Featured In:
Table of Contents
Here are more resources that can help you
Lawyers require great attention to detail, excellent research and analyzing skills to build a solid case against the opposing party. You might possess these skills but to properly relay them to a hiring firm, you need to craft a concise and informative resume which can be achieved using our resume-writing guide.
Lawyer Resume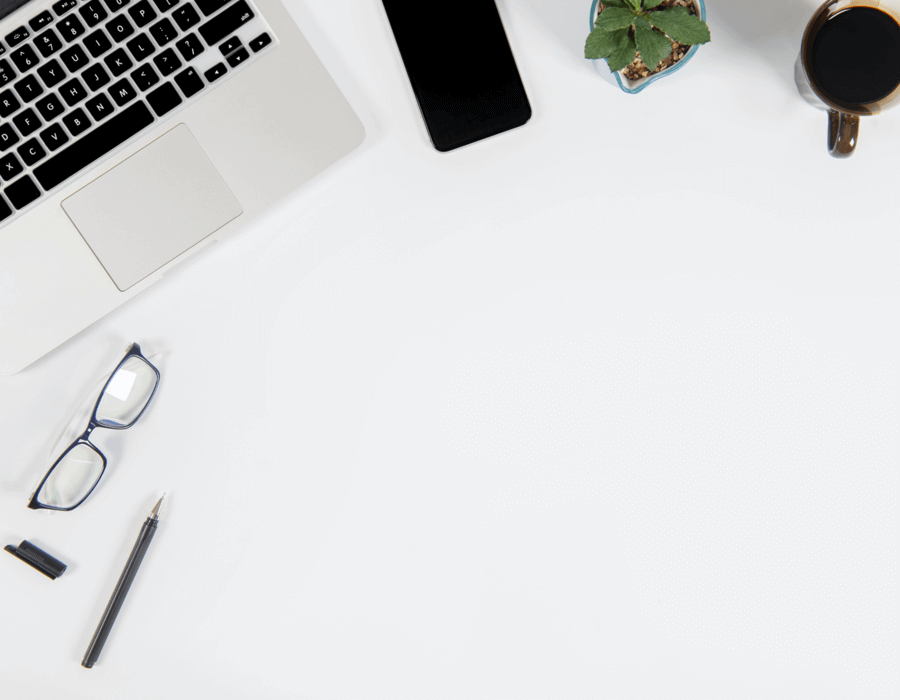 Lawyer Resume
The example above by Nicholas Judd covers all the crucial aspects of a resume. Refer to it and correspond with the points below to understand the different sections of a standard resume:

A dedicated area for contact information, i.e., name, location, phone number and email.
A professional summary or objective statement as an opening statement to the resume.
A skills section with a bulleted list of soft, hard and technical skills.
Work history with detailed entries in reverse-chronological order.
An education section about the candidate's academic background.
A customized section for certifications and licenses relevant to the job.
Free Downloadable Resume Templates
Highly Proficient

Raise the Bar
Prepare to Write Your Resume
Before you get to drafting your resume, ensure you've gathered all the required data and information regarding your role. To help you out, we've put together a few tips to prepare you for the writing process.
Look through job descriptions for your role. Firms usually place a job requirements section in vacancy job posts that clearly states the skills required to perform the tasks. Correlate your competency with the mentioned skills and incorporate the applicable keywords on your resume.
Go through all your past employment records, your previous accomplishments can come in handy to validate your skills. Also, quantifiable achievements, like the number of cases you worked on, are a better metric for the recruiter to assess your capabilities.
Have a list of applicant tracking system (ATS) friendly words at hand. Many firms use an ATS to scan your resume for grammatical and language errors; they will also pick out resumes with many overused attributes like "teamwork" and "hardworking." Replace these words with more resourceful synonyms to create unique content for your resume.
Study resume examples for a practical understanding of the average resume for your role and help create a baseline for you to work on.
Choose the Right Resume Format
Every resume is formatted a certain way. Changing the position of the skills section to highlight or mask it or replacing the listed skills with a more descriptive section are all intentional choices that serve a purpose. Three resume formats are currently in use: chronological, functional and combination.
A chronological format is the most recommended among the three for candidates with 10 or more years of experience since it highlights the candidate's work experiences.
A functional format descriptively describes the candidates best attributes in skill form. It is best for entry-level candidates with zero to three years of experience or individuals looking to reenter the workforce.
A combination format is a mix of a chronological and a combination resume giving equal importance to the candidates skills and work history. Career changers with experience in another industry can use this format on their resume to display transferable skills and experiences.
Learn more about these formats on our resume formats guide.
Chronological

Functional

Combination
How to Write Your Resume with Examples
Follow this step-by-step guide for each section of the resume. With practical examples and writing tips catered to a lawyer role, you'll be ready with your ideal resume in no time!
1. Begin with an opening statement.
A professional summary uses either a summary statement or a career objective strategy to open your resume. A summary statement showcases the candidate's experience in their chosen domain to highlight their required job-related capabilities. A career objective tries to achieve the same by describing the individual's aspirations from their career.
Working lawyers looking to shift firms would benefit from a summary statement as they'd get to prove their understanding of the legal system with quantifiable achievements.
Refer to the comparison below of two example lawyer summary statements:
Poor example:
"I'm a licensed lawyer with experience in the courtroom. I have worked for other firms, defending clients and companies against environmental clauses and similar lawsuits."
Although the summary statement above mentions the candidate's previous work, it doesn't go in-depth, failing to describe the standout tasks they performed.
Good example:
"Tenacious criminal defense lawyer focused on high-quality work with a knack for public speaking and legal counseling. Honed skills to analyze statutes, ordinances and data for legal pleadings and proceedings by working professionally for over six years. Proven success in delivering advantageous results in 80% of the cases worked."
The summary statement example above relays the lawyer's competency by:
Including soft and hard skills to describe their work style and tasks.
Mentioning quantifiable achievements.
Being specific about the field of law they pursued.
If you go ahead with the career objective approach, here are a few tips to get you started:
List your work experiences, be it from college internships or small part-time jobs.
When mentioning your goals, be as clear as possible. Using vague language like "Wish to learn more about working in law" will give a wrong impression of your capabilities in the field.
Be concise. Avoid using redundant terms to describe something.
Go through this example of a career objective and decide which approach suits you best:
"Persuasive law graduate with a solid track record in accurately tracking legal depositions. Updated with the current laws and policies applied in the criminal justice system. Successfully defended over 10 clients in mock trials and hearings. Eager to learn more ways to provide legal counsel in criminal matters appropriately."
2. Expand your skills section.
The skills section in your resume varies with the format you choose. A chronological format usually has just one section with six to eight bulleted keywords, comprising the candidate's soft, hard and technical skills. A combination format can add another section with the summary of qualifications, which essentially is a list of three to four task descriptions requiring critical job-related skills.
A functional resume provides an expanded skills section that details the top three skills of the candidate. The skills are divided into entries containing two to three points covering quantifiable achievements and accomplishments from previous experiences.
Read through the following expanded skill entry:
Skills
Legal and Financial Operations
Prepared all types of legal documents and orders of court for over 40 court cases and hearings.
Completely closed consumer loans within delegated authority and ensured complete and accurate loan files.
Performed various functions on the mortgage servicing system, including report assessment and quality control.
The entry above functions like a work history entry but the tasks and quantitative achievements might be from a mix of different jobs.
Whichever format you choose, make sure you spread your skills throughout the resume. Each section must have at least one unique skill. Pick up skills from our curated list of keywords below:
The personable attributes of an individual that determine their social abilities and work style are called soft skills. The essential soft skills recommended to have as a lawyer are:
Written and verbal communication
Attention to detail
Problem-solving
Negotiation skills
Critical thinking
Persistence
Public speaking and presentation skills
Organization
Empathy
Flexibility
The ability to do the daily tasks of the job are called hard skills. The required hard skills for lawyers are:
Case research and analysis
Preparing pleadings, contracts and wills
Familiarizing with new changes in the law
Providing legal advice
Legal document preparation
Legal writing
Client representation in court trials
Witness interviewing
Oral debate preparation
Scheduling
The knowledge of tools and applications to improve and enhance your work are called technical skills. For example, a lawyer can mention the following technical skills:
Understanding of legal databases, i.e., LexisNexis and Westlaw.
Knowledge of e-signature tools, i.e., DocuSign and PandaDoc.
Adept at handling document drafting tools, i.e., Microsoft Word and Google Docs.
Expertise in presentation creation tools, i.e., PowerPoint and Prezi.
Familiar with video conferencing applications, i.e., Zoom and Google Meet.
Go to our Resume Builder for more job-related skills and writing content. Choose from over a dozen templates and pick any job profile from our collection to access personalized data for your role!
3. Display your work history.
Your previous work experiences are summarized in the resume's work history section. The job entries are ordered in reverse-chronological order, starting with your latest role to highlight your current standing.
Each work entry starts with your job title, employment dates, firm name and location. Follow this with your work accolades and accomplishments. These are usually detailed bulleted points mentioning your skills and capabilities.
Let's look at two examples of work history entries:
Poor example:
Work History
Feb. 2020 — Current
Lawyer | Spotify | New York, NY
Counseled on matters related to the office.
Helped the legal team in creating documents for policies.
Worked on a few lawsuits against the company.
The vagueness of the tasks and the absence of any figures to back up the accomplishments in this work history entry fails to make it stand out.
Good example:
Work History
Feb. 2020 — Current
Lawyer | Spotify | New York, NY
Provided legal guidance to the human resources team regarding substantive employment laws.
Assisted with providing legal advice in employment-related matters to the global team.
Drafted and counseled on over 150 employment-related documents, including offer letters, contracts, agreements and policies.
The example above gives substantial information on the candidate's role in the company. Additionally, the quantifiable achievement in the last point shows how well-versed they are with the subject.
The following tips will help spruce up your work history:
Mention as many relevant quantifiable achievements as possible. They are an excellent metric to measure your ability to function on the job correctly.
When describing your experiences, state instances and specific chores that only relate to the work in that office, for example, mention data from criminal cases if you worked in the justice department's criminal division.
Read the job requirements provided by companies and pick up skills to incorporate in your resume.
4. End your resume with the education, certification and licenses section.
Education
The standard details of your academic background should be in the resume's education section. This should be the course title, year of graduation, name and location of the institution.
An aspiring lawyer should at least have a bachelor's in law or a similar subject to work professionally. They can further specialize with a master's degree or a doctorate in a subset of law to work in a niche role. You can also achieve a specialization in law with online courses and certifications.
Certifications, licenses and custom sections
After your education section, create a custom section to add your certifications, awards and licenses in the field.
Below mentioned are the top four certifications that can enhance your resume:
Accredited Legal Professional (ALP)
This credential showcases your understanding of the various legal terminologies and complexities.
Board Certification in Criminal Trial Law
With this certification, you can declare that you've met the rigorous standards set by the American Bar Association. Only candidates practicing professionally for at least five years can apply for this credential.
Estate Planning Law Specialist Program
Lawyers possessing this certification demonstrate a high level of professionalism toward the concept of different specializations in law.
Paralegal CORE Competency Exam® (PCCE®)
With a PCCE, you are deemed knowledgeable in the different types of paralegal work.
Go through these online courses to improve your knowledge:
A Law Student's Toolkit
An Introduction to American Law
Intellectual Property Law and Policy: Part 1
Corporate & Commercial Law I: Contracts & Employment Law
Successful Negotiation: Essential Strategies and Skills
Contact information
Keep your contact information as straightforward as possible. Just mention your full name, phone number, email address and your current state and city of residence.
Free Downloadable Resume Templates for Lawyers
Pick the template that suits you best and download them for free. Use the tips provided for each section and edit them out using any word processing software.
FAQ
What are the top three skills of a lawyer?
A lawyer's daily tasks depend on where they work. Corporate lawyers usually have to take care of various employee policies and other documents for their firms. They barely have to step into the court, unlike criminal lawyers who have to defend their clients in front of a jury. This makes it hard to determine the top three skills for a lawyer, as they change with every role. So, the three essential skills that can benefit lawyers in any domain are sharp attention to detail, great negotiation skills and excellent problem-solving skills.
How can a lawyer stand out?
A lawyer updated with the current times and aware of the commercial know-how can create a better argument with the same facts, thereby standing out from the crowd. Thinking out of the box and being alert are factors that help enhance your reputation as a successful lawyer.
What is a good objective statement for a lawyer?
The point of an objective statement in your resume is to convey your career aspirations. To strike confidence in the reader, your objective statement should contain your current skill level and experience in the field. For example, a lawyer's objective statement should say, "Assisted in creating legal documents for pleadings and hearings for criminal cases. Eager to work toward giving legal counsel to prospecting clients."