Featured In:
Table of Contents
Here are more resources that can help you
As a legal assistant, you will perform the necessary research for cases, compile various legal documents and provide assistance whenever needed during court hearings. Your resume must showcase the qualifications and practical knowledge to work in a law firm, to catch the recruiter's attention. We'll help you achieve this and more with our resume-writing guide.
Enrich your job application with our free and premium resume templates and job-specific resume examples, thoughtfully designed by career experts, to give you an edge in the competitive job market.
Legal Assistant Resume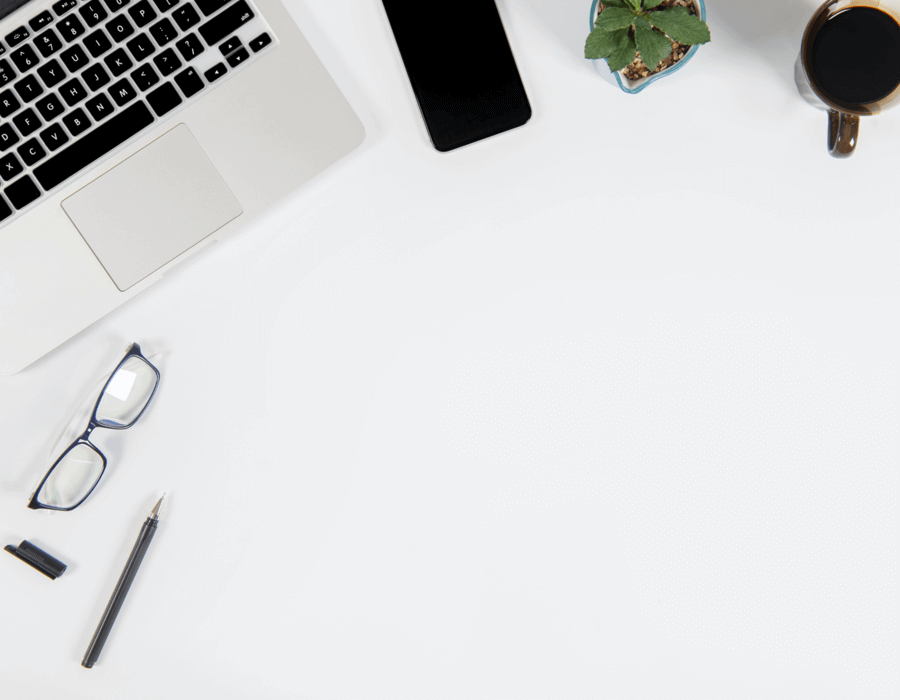 Legal Assistant Resume
Refer to the legal assistant resume example above and go through each section.

Every resume must typically contain the following:

Your contact information, i.e., full name, phone number, email and location.
A professional summary highlighting your capabilities.
A skills section with your top job-related skills.
A work history section in reverse-chronological order.
Your standard academic degree details.
A custom section for your certifications and licenses.
Free Downloadable Resume Templates
Prepare to Write Your Resume
When you're writing a resume, it is important to think back and write down all your memorable achievements and accomplishments, to prepare beforehand and avoid any mishaps. Follow our tips to ensure you're as prepared as you can get to draft your resume:
Browse through job descriptions for your desired role. Firms looking to hire usually put out a list of educational and skill requirements for the position. Pick up the keywords that stand out and match your level of experience to include in your resume.
Look for specific tasks and quantifiable achievements from your previous experiences. Go through your academic documents and employment records, and incorporate the accomplishments most relevant to the role you're seeking.
Gather information on firms with vacancies to understand what recruiters are looking for before you draft your resume. Many recruiters use an applicant tracking system (ATS) to scan resumes for proper spelling, grammatical errors and occasionally informal language or overused attributes like "motivated" and "innovative." Remember to edit your resume thoroughly before sending it to the company.
Go through resume examples of the role you want to apply for. Getting an overview of the suitable structure for your job profile will give you a baseline to follow when creating your resume.
Choose the Right Resume Format
The last step is choosing a format. Your work experience and skill set can quickly determine a suitable resume format for you.
There are three types of resume formats: chronological, functional and combination.
A chronological format is recommended for candidates with over 10 years of work experience as it highlights their long work history in detail.
Entry-level graduates often use a functional format as the resume emphasizes the candidate's skills and minimizes the work history section. This is a popular format for applicants trying to reenter the job market.
A combination format is a blend of the chronological and functional layouts. It incorporates a more robust work history section along with the detailed skills sections found in combination resumes. This format is applicable for candidates with three or more years of experience.
Head over to our resume formats guide and get more information on each format.
Chronological

Functional

Combination
How to Write Your Resume with Examples
Now that you've collated all the necessary data, it's time to appropriately assemble it in your resume. With the help of our writing guide, you'll create an interview-ready legal assistant resume in no time.
1. State your career objectives clearly.
The professional summary is an essential statement that briefs the recruiter on your ability to successfully perform the job's tasks. It uses either a career objective or a summary statement, depending on what you aim to highlight.
A career objective statement describes the goals you wish to achieve in the role. It lets recruiters know your purpose for pursuing the position.
A summary statement showcases your skill set and validates them with previous work achievements. It's a great way to let the firm know you're capable of handling the required tasks.
Stating your aspirations is a great way to let recruiters know where you stand and what you wish to achieve and that's why legal assistants with just a few years of experience can benefit from a career objective. They can overcome the lack of hands-on knowledge by displaying their understanding of the role.
Let's look at a comparison of two career objectives:
Poor example:
"I'm a law student looking to work at your firm. I have acquired a sufficient amount of knowledge to work on legal documentation. Hoping to learn more about the required paperwork needed in real cases."
The example fails to mention any particular instance to validate the candidate's skills and broadly describes their goals, barely giving any further clarity.
Good example:
"Dedicated law graduate offering keen attention to detail and strong decision-making skills. Knowledgeable in legal research and documentation through assisting in pro bono cases at an internship. Keen to get practical experience of assisting in court hearings and pleas in criminal cases."
This career objective improves the previous example's shortcomings by:
Listing skills acquired from an internship.
Mentioning at least one soft or hard skill in every sentence.
Stating a specific goal the candidate hopes to achieve on the job.
If you're more experienced in the field, opt for a summary statement strategy. Use the following tips to execute it properly:
Mention a few quantifiable achievements like the number of cases you worked on or the trial duration for a case relevant to the job.
Include at least one or two essential soft, hard and technical skills.
Insert keywords from job postings put up by hiring firms.
Refer to this example summary statement and decide which approach fits your resume:
"Analytical legal assistant experienced in reviewing documents and researching the required data to support criminal, environmental and business cases for over seven years. Equipped with the knowledge of performing secretarial and administrative tasks. Capable of multitasking to meet the needs of a fast-paced office environment."
2. Format your skills section.
The layout of your skills section depends on the resume format you choose. A chronological and a combination format usually has a simple list with six to eight of the top skills of the individual. However, a functional format highly relies on the candidate's skills and so it requires an expanded skills section.
An expanded skills section contains three descriptive skills, essential to the job profile. Each skill has an entry with three to four points relaying the tasks or achievements accomplished by the skill.
Below stated is an expanded skills section entry for a legal assistant's resume:
Skills
Legal Assistance
Clarified inquiries and offered feasible solutions to more than 50 clients by contacting respective departments and supervisors for assistance.
Prepared, filled and scanned 75% of all office paperwork in order of prioritization.
Prepared meeting rooms, monitored the need for relevant supplies and facilitated audio and video conferencing equipment.
The example above makes proper use of quantifiable achievements. Figures and percentages are a better metric to assess the candidate's capabilities.
Spread your soft, hard and technical skills throughout the resume. Check out the recommended legal assistant skills for each category below and apply them in your resume wherever necessary:
The social skills you need to improve your work style are called soft skills. The essential soft skills for a legal assistant are:
Written and verbal communication
Attention to detail
Organization
Multitasking
Problem-solving
Critical thinking
Time management
Presentation skills
Adaptability
Flexibility
The skills learned through practice and training are called hard skills. The necessary hard skills required to do your job as a legal assistant are as follows:
Case research and analysis
Litigation support
Editing and proofreading
Preparing pleadings, contracts and wills
Legal document preparation
Legal writing
Knowledge of legal terminology
Database administration
Scheduling
Familiarizing with new changes in law
Technical skills are the tools and software that can expedite your work. The recommended technical skills for a legal assistant are:
Expertise in Microsoft Office, i.e., Word, Excel and PowerPoint.
Adept at using research databases like LexisNexis and HeinOnline.
Advanced knowledge of case management software, i.e., LegalEdge and App4Legal.
Understanding of legal practice management software, i.e., Clio and HoudiniEsq.
Skilled at using legal billing software like Bill4Time and LawPay.
Head over to our Resume Builder for more legal assistant skills. With just a few clicks, you'll get access to over a dozen resume templates filled with tips for any mentioned job profile.
3. Describe your work experiences.
The work history section comprises your previous employment records ordered in reverse-chronological order. This is done to highlight your latest role first.
Each work entry starts with the designation, name of the firm, office location and dates of employment. This is followed by a few statements consisting of the crucial tasks and accomplishments achieved on the job.
Below is a comparison of a poor and good work history entry:
Poor example:
Work History
April 2018 - Current
Legal Assistant | Babip, Pecota and Eckstein LLP | Muncie, IN
Created legal documents for case purposes.
Conducted case research whenever necessary.
Scheduled hearings for the appointed attorney.
The lack of any personal achievement in the entry above makes it sound like a generic set of points.
Good example:
Work History
April 2018 - Current
Legal Assistant | Babip, Pecota and Eckstein LLP | Muncie, IN
Drafted, transcribed, proofread, formatted and finalized over 25 legal documents daily.
Conducted legal research on LexisNexis, composed emails and corresponded and answered an average of 20 phone calls in a day.
Maintained eight attorneys's calendars by planning and scheduling depositions, client interviews and trial dates.
The example above is informative and well described. The inclusion of a few quantifiable achievements and technical skills personalizes the accomplishments.
Improve your work history entry with the following tips:
Pull keywords from job descriptions and include them in your work entries.
Put personal instances from your job instead of vague and general statements.
Mention at least one or two quantifiable accomplishments.
4. Dedicate a section for education and certification details.
Education
The education section of your resume has your standard degree details like the course title, institution name, location and graduation dates.
Most legal assistants possess a bachelor's or an associate's degree in legal support services, business or criminal justice. It is recommended to have a degree in a similar field to increase your chances of getting hired.
You can further earn a master's degree to work in larger firms with better benefits or pay. A few candidates also apply for certificate courses and licenses to improve their knowledge or better understand other fields.
Certifications, licenses and custom sections
Add your certifications and licenses in a custom section after your academic details. This will give you extra credibility.
A legal assistant should opt for the following certifications:
Paralegal Core Competency Exam® (PCCE®)
This certification establishes your knowledge to perform the different types of paralegal work, helping you stand out from the rest of your competition.
Professional Legal Secretary Exam (PLS)
Lawyer's assistants wanting to be defined as exceptionally professional in their fields should go for this certification.
Certified Paralegal Certification (CP)
Certified paralegal credibility by the National Association of Legal Assistants (NALA) is the professional standard for paralegals. This credential will set you up as an industry leader, capable of being important to legal firms.
This credential by LexisNexis is an excellent way to prove your legal research skills.
The following courses will train you to be a better legal assistant:
Good with Words: Writing and Editing Specialization
An Introduction to American Law
A Law Student's Toolkit
Corporate & Commercial Law I: Contracts & Employment Law
Introduction to Environmental Law and Policy
Contact information
Your personal information is usually displayed on top of your resume. It typically consists of your name, phone number, area of residence and email.
Free Downloadable Resume Templates for Legal Assistants
Download the legal assistant resume templates below for free and customize them using any word processing software. Follow the tips provided for each section according to your selected job profile template and replace them with your content once finished.
FAQ
Updated: August 05, 2022
What are the top three skills of a legal assistant?
A legal assistant has to do a lot of the clerical tasks of an attorney, like drafting legal documents and assisting in case research. So, the top three skills required to be a better legal assistant would be excellent writing skills, the ability to multitask without effort and sharp attention to detail.
How can a legal assistant stand out?
Most of the work of a legal assistant falls under document handling, so they're handed a lot of transcription, policy drafting and other legal documentation work. Having strong grammar and vocabulary skills with a proper hold of the correct legal terminologies will surely help you make a mark.
What is a good objective statement for a legal assistant?
An objective statement for a legal assistant must help validate the candidate's skills, along with their goals. So, an excellent objective statement would say, "Reliable and discreet legal assistant with an understanding of legal terminologies and regularly updated knowledge of current policy and law changes. Keen to assist in research and documentation of active cases."