Featured In:
Table of Contents
Here are more resources that can help you
An account manager's priority is client satisfaction, and a resume for this role needs to capture the skill set to achieve this. To help you with this task, we've created an easy-to-follow guide coupled with resume examples to help you write the perfect resume.
Account Manager Resume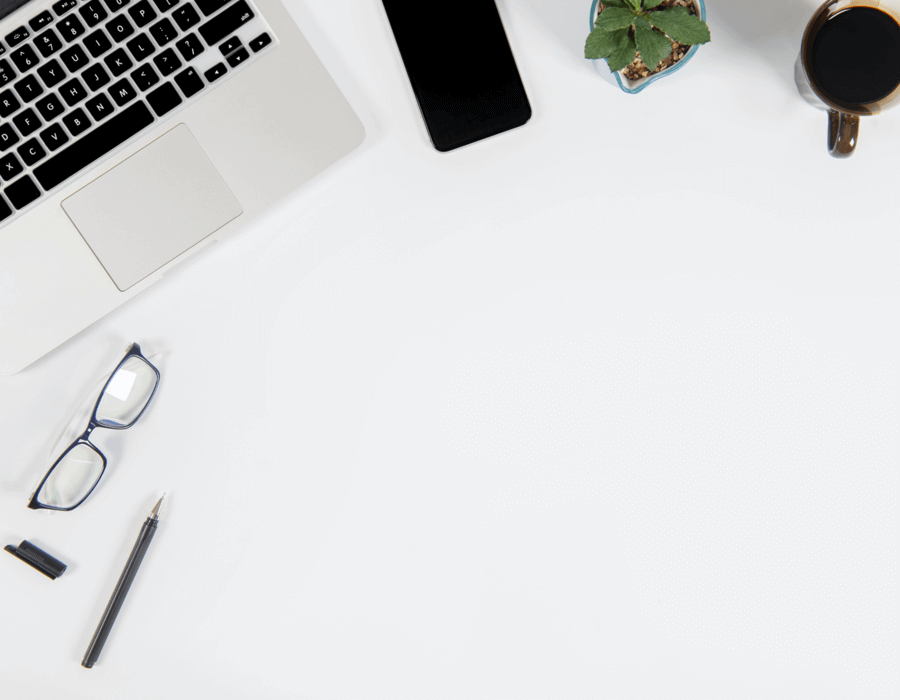 Account Manager Resume
Use the example above as a reference point to write your account manager resume.

Always include the following sections:

Contact information with your name, phone number, professional email address and area of residence.
A concise and informative professional summary or objective statement.
A list of previous jobs in reverse-chronological order.
A mix of soft, hard and technical skills.
An education section with your schooling and degree details.
Optional custom sections to list certifications, awards or licenses.
Free Downloadable Resume Templates
Achievement spotlight

Airy Traditional
Prepare to Write Your Resume
Simplify the resume-writing process by taking the time to do some preparation work that will get you organized. To help you get started, we've created a list with the essential information you should have before you begin your resume:
Study your desired role's job ad. Companies often put out the exact requirements in these postings, so picking out keywords and sentences like "talented at budgeting according to the company's needs" will help you craft similar statements on your resume.
Have your educational background, previous employment, and a list of achievements or certifications at hand. The standard details might be well known to you, but getting the exact data right is crucial to give employers an accurate overview of your capabilities.
Recruiters often use an applicant tracking system (ATS) to check resumes for spelling mistakes, grammatical errors, distracting fonts and overused terms like "innovative" or "team player." These systems negatively flag resumes with mistakes, immediately making a wrong first impression.
Study resume examples to get a better idea of the contents of your desired job's resume. You'll also get a list of skills required for the account manager role and a perspective on how your resume should look.
Choose the Right Resume Format
Although every resume consists of at least the same five resume sections, there are different ways you can organize these sections throughout your resume. All resume designs follow one of the three formats: chronological, functional and combination. Each of these resume formats serves a purpose: highlight your strengths and downplay your weaknesses.
Candidates who are veteran account managers with a 10+ yearlong career can benefit from a chronological format, which focuses on the work history section.
As account managers, entry-level candidates looking to get into the marketing industry can use a functional format. This format sheds light on the candidate's skills and masks their lack of work experience.
Career changers or candidates applying for promotion will want to showcase their work history and skills for the job; the combination format is the best tool to do so.
Learn everything you need to know about each format with our resume formats guide.
Chronological

Functional

Combination
How to Write Your Resume With Examples
After gathering the required information and choosing a format, it's time to finally start writing your resume. The steps below will provide you with writing tips and practical examples tailored for an account manager's resume. This way, you'll be able to craft the perfect resume quickly.
1. Spruce up your summary statement or career objective.
The opening statement of your resume uses either a career objective or a summary statement approach. A career objective is ideal for entry-level candidates or career changers who don't have significant job-related experience but are clear about their career goals. A summary statement focuses primarily on what the candidate applying can offer in the role. In most cases, writing a summary statement is the best approach as it informs the employer of the individual's capabilities and keeps the statement concise.
An account manager needs to have some prior experience handling clients; hence, using a summary statement to showcase this will garner the recruiter's attention.
Compare the following poor and good examples of an account manager's summary so you know what to include and avoid.
Poor example:
"I'm an experienced account manager with knowledge of handling accounts. I have worked in this role for many years and know all the tasks and duties. I am also a good leader to my team and have consistently achieved the company's target."
This summary statement doesn't mention any duties or tasks the candidate performed as an account manager and assumes the reader's knowledge of the subject matter. It also fails to give any quantifiable achievements to help understand the candidate's experience level.
Good example:
"Competent account manager with more than seven years of experience handling accounts. Tenacious leader with an analytical approach to bring in customers and accomplish profit targets, such as an increase of 33% in initial projections. Proficient in identifying and capitalizing on emerging market trends and revenue opportunities."
This summary statement succeeds by mentioning informative and concise job-related accomplishments and providing numeric data to back their claims.
If you happen to opt for a career objective approach, make sure to have the following:
Include a variety of skills to compensate for your lack of experience.
Validate your skills by mentioning an education degree or a part-time job experience.
Try and include quantifiable achievements from certifications or other accomplishments to add more depth to your objective statement.
Use the following example to refine your career objective:
"Aspiring account manager with knowledge of driving market growth and firm profits by 20%. Efficient worker with an engaging personality, competent in motivating and leading a team. Looking to expand on identifying and capitalizing high return market opportunities."
2. Include a variety of soft, hard and technical skills
Every resume should have a skills section consisting of six to eight soft, hard and technical skills. Chronological and combination resumes use a simple bulleted list of skills. A functional, on the other hand, requires you to expand each skill in more detail.
A functional skills section lists three core skills, under which are descriptions of achievements and tasks that demonstrate you possess the respective skills.
Let's look at an example of an expanded skills section entry:
Skills
Leadership
Visited over 30 customer locations to demonstrate offerings, evaluate the requirements and propose strategic solutions according to the customer's needs.
Initiated daily workflow updates from team members regarding sales-related inquiries.
Calculated over 15 customers' sales budget and accurately provided total cost and profit margins.
This entry does a great job at summarizing the candidate's leadership qualities by giving detailed instances where they applied this skill.
Since you can share skills in multiple sections of your resume, such as the summary statement or the work history, you must not repeat skills. To avoid duplicating skills, try to have a balanced selection of the three skill types: soft, hard and technical skills.
Soft Skills describe how well you can perform a task or how you relate to co-workers, no matter which role you have. Some soft skills that would benefit an account manager are:
Leadership skills
Public speaking
Communication
Anticipating needs
Multitasking
Adaptability
Organization skills
Multitasking
Delegation
Creativity
Hard skills relate more to a particular job or industry. They're learned through education or training with the objective to complete a role's responsibilities. Standard hard skills for an account manager are:
Client communication
Aging Report Analysis
Record keeping
Budgeting
Market research
Scheduling
Quality assurance
Contract negotiation
Market forecasting
Time management
Technical skills are your ability to use the technologies or digital tools that help you perform everyday tasks in your job. Below are a few recommended technical skills for account managers:
Proficiency in MS Office, i.e., Word, Excel, PowerPoint.
Tools for management of pipeline, i.e., Salesfusion, Zoho CRM, Pipedrive CRM.
Quote and proposal automation tool, i.e., Proposify, PandaDoc, Salesforce CPQ.
Knowledge of sales forecasting tools, i.e., Insightly, Copper, Accelo.
Skilled in project management tools, i.e., Basecamp, Asana, Trello.
To access more account manager skills, check out our online Resume Builder. Our resume-writing tool provides you with writing tips, prewritten content for your resume section, and professionally designed templates!
3. Detail your work experience.
When writing your work history section, you should list your professional experiences in reverse-chronological order. This way, the reader will know about your current employment first and can go down to see where you started.
A work history entry includes details like the job title, name of the company, location of operations and duration of employment. You should also pair each work history entry with three to four bullet points describing your accomplishments within the role. Note that you can disregard the bullet points on functional resumes and just provide the list of job titles.
Let's compare these poor and good examples to learn how to write an effective work history section.
Poor example:
Work History
December 2017 - Current
Account Manager | Arvest Bank | Bentonville, AR
Communicated with clients to assess their needs.
Kept track of trends in the market.
Created a sales budget.
The example above describes generic tasks any account manager could have completed. These vague statements provide nothing of value to an employer.
Good example:
Work History
December 2017 - Current
Account Manager | Arvest Bank | Bentonville, AR
Constantly evaluated market trends to track over 150 competitor changes and new consumer needs.
Reviewed over 75 audits of policies of accuracies to facilitate corrections between client and carrier.
Prevented loss and increased profitability by enforcing scheduled collection campaigns to consistently achieve the target.
This example shows the candidate has the experience and results to be a successful account manager. Those key accomplishments backed up with metrics are a recipe for success.
Follow these tips to get more out of your work history entry:
Focus on specific accomplishments instead of mentioning generic duties of your day-to-day. Employers want to know the results of your work to see if you can replicate them in the new position.
Put in as many relevant quantifiable achievements as possible, for example, the number of new clients you brought in a year. Recruiters love to see numbers, making your claims seem more reliable.
Read the job requirements from advertisements and online job postings to cite the right keywords and skills. Recruiters will be on the lookout for specific terms and applicant tracking systems will score your resume higher if you have these phrases and abilities on your resume word-for-word.
4. Finish with your education, contact information and custom sections.
Education
Account managers should have some education in business or marketing, and generally, a bachelor's degree in any of these fields suffice. An MBA is also a great way to enhance your skill set and prepare you to take on a departmental management role.
When listing your degrees, make sure for each one you mention the official title, name of the institution, its location and graduation date.
Certifications, licenses and custom sections
A section dedicated to certifications or awards is a great way to display further qualifications in your resume. An account manager can enhance their skill set by acquiring certifications related to their field. For example:
Certified Professional Sales Consultant (CPSC)
This three-part certification exam combined with sales training teaches you the framework for successfully strengthening client relationships to increase sales.
Certified Management Accountant (CMA)
This exam certifies you to be a professional in account and finance management. It is a well-known certification used to validate your skill level.
Certified Manager Certification (CM)
This program verifies your ability to manage and lead a team with competency.
Project Management Professional (PMP)
Remember to also make sure to display your contact information clearly with details like your full name, city and state, along with your phone number and professional email address at the end of the resume.
The following courses can come in handy for account managers along the road:
Account Management and Sales Force Design
Strategic Account Management
Google Project Management: Professional Certificate
Enterprise Sales Professional Certificate
Your contact information consists of your full name, location, phone number and professional email address. Also, including LinkedIn or a social media account where you engage with colleagues and potential clients is a great way to show your commitment to the role.
Free Downloadable Resume Templates for Account Managers
Check out these free downloadable account manager resume templates if you're looking for a budget-friendly option to build your resume. Use the prewritten tips in each template to write your sections, download them or print them and get ready to apply.
Account Manager FAQ
Updated: March 06, 2023
What are the top three skills of an account manager?
An account manager has to deal with the account holder and run a team that provides sales for the client. This role requires many skills to be successful, however, the three skills every account manager can't do without are leadership skills, budgeting and client communication.
How can an account manager stand out?
An account manager can stand out if they have a good amount of knowledge of the market trends and common customer needs. If they can forecast and capitalize on successful opportunities, they will definitely make a mark on their position.
What is a good objective statement for an account manager?
A good objective statement describes the candidate's goals and aspirations for the job. It should be informative and, at the same time, be concise in its phrasing. For example, an entry-level account manager's objective statement would look like this, "Account manager knowledgeable in getting the market to grow and increasing firm profits. An encouraging leader with proven accomplishments in motivating and leading a project team. Eager to work on client interaction."