Featured In:
Table of Contents
Here are more resources that can help you
A brand manager meticulously sifts through marketing materials, PR initiatives and event activations to maintain the brand's integrity. The same attention to detail is necessary when writing a resume for this role. To help you with this task, we've put together a guide filled with practical examples to help you write the perfect resume.
Brand Manager Resume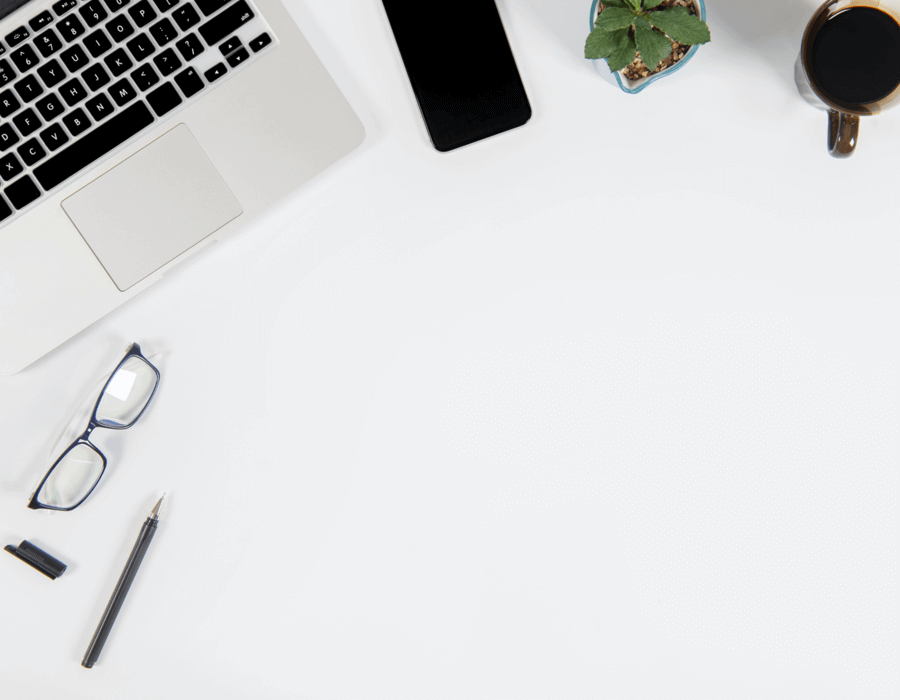 Brand Manager Resume
Above is a resume template formatted for an experienced brand manager. Use it as a reference point while creating your own resume.

Every resume should include the following:

Contact information like your full name, phone number, email address and area of residence.
A compelling introduction in your summary statement or career objective.
Work history section with entries in reverse-chronological order.
Skills section with soft, hard and technical skills.
A dedicated section for your educational accomplishments and degree details.
Optional custom sections highlighting your certifications or awards.
Free Downloadable Resume Templates
Prepare to Write Your Resume
Preparation is key to writing a detailed resume. Having prior information about your work history or your desired role when writing a resume can significantly speed up the resume-writing process. Use the following tips to get properly organized:
Research your role and get a clear idea of the position's requirements. For example, a brand manager should have a solid marketing background and experience managing a marketing campaign or two before taking on the role.
Pick out relevant keywords from job postings. Most companies put up the exact qualifications they need from someone in the position. Choosing skills from that brief description will show recruiters you're what they're looking for and increase your chances of getting hired.
Go through your education and past employment documents and pick out the essential experiences that shaped you. Having quantifiable achievements mixed in with these experiences will help you validate your skill set.
Have a list of negatively flagged applicant tracking system (ATS) words like "hard-working" and "team player" beforehand to avoid using them. Recruiters use automated systems to browse through resumes to pick out overused terms, spelling mistakes and inconsistencies in formatting, all of which decrease your chances of getting picked by hiring firms.
Check out resume examples for your desired job. These examples give you insight into the types of accomplishments and skills you should highlight and how to format your resume appropriately.
Choose the Right Resume Format
There isn't one way to write a resume. You should focus more on finding a resume format that suits your needs rather than try to fit things into a limiting structure that won't showcase your strengths. Resume formats organize your professional information so your most important achievements are right at the top and your less impressive feats are all the way down the page.
You can use one of the three resume formats to create your resume: chronological, functional, and combination.
The chronological format plays to a candidate's experience by highlighting their work history. This format is appropriate for highly experienced brand managers with careers spanning ten years or more.
Functional formats put the skills section on display to make up for the candidate's lack of experience. We recommend this format for less experienced individuals who want to focus on their skills instead.
A combination format equally focuses on the candidate's skills and work history. This format is an excellent option for individuals vying for a promotion who want to show they have all it takes to succeed.
Find out more about each type of format using our resume formats guide to select the most appropriate approach for your resume.
Chronological

Functional

Combination
How to Write Your Resume With Examples
Follow the steps below to tackle each resume section with the help of practical examples and job-specific tips to create an informative and concise resume.
1. Write a strong introduction using a summary statement or career objective.
You should begin your resume by introducing yourself as a professional to the potential employer. There are two approaches to writing this introductory section: the career objective and the summary statement.
A career objective is better for entry-level candidates who can't offer professional experience but know what they want from their job role and have the skill set to achieve this. A summary statement is an approach that works for almost everyone since it strictly focuses on presenting skills and accomplishments that show the candidate has the qualifications required to excel in the position.
Let's assume an experienced brand manager is looking for a job in a new company, and they take the summary statement approach. A poor example of this section would read like this:
Poor example:
"I'm a brand manager with a lot of professional experience. I have worked with huge teams on campaigns and helped maintain the brand's integrity. I work well in fast-paced environments and would be a great addition to your company."
This professional summary doesn't describe any work-related experiences and just vaguely gives an overview of the candidate's profile.
A better example of a summary statement is as follows:
Good example:
"Accomplished Brand Manager with over seven years of experience in driving up firm profits and increasing market growth. Articulate and driven leader working with teams of over 25 people to continuously improve the brand by promoting and selling target products."
This summary starts with the candidate's years of working as a brand manager, validating all their experiences and skill sets from the very beginning. It also gives specific tasks they accomplished in the role and mentions a quantifiable figure when describing working with people. All of the above information provides the recruiter with a clear idea of where the candidate is professionally and how capable they are of filling the role.
If you choose the career objective approach, here are a few tips to get the most out of it:
Mention your experience in the field through your education, internship or part-time job.
Include a few job-relevant skills you learned through courses or certifications.
Describe requirements picked up from job postings you're looking to improve on. Knowing what the job entails will assure the recruiter of your seriousness toward the job role.
Refer to this example of a career objective to see how it is structured:
"Strategic in approaching communications planning and execution as a successful communication and social content professional. Controls narrative with proactive plans and exceptional writing abilities. Expert in media relations and eager to expand on crisis communication and team management."
2. Display your work history in reverse-chronological order.
Your work history section lets the recruiter know your professional experience working in the industry. List these experiences in reverse-chronological order, starting with your current or most recent role and working backward.
Each entry in this section has standard employment details such as the job title, company name, location and employment duration. Following these details, you should add two or three descriptive points of your accomplishments in the job role.
These entries are an excellent opportunity to showcase your skills, but it's easy to write something vague in these descriptions. Below is an example of such an instance:
Poor example:
Work History
March 2018 - Current
Brand Manager | General Electric | Boston, MA
Maintain brand integrity through various digital and print campaigns.
Supervise product development.
Handle PR and advertising projects working alongside multiple team members.
This example blandly states the tasks accomplished in the job role. It doesn't highlight the candidate's skills or help them stand out against other competitors.
Good example:
Work History
March 2018 - Current
Brand Manager | General Electric | Boston, MA
Conceptualize and develop unique brand identity materials for digital and print communication use.
Advise product team with consumer feedback and data for product enhancements which resulted in a 23% sales increase.
Supervise a team of 18 members to improve the promotion and sales of target products continuously.
This work history is much more informative and detailed, so the employer can accurately assess if this brand manager has what it takes.
Follow these tips to get more out of your work history entry:
Describe your specific accomplishments as a brand manager instead of listing the day-to-day duties you performed on the job.
Mention quantifiable achievements that show you can bring similar solutions to the new position. Using dollar amounts, numbers or percentages legitimizes your claims, and ATS scores your resume highly when you use numbers on your resume.
Strategically include keywords from the job posting to gain the recruiter's attention. When listing your skills and qualifications, use the job ad's terminology.
3. Select and categorize your skills.
Resumes have a skills section detailing the critical job-relevant skills in six to eight bullet points. This section alone is enough for a chronological resume, as the work history section highlights most of the candidate's capabilities. However, a functional resume's skills section requires a little more information.
Functional formats use an expanded skill section which makes up for the candidate's lack of experience. Instead of a simple list of skills, the functional format has a main skills section that highlights three core skills. Per each skill, the candidate should include a few bulleted descriptions of accomplishments that show how they've utilized each respective skill.
Refer to the example below to understand how to write a functional skills section:
Skills
Metric Analysis and Strategy Implementation
Drove marketing campaigns of email acquisition to support key business initiatives across account management, new business development and customer experience.
Assisted in creating over 20 marketing campaigns to cultivate brand awareness and drive website traffic.
Prepared detailed campaign reports and digital marketing strategies, communicating key findings to senior management.
This skill section makes for a great addition to a functional resume as it showcases the candidate's knowledge and experience without the need for an extensive work history section.
Having a diverse skill set is crucial to handling different job areas. Every brand manager should have the soft, hard and technical skills to thrive in their responsibilities, daily tasks and working with others. Let's define what each skill type means.
Soft skills are the innate abilities an individual has that they can apply to their workplace activities. For example, a brand manager should have the following soft skills:
Public speaking
Leadership skills
Communication
Creativity
Delegation
Multitasking
Attention to detail
Anticipating needs
Organization skills
Adaptability
Strategic thinking
Innovative mindset
Hard skills are what you learn through education or training about a particular job. A brand manager requires the following hard skills to succeed in their position:
Market research
Budgeting
Brand building
Event planning
Product design and development
Ideation and development of marketing campaign
Editing and proofreading
Promotion tactics
Content management
Sales knowledge
Knowledge of graphic design principles
Technical skills define your ability to use the technologies and digital tools to perform your job tasks. A few technical skills beneficial for brand managers are:
Search engine optimization tools like Google Analytics.
Microsoft Office, i.e., Word, PowerPoint, Excel.
Understanding marketing in social media platforms such as Instagram, Twitter, Facebook, Reddit.
Marketing software to automate the process such as Infusionsoft, PinPoint, HubSpot.
Content creation tools, i.e., Canva, Pixpa, Creatopy.
You can check out our Resume Builder for more brand manager skills to include on your resume. Take advantage of our professionally designed resume templates and pre-written content tailored for your role to help you build a resume in no time!
4. Include your education details, contact information and custom sections.
Education
The education section should list your academic details, such as the name of your degree, the institution you attended, its location and the graduation date.
A brand manager generally has a bachelor's degree in marketing, communication or business administration. An MBA or master's degree in a related field can also increase your chances of getting hired as a brand manager in a multinational company or for a global brand.
Certifications, Licenses and Custom Sections
Besides your five main resume sections, you can customize your resume with optional sections to include any additional qualifications. For example, if you have two or more certifications that increase your qualifications for the role, mention these in a separate section.
Some certifications brand managers should consider are:
Certified Brand Manager™ Credential
This course will cover all the responsibilities of a brand manager and go through the different levels of branding.
Brand Management Cornell Certificate Program
This Cornell-certified course will build the foundational blocks of branding and guide you through understanding the targeted audience.
This certification provided by the American Marketing Association validates your skills as a veteran in the field. This exam is ideal for experienced marketing professionals.
Certified Manager Certification
This certification verifies your ability to manage and potentially lead a group of individuals with an efficient level of competency.
A few courses to consider are as follows:
Brand Management: Aligning Business, Brand and Behavior
Facebook Social Media Marketing Professional Certificate
Leadership & Management
Graphic Design Specialization
Your contact information section should be straightforward. Include your full name, location, phone number and professional email address.
Free Downloadable Resume Templates for Brand Managers
Download these free resume templates for brand manager positions and edit them using any word processing software. Use the instructional content as a starting guide to help you fill in the resume sections, and you'll have completed an excellent resume for free.
FAQ
Updated: May 10, 2022
What are the top three skills of a brand manager?
A brand manager handles the marketing of a company's products, so they need to have a versatile understanding of multiple business concepts to help with product development and communication. To thrive in any industry, every brand manager must know how to lead a team, maintain the brand's integrity and have an innovative mindset.
How can a brand manager stand out?
A brand manager stands out when they're passionate about the product they're working on and find ways to maintain the brand's requirements while not compromising on any key design features. Brand managers have their hands on multiple aspects of the process of creating and launching a product. Therefore, they need to be industry veterans and work smoothly across departments.
What is a good objective statement for a brand manager?
A good objective statement uses a confident approach by describing how your skills will benefit the company. For example, a brand manager would showcase previous experiences like "Lead a team of over 15 members to create a company product". The candidate would then follow it up by saying, "Expect to lead multiple projects to design and approve products by working with team members" to state their intentions clearly.