Featured In:
Table of Contents
Here are more resources that can help you
You are an incredible product manager who continuously listens to customer feedback to improve the user experience and deliver profits while juggling multiple tasks and teams. But, does your resume speak enough about your abilities? Use this resume guide and examples to create a resume that will help you get more job interviews.
Product Manager Resume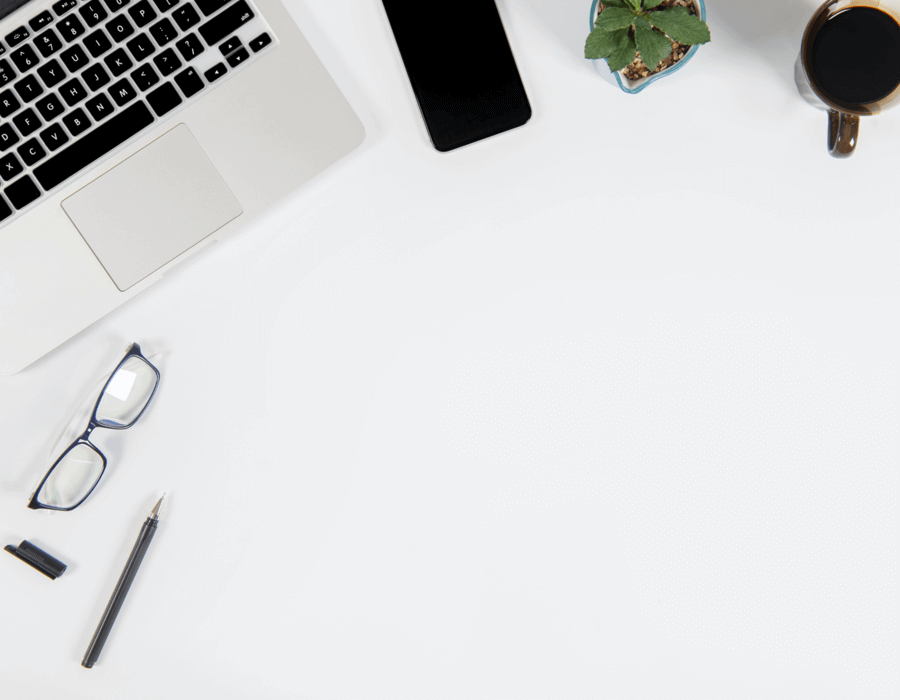 Product Manager Resume
This product manager resume example should serve as a foundation to help you visualize how your final document should look. On this resume example, you will see main sections to always include, examples of accomplishments and skills for a product manager and the appropriate jargon and keywords you should use.

Your product manager resume should also include:

Your contact information, including your name, address, phone number, professional email and location.
An introduction in the form of a career objective or summary statement.
Work experience listed in reverse-chronological order.
An education section that mentions the diploma you achieved and the institution you attended.
Optional sections to list certifications or licenses you have acquired to make your resume stand out.
Free Downloadable Resume Templates
Prepare to Write Your Resume
You might think writing a resume is as easy as sitting down and writing down all of your successful endeavors in your professional life, but you'd be surprised at the number of achievements you've amassed during your career. To avoid getting overwhelmed with all that information, we've compiled a list of pointers to get you to organize a highly effective resume.
Here are a few tips that will guide you to write a resume that gets you the job:
Akin to how you create a product to solve your customers' problems, you need to create a resume that shows the employer you can fulfill the role's demands. Carefully study the job description and take note of what requirements you fulfill. Ensure you possess most of the skills and qualifications the employer needs.
Gather details such as dates, official titles, performance reviews, promotions, special projects from your previous roles, studies, internships or professional training. You will need this information to build accurate resume sections.
Prime your resume for recruiters and applicant tracking system (ATS). Make sure you include keywords from the job ad, keep your content error-free and avoid generic terms like "team player" or "hard worker."
Clean up your social media accounts of any questionable content, update your LinkedIn profile and make sure you use a personal email address that potential employers can't trace to any current job.
Browse resume examples for your desired job and compare them with yours. Referencing resume examples helps you determine if you're showcasing proper accomplishments, skills and industry concepts.
Choose the Right Resume Format
Once you've finished your prep work, it's time to decide on a resume format. Resume formats organize your resume to enhance your strengths and downplay your limitations. You can use one of three formats for your resume: chronological, functional or combination.
The chronological format allows you to highlight your work experience in detail, making it an ideal choice for product managers with long careers spanning over 10 years.
On the other hand, the functional format puts the skills section front and center and the work history section on a second plane. A functional resume is an excellent option for candidates with little to no relevant experience in product management.
The combination format combines the best of functional and chronological resumes by putting equal focus on the skills and work history sections. Candidates with a couple of years of experience and a robust skill set who want to change careers or apply for promotions will do well with this resume.
Check out the resume formats guide to get an in-depth understanding of each format, and choose the one that best fits your experience and skills.
Chronological

Functional

Combination
How to Write Your Resume With Examples
Now that you've gained knowledge about resumes, you're ready to start writing. This step-by-step guide will walk you through all the sections of your resume. With examples and tips tailored for a product manager, you'll be able to successfully create a resume that looks as if a professional writer made it.
1. Start by crafting a summary statement or career objective.
You can use two strategies to introduce yourself to the potential employer — a career objective or a professional summary statement. If you have relevant experience in marketing or sales, or even as a product manager, you can showcase that using a professional summary statement. However, if you are a graduate applying for the job, you should consider the career objective.
Refer to this poor and good example of a professional summary statement to create your opening statement.
Poor example:
"A hardworking professional with eight years of experience. Expert in product management who led a cross-functional team in the past organization. Completely organized. Will prove to be an asset if considered for this job."
In this example, the candidate mentions their years of experience; however, the rest of their claims lack detail and specific skills. While they have talked about their leadership abilities, the rest of this statement is vague, making it difficult for recruiters to grasp the value of their skills.
Good example:
"Results-driven, passionate and value-driven professional with eight years of experience in product management, covering all aspects including development, marketing and product support. Extremely detail-oriented and quick to adapt to new technologies and challenging environments. Responsible for onboarding 10k users and retaining 12-15% of customers on the platform."
This summary statement is more detailed and includes relevant experience in product development and product marketing. It also highlights an impressive accomplishment in the retention of customers, supported by numeric data.
If you think the career objective is a better fit for you, consider the following tips:
Be direct about your current situation, whether it's being a recent graduate, spending years out of the workforce or changing careers. Compensate that with a positive trait, such as bringing transferable skills from a previous job.
If you lack relevant experience, mention plenty of skills, such as "research and trend analysis or expertise with the JIRA program."
Adding any certification you possess or your experience in an internship can also give you credibility if you have limited work experience.
Here is an example of a career objective for a product manager resume:
"Innovative, driven and entrepreneur-minded graduate with good research abilities, trend analysis and audience understanding. Looking for an opportunity to use my skills and abilities toward innovation and take the company's vision to the next level."
2. Add a diverse set of skills.
Highlighting your skills can make your resume stand out and help you gain more opportunities. You should add six to eight skills relevant to the job, so select them based on what the job posting requires.
Presentation of your skills is equally important. You can highlight skills in a simple bulleted list using the chronological format. However, the skills section is more elaborate for the functional format and consists of three core skills followed by a description of tasks and accomplishments.
For example, check out this product manager's functional skills section entry:
Skills
Problem-solving
Led the team for a budding SaaS product with a defined product road map.
Broke down complex problems into several use cases and prioritized the use cases to offer the best design solution.
Enhanced the product's UX by 30% by collecting feedback and considering user needs and frequent issues.
Improved retention by 20% by improving onboarding strategy and enhancing user experience throughout the product.
When choosing skills to add to your resume, do not repeat them as this can work against you. Instead, mention each of the three skills categories, soft, hard and technical, in a balanced mix throughout your resume.
Let's define each skill type:
Soft skills refer to your innate abilities as a person, which also help you perform a task efficiently and work well with others.
A few soft skills a product manager should have are:
Outstanding presentation skills
Communication skills, both verbal and written
Time management
Organization abilities
Delegation and management skills
Project management
Critical and analytical thinking
Collaboration
Leadership skills
Hard skills are closely related to a particular job or industry. You can learn them through training or education.
The following are standard product manager hard skills:
Product UX design
Go-to-market strategy
Preparing monetization strategies and financial models
Brand building
Quality assurance
Product road map design
Pricing
SDLC
A/B Testing
Product vision and iteration
Product scope management
Technical skills are your proficiency with digital tools, technologies and software you regularly use in your job.
For product managers, technical skills can be:
Agile methodology
Proficiency in tools such as Scrum, Jira, Tableau
Thorough knowledge of SQL
In-depth knowledge of Microsoft Excel
Basic or advanced programming skills
3. Showcase your work experience.
The work history section of your resume lets employers know your experience in the workforce. Generally, you should mention previous product manager roles or jobs within the marketing industry. List these roles in reverse-chronological order and note the official job title, the company name, location and dates of employment.
In functional resumes, the work history is limited to just essential data. However, on chronological and combination resumes, you should also include three to four bullet points describing your achievements in each role.
Let's look at the following examples of a product manager's work history to compare:
Poor example:
Sept. 2020 - Current
Product Manager | Salesforce | San Francisco, CA
Was responsible for adding a new feature in the product that managed to increase adoption.
I was part of the team that created a new product that received a good response from the users.
A lack of professional skills and detailed accomplishments make this a lackluster work history entry. This work history will seem generic to any employer, and the candidate won't be memorable.
Good example:
Sept. 2020 - Current
Product Manager | Salesforce | San Francisco, CA
Ideated and incorporated a new feature in the product that increased trial-to-customer conversion by 12%.
Led the team for a B2B SaaS product development focused on enhancing retention rate in the retail segment, which enjoyed an active user base of 95,000 users in the first year of launch.
This work history example shows the candidate has solid experience in product management under their belt. The specific number of users and the percentage increase are attractive metrics for employers who want similar results.
Maximize your work history with the help of these writing tips:
Scan through the job description to identify the skills and requirements of the position. Share examples of past accomplishments that demonstrate how you are a problem solver or leader who can bring value to the company.
Use numbers to quantify your achievements. For example, mention the percentage of people added to the active user base in the first year instead of simply noting an increase in the active user base.
Lastly, use industry jargon or the keywords from the job description while writing your work experience to get noticed faster.
4. Wrap up with your education, contact information and custom sections.
An education section should list all of your degrees in reverse-chronological order. Mention the degree's official title, the institution's name where you studied, its location and graduation dates.
The educational background of successful project managers can come from various fields like computer science, engineering or business administration. It's also prevalent for individuals to get an MBA to get into product management, irrespective of their undergraduate degree.
Certifications and licenses
Another way to get professionally prepared to be a PM is by getting a particular certification in product management or specific methodologies used in the industry. If you have more than two of these certifications, you can create a separate custom section to list them.
Some certifications a product manager should consider getting are:
Digital Product Management Certification
The University of Virginia offers this product management course in collaboration with Coursera. It takes you through the fundamentals of product management, including various product management methods and how to maximize existing products' values.
PMI Agile Certified Practitioner
This certification prepares PMs to become efficient and highly versatile product managers in the agile technique and principles.
With this certification, you will gain a strategic mindset and improve product opportunities. You will also learn how to reap the benefits of partnerships.
Professional Scrum Product Owner Certification
Get professional scrum training to become a scrum product owner and expand your job opportunities.
Free Downloadable Resume Templates for Product Managers
Create a budget-friendly product manager resume with these free downloadable resume templates. With visually-attractive designs and instructions on how to write your sections, you'll have a stellar resume for free!
FAQ
Updated: May 10, 2022
What are the top three skills of a product manager?
Product managers need to possess a rich and diverse skill set to fully understand the product they're working with and relay information across teams. Because PMs work in different industries, your technical skill set will vary. However, some crucial skills for any product manager are:
Excellent verbal and written communication
Outstanding organizational skills
Problem-solving skills
How can a product manager stand out?
To stand out as a product manager, you want to showcase the value you created with your innovative ideas and solutions. For instance, if you have created a product that adds to the business' profits, explain how you achieved this and the exact gains. Don't just mention how many people or products you managed; employers would rather see results.
What is a good objective statement for a product manager?
A good objective statement for product management relies heavily on transferable skills, certifications or projects the candidate embarked on that helped them gain knowledge of product management. For example, you could say: "Motivated problem-solver skilled in data analysis, with experience in marketing and customer service experience. Excellent communicator and listener. Certified in Agile with knowledge of basic coding skills."