Featured In:
Table of Contents
Here are more resources that can help you
Social media managers are always on top of the latest trends to cater to their digital audiences. When applying to a social media manager job, you need to be aware of your resume's audience. To help you get started writing an eye-catching resume, we have created an easy-to-follow guide coupled with resume examples.
Social Media Manager Resume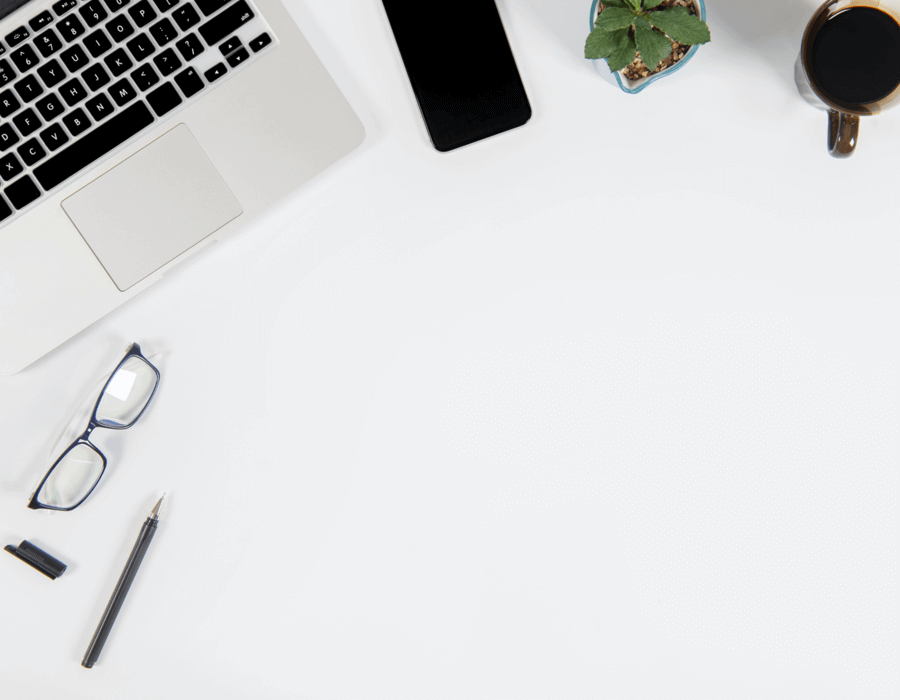 Social Media Manager Resume
To start, check out this resume example to learn what sections you should include in your resume and what the final document will look like.

Always include the following sections on your resume:

Contact information, including your name, email address, phone number and location.
A professional summary or an objective statement.
Work experience in reverse-chronological order.
A mix of hard, soft and technical skills throughout your resume.
An education section.
Optional sections customized to display your certifications and awards.
Free Downloadable Resume Templates
Prepare to Write Your Resume
Similar to how social media managers search feeds and community forums to gather data, you need to research and organize before you start writing your resume. Follow these tips to compile the relevant information required to build your resume:
Review the job ad to get a sense of the skills required for the position at hand. Pick out keywords like SEO and Google Analytics from the job description and write them down.
Make a list of quantifiable achievements from previous jobs you've held. Achievements that include the number of accounts you managed or the number of blogs you edited and approved are quantifiable and easily measurable, instantly validating your accomplishments.
Gather information such as employment dates, job titles, promotions, certifications and awards. You will need this information to build each resume section accurately. Having this data on hand will speed up the resume-writing process.
Be as precise as you can when writing your resume, and avoid informal language, grammatical errors and inconsistent fonts. Many companies use applicant tracking systems (ATS) to weed out resumes that do not include relevant keywords related to the job or use nontraditional fonts or formatting.
Check out our extensive catalog of resume examples. These templates will guide you through creating an informative and well-formatted resume. Our pre-written content and writing tips will make it easier for you to build a resume quickly.
Choose the Right Resume Format
Now that you've prepared the information you need to write a resume, you need to decide on a resume format that best reflects your skills and experience.
There are three main resume formats: chronological, functional and combination. Most people use the chronological format to organize their resume, which is also the preferred format of hiring managers. However, only job seekers with a decade or more experience should use the chronological format.
Here is a brief overview of each format to help determine which approach is right for you:
As we mentioned, the chronological format is the most widely known and used resume. It focuses on the work history section, so you should use it if you have a long and steady career as a social media manager or similar roles in the field.
The functional resume's primary purpose is to showcase your social media management skills while downplaying the work history section, making this an excellent option for recent graduates or candidates with little to no formal experience.
Social media managers with a few years of work experience, career changers and candidates applying for promotions will do well with the combination format. It focuses on the work history and skills section in equal measure and shows you're a well-rounded candidate.
Read our resume formats guide to learn more about the different resume formats.
Chronological

Functional

Combination
How to Write Your Resume With Examples
Now that you're ready to begin writing your resume, these steps will guide you through each section and provide job-specific tips and examples. Let's dive in.
1. Craft a compelling summary statement or career objective.
Your resume opens with a statement summarizing why you want this particular job and why you're the ideal candidate. A career objective is an opening statement highlighting your skill sets and aspirations for the job; therefore, applicants with little to no experience, career gaps or those changing careers will benefit more from it. In most cases, however, the summary statement is the best option since it clearly and concisely presents the qualifications you possess to fulfill the role.
Assuming you are an entry-level candidate looking for a social media manager role, a career objective is your best bet. So, let's look at an example of writing a career objective correctly.
Poor example:
"I'm a recent marketing graduate looking for a job as a social media manager. I know various social media platforms online and am quick at picking up concepts. I wish to learn more about managing accounts and creating content for them."
This career objective makes the candidate sound amateur since it doesn't mention any concrete skills or accomplishments.
Good example:
"Recent Marketing graduate eager to create and manage engaging content to achieve the company's goals. Acquainted with knowledge of social media strategies across platforms like Instagram, Facebook and Twitter through internship experiences during my academic career. Eager to expand my SEO, copywriting and online content creation skills."
This career objective makes the candidate sound knowledgeable by using keywords and skills related to the role and mentioning experience with social media platforms.
If you instead opt for a summary statement, use these tips to inform this section:
Have at least one job-related quantifiable achievement for the recruiter to assess your experience.
Include two to three skills relevant to the job profile.
Display the content in an informative but concise way.
Study this summary statement example:
"Knowledgeable Social Media Manager with more than 12 years of experience working with cross-functional teams to achieve marketing and brand development goals. Familiar with technical tools to effectively manage time. Skilled in pay-per-click advertising and online content development."
2. Gather and categorize your skills.
All resumes have a dedicated skills section containing a bulleted list of six to eight skills. However, you can include more skills throughout your resume by incorporating them into the content of your work history descriptions and in your summary statement.
section containing a bulleted list of six to eight skills. However, you can include more skills throughout your resume by incorporating them into the content of your work history descriptions and in your summary statement.
The example below shows what a functional resume's skills section looks like:
Skills
Brand-building
Launched rebranding by implementing a multi-channel campaign which increased brand presence on target audience by 39%.
Worked alongside graphic designers and web developers to create brand identity materials, including logo, color palette and font.
Utilized influencer marketing campaign with over 20+ social media influencers to boost our rebranding efforts, resulting in a 55% increase in website traffic.
To avoid duplicating your skills throughout your resume sections, you must include a blend of soft, hard and technical skills.
Soft Skills describe your work style and social abilities. Some soft skills for social media managers are:
Verbal and written communication
Creativity
Organization skills
Networking
Public speaking
Curiosity
Adaptability
Multitasking
Agility
Anticipating needs
Hard skills describe the knowledge you need to perform a particular job's tasks. You learn these skills on the job or through education. A few essential hard skills for social media managers are:
Content management
Copywriting
Online presence monitoring
Search engine optimization
Promotion tactics
Budgeting
Scheduling
Market research
Editing and proofreading
Graphic designing
Video editing
Technical skills refer to your ability to work with tools that facilitate your job. A few technical skills a social media manager should have are:
Search engine optimization (SEO) tools like Google Analytics.
Microsoft Office, i.e., Word, PowerPoint and Excel.
Understanding social media platforms such as Instagram, Twitter, Facebook and Reddit.
Adobe editing tools like Photoshop, After Effects and Premiere Pro.
Project management tools, i.e., Trello, Asana and ProofHub.
You can find more skills on Hloom's Resume Builder to include on your social media manager resume. Our resume-writing tool creates a resume in minutes, with personalized content suggestions for all your sections and professionally designed templates.
3. Organize your work experience.
The work history section of your resume consists of your professional experience over the years. You should list each role you've had in reverse-chronological order, starting from your current or most recent position and working your way backward.
Each entry in this section contains your job title, the company name and location, and dates of employment. These details are enough when writing a functional resume; however, for chronological and combination resumes, you should add three to four bullet points per job to list your best accomplishments.
These bulleted points are an excellent opportunity to showcase your skills and achievements. Let's compare a good work history entry with a bad one.
Poor example:
Work History
December 2012 – September 2016
Social Media Manager | The Kraft Heinz Company | Chicago, IL
Created online content for social media accounts and wrote weekly blogs.
Developed successful online marketing strategies.
Collaborated with teammates and various departments on projects.
This example barely delves into the work of a social media manager and vaguely goes over the candidate's responsibilities in the job.
Good example:
Work History
December 2012 – September 2016
Social Media Manager | The Kraft Heinz Company | Chicago, IL
Developed over 250 marketing articles such as blogs, promotional materials and advertisements for social media.
Ensured successful outcome of 30 different marketing strategies by giving creative input on social media posts and advertisements.
Handled the digital marketing department, overlooking the creation and deployment of sales presentations during client meetings.
Including quantifiable achievements and descriptive statements about your tasks in the job makes your work history more informative and attractive to potential employers.
Use the following tips to get more out of your work history:
Include the skills and the tools you used to achieve results in your work history section. For example, you can mention you implemented an SEO strategy on your weekly blogs, which resulted in a 30%increase in click-through rates.
Support your accomplishments and achievements with quantifiable figures to validate your experiences, such as the percentage of increased product sales stemming from your social media marketing.
Select appropriate keywords from job postings so that applicant tracking systems (ATS) can pick out your resume from the rest of the pile.
4. Finish your resume by adding education, contact information and custom sections.
Education
You should always include an education section detailing your academic details, such as the degree title, the institution's name and location and the graduation date.
Although a bachelor's degree in marketing is ideal for a social media manager role, candidates with a high school diploma or a GED can also apply for the position if they have the necessary social media savvy.
To get a senior social media manager position, a few candidates can also opt for a master's degree to specialize in web content development and other related fields.
Certifications, Licenses and Custom Sections
You can further customize your resume with additional sections that showcase qualifications you couldn't fit in the standard resume sections. For example, if you have received multiple awards for your digital marketing campaigns, you can add a custom section titled "Awards." The same goes if you have two or more certifications under your belt.
A few certifications recommended for a social media manager are:
Social Marketing Certification Course
This Hootsuite-certified course will enrich your knowledge on all topics regarding social media marketing.
Google Data Analytics Professional Certificate
This certification awarded by Google enhances your understanding of Google Analytics applied for business purposes.
This free certification offered by HubSpot is a great way to learn the frameworks and baseline of creating content.
Facebook Certified Digital Marketing Associate
This certificate from Facebook deems you knowledgeable in the fundamentals of digital marketing.
The following courses will help grow your area of expertise, expanding your role's scope:
Graphic Design Specialization
Brand and Product Management
Creative Writing Specialization
Google Project Management: Professional Certificate
Make sure you have a section for your contact information mentioning your name, phone number, email address and current location of residence.
Free Downloadable Resume Templates for Social Media Managers
Download these free resume templates, format them according to your needs using any word processor, and use the instructions on each template to write your sections from scratch.
FAQ
Updated: June 21, 2022
What are the top three skills for a social media manager?
Social media managers cater to different audiences depending on the platform, but their job generally remains the same: informing followers of the brand's initiatives and products or services. Therefore, the top three skills every social media manager should have are digital marketing strategy, community management and excellent organization skills.
How can a social media manager stand out?
Social media managers need to be on top of budding trends and create opportunities to capitalize on these trends. Thinking outside the box will give social media creators an edge. Being well-organized is another way to stand out in the crowd. Many social media managers have the creativity to develop great campaigns, but few have the organization and discipline to execute them efficiently and timely.
What is a good objective statement for a social media manager?
A good objective statement describes your aspirations and highlights why you're qualified for the role. For example, you can mention job-related skills like proficiency in SEO to assure employers you can strategize and analyze your content. Then, you can describe instances where you applied the skill, for example, "optimized 200+ blogs to improve our brand's performance on Google."