Featured In:
Table of Contents
Here are more resources that can help you
After working hard for years to earn a doctor's credentials, you'll be put against multiple candidates being considered for the same role. To stand out, you'll need to highlight the abilities and qualifications that match the recruiter's exact requirements, thus showcasing your expertise on the subject. With our resume-writing guide, we'll help you achieve this and more to create the ideal resume for your job profile.
Doctor Resume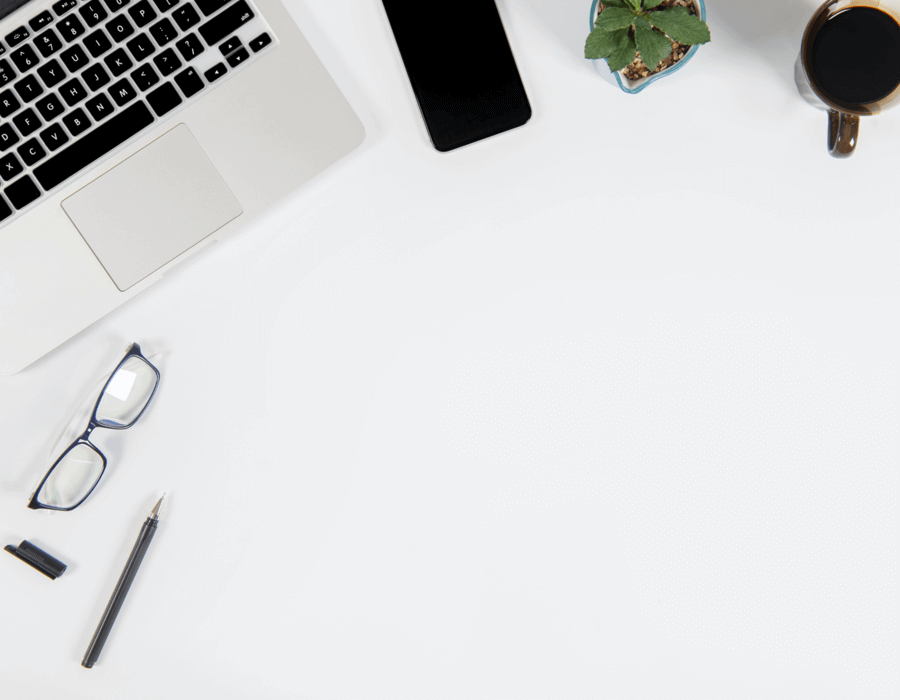 Doctor Resume
Refer to the example above and use it as a blueprint when creating your resume.

The following sections should be present in every resume:

A dedicated area, preferably at the top of the resume, for your full name, location, email and phone number.
A professional summary displaying your best qualities.
A list of soft, hard and technical skill keywords or a summary of your qualifications in the skills section.
An education section describing your academic qualifications.
A work history section with descriptive entries in reverse chronological order.
An award and certifications section stating job-relevant accomplishments.
Free Downloadable Resume Templates
Prepare to Write Your Resume
As a doctor, you need to know about the various ailments and their updated treatment processes before diagnosing a patient to avoid mishaps. Similarly, going into your resume without any preparation can result in inconsistencies. Use the tips below as a checklist to ensure you're entirely ready to tackle your resume:
Look through multiple job descriptions for your role. Pick a few common and uncommon keywords and include those that match your level of competency in your resume. Hospitals and clinics usually put up the candidates' requirement posts on job boards.
Sift through your work or education records for achievements. These accomplishments will prove your ability to function in the role. Try to find statements backed with figures and numbers to provide a metric to the recruiters to assess your skills.
Read up on the different applicant tracking systems (ATS) used by recruiters. These systems scan your resume for grammatical errors, spelling mistakes, informal language and font inconsistencies. A few advanced systems are programmed to detect overused words such as "teamwork" and "hardworking." Resumes detected by the system are negatively marked before reaching the hands of the recruiter.
Search resume examples for your desired role. Comparing your content with the standard resume for the same job profile will help you know what to change in your resume.
Choose the Right Resume Format
Resumes commonly follow these three formats: chronological, functional and combination. These layouts cater to individuals based on their knowledge and experience in the field.
A chronological format is used for candidates with over 10 years of employment history as it draws focus to work accomplishments and experience.
A functional format should be used by recent graduates looking to start in the industry or applicants looking to reenter the workforce. The layout relies on the candidate's skills and education rather than their professional experience.
A combination format is best suited for career changers or candidates with more than three years of experience. It combines the best aspects of previous layouts by giving equal weight to the skills and work history sections.
Before you make your final decision, go through our resume formats guide and learn more about each format.
Chronological

Functional

Combination
How to Write Your Resume With Examples
Every section of the resume follows a particular strategy or approach, depending on your knowledge and expertise. Use our resume-writing guide to test out all strategic scenarios and select the one that's well suited for your content.
1. Open your resume with a summary statement.
The opening statement uses either a career objective or a summary statement approach to showcase your best qualities for the position. Both methods highlight a different aspect of the candidate's abilities but ultimately display their knowledge on the job.
A career objective focuses on the candidate's goals from the role. It also describes their skills and understanding of the subject but primarily aims to show their passion for learning and succeeding on the job.
A summary statement details the candidate's prior experience and makes a case for their competence in the field. It is a straightforward approach that relies on the individual's work and academic history.
A doctor applying for a job at a hospital should use a summary statement as recruiters in the medical industry mostly look for knowledgeable individuals.
Below is a comparison of two example summary statements:
Poor example:
"I am a doctor who has worked in hospitals and clinics for many years. I treat my patients with kindness and offer them the appropriate treatment for their ailment."
As an experienced doctor, showcasing your specialties and quantifiable accomplishments will improve the summary statement.
Good example:
"Patient-focused doctor with over eight years of expertise in pediatrics, family medical services and nonemergency care. Organized and disciplined with updating paperwork and focused on providing a positive experience to the patients and their families. Adept in adhering to the medical principles and administering the needed pharmaceutical drugs."
This summary statement makes up for the previous example by:
Specifying the different specialties of the candidate.
Going in detail with their job description.
Including a quantifiable achievement.
Choose a career objective if you're just starting as a doctor, and refer to the following tips to make it sound professional:
List instances from college projects or internships. Use them to showcase your skills.
Instead of mentioning a broad and vague topic, you'd like to learn, state the specific tasks you would like to undertake.
Incorporate your soft, hard and technical skills.
Check out this career objective example and decide the best approach for your resume:
"Caring medical student specialized in personally providing adult primary care with a high quality of service in a clinical environment. Possessing updated knowledge of medical terminology and methods to treat ailments. Eager to work as a physician specialized in diagnosing and treating infections."
2. Your skills are your strength.
Your job-relatedskills are primarily listed in the skills section of the resume. A standard section consists of six to eight of your critical soft, hard and technical skills. A few formats also make use of a summary of qualifications, a set of three to four points describing achievements accomplished with the help of the candidate's skill set.
A functional format expands the traditional section by detailing the three essential skills for the job profile. Each entry contains descriptive instances requiring the skill's application.
Let's look at an example of an expanded skills section entry:
Skills
Patient Care
Assisted other physicians and health care providers in treating more than 30 complex cases.
Conducted physical assessments and standardized tests to check for body responses.
Reviewed over 80 active patients records for allergies, immunization statuses and restricted medications.
The example above effectively clubs various scenarios from different workplaces to make a coherent skills entry.
Regardless of the format you use, your skills should be scattered throughout the resume. Pick up the skills we've gathered below and insert them wherever necessary.
Soft Skills describe your work style, personable abilities and how you may relate to your patients. They are necessary for a doctor to get things done efficiently and make a good impression.
Clear communication
Organization
Empathy
Problem-solving
Critical thinking
Attention to detail
Leadership
Flexibility
Time management
Multitasking
Hard skills are the knowledge of the tasks of the job. The hard skills required to function as a doctor are:
Diagnosis and prognosis
Chronic disease management
Treatment plan development
Patient chart management
Preventive care measures
Patient record documentation
Administering medication
Performing surgical procedures
Patient physical examination and consultation
Patient medical history analysis
Technical skills are your understanding of the tools and software used to improve work. The recommended technical skills to know are:
Knowledgeable in the application of X-ray, MRI and CT scan machines.
Advanced knowledge of hospital management software, i.e., Caspio, Smartsheet and Insta.
Expertise in MS Office, i.e., Word, Excel and PowerPoint.
Skilled at using medical research websites, i.e., PubMed, MedScape and NIH.
Adept at using patient management software, i.e., Pabau, SimplePractice and NextGen Healthcare.
Use our Resume Builderto get access to more doctor-related skills and content. Browse through our different templates and massive selection of other job profiles and craft the perfect resume in no time using our pre-written content and suggestions.
3. Mention your work achievements.
The work history section of the resume contains detailed entries of past employment accomplishments and accolades in reverse chronological order. Each entry starts with the tenure dates, job title, company name and location. This is followed by three to four bullet points reflecting personal instances from the job.
Below is a comparison of two work history entries:
Poor example:
Work History
Dec. 2017 — Current
Doctor | St. Elizabeth Florence Hospital | Florence, KY
Diagnosed patients and suggested treatment plans.
Administered medication to reduce symptoms.
Counseled patients to improve overall health.
This example fails to give a descriptive account of the tasks performed by the candidate.
Good example:
Work History
Dec. 2017 — Current
Doctor | St. Elizabeth Florence Hospital | Florence, KY
Examined at least 15 patients daily and read through their medical history to assess improvement or changes in health.
Implemented alternative pain control methods to avoid the overuse of medications.
Suggested changes in diet and fitness activities to keep patients in better shape.
This work history entry expands the points from the previous example by stating personal experiences instead of generalizing the tasks. The inclusion of a quantifiable achievement also helps boost the entry's value.
Follow the tips below to make your work history stand out:
Include as many figures or percentages from your work data as possible. They make for a better assessment of your competency.
Research your role's requirements and tasks to understand what the recruiters are looking for from their ideal candidate.
Pick up the striking skills and keywords from job descriptions.
4. Add an education section, certifications and contact information.
Education
After you've listed all your work entries, insert a section for your college degree details. Keep it simple by just adding the degree title, graduation dates, institution name and location.
You need to have at least a bachelor's degree in medicine, biology or a related field to work as a doctor in the United States. To become a licensed doctor after your undergraduate program, you'll need to attend medical school for four years, followed by a three-to-seven-year residency based on the specialty you've chosen.
Although you are technically a doctor after medical school, you can't practice without an official license, which is granted only after your residency program.
Certifications, Licenses and Custom Sections
End your resume with a credentials and licenses section. Mentioning the extra knowledge you've gained through certifications will show your passion for learning and working in the field.
The certifications recommended for a doctor's resume are:
Family Medicine Certification
Family doctors work as personal physicians for families and communities. They deal with the prevention and cure of a range of acute and chronic diseases. This certification provides proof of being able to deliver the necessary care.
Certified EKG Technician (CET)
You are certified to administer EKGs to prevent and treat heart-related diseases with this credential.
Certified Coding Specialist (CCS)
It is important in a fast-paced environment to correctly review patient records and assign them the numeric codes according to their diagnosis. This credential validates the skills required to handle coding systems.
Certified Patient Care Technician (CPCT)
With this certification, you can display your professional expertise in handling and caring for patients' basic needs.
Take the following courses to learn a little about the different specialties in the health care industry:
Cancer Biology Specialization
Medical Neuroscience
Become an EMT Specialization
Health Information Management (HIM)
Tropical Parasitology: Protozoans, Worms, Vectors and Human Diseases
Contact Information
Your personal information in the resume should be limited to the details required to contact you. So just mention your name, phone number, email and residence location.
Free Downloadable Resume Templates for Doctors
Pick a resume template and make changes by simply downloading and editing it using a word processing software. Tweak the template to fit your content according to the format of your choosing.
FAQ
Updated: July 08, 2022
What are the top three skills of a doctor?
The skills of a doctor depend on their specialization. Every doctor should at least possess these three essential soft skills: good communication skills, a knack for critical thinking and compassion toward patients' ailments.
How can a doctor stand out?
A doctor's job is very sensitive as they have to deal with sickness and ailments that might sometimes result in a life-or-death situation. In times like these, patients and their families look for comfort. Showing genuine care for your patients and interacting with the family to alleviate their stress will surely help you make a positive mark.
What is a good objective statement for a doctor?
An objective statement is used by candidates to relay their career aspirations. You can improve this by also mentioning your role-related capabilities. An example of this would be: "Compassionate doctor with over five years of experience in diagnosing and treating patients in a working hospital. Eager to work with the cardiovascular surgery team to learn and provide necessary surgical needs."