Featured In:
Table of Contents
Here are more resources that can help you
We are here to help you craft the perfect resume for your career in optometry and help you prepare to ace your interview. We recommend that you look over our sample resumes, suggestions and tips to better understand what goes into a strong resume for your unique field.
Optometrist Resume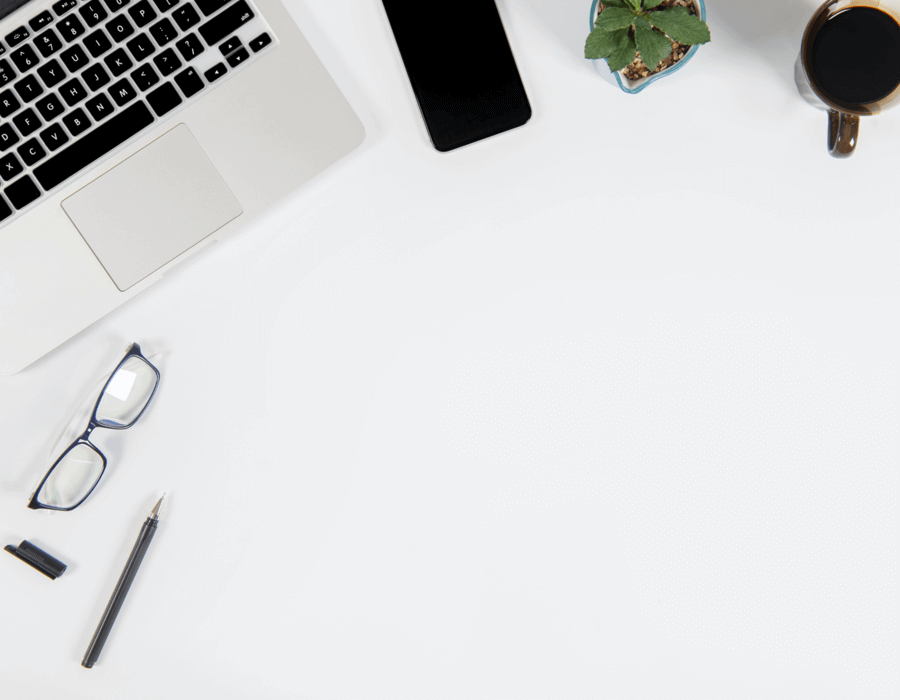 Optometrist Resume
Take a look at this optometrist resume example and figure out what each of these sections means.

Your name, address, phone number and professional email address will be listed at the top of your resume.
An introductory statement to give a quick overview of your professional background, skills and accomplishments. You can write about your professional goals if you are a recent graduate or intend to change careers.
Use the work history section to list your job titles in reverse-chronological order.
The skills section is for your relevant skills, including soft, hard and technical.
A section dedicated to your education, including details on your degrees and any other related programs.
You can add a section for your credentials, licenses and awards.
Free Downloadable Resume Templates
Prepare to Write Your Resume
Creating the ideal resume is challenging as it requires extensive research and preparation. We've listed a few essential tips here.
The first and most vital step is to look at resume examples from the industry you want to work in. This will assist you in determining what should be included in your resume to make it stand out.
Go over the job description for the position you want and make a list of the relevant words. Keywords like "cataract correction," "vision correction" and "knowledge of eye conditions" can appear in a job description for an optometrist. If you have these skills, you should list them on your resume to make it applicant tracking systems (ATS) friendly.
Ensure that your resume is simple to read by keeping it short and free of errors. Use professional fonts like Arial and Times New Roman and keep each section to the point.
Employers will look for numbers and figures. Quantifiable achievements, such as numbers, percentages or years of experience should be included. This will help companies understand what you can bring to the table in that role.
We recommend that you review our resume examples to learn more about adequately utilizing each section of your resume.
Choose the Right Resume Format
Resume formats are crucial. Each format can be used to highlight your experience, skills and accomplishments.
There are three common resume formats: chronological, combination and functional, each with benefits and drawbacks.
The chronological format is the most popular because it gives a complete picture of a candidate's work history. This is ideal for professionals with a long work history of 10 years or more.
The functional format is ideal for new graduates or freelancers with limited work experience or for applicants looking to reenter the workforce. Functional resumes allow you to highlight your skills and position yourself as a viable candidate through transferable skills.
As its name implies, the combination format combines aspects of both chronological and functional formats to create a balance of work history and skills. Combination resumes are ideal for midlevel applicants or career changers.
You can learn more about each of these forms by visiting our resume formats guide.
Chronological

Functional

Combination
How to Write Your Resume With Examples
An optometrist is responsible for a wide range of tasks and responsibilities, all of which must be completed with precision and expertise. We urge you to read through our step-by-step approach to put such precision and skill into words on your resume:
1. Include a professional introduction in the opening statement.
An opening statement is an excellent method to introduce yourself by highlighting your abilities, experience, knowledge and accomplishments. There are two ways to write your opening statement: the summary statement and the career objective.
If you have extensive experience as an optometrist in the medical field, the summary statement is the best option for you because it emphasizes your job experience.
A career objective lays down what you intend to accomplish in your professional life. It's great for recent graduates or entry-level applicants looking to expand their knowledge and skills.
We've included two examples to help you learn how to write a career objective statement:
Poor example:
"A graduate in Optometry and an assistant looking for the optometrist position. Skilled and experienced in fulfilling all related duties and responsibilities. Eager to provide quality treatment and service to people."
This career objective statement does not make an impression as it barely communicates any relevant and essential information. Let's view a good example:
Good example:
"An optometry graduate, presently working as an optometric assistant with great communication and customer service skills. Experienced in patient care and diagnostic testing. Looking for the optometrist position at Midland Eye Center. Eager to bring forth quality patient care."
So, what does this example bring to the table that the prior one did not? Take a look at this:
The candidate validates their experience in optometry through educational qualifications and experience as an optometric assistant.
The candidate lists two important skills relevant to the role.
The candidate also added two essential responsibilities that they have experience in, to enhance their employability further.
Consider the following points to draft an excellent summary statement:
Mention the number of years you've worked in your current position and up to two skills you want to highlight to the hiring managers.
We propose that you include other quantitative achievements, such as the number of patients treated regularly, in addition to years of expertise. This reveals information about your knowledge and working skills.
You may briefly highlight any certificates or licenses you have obtained.
Take a look at the summary statement example below:
"Licensed optometrist with more than eight years of experience working for two renowned clinics. Dedicated to providing patients with the best possible care in pediatric and post-trauma optometry. Expert in postoperative care and vision restoration. Great communication and time management skills."
2. Showcase your skills in the skills section.
The skills section is an excellent method to scan through your expertise quickly. You can list six to eight skills relevant to the position you are applying for.
The functional resume differs from chronological and combination resumes in this area. Candidates can expand their skills on a functional resume in a bulleted format.
Let's have a look at how it's written:
Skills
Vision Testing
Assisted in gathering patient information and medical records to conduct eye tests.
Performed vision examinations to provide prescriptions and treatment recommendations.
Collaborated with two colleges to offer monthly eye checkups.
The candidate has outlined their vision testing skills in three bullet points, demonstrating how they have developed and applied them through various jobs and responsibilities.
Soft, hard and technical skills are essential for any role. Let's take a look at some of the skills an optometrist should have.
Your soft skills impact how you operate or conduct yourself in a social context as a professional. These skills include communication, emotional intelligence and so forth. A list of soft skills for optometrists is given below:
Communicating with patients
Ability to manage stress at work
Work ethics
Ability to work in a team
Building confidence and trust in patients
Organizational skills
Trauma care
Problem-solving skills
Empathy
Patience
Let's talk about job-specific skills, commonly known as hard skills. Your hard skills can be honed through experience and training in your current profession or role. A few hard skills essential for optometrists are:
Vision testing
Record keeping
Counseling patients
Vision therapy
Eyeglass fitting
Treatment
Diagnosis
Administrative and clinical duties
Providing prescriptions
Pediatric optometry
Familiarity with technology can help you manage your work smoothly. As an optometrist, we've compiled a few digital tools that you can use to develop your technical skills.
Proficiency in eye care software such as Acuitas
Optometry software such as Blink
Email management such as Gmail, Yahoo
Manage schedules and appointments with Acuity Scheduling
Digital inventory management such as DrChrono
Patient engagement software such as Solutionreach
If you're looking for more optometrist skills, use our Resume Builder to get unique ideas for your resume.
3. An impressive work history section.
Use the work history section to document all of your relevant work experiences for the optometrist role. Your job title, company name, location and dates of employment should all be included in the work history section. Each title under the work history section is further elaborated in terms of tasks and responsibilities, except on a functional resume.
Consider the following comparison:
Poor example:
Work History
Feb. 2018 — Current
Optometrist | Midland Eye Center | Berkeley, CA
Performed eye examinations thoroughly.
Helped in patient intake significantly.
Performed surgical procedures, post-operation counseling and vision testing.
Use numbers and metrics to expand on your work history section to better showcase your skills and abilities. Let's check out the good example below.
Good example:
Work History
Feb. 2018 — Current
Optometrist | Midland Eye Center | Berkeley, CA
Performed eye examinations thoroughly to provide prescriptions and treatments.
Helped in achieving a 30% increase in patient intake with excellent customer service skills.
Performed surgical procedures, post-operation counseling and vision testing to offer the best service.
So, let us understand how we can achieve an impressive employment history section:
Include any relevant tasks and responsibilities for the position you're applying for. Concentrate on duties and responsibilities that will assist you in presenting yourself as the best candidate for the job.
Mention skills you've gained from previous work experience. For example, focus on your vision testing skills or communication skills.
Add some figures — tangible accomplishments might help you stand out to recruiting managers. You can include the number of patients you have attended daily and your contributions to the role.
4. Add an education section, certifications and contact information.
Education
List your educational details in the following format — the name of your degree, institution, location and graduation dates. Add notes about significant accomplishments under your degree. Ensure to use a reverse-chronological order to list multiple degrees. You can leave out information regarding your high school education if you hold a bachelor's degree.
To pursue a career as an optometrist, you need to have a bachelor's degree in optometry or biology and later a doctoral degree as a specialization before earning a license.
Certifications, Licenses and Custom Sections
Suppose you have a lot of credentials, licenses or awards under your belt. In that case, you might want to create a separate area to showcase them to prospective employers.
As an optometrist, we recommend earning the following certifications:
American Board of Optometry Certification
Earning board certification is a key step in ensuring professional development and recognition as an optometrist.
Certified Medical Administrative Assistant (CMAA)
A CMAA certification will help you communicate your efficiency in administrative and clinical activities.
You can learn about managing and expanding your practice through this wonderful certification.
Earn this certification to gain basic knowledge about refractive error correction, eye tests and many more.
A few more related certifications for optometrists:
Certified nurse assistant
Treatment and management of ocular disease
Certified medical interpret
First aid/CPR
Contact Information
Complete your resume with your name, location, contact number and professional email address.
Free Downloadable Resume Templates for Optometrists
Take a look at these great and free optometrist resume templates that you can effortlessly download into your word processor. Format according to your needs and leave a mark on your job application.
FAQ
Updated: July 12, 2022
What are the top three skills of an optometrist?
Among the many skills required to make an excellent optometrist resume, the top three we recommend adding to your resume are — patient care, excellent verbal and written communication skills and proper diagnosis.
How can an optometrist stand out?
It would help if you were very approachable. Patients would like to address their issues without feeling rushed. Communicate all aspects of your diagnosis and treatment to build trust in your patients. Having a social media presence to showcase how you successfully assisted patients will go a long way in establishing your name as a successful optometrist.
What is a good objective statement for an optometrist?
An excellent optometrist objective statement should explain your professional ambitions, perform the job with a suitable skill set and contribute significantly to the role. You may make an objective statement like this if you want to apply for the optometrist position:
"Dependable optometrist with more than seven years of experience in diagnosis and vision testing. Achieved a 20% increase in patient intake within five months. Great customer service and communication skills. Eager to work as an optometrist at Midland Eye Center to provide the best services to patients."