Featured In:
Table of Contents
Here are more resources that can help you
A pediatrician's role includes medical care, monitoring growth and development in infants, children and young adults. Essentially, you need a comprehensive resume to communicate your skills and competence as a pediatrician. We can help you with suitable suggestions, tips and tools to create your resume.
Pediatrician Resume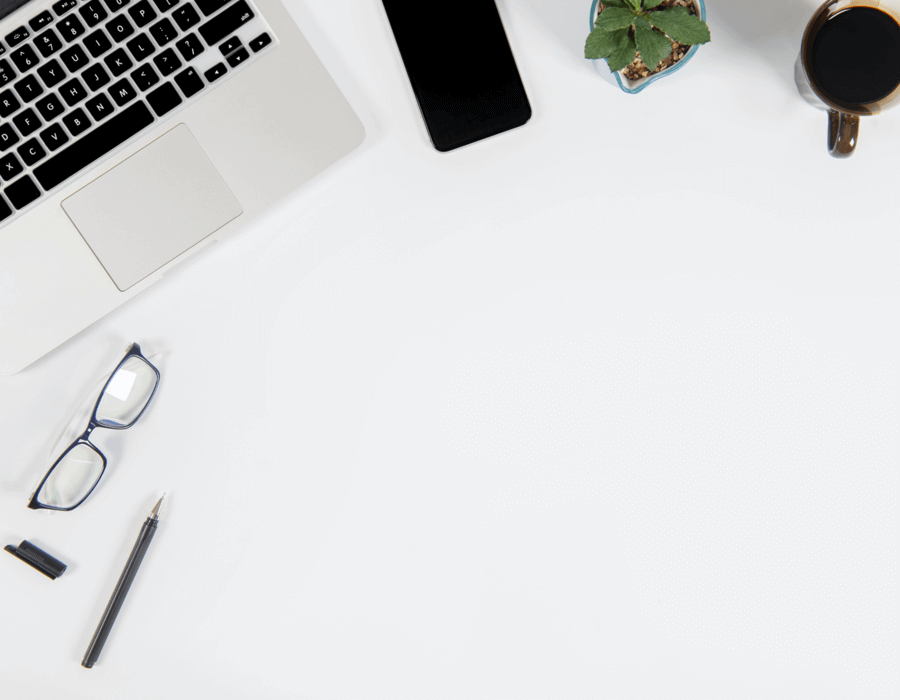 Pediatrician Resume
Each section of your resume serves a certain purpose. The impact of your job application will be determined by how each part is curated.

Every resume begins with your name, address, phone number and email address, as well as links to your website and a photograph if needed.
To explain your professional skills, expertise and endeavors, utilize the opening statement.
The work history section details all significant and relevant professional experiences, from the most recent to the oldest. Provide values to back up your credentials.
Keep a skills section with six to eight skills. Ensure you have a good mix of soft, hard and technical abilities.
The education section lists your academic details and accomplishments.
You can create a section for related credentials such as licenses and certifications to enhance your credibility.
Free Downloadable Resume Templates
Prepare to Write Your Resume
A well-crafted resume needs preparation and patience. To make resume writing easier for you, we've compiled a list of essential tips and pointers.
Read the job requirements, including responsibilities, skills and qualifications, if you're unsure where to begin. Apart from these three vital factors, determine what more you'll need to set yourself apart from the competition, such as certificates and licenses.
Mention relevant work experiences and achievements in your work history section. Increase your value by including numbers. For instance, the number of consultations you have offered to help and guide new parents.
Use professional fonts and keep the text size, spacing and layout consistent. After you've finished writing, use a spelling and grammar checker. You want your resume to look professional.
Before you mention your skills, double-check that they fulfill the requirements. Include terms from the job description, such as "great verbal communication" and "knowledge of adolescent development," to impress the employers. Doing so in your resume can make it easier for applicant tracking system (ATS) to scan it for the position.
Go through our numerous Resume Examples today if you want to learn more about producing the best resume for your next job application.
Choose the Right Resume Format
A Resume formats is a structure that aids in organizing each element of your resume. The chronological, combination and functional formats are the most common. A good resume structure will concentrate on the information needed to catch the attention of hiring managers.
The most popular of the three is the chronological It is regularly used by candidates with more than 10 years of experience as it places the work history front and center above the skills section.
Suppose you're an entry-level candidate or have employment gaps; in this case, the functional works because it focuses on skills relevant to the specific job rather than your work history.
The combination emphasizes two key factors — work experience and skills, making it ideal for midlevel professionals with more than three years of experience, recent graduates with some job or internship experience or career changers.
If you want to discover more about resume formats and how to master them, check out our resume formats guide.
Chronological

Functional

Combination
How to Write Your Resume with Examples
Your resume will determine your career direction; therefore, it must accurately portray your professionalism, skills and accomplishments. We will offer you guidance for each resume section in a four-step process.
1. Keep a brief opening statement.
Pitch yourself as the ideal candidate. Give a brief overview of what you can offer, what you hope to accomplish and why you are qualified for the position. This is a wonderful method to acquire the recruiting manager's trust before going over your qualifications and work experience.
A summary statement and a career objective are the two types of opening statements. Professionals that have been in the sector for a long time can use the summary statement to communicate their qualifications for the position. Entry-level applicants should use a career objective to communicate what they want to achieve and their talents.
If you want to achieve a great career objective, check the examples below:
Poor example:
"Dedicated and compassionate individual eager to fulfill the position of a pediatrician at Sun General Hospital. Hoping to gain more skills and treat children and young adults."
This example sounds vague and lacks information about the candidate's skills or expertise as a pediatrician.
Good example:
"Dedicated and compassionate pediatric fellow at Midland University, looking to fulfill the pediatric position at Sun General Hospital. Experienced in adolescent medicine and administering vaccinations. Great leadership and communication skills. Looking forward to expanding my area of expertise in pediatric medicine."
The three key points that make this career objective impressive are:
The candidate mentions their current position as a pediatric fellow that validates their application for the position.
The candidate includes a few skills relevant and essential for the pediatrician position.
This career objective also includes a brief statement about what the candidate hopes to achieve in the role.
Similarly, to develop a strong summary statement for your resume, follow these tips:
Pitch your eligibility with two to three skills to help you stand out as the ideal candidate.
Mention your professional experience and specific areas of expertise, such as recommending vaccinations.
To increase your credibility, include numbers in your accomplishments, such as the number of patients you have treated.
We have provided a summary statement for the pediatrician position:
"Dedicated pediatrician with over eight years of experience in medicine. Great focus on accurate diagnosis and attention to detail. Known for offering exceptional service and care to children and their parents. Eager to fulfill the pediatrician position at Sun General Hospital to ensure quality treatment."
2. Use skills to enhance your credibility.
Apart from work experience, a candidate's competence and skills to do a certain task will decide any job application. Hence, the skills section is an essential part of your resume. Keep a diverse skill set by including six to eight soft, hard and technical skills.
You'll find a section to expand your skills through duties and accomplishments if you've chosen a functional format. Let's look at how you can use a functional approach to promote yourself as a qualified candidate effectively:
Skills
Effective Communication
Communicated and provided treatment to more than 10 children a day.
Guided and educated parents in concerned areas such as vaccination, hygiene and nutrition.
Provided postpartum counseling for 12 new parents to help them achieve a healthy and better life.
Take a look at some of the essential soft, hard and technical skills for pediatricians.
Soft Skills refer to a person's traits, working mindset and manner. If you want to work as a pediatrician, you'll need the following soft skills:
Verbal and written communication
Team management
Attention to detail
Good listening
Organization
Ability to build trust
Emotional intelligence
Guidance
Ability to educate children and parents
Patience
Hard skills are capabilities or skills applicable to a specific career or role. Hard skills determine how successfully an individual can complete a task to achieve the most remarkable results. These are the few hard skills we recommend:
Pediatric examinations
Vaccine administration
Knowledge of adolescent development
Preventive health measures
Evaluation and diagnosis
Treatment protocols
PCMH principles
HIPAA standards
Counseling
ADHD treatment
Acquire the knowledge of digital tools and software to make your job easier. Hone your technical skills for your next job application as a pediatrician by combining soft and hard skills.
Practice management software such as iPatientCare
Manage patient records with Skyflow Healthcare
Proficient in cloud storage such as Google Drive, iCloud, and One Drive
Manage digital prescriptions with Healcon Practice
Medical scheduling tools such as Tiniva
To look for more such job-related skills, visit our Resume Builder.
3. Add your relevant work history
The work history section is perhaps the most important part of your resume. A well-written work history section will help employers determine whether you are qualified for the position.
The basic format includes your relevant job title, employer's name, location, and experience. List tasks and responsibilities in a bulleted format under each job title. Make a list of accomplishments backed up by numbers to set yourself apart from the competition.
Let's understand how to execute this section through a comparison:
Poor example:
Work History
Feb. 2018 — Current
Pediatrician | Sun General Hospital | Dallas, Texas
Assisted in births and postpartum counseling.
Diagnosed and prescribed proper medication to patients.
Administered vaccinations properly.
A work history section with inadequate details will fail to leave a mark on the recruiting managers.
Good example:
Work History
Feb. 2018 — Current
Pediatrician | Sun General Hospital | Dallas, Texas
Assisted in more than 400 births and postpartum counseling for new mothers.
Diagnosed and prescribed proper medication to patients to ensure healthy development.
Recommended and administered vaccinations to patients and educated parents and families.
This good example has more details about the kind of work done by the candidate. Incorporating numbers into the responsibilities increases the chances of being recruited.
Here are a few tips to keep in mind while you write your work history section:
Only include job titles relevant to the job description and requirements. Remember to make your employment history succinct and detailed while writing it.
Add achievements to activities, such as the number of vaccines administered. These accomplishments assist employers in gaining a better understanding of their professional abilities.
To demonstrate that you understand the requirements and have the skills to complete the position, try to use keywords from the job description.
4. Include your education, certifications and contact information.
Educations
Under the education section, include your academic details in reverse-chronological order. The name of your degree, course, institution and dates should all be included in each entry. If you wish to focus on a specific accomplishment, add a remark. While hiring managers are rarely concerned about grades, you may include them if you want to enhance your qualifications.
The usual requirement is a Ddoctoral degree in Bbiology, Mmedicine or Nnursing. Gain experience and training in a residency program before getting board certified. You have to earn a license to practice medicine.
Certifications, Licenses and Awards
If you have multiple certifications and awards in the pediatric field, you can include a section to showcase them.
These are some of the certificates we recommend to every pediatrician:
Earn this certification offered by the American Board of Pediatrics to gain recognition from employers and patients.
We recommend earning this certificate to work in different medical roles.
Provide more value to your academic qualifications with this certification offered by the American Board of Pediatrics.
Certified Clinical Research Professional (CCRP)
A pediatrician can acquire this certification to get internationally recognized.
A few more related certifications:
Pediatric Advanced Life Support (PALS)
Hematology-Oncology
Certification in Pediatrics
American Sign Language
ADHD, Dyslexia
Contact Information
Complete your resume with your name, location, contact number and a professional email address.
Free Downloadable Resume Templates for Pediatricians
To make your resume stand out in the job application, choose one of these powerful resume templates, download, format and customize to your needs.
Pediatrician FAQ
Updated: May 12, 2022
What are the top three skills of a pediatrician?
A pediatrician must have diverse skills and a thorough understanding of various developmental issues and treatments. Proper communication, diagnosis and evaluation, as well as treatment, are the top three skills we recommend adding to the pediatrician's resume.
How can a pediatrician stand out?
A pediatrician should have excellent communication skills and the skill to gain the trust of patients and their family members. Showing sympathy for the child's condition and understanding parents' nervousness goes a long way in establishing a great relationship with them which is important to put you in good standing with possible future patients.
What is a good objective statement for a pediatrician?
Consider the following statement for the pediatrician position — "Meticulous pediatrician with over nine years of experience in medicine. Excellent communication skills and the ability to develop a safe and healthy space for patients. Motivated to guide and educate patients about nutrition, vaccines and health."