Speech Language Pathologist Resume Examples for 2023 (Template and Guide)
Use This Template
Featured In:
Table of Contents
Here are more resources that can help you
Speech-language pathologists diagnose and treat people with communication disorders. If you want to work as a speech-language pathologist, you need a great resume. This is why we've put together a comprehensive guide on how to help you with the writing process.
Speech-Language Pathologist Resume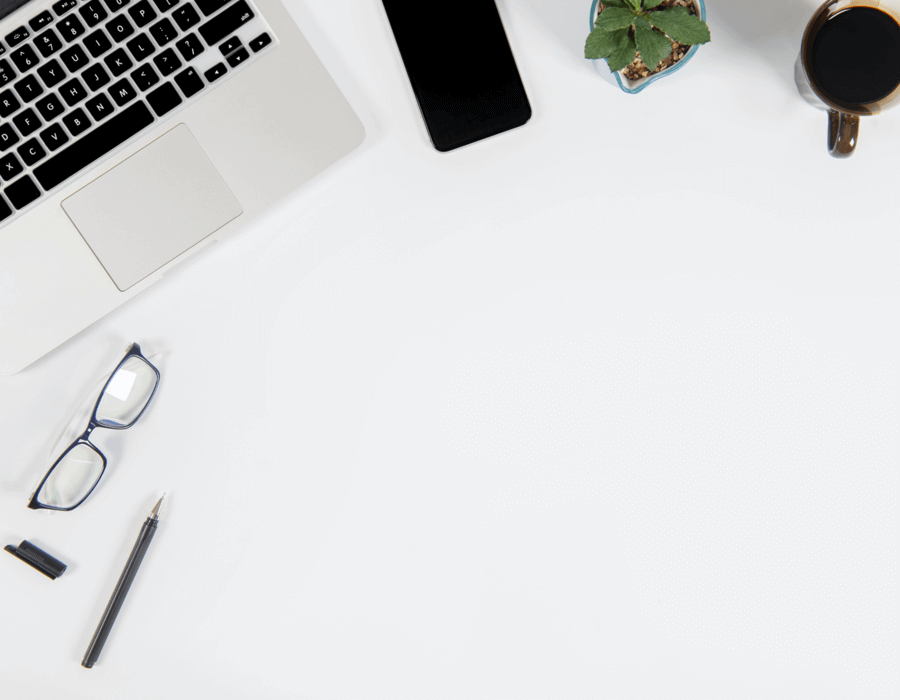 Speech-Language Pathologist Resume
Include the following sections in your resume to effectively convey all of your skills and experience:

Every resume begins with your name, address, phone number and email address.
An opening statement provides a brief glimpse into your experience, professional ambitions and skills.
A list of your relevant job titles supported by a few duties and tasks.
A dedicated skills section to list your soft, hard and technical skills.
An education section for listing your degrees or courses along with accomplishments.
Use custom sections to list your credentials, licenses and achievements.
Free Downloadable Resume Templates
Icons and Bullets

Performance
Prepare to Write Your Resume
While you may be a speech-language pathologist, writing an effective resume for yourself may be difficult without the proper preparation. You can achieve an interview-ready resume using our guide, which includes suggestions and resources.
Use a professional email address, an updated phone number, professional fonts and consistent spacing. Keep your resume brief and use suitable headings and sections to promote easy reading.
Ensure to include at least six to eight skills relevant to the position you're applying for in your skills section. Concentrate on job-specific abilities, as hiring managers want to know how well you can perform in the role and handle challenges effectively.
Make a list of all the important keywords and skills highlighted in the job description for your desired role. For speech-language pathologists, keywords such as "patient evaluation," "treatment plans," and "medical reports" may be helpful. When you include keywords related to a particular post, applicant tracking system (ATS) may quickly scan and choose your resume.
If you're unsure where to put each section, a resume format for your qualifications, experience and skills is an excellent place to start. If you don't have enough work experience, you can put your education section above your employment history.
Please look at some of our resume examples to find more helpful tips and suggestions to write a compelling resume.
Choose the Right Resume Format
When writing a resume, we recommend using a suitable resume format. You, like many others, may have wondered why resume formats are so important and we're here to explain that.
Using a resume format is similar to providing your resume content with a structure or frame to determine what should be highlighted or downplayed. There are three formats: chronological, functional and combination, each with its advantages and disadvantages.
The chronological format is ideal if you're looking for jobs within the same industry and have an extensive work history with more than 10 years of experience.
The functional format, often known as a skills-based format, focuses on skills and does not require an extensive job history. This approach is excellent for entry-level candidates and can also help minimize employment gaps by highlighting the applicant's skills.
The combination format is great for applicants with three or more years of experience as it showcases both experience and skills.
Visit our resume formats guide to learn which format would work best for you.
Chronological

Functional

Combination
How to Write Your Resume With Examples
Once the format is ready, you can start the writing process. For your convenience, we've compiled resume-writing suggestions for each section, along with valuable examples.
1. The opening statement is the key.
This is the section where you introduce yourself professionally to get the attention of the recruiting managers. You can choose between a summary statement or a career objective approach to begin your opening statement. If you have several years of experience as a speech-language pathologist, the summary statement will help you highlight your skills and knowledge in this profession. You'll need a career objective to communicate your abilities and aspirations if you're just starting out.
Consider the following scenario — you recently earned a degree in speech pathology and have no prior formal work experience. To impress the recruiters, you must craft your career objective statement to focus primarily on your skills.
Poor example:
"Compassionate individual looking for a speech-language pathologist position. Extremely skilled at communicating with people. Eager to learn and help people overcome difficulties."
The preceding statement contains no information regarding the candidate's qualifications or abilities. Despite having a great desire to work as a speech-language pathologist, this statement falls flat.
Good example:
"Compassionate speech pathology graduate with outstanding time management, good interpersonal skills and persistence. Experienced as a speech pathology assistant with a good grasp of American Sign Language. Eager to learn and gain experience in a clinical setting."
What did we add to the poor example to make it a powerful opening statement? Let's check.
Three skills that a prospective speech-language pathologist should have.
Demonstrating experience as a speech pathology assistant and relevant educational qualifications.
The candidate's aspirations in the concerned position.
Follow these tips for an impressive summary statement if you are a seasoned speech-language pathologist:
Begin your summary statement by stating how long you've been in the field.
Mention two to three skills and competence areas in a phrase or two, such as "developing treatment programs" or "patient evaluation."
Support your accomplishments with data to help hiring managers evaluate your working skills, such as the number of patients you see daily.
We've compiled all of these suggestions into a summary statement example:
"Licensed speech-language pathologist with more than four years of experience. Experienced in patient evaluation and treatment program development for over 600 patients at Seaview Hospital. Received and maintained a 93% positive feedback rate from patients. Motivated to bring quality treatment for all."
2. Compile relevant skills.
The skills section should contain six to eight job-relevant skills. In the work history section and opening statement, mention other important skills through tasks and achievements.
If you're creating a functional resume, the skills summary section will allow you to elaborate on three of your most relevant skills.
Take a look at the skills section of a functional resume:
Skills
Patient evaluation
Assisted in evaluating more than eight patients a day to understand and cope with speech disorders.
Collaborated with five schools to assist children with speech difficulties and educate their parents and families.
Worked with experienced SLPs to prepare treatment methodologies.
Including tasks, duties ands inferable metrics is a wonderful method to show your abilities.
There are other abilities that you can add to the skills area. Make sure you add plenty of soft, hard and technical skills to your resume.
A speech-language pathologist must have a wide range of soft skills to communicate with patients and maintain a safe working environment. You should have the following soft skills:
Communicating with patients
Ability to manage stress at work
Ability to work in a team
Work ethics
Problem-solving
Patience
Organization
Compassion
Building confidence and trust in patients
Empathy
Hard skills are abilities that allow you to handle job-specific tasks and duties. A few hard skills for SLPs are:
Patient care and management
Preparing goals for patients
Preparing medical reports
Treatment
Speech pathology diagnosis
Play audiometry
Educating patients and their families
EMR/EHR
Consulting with health care professionals
Maintaining patient files and records
Fluent in American Sign Language
Digital tools and software can ensure a smooth working environment. Speech-language pathologists should have the following technical skills:
Knowledge of Telehealth management platforms such as Esper.
Manage patient schedules with platforms such as Acuity Scheduling.
Track medical records with Skyflow.
Proficiency in Google workspace, i.e., Gmail, Google Docs, Sheets.
Manage all your medical work with Healcon Practice.
To find more job-specific skills for the speech-language pathologist position, visit our Resume Builder.
3. A compelling work history section.
A well-written job history section can help you get hired for the role of a speech-language pathologist. List your job titles in reverse-chronological order. Include your employment title, name and location of the company or workplace and dates for each entry. Use bullet points to list tasks, responsibilities and accomplishments under each entry.
Look at the two samples below to learn how to create a well-curated job history section.
Poor example:
Work History
Feb. 2018 — Current
Speech-Language Pathologist | Oceanview Medical Center | Miami, FL
Worked with patients to help them with speech disorders.
Assisted in preparing treatment plans.
Helped patients achieve goals.
Even if you are qualified, it is essential to include as much detail as possible in your work history section to impress employers.
Good example:
Work History
Feb. 2018 — Current
Speech-Language Pathologist | Oceanview Medical Center | Miami, FL
Worked with more than 10 patients per day to educate and help them cope with speech disorders.
Assisted in preparing treatment plans for over 170 patients.
Demonstrated nonverbal communication methods through sign language.
Giving value to your capabilities by including inferable metrics improves your chances of being hired even more.
Consider the following suggestions for a well-written employment history section:
When listing your employment titles, ensure to keep them in reverse- chronological order.
Add responsibilities, skills, and accomplishments to convince employers to consider you for your desired position.
Add numbers to your responsibilities and accomplishments to increase your value.
Fill in the data under each entry with action verbs and strong adjectives.
4. Add your education section, contact information and custom sections.
Education
List your degrees in reverse-chronological order, including your degree name, institution name and graduation dates. If you're unsure where it should go on your resume, there are two possibilities — Recent graduates or those with less experience can put their education section before the work history section; otherwise, it should go below the work history section.
A bachelor's degree is usually required to work as a speech-language pathologist. The most common fields of study for speech-language pathologists are communication disorders sciences, speech-language pathology or special education. We recommend you earn a master's degree as well. Also, to work as a speech-language pathologist, you need to earn a license. Similarly, we recommend acquiring experience through internships and training.
Certifications and licenses
Certifications are a great way to communicate your expertise and knowledge to your patients and employers. We've put up a list of certifications for speech-language pathologists that you should consider:
Clinical Competence in Speech-Language Pathology
This is a necessary certification if you want to start working as a speech-language pathologist.
Certification in Pediatric Anesthesiology (PA)
Through this certification, you acquire extensive knowledge of diagnosis, therapeutic procedures and critical care.
Lee Silverman Voice Treatment Certification
Acquire this certification to gain the knowledge of treating patients with neurological conditions.
Board Certified Behavior Analyst
Use this certification to showcase your ability to work with patients with autism through behavior-analytic therapies.
A few other related certifications and areas of expertise are:
PROMPTS for Restructuring Oral Muscular Phonetic Targets (PROMPT)
Picture Exchange Communication System (PECS)
American Board of Child Language and Language Disorders Certification
American Board of Swallowing and Swallowing Disorders Certification
American Speech-Language-Hearing Association Certification (ASHA) of Clinical Competence
Contact information
Complete your resume with your name, city and state, contact number, a professional email address and, as an option, you can add links to your website or social media accounts
Free Downloadable Resume Templates for Speech-Language Pathologists
Choose from these fantastic and timesaving resume templates for your next job application for a speech-language pathologist's position. Make your application impactful!
Medical FAQ
Updated: May 13, 2022
What are the top three skills of a speech-language pathologist?
Whether you've worked as a speech-language pathologist before or are new to the field, you'll need specialized skills to succeed. Evaluating patients, active communication and good analytical skills are the top three we recommend for a speech-language pathologist.
How can a speech-language pathologist stand out?
Speech-language pathologists have to take care of patients with speech disorders, which requires compassion and patience toward every individual. An accurate diagnosis, proper treatment plans and providing the right encouragement helps speech-language pathologists stand out. Using innovative and creative exercises to treat individuals and having a solid social media presence will help you create a space for yourself.
What is a good objective statement for a speech-language pathologist?
To express your qualifications and professional aspirations, be succinct and use two to three phrases. Consider the following statement for the speech-language pathologist position —
"Licensed speech-language pathologist with more than five years of experience in thorough diagnosis and treatment program development for over 800 patients at Maritime Hospital. Excited to continue a fruitful career in a new city and looking for opportunities to learn, grow and create new bonds."