Featured In:
Table of Contents
Here are more resources that can help you
A caregiver's job is very satisfying: 80% of caregivers vouch that they take pride in their duties as caregivers. Your resume needs to reflect patient care and attention to detail to apply to a caregiver position successfully. We designed this detailed resume guide, hand-picked caregiver-friendly resume templates and uploaded free examples for your convenience.
Caregiver Resume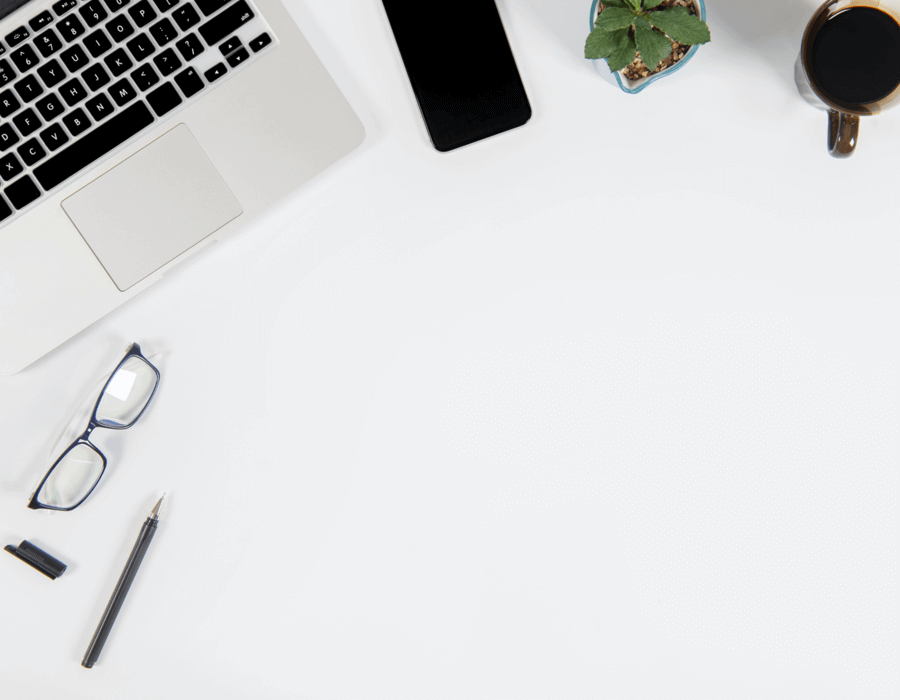 Caregiver Resume
An ideal caregiver resume sorts your personal info, experience and technical skills into different sections. However, candidates get puzzled by what should come under each section. To understand each section and its inclusions, we can refer to the caregiver resume example, which would help you format your resume easily.

Your caregiver resume should include the following sections or information:

Contact information section with your name, location, email address and phone number.
An impactful professional summary or a well-crafted objective statement can help you distinguish your capabilities and suitability over other candidates.
In reverse chronological order, describe your career history and details of your achievements or accomplishments.
A skills section that shares a variety of soft, hard and technical skills.
An educational section that lists your degrees and institutions.
An extra section for your certifications, licenses or awards.
Free Downloadable Resume Templates
Banner Day

Fades of Green
Prepare to Write Your Resume
Writing a stellar resume is not easy. Without correct guidelines, the whole process can be very taxing and messy. To make your resume writing process a straightforward and smooth experience, we have compiled a list of tips to write an impressive resume. Here are some ways in which you can turn your ordinary resume into an extraordinary one:
Study and understand your job description thoroughly and list your skills and qualities on the resume accordingly. Your job prospects will improve significantly if your skills align with what recruiters seek. An example is how you administer prescribed medications to your patients or clients.
Highlight numbers and data to add a wow factor to your resume. You can mention how many clients you assist or glowing reviews related to your bedside manner and conversational skills in a caregiver's resume. Backing these accomplishments with easy-to-understand numbers can help recruiters accurately gauge your skills.
Your resume may pass through an applicant tracking system (ATS), an online program that grades resumes based on their similarities to a job description. Reflect the same skills and phrasing as the job ad without sacrificing grammar to pass an ATS successfully. Double-check your document for grammatical and spelling errors.
Gather all your documents and certifications before sitting down to write your resume. Irrespective of your work experience, it is a good idea to have all your credentials to avoid missing out on any opportunities.
You can refer to our general resume examples and the free caregiver resume examples on this page to see how your fellow job seekers promote their skills and capabilities to hiring managers.
Choose the Right Resume Format
Resume formats can play an important role in displaying your strengths, accomplishments, eligibility and career objectives. Depending on your work history, you can pick your resume format based on these three main formats – chronological, functional and combination.
A chronological resume is suitable for candidates with a long and stable career as it helps to showcase their career trajectory and work history. We recommend this resume format if you have over 10 years of experience as a nurse, nursing aid, medical assistant or caregiver.
If you have little or no work experience, a functional resume will be your ideal option. This format helps to highlight your skills and minimizes attention on the lack of work experience. We recommend this format if you have some medical, nursing or administrative support experience or training. These careers focus on attention to detail, time management, personal interactions and first aid knowledge transferable to a caregiver role.
A combination resume format is suitable for candidates planning to apply for a promotion or those changing careers. This format helps you to balance work experience and skills. We recommend a combination resume if you have approximately three to seven years of experience or plenty of academic training in patient care.
Our resume formats guide can help you to compare each format and create a resume based on the format most suitable to you.
Chronological

Functional

Combination
How to Write Your Resume with Examples
We created a step-by-step guide to help you craft a compelling and impressive caregiver resume. We'll start with the customizable middle portions of your resume and wrap up with the contact info that always sits at the top of your document. You'll be ready in no time for the job market with these guidelines and examples.
1. Choose the right opening statement.
You can begin your resume with an opening statement that can either be a summary statement or a career objective. If you have several years of experience and want to share a relevant accomplishment related to the needs of an open job, opt for a summary statement that places the needs of the employer first.
However, if you're an entry-level professional, changing careers or reentering the workforce, we recommend the career objective. Although most hiring professionals consider it outdated, this introduction can focus on your transferable skills or accomplishments and how you aim to learn how to use them to advance your career and assist your potential employer.
To help you understand better, compare the following examples of a good and a poor career objective statement:
Poor example:
"Looking for a full-time position as a caregiver. I have heard a lot about your esteemed organization and would like to be a part of your team. Being associated with your organization will help me grow as an individual and advance in my career."
We consider this a poor objective because it only focuses on what the job seeker can gain from a job. It fails to mention how the candidate would benefit the organization or their work experience and skills.
Good example:
"Energetic caregiver, loved by clients of all ages. Punctual and reliable in understanding care specifications and completing multiple errands, as learned during internships. Excels in physically demanding jobs, trained to lift up to 40 lbs. safely."
This example helps the employer understand the various skills that the candidate has to offer. Such a career objective statement can also help the candidate to:
List relevant skills gained through experience and certifications.
Positively present the lack of formal experience while focusing on the willingness to provide quality work and adaptive nature.
You can use the following tips to enhance your career summary statement:
Mention measurable accomplishments that will allow employers to see your impact on the clients, like the number of clients you worked with.
List two or three relevant skills to align with the job description.
Share any job-relevant certifications to have an added advantage.
To write a stellar summary statement strategy, refer to this example:
"Experienced child-caregiver with three years of work experience. Extensively trained in home schooling programs. Offers opportunity for one-on-one education while providing at-home care. Proficient in creating age-appropriate curriculum and child development activities."
2. Categorize and list your skills.
Have a section in your resume to list your eight to 10 job-relevant skills. You could also mention more skills in your resume by adding them in other areas like professional summary and work experience.
Your skills are formatted in a simple bulleted list and sprinkled throughout your work history section in a chronological or combination resume. However, a functional resume features a stripped-down work history and opts for multiple customizable skills sections, including a detailed "Professional Skills" or "Relevant Skills."
Let us comprehend this in a better manner by considering the following example:
Professional Skills
Customer Service
Ensured a safe and healthy work environment by performing light housekeeping and organizing.
Assisted as a companion to seven bedridden and two nonspeaking clients to address their needs.
Encouraged and helped clients to do their own chores like bathing, brushing teeth, grooming and dressing.
This section allows you to list the details of your responsibilities and tasks performed while backing them up with numbers for legitimacy.
Ensure that you do not repeat your skills all over the resume. Each section provides you with the opportunity to mention different skills and capabilities. You can diversify your skills into three sections – soft, hard and technical skills.
Soft skills refer to your personality traits that can impact your relationships. Compelling caregiver resumes could include:
Excellent verbal and written communication
Attention to detail
Organization
Multitasking
Adaptability
Proactiveness
Self-motivated
Motivating others
Positivity
Warm personality
Compassion
You gain hard skills through education, courses or training knowledge. Some examples of hard skills for a caregiver could be:
Time management
Good interpersonal skills
Creating a safe environment
Health promotion
Pain management
Physical endurance
Adherence to health and safety standards
Maintaining team-based environment with health care team
Attention to safety
Record keeping
Technical skills are related to the knowledge of performing complicated tasks. These skills will help you increase your knowledge and advance in your career. Some technical skills that can be useful for a caregiver are:
General child and first aid
CPR
Valid driver's license
Current fitness certificate
Understanding unusual behaviors or incidents
ABA therapy
To find out more about these skills, you can refer to our Resume Builder. Using this resume writing tool, you can create your resume in no time.
3. Give an overview of your work history.
Your work history highlights the trajectory of your career progression to your employer. The work history should be organized in reverse-chronological order by first mentioning your most recent position and then working backward.
While listing your work experience, mention your job title, organization's name, location and employment duration. A combination or chronological resume will also include bulleted explanations of your duties and accomplishments.
Let's refer to and compare these poor and good caregiver examples:
Poor example:
Work History
June 2019 - Current
Caregiver | Home Instead Cincinnati | Cincinnati, OH
Cleaned house
Helped clients with activities
Maintained records
This is a poor example –– the simple list doesn't offer any information related to a client's needs or the types of records maintained. It also fails to focus on crucial tasks, as the first listed skill relates to housekeeping and not client care. Without any quantifiable expertise or achievements, this work experience seems generic and won't impress employers.
Good example:
Work History
June 2019 - Current
Caregiver | Home Instead Cincinnati | Cincinnati, OH
Maintain a clean and safe environment by performing regular housekeeping and following cleaning schedules.
Assist 13 individuals with daily living activities such as bathing, grooming, dressing and eating.
Maintain daily records of individual activities and document observations promptly.
Compared to the previous work experience, this one gives the employer an insight into the daily duties and responsibilities of the candidate.
To create an engaging work history section, follow these tips:
Instead of listing generic job duties, prepare your resume based on the job requirements. Share examples of feats and responsibilities to show your capability to the potential employer.
Mention positive feedback from previous employers or clients to create a measurable impact on your resume.
Use job-specific keywords from the job description to solidify your resume, as it will show that you have the required skills to take up this job role.
4. Conclude with your contact information, education and any custom sections.
Education
This section is advisable to list all your educational degrees and diplomas in reverse chronological order. List down the institution's name, location and graduation date.
For the role of a caregiver, you do not necessarily need to have any specific educational background. Nonetheless, a high school diploma or GED is a must. Any academic degree higher than that will only strengthen your case.
It is common for caregivers to have a current CPR and first aid certification. Certifications or coursework in nursing assistance and caregiver are also preferred.
Certifications, Licenses and Custom Sections
Under this section, you can mention if you have any other pieces of training or certifications that could be beneficial to your job position.
Some certifications that a caregiver could have are:
Advanced National Caregiver Certification Course (ANCC)
An intensive course that includes various topics like medical emergencies, physical and mental disabilities and ethical considerations.
This HHA licensing tool is similar to a caregiver certificate but it teaches you the fundamentals of caring for the elderly, medical care and aging patients.
Hospice Quality Certificate Program
In this course, a caregiver learns how to make the golden years of senior clients as comfortable as possible. It teaches you how to manage this emotional and challenging period.
You probably would be CPR certified; however, you can add more to your resume by undergoing additional training for emergencies.
Your contact information should be mentioned and must be devoid of unnecessary details. Include your full name, city and state in which you are based and a professional email address and phone number.
Free Downloadable Resume Templates for Caregivers
Download and use these free caregiver resume templates to customize and tailor your resume. These can be used with any word processor.
FAQ
Updated: September 23, 2022
What are the top three skills of a caregiver?
The main job responsibility is to assist the clients in their day-to-day activities. Nevertheless, the top three skills that every caregiver resume should advertise are:
Promote personal care and hygiene for the client and self.
Good communication skills between yourself and the client and client's family
Attentive and mindful to look out for changes in the client and report them if required.
How can a caregiver stand out?
To stand out as a caregiver, you need to create a safe and effective environment for the client. You can do this by being a pleasant and supportive companion to the client instead of simply doing your prescribed duties.
What is a good objective statement for a caregiver?
A good objective statement for a caregiver states the candidate's ideologies and how the client would benefit from the candidate's presence.
For instance, a caregiver's objective statement could say, "Passionate caregiver with more than three years of experience, focused on helping transform the lives of children. Highly motivated and experienced using assessment techniques to assess and develop personal growth plans for each client."