Featured In:
Table of Contents
Here are more resources that can help you
Your resume needs to highlight your medical knowledge and give equal attention to your compassion and empathy toward patients. We wrote this resume-writing guide and partnered it with practical nurse practitioner resume examples and free templates to help guide you through creating your own.
Nurse Practitioner Resume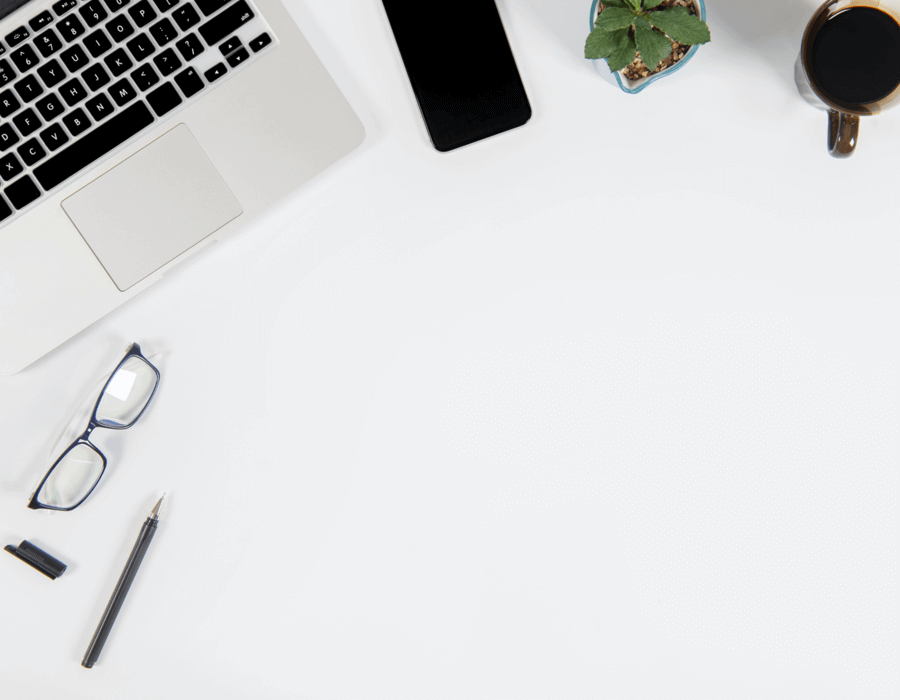 Nurse Practitioner Resume
Here's a detailed, well-written example of a nurse practitioner's resume.

Including the following in every resume can be helpful:

Your name, professional email address, phone number and location.
An introduction known as the summary statement that highlights your skills and work experience.
A work history section that lists your previous job titles in reverse chronological order.
Quantifiable achievements spread throughout the resume.
A dedicated skill section with a mix of soft, hard and technical skills.
A standard education section containing your degree details.
Additional nursing, medical and patient care certifications or other notable achievements listed out in a customized section.
Free Downloadable Resume Templates
Prepare to Write Your Resume
There's plenty of information to gather before writing your nurse practitioner resume. We researched job postings and paired them with our certified resume writing experience to craft this detailed writing guide. This information, coupled with free resume examples and nurse-friendly resume templates, will help you finalize your resume:
Carefully read and analyze each job posting for a nurse practitioner. These posts include the skills, responsibilities and crucial resume keywords that can help you impress hiring managers.
Once you identify those key terms, incorporate all matching skills in your resume. For example, a nurse practitioner's job description contains a high requirement of professional medical knowledge, from pediatric to pulmonary, and touches upon the soft skills required to be compassionate with patients.
Have a list of your top achievements at hand. Go through your employment history or search for other certifications obtained individually and pick out the best among them. Having something even remotely related to the job you are vying for will help you gain credibility.
Browse through resume examples of nurse practitioners online. They help you prepare more than any tip could and they also give you practical examples of resume formatting and sectioning.
Choose the Right Resume Format
Once you have a master list of skills and accomplishments, you'll need to choose a resume format. These three formats can elevate your professional strengths and downplay any potential red flags, such as a relatively new entry-level practitioner or a hospital experienced nurse practitioner looking to change careers. All the formats usually boil down to these three categories: chronological, functional and combination.
A chronological format serves an experienced individual with more than 10 years of experience by showcasing their work history in a detailed manner. Use this format if you have over 10 years of experience as a nurse, medical assistant or similar patient care career.
We recommend the functional format, also known as the skills-based resume, to entry-level candidates, career changers, recent returns to the job market or travel nurse practitioners with short-term work placements.
A combination format takes both approaches and blends them to create a detailed, informative resume. Use this resume format if you have more than three years of work experience, plenty of technical training and looking for your next role.
Check out our resume formatsguide to get more details about these formats.
Chronological

Functional

Combination
How to Write Your Resume with Examples
Now that you've decided on how the resume should look, it's time to fill in the content. What matters most on the page is the information you have and how you present it. With this guide, we will help you highlight your most important job aspects to land a job as a nurse practitioner successfully.
1. Have a concise and informative summary statement
You can either write a career objective approach or a summary statement to give hiring managers an idea of your abilities and a glimpse of your overall professional experience.
Use a career objective to showcase your aspirations for the job role. We don't recommend this strategy unless you're an entry-level candidate or are rejoining the workforce and want to discuss your aspirations for the role.
A summary statement focuses on what you as an employee can offer to the hiring firm. This opener is more recommended than a career objective approach, as it highlights your most reputable skills and experiences related to the job role.
Let's assume you selected the summary statement approach. Below is a poor example of an opening statement:
Poor example:
"I'm a nurse practitioner with many years of experience working in different hospitals. I'm compassionate with patients and have a good amount of medical knowledge to do my job."
This summary statement fails to say anything of substance to the reader and it doesn't mention the number of years of experience or indicate their job in previous employment.
Good example:
"Empathetic Nurse Practitioner with over 10 years of experience in the nursing field. Well-versed in administering effective treatment and prescribing required medication. Adept at analyzing patient history, test results and diagnosing accordingly. Also proficient in staff management and supervision."
In just four sentences, this summary statement effectively briefs the reader about the various tasks undertaken by this practitioner. They describe the essential aspects of the job role and cover as many job-relevant tasks as possible. Adding a quantifiable number to their experience in the field gives more assurance of their capabilities.
If you choose to go for the career objective approach, remember the following tips:
Make it a point to describe the job-relevant skills learned through any medium, whether a certification course or a part-time job.
Put in quantifiable achievements so the recruiters can better understand your experience level.
Pick out keywords from job postings and incorporate them into your opening statement.
Study this summary statement example and choose your strategy wisely:
"Sincere nursing student capable of assessing patient needs and collaborating with a health care team. Monitored and noted vital signs, cleaned and sanitized patient areas and assisted with personal hygiene tasks during a yearlong internship. Looking to develop more skills to operate telemetry and pulmonary devices."
2. Lay your skills throughout the resume
Resumes have a skill section with six to eight bullet points of sharp, informative keywords. For example, "Geriatrics Expertise" simply means the candidate can treat and care for older individuals. But, it's necessary to have your skills spread throughout the resume, and examples of your work experiences must indicate your knowledge of the skills required.
Functional resume formats use an expanded skill section that describes your top three skills in detail and with quantifiable achievements. This section, known as the summary of qualifications, replaces a detailed work history to focus on accomplishments related to nursing skills such as medical knowledge, patient care or administrative skills.
Below is an example of an entry in an expanded skills section:
Professional Skills
Nursing
Assisted over 50 patients with preparing meals, feeding and washing to prevent illness.
Provided age-appropriate medical solutions to manage physical discomfort and emotional distress.
Collected and recorded over 100 patients' vital signs and observed responses under medication.
Make sure to have a mix of soft, hard and technical skills in a resume wherever necessary. Below are a few examples from each of these categories:
The skills you require to comfort patients and communicate with doctors or other practitioners are soft skills. A few necessary soft skills to have as a nurse practitioner are as follows:
Written and verbal communication
Empathy
Conflict resolution
Organizational skills
Strong work ethic
Critical thinking
Open-mindedness
Adaptability
Creativity
Stamina
The skills you require to perform your job are called hard skills. These are job-specific skills you need to perform operational tasks. Some examples of hard skills to feature on your nurse practitioner resume include:
Patient diagnosis
Prescribing appropriate medication
Geriatrics expertise
Recording vital signs
Disease assessment
Medication scheduling
End-of-life care
Alternative solution knowledge
Measuring bodily fluids
Meal planning and preparation
Technical skills are skills required to operate the various devices and machines in hospitals and other health care facilities. Some of them are as follows:
Medical telemetry devices
Respiratory devices and machines
X-ray and MRI machines
Hospital management system software
Writing and organizational software, i.e., Microsoft Office 365 and Google Drive.
Get access to many job-related skills and resume writing tips using our Resume Builder. Use our resume templates to get pre-formatted and designed content to simplify the resume writing process.
3. Outline your professional work experience
A resume's work history section lists job roles you've worked under over the years. They're formatted in reverse-chronological order to highlight your latest, most accomplished job.
Each entry in this section has a standard set of details like the title and duration of the job and a few bullet points outlining your experiences.
These bullet points are an excellent way to showcase your skills and abilities for the job role. Below is a comparison of a poor work history entry with a good one:
Poor example:
Work History
November 2019 - Current
Nurse Practitioner | Sacred Heart Hospital | San Diego, CA
Comforted patients and took care of them.
Routine rounds to observe patient recovery.
Supported sick patients and dispensed medication.
This example gives a vague idea of their work in the hospital. It poorly describes their abilities and doesn't use quantifiable figures to validate their experience.
Good example:
Work History
November 2019 - Current
Nurse Practitioner | Sacred Heart Hospital | San Diego, CA
Perform physical exams and patient observations and create patient care plans.
Record over 200 patients' medical histories and symptoms.
Order, administer and analyze diagnostic tests.
Monitor and operate medical equipment and prescribe necessary treatments.
Compared to the above example, this work history entry for the same job role feels more informative of the candidate's experience.
To get more out of your work history entry, follow these tips:
Maneuver your work experience toward the job role you are seeking. Include more skills related to the job role you are vying for.
Include as many quantifiable achievements as possible. Describing the number of patients you've worked with or the number of surgeries you've assisted in gives a clearer idea of your capabilities.
Incorporate as many keywords as you can from the job posting. Recruiters use applicant tracking systems (ATS) to pick out candidates with relevant information on their resumes and their relevance comes from their job post descriptions.
4. Fill in your contact information and education section.
Your contact information contains the standard details recruiters require to get to you. These include your full name, phone number, professional email address and general location such as city and state.
Education
The education you require to be a nurse practitioner is more rigorous than a regular nurse's training program but isn't as thorough as a doctor's course.
We recommend that you showcase an associate or bachelor's degree in nursing. Your nurse practitioner resume may look stronger if you can add specialized medical training or certifications related to your future job role.
Your resume's education section must include all of this in a condensed form. The contents of this section should consist of:
Type of degree
Name of institution
Location of institution
Graduation date
Certifications, Licenses and Custom Sections
If you hold two or more specialized certifications or licenses related to nursing or medical practice, create a stand-alone section to showcase this knowledge. These specialized programs indicate your credibility and capabilities.
A few certifications recommended for a nurse practitioner are as follows:
Orthopedic Nurse Practitioner-Certified (ONP-C) Certification
This exam officially certifies you to be an orthopedic nurse practitioner and it requires you to possess at least three years of experience to attempt it.
Emergency Nurse Practitioner Certification (ENP-BC)
This certifies you to handle life-threatening situations and permits you to help in emergency and urgent care rooms.
Advanced Certified Hospice and Palliative Nurse (ACHPN®) Examination
This examination is for practitioners interested in treating patients with serious illnesses. Renewing this certificate is required every four years.
Advanced Oncology Certified Nurse Practitioner (AOCNP®) Certification
This certification is for practitioners interested in treating patients with cancer and going through all the stages of therapy with them.
Free Downloadable Resume Templates for Nurse Practitioners
Check out our downloadable resume templates, specially designed for nurse practitioners. Just replace the writing tips provided with your content using word processing software.
FAQ
Updated: September 23, 2022
What are the top three skills of a nurse practitioner?
Nurse practitioners can opt for many specializations in their careers and those specializations have their own skill sets to learn. Regardless, every nurse practitioner should know how to record a patient's vital signs, record a comprehensive patient history, and offer compassionate and empathetic care for patients.
How can a nurse practitioner stand out?
Having a good amount of work experience is the best way to stand out among the rest of the contenders. Having a senior nurse practitioner as a mentor will serve you very well, as you can take advice, get tips on the job and your professional network.
What is a good objective statement for a nurse practitioner?
A good objective statement clearly states your goals and aspirations as a nurse practitioner and conveys your skills and experiences, all concise and informative. An example of a good objective statement would be "Empathetic nurse practitioner with more than three years of experience in administering required medical treatments, adept at solving problems and figuring outpatient cases. Comfortable with new medical technology and software. Looking for an opportunity to gain more experience and learn better ways to treat patients."