Featured In:
Table of Contents
Here are more resources that can help you
Clinical pharmacists have a keen eye for administering and suggesting medicines to sustain an individual's health. You will need a resume that accurately displays your medication therapy skills and collaboration skills with other health care professionals. Let us be your professional guide and assist you in crafting a resume with our job-specific suggestions and resume examples.
Enrich your job application with our free and premium resume templates and job-specific resume examples, thoughtfully designed by career experts, to give you an edge in the competitive job market.
Clinical Pharmacist Resume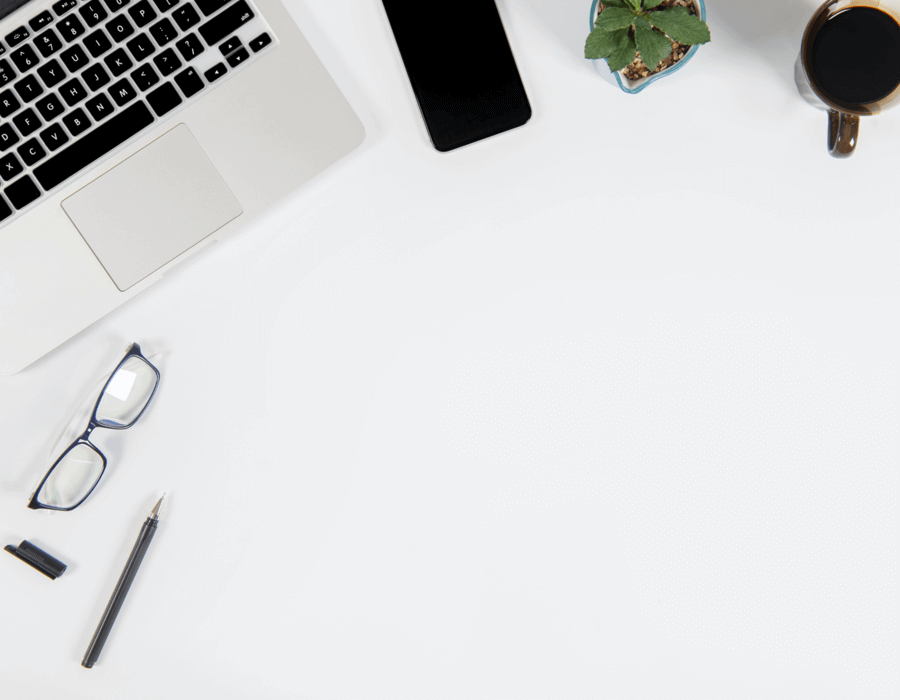 Clinical Pharmacist Resume
As illustrated in the example above, some common elements in a clinical pharmacist's resume are achievements, skills, education and licenses.

Always include the following sections in your resume:

Your contact information displayed on the header.
A summary statement or career objective to introduce yourself to the employer.
Work history listed in reverse-chronological order.
A skills section with soft, hard and technical skills.
Academic details that prove you're qualified for the job.
Additional custom sections for job-related certifications, licenses or awards.
Free Downloadable Resume Templates
Prepare to Write Your Resume
Writing a resume involves completing many steps and remembering many facts from your pharmaceutical career. A way to avoid getting overwhelmed is to prepare beforehand. The following tips will help you get organized and ready to begin:
Understand the job to which you are applying by determining if you match most of the role's required skills and qualifications, for example, overseeing medication preparation and employing drug therapy methods. If you check most of the requirements, you can confidently apply for this position.
Remember that you're making a resume to apply for a particular position, avoid using a generic document for multiple job applications. Pull keywords from the job ad and include them on your resume. These keywords can be required skills or pharma concepts like collaborative pharmaceutical care service (CPCS).
Gather the details from past employment, significant career accomplishments, hiring dates, degrees, diplomas, graduation year and reference information. Having this information beforehand will prevent interruptions in your writing process.
The recruiting manager may scan your resume using an applicant tracking system (ATS). To make your resume ATS compliant add skills and keywords from the job description, keep your grammar and spelling perfect, avoid hard-to-read fonts and complicated designs and eliminate generic terms like "hardworking" or "team player."
Study various resume examples to become familiar with specific accomplishments, skills and education for your desired clinical pharmacist role.
Choose the Right Resume Format
Resume formats highlight different sections of your resume to bring out the best of your professional abilities. Depending on your experience level, amount of skills and career stage, you can choose one of the three resume formats: chronological, functional and combination.
If you have an accomplished career of 10 years or more in the pharmaceutical industry, go for the chronological format, as it can help you emphasize your extensive work history.
If you have no prior or limited experience in a pharmacy, use the functional resume format. This format focuses on your skills, qualifications and education rather than your work history.
The combination format highlights your skills and career background; therefore, it is an excellent format for candidates switching careers or applying for promotions.
Our resume formats guide provides a detailed explanation of each format, its pros and cons and how to implement them.
Chronological

Functional

Combination
How to Write Your Resume With Examples
This step-by-step guide will teach you how to write each resume section with tips tailored to clinical pharmacists and practical examples to visualize each section.
1. Draft a strong opening statement.
Open your resume with an introduction and briefly explain why you're the ideal candidate for the role. You can approach this section with two strategies: the summary statement and the career objective.
We favor a summary statement for the clinical pharmacist's role since it summarizes your professional skills and expertise expressing how you benefit the potential employer.
The career objective statement, although outdated, proves beneficial in specific situations to stress your career aspirations, such as when returning to the workforce after time off, changing industries or applying to your first job.
This example will demonstrate the difference between a poorly written and a well-written objective statement for a clinical pharmacist:
Poor example:
"I am a recent pharmacy graduate looking for a clinical pharmacist position at Hope Memorial Hospital to learn and grow as a pharmacist."
Even though this objective statement reveals the candidate's career goal, it fails to provide information on their skills and qualifications.
Good example:
"Recent pharmacy graduate seeking opportunity to apply drug therapy knowledge to improve patients' health at Hope Memorial Hospital. Trained to provide patient counseling and care through a year of internship at local community pharmacy."
Unlike the former objective statement, this one captures the candidate's skill set, education and experience supporting the aspiring job.
In case you open with a summary statement, keep these tips in mind:
Highlight measurable professional contributions that help the employers assess how you will perform in the new role.
Add one or two skills from the job advertisement that accurately reflect your professional abilities.
Include role-relevant certifications (one or two) to enhance the value of your candidature.
Use this example of a summary statement for reference when writing yours:
"Caring clinical pharmacist offering 13 years of experience assisting physicians in patient treatment by providing effective drug therapy. Skilled at preparing compounds, calculating dosage and monitoring patient drug intake. Effectively treated over 100 cases of critical conditions including fibromyalgia, psoriasis and arthritis conditions."
2. Select and categorize your skills.
The skills section represents your numerous abilities as a clinical pharmacist. Your skills reflect your competence and ensure the employer of your performance as a clinical pharmacist.
The representation of your skills section varies with the resume format. You should organize skills in a simple, bulleted list in chronological and combination resumes. In a functional resume, this is how you would format the skills section:
Skills
Drug Therapy
Assessed patients' health status and determined which medications and doses were effective to treat their ailments.
Evaluated the effectiveness of 25 patients' medications and adjusted doses per health needs.
Collaborated with physicians and other pharmacists to develop drug therapies for patients with multiple illnesses.
Despite not associating these tasks with a specific job, this skills section demonstrates the candidate has the professional know-how to be a clinical pharmacist.
To show the range of your abilities, make sure to mention a balanced mix of soft, hard and technical skills attached to your profession. We have compiled a list of skills for a clinical pharmacist for easy access:
Soft skills are part of every profession, and they enable you to manage your interpersonal interactions and relationships at the workplace with your peers, patients and employer. The following soft skills are considered essential for a clinical pharmacist:
Active listening
Empathetic
Adaptable to clinical environment
Keeps calm under pressure
Verbal and written communication
Time management
Physical stamina for long work hours
Organization skills
Attention to detail
Hard skills are linked to your ability to execute a clinical pharmacist's duties, and you acquired them through training and education. They include:
Patient counseling
Recordkeeping
Dispensing medication
Extensive medicine knowledge
Processing transaction
Patient health assessment
Planning and suggesting medicines for patients
Infectious disease control
Pharmacotherapy
Critical care
Technical skills reflect your ability to incorporate tools and support to implement the clinical pharmacist's tasks. These include:
POI systems utility
Basic computer skills
Proficient in database management software
MS Office literacy for documentation
For more information on role-specific skills, seek the wisdom of our Resume Builder. This resume-writing too suggests job-specific content and skills for your resume.
3. Showcase your work history.
Show employers you have experience in your field by including a work history of your previous roles organized in reverse chronological order. For each role, you must include the job title, company name, location and dates of employment. For chronological and combination resumes, you need to add three to four bullet points that describe relevant accomplishments from each role.
These examples will show you the difference between a good work history entry and a poor work history entry:
Poor example:
Work History
January 2021 – Current
Clinical Pharmacist | University of Washington | Seattle, WA
Performed medication therapy.
Monitored drug availability.
Provided information on drugs to others.
Employers won't be able to differentiate you from other candidates if you only mention generic job duties in your work history.
Good example:
Work History
January 2021 – Current
Clinical Pharmacist | University of Washington | Seattle, WA
Perform comprehensive medication therapy to 16 patients to ensure safe care transitions.
Monitor and modify drug regimen to include the ordering and interpretation of laboratory testing.
Act as a drug information resource to providers, nursing staff and patients.
This work history is more detailed and shows employers what skills you possess, with whom you collaborate and how many patients you've impacted.
Ensure your work history is well-written with these tips:
List accomplishments and experiences that relate to the role's requirements. If the employer needs a clinical pharmacist with solid research skills, mention experiences you've had working in a university laboratory.
Use quantifiable metrics whenever possible. These numbers help employers understand your impact on previous jobs.
When listing industry-specific concepts and skills, make sure you use the right keywords.
4. List your qualifications and contact details
Education
A clinical pharmacist needs a Doctor in Pharmacy (Pharm. D.) degree and must pass the North American Pharmacist Licensure Exam (NAPLEX).
When listing your degrees, always include the official degree title, the university, location and graduation date.
Certifications, Licenses, and Custom Sections
You can create additional sections to showcase your certificates and licenses, which further enhance your qualifications for the role. Although you can include these under the education tag, you should list them under customized sections if you have more than two. We have added a few certifications beneficial for clinical pharmacists:
This certificate enables you to work directly with patients and health care professionals to provide optimum health care.
Nutrition Support Certification
This certification teaches you to monitor a patient's nutrition and provide recommendations.
Certified Critical Care Pharmacist
This certificate is beneficial in providing clinical expertise for critically or terminally ill patients.
Certified Geriatrics Pharmacist
This certification focuses on applying your skills to ensure pharmaceutical care for the elderly.
You can add to your qualifications by acquiring specialized degrees in the following fields:
Degree in Geriatric Medicine
Degree in Pediatric Pharmacy
Degree in Hospital Administration (for managerial positions)
Degree in Pharmacometrics
Contact information
Fill in your contact details in the resume's header section, and include your full name, phone number, email and city and state of residence.
Free Downloadable Resume Templates for Clinical Pharmacist
Use these downloadable clinical pharmacist templates to build your resume for free. The instructional text on these templates will guide you through the various resume sections to efficiently craft a resume for your clinical pharmacist role.
FAQ
Updated: September 06, 2022
How is a clinical pharmacist different from a pharmacist?
Clinical pharmacists utilize the knowledge of medicine to optimize patients' health by identifying and suggesting drugs to promote healthy living. Pharmacists primarily work in community and retail pharmacies, whereas clinical pharmacists work with health care professionals or physicians in diverse settings such as hospitals, clinics, doctor's offices and nursing homes.
How can a clinical pharmacist stand out?
Your work history, skill set and qualifications dictate how you stand out from the applicant pool. You can utilize your work history to reveal the different clinical environments you have been a part of and the skills you picked up on the way. For instance, working in a hospital and community pharmacy exposes you to the different magnitude of the clinical load and other cases. Similarly, ramp up your chances by adding relevant certifications and affirming your skillset as a clinical pharmacist.
What are the top three skills of a clinical pharmacist?
The top skills of clinical pharmacists may change with the clinical environment, experience and their job's nature. However, the following three skills are essential for any clinical pharmacist:
Pharmacotherapy skills
Patient counseling and critical care
Extensive knowledge of drugs