Featured In:
Table of Contents
Here are more resources that can help you
As a hospital pharmacist, your responsibilities will range from checking prescriptions, assisting patients with their medicine and treatment, and keeping track of the inventory. Such a range of skills and duties require an appropriate resume to present yourself as the ideal candidate for the position — that's where we come in to help you with our resume-writing guide for hospital pharmacists.
Enrich your job application with our free and premium resume templates and job-specific resume examples, thoughtfully designed by career experts, to give you an edge in the competitive job market.
Hospital Pharmacist Resume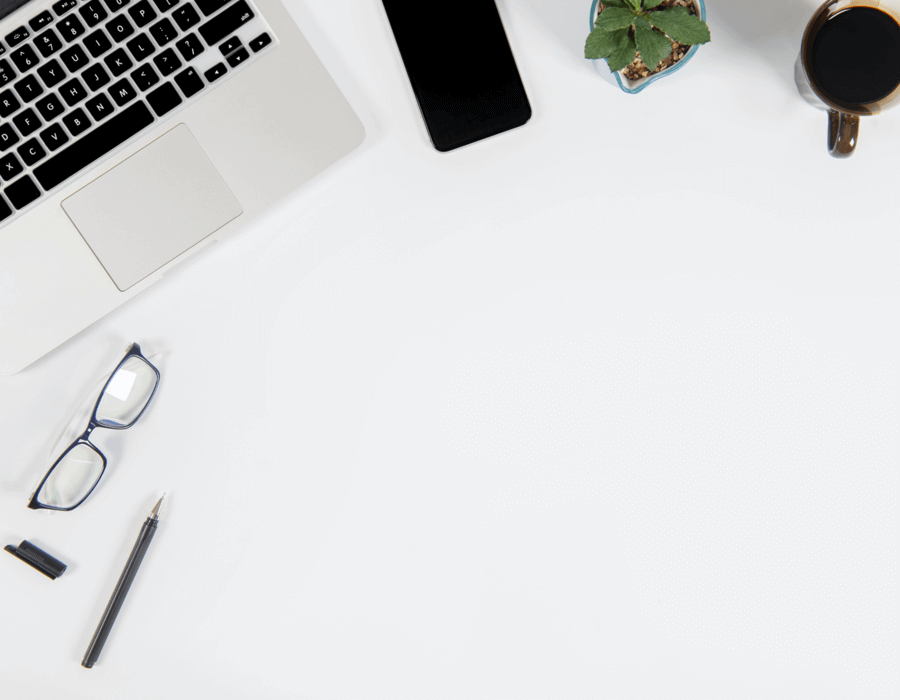 Hospital Pharmacist Resume
Consider this resume example above for the hospital pharmacist position. Let us analyze the resume sections briefly.

The topmost section on the resume is for your name, contact number, email address and location.
The second section is for a professional summary to provide an impactful introduction about yourself.
The work history section will include professional experience in your desired role or similar positions.
A skills section to add your soft, hard and technical skills.
All your relevant academic details will go under the education section.
Add custom sections for your additional but relevant certifications, licenses, awards and both.
Free Downloadable Resume Templates
Personal Brand

Packed Classic
Prepare to Write Your Resume
We have compiled a few essential preparatory tips and information to help make the resume-writing process easier for you.
Carefully read the job description and analyze if you meet the required skills and qualifications. The more you match the role requirements, the better the chances of getting hired. For example, almost all hospital pharmacists will need you to have drug inventory management and record maintenance skills.
Gather crucial details to accurately build your sections, such as employment and graduation dates, official job titles, degrees, certifications, statistics from performance reviews, awards, etc. It helps to have this information on hand so you don't have to run back and forth searching for them while writing your resume.
Be mindful of applicant tracking systems (ATS), which recruiters use to weed out resumes that don't meet the job requirements. To bypass the ATS, include relevant keywords from the job ad, avoid eccentric fonts and complicated designs, and eliminate ambiguous or filler words like "team player" or "hard worker."
Browse resume examples for your desired role to see hypothetical cases of other hospital pharmacists. Studying these will help you select impactful accomplishments from your career, high-demand skills and the correct jargon to convey the utmost professionalism.
Choose the Right Resume Format
Now that you've gathered most of your resume's details, it's time to choose a resume format that will organize your sections in the best way possible. The appropriate format for your experience level, amount of skills and career stage will help you highlight your strengths and downplay your weaknesses.
There are three resume formats: chronological, functional and combination.
The most traditional and typical of the three is the chronological format, which helps you focus on your extensive work history and is ideal for hospital pharmacists with over 10 years of industry experience.
The functional format focuses on skills over work experience and benefits candidates with employment gaps or little to no relevant work experience.
The combination format is your answer if you want to focus equally on your work history and skills. This dual focus is helpful to career changers or those applying for promotion since it gives a complete picture of all your strengths.
Our resume formats guide can help you determine the pros and cons of the resume formats to choose the best one for you.
Chronological

Functional

Combination
How to Write Your Resume With Examples
Now we will discuss how you can present your expertise, experience and achievements to impact employers positively. We have provided detailed steps to build your resume sections, tips tailored for the hospital pharmacist role and practical examples.
1. Curate a well-written summary statement or career objective.
The purpose of the professional summary on your resume is not just to introduce yourself but also to grab the attention of employers. A well-written professional summary can increase your chances of being hired. You can choose between two strategies: the summary statement to showcase the experience that makes you the perfect fit for a particular role and what you can offer, and the career objective to focus on your skills and career goals — an ideal strategy for entry-level candidates.
Your career objective should be summarized in two to three sentences, as employers will only spend a few seconds on your resume. Let us see how we can curate an impressive career objective for the hospital pharmacist position through a poor and a good example.
Poor example:
"Caring and knowledgeable individual, looking for the hospital pharmacist position at Hope Hospital. Eager to gain experience and hone my skills in this position."
This poor example fails to answer the essential question: how is the candidate ideal for the position? Employers will find this career objective relatively unimpressive as it does not have enough details.
Good example:
"Caring and knowledgeable Doctor of Pharmacy graduate, looking for the hospital pharmacist position at Hope Hospital. Skillful in checking prescriptions, verifying orders and evaluating medications with great knowledge of medicine and drug usage. Eager to hone my skills and serve the community."
Unlike the poor example, the good example answers the question mentioned above in these ways:
The candidate mentions their academic qualifications.
They cite a few skills that are crucial in the profession.
The summary is brief and communicates their aim to be a hospital pharmacist.
If you wish to use the summary statement strategy instead, these points can help you write an effective one:
Ensure to customize your summary statement for the desired position and keep it brief.
Include keywords from the job description to grab the attention of the hiring managers.
Mention two to three job-relevant skills, duties, responsibilities and accomplishments — even better if you can make at least one of these quantifiable.
The following is a summary statement example for the hospital pharmacist position:
"Caring and motivated hospital pharmacist with 11 years of experience and profound expertise in inventory management, providing advice on medication and supervising pharmacy assistants. Excellent communication and affinity with 100+ patients and medical personnel. Eager to resolve challenges at work and continue my service."
2. Organize your skills properly.
The skills section on your resume will help you list your essential skills and expertise for your desired role. The skills section will include your top six to eight skills, but you can distribute more skills in the professional summary and work history sections.
The chronological and combination resumes showcase skills in bullet points. However, the functional resume focuses on an elaborate skills section paired with respective accomplishments. In the functional's expanded skills section, you will showcase three core skills and describe them with three to four bullet points detailing achievements that relate to the skills.
If you have chosen a functional resume for your next job application, take a look at the example below:
Skills
Patient Service
Evaluated and prepared medications for 60+ patients daily based on physicians' orders while keeping in mind their medication history.
Maintained regular interactions with patients, their family members and doctors.
Kept track of patient complaints and resolved them with the pharmacy team.
The above example allows employers to know how skilled the candidate is in patient service based on the description provided.
Hospital pharmacists need a wide range of skills for the job. To ensure a balance, distribute your soft, hard and technical skills in your resume.
Soft skills are your natural abilities and are essential for regularly handling and looking after patients. A few soft skills that we recommend are:
Verbal and written communication
Teamwork
Patience
Great listening skills
Multitasking
Work under pressure
Stress management
Analytical skills
Mentorship skills
Attention to detail
Hard skills are job-related skills essential for completing tasks. As a hospital pharmacist, consider the following hard skills:
Inventory management
Knowledge of medical procedures
Customer service
Patient care
Pharmacy services
Drug therapy
Record maintenance
Patient registration
Medication order
Verifying physician orders
Technical skills refer to the knowledge and understanding of digital tools to help manage work better. A few technical skills we recommend to hospital pharmacists are:
Tracking patient medication with software such as Omnicell.
Proficiency in inventory management software, such as PharmaTrader.
Knowledge of medication dispensing tools like Datascan Pharmacy.
Understanding of automatic pharmacy compounding systems, like Pharmoduct.
Understanding of Microsoft Office, such as Word, Excel and Outlook.
If you wish to look for more job-specific skills, our Resume Builder can help you by providing suggested skills and preloaded content to help you complete your resume in no time!
3. Create a relevant work history section.
Hiring managers want to know you've had relevant work experience in the role, so ensure that this section lists all your previous jobs in your pharmaceutical career. Include your job titles in reverse-chronological order and include the following per role: job title, company name, location and dates of employment.
On chronological and combination resumes, each job title entry will be followed by a list of three to four bullet points where you share your top accomplishments in the role.
We have provided a poor and a good example of a work history entry to help you understand how best to fill this part:
Poor example:
Work History
February 2012 - Current
Hospital Pharmacist | Glendale General Hospital | Miami, FL
Managed pharmacy logistics and services.
Maintained inventory budget.
Looked after medication, dosage, side effects and safety.
The above example is unimpressive because the duties are vague and general.
Good example:
Work History
February 2012 - Current
Hospital Pharmacist | Glendale General Hospital | Miami, FL
Worked over nine hours per shift and managed pharmacy logistics and services.
Maintained a 30-40% decrease in medication spending thanks to thorough inventory monitoring and management.
Looked after medication, dosage and drug safety as per physicians' orders for patients to ensure proper treatment.
Employers can accurately understand the candidate's abilities with this detailed work history and the quantifiable metrics in it.
Here are a few tips to achieve an impactful work history section:
Instead of listing generic day-to-day tasks, focus on noteworthy accomplishments that set you apart from other applicants.
Add numbers to show the volume of work managed or the cost reduction percentage you achieved in your previous role.
Ensure to keep each entry brief and comprehensive. Begin with strong action verbs and use an active voice.
4. Add your education, contact information and custom sections.
Education
The education section on your resume will contain your academic details in reverse-chronological order. You will mention the full degree name, the college you attended, its location and your graduation date.
Candidates aspiring to be a hospital pharmacist need to complete a bachelor's in biology or medicinal chemistry, followed by taking the Pharmacy College Admission Test (PCAT) to get a doctoral degree in pharmacy.
Candidates must attend internships, residency programs and licensure exams to fulfill the state requirements for the position.
Certifications, licenses and other sections
Once you've included your five main resume sections, you can customize your resume with additional sections. If you have two or more certifications, licenses, awards or volunteer work experiences, you can create a separate section to showcase these achievements.
A great way for pharmacists to continue their education is by getting certified. Here are a couple of certifications ideal for a hospital pharmacist:
This certification is directed toward pharmacists who want to learn about care and medications for ambulatory patients.
Nutrition Support Certification
Advance in your career as a hospital pharmacist by earning this certification and working closely with the nutrition support team.
Earn this certification and be eligible to educate about the science of pain, pain assessment and treatment options.
The critical care certification will help you specialize in patient care in acute medical conditions, working closely with an interprofessional team.
A few more related certifications for hospital pharmacists are:
Certified diabetes educator
Asthma certification
Certified specialty pharmacist
Medical assistant
Certified geriatric pharmacist
Contact information
Complete your resume with your full name, city and state of residence, phone number and email address. Keep it brief and professional and place it on the header of your document.
Free Downloadable Resume Templates for Hospital Pharmacists
If you're looking for free resume templates, these are the best options you can find for your hospital pharmacist's role. Download them on your preferred word processor and use the instructional text to write your content. Print or send your resume and get ready to ace those job interviews.
FAQ
Updated: September 06, 2022
What are the top three skills of a hospital pharmacist?
As a hospital pharmacist, you will need a diverse range of skills throughout your career, each required to fulfill essential duties and tasks. The top three skills that we recommend every hospital pharmacist have are:
Excellent communication skills with patients and medical professionals
In-depth knowledge of medicines
Pharmacy management skills
How can a hospital pharmacist stand out?
A hospital pharmacist can stand out with strong academic preparation. Taking on continuing education in different areas such as nutrition, elderly care or even business management can help you differentiate yourself from other candidates. You will attract employers with your versatility because they'll know you can thrive in multiple scenarios. It may also help if you know your way around cutting-edge technology for automation in the pharmacy.
What is a good objective statement for a hospital pharmacist?
If you are looking for the hospital pharmacist position, your objective statement should convey what you can contribute in that role and what you hope to achieve. If you are interested in working at a hospital, focus on your skills, qualifications and achievements. For example, you can make a statement like, "Recently licensed pharmacist, looking for the hospital pharmacist position at Lifecare Hospital. Experienced in inventory management, pharmacy services and medical orders. Passionate and motivated professional certified in ambulatory care." pharmacist, looking for the hospital pharmacist position at Lifecare Hospital. Experienced in inventory management, pharmacy services and medical orders. Passionate and motivated professional certified in ambulatory care."