Featured In:
Table of Contents
Here are more resources that can help you
A pharmacist dispenses medications, performs quality testing, formulates dosage forms, stores drugs and is involved in drug safety studies. Their role is crucial for our collective well-being; hence you need a resume that will speak of your intricate responsibilities. We have compiled some guidelines and examples to assist you in creating an outstanding pharmacist resume.
Pharmacist Resume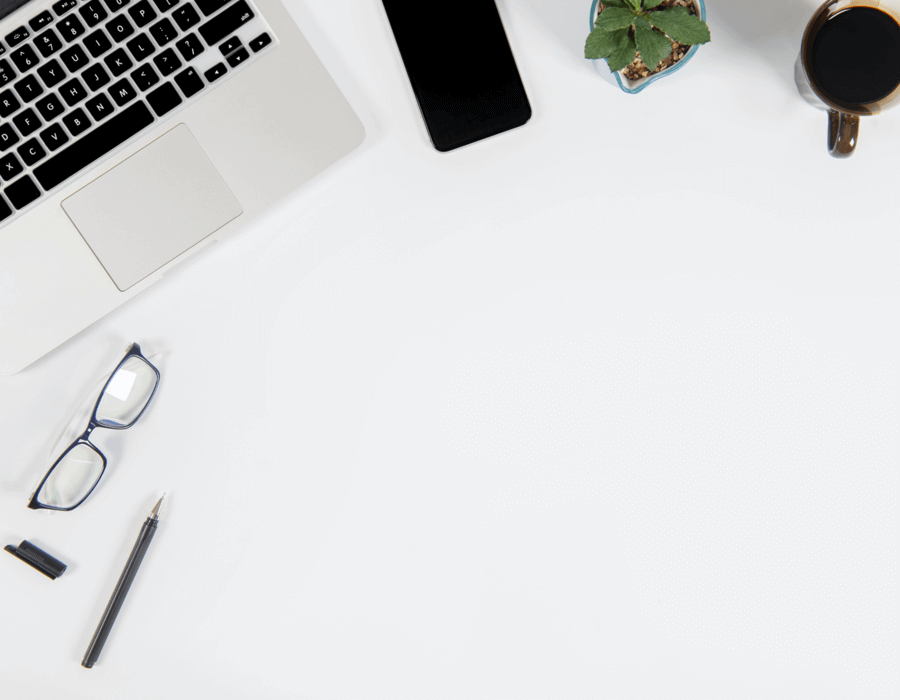 Pharmacist Resume
An effective resume must contain certain essential sections to leave a lasting impression on recruiters, such as:

Contact information including your name, email address, contact number and location.
A convincing opening statement for your resume in the form of a career objective or summary statement.
A work history section listing all the positions you've held in the past.
A section with job-relevant soft, hard and technical skills.
A dedicated section to your education to describe your academic qualifications.
Additional custom sections for certifications, licenses, extracurricular activities, projects, languages and hobbies.
Free Downloadable Resume Templates
Prepare to Write Your Resume
Making preparations ahead of time will only speed up your resume writing process, as you'll have all the necessary details at your fingertips. We've rounded up some suggestions and tricks you should remember when writing your resume.
Take the time to read the job description carefully. Analyze your qualifications and determine if you meet the requirements. Check the job posting for keywords that relate to your role, such as drug inventory management or remote order processing. If you meet the right criteria with the right skills, you will land a job.
Collect all the details from your past jobs, studies, certifications, etc. You'll want to find the exact dates, the official titles of your degrees and certificates, numeric data and notable achievements from your performance reviews and any other information you can find to support your career claims and write an accurate resume.
Keep applicant tracking systems (ATS) in mind when writing your resume. Recruiters use ATS to weed out unqualified candidates. If you want to score highly on the ATS, format your resume as professionally as possible, avoid eccentric fonts, eliminate ambiguous terms like "team player" and replace them with the right keywords drawn from the job ad.
Browse resume examples for your desired role to see real-life scenarios of pharmacist applicants. These examples will show you what accomplishments you should be highlighting and the proper jargon and use of keywords.
Choose the Right Resume Format
There is no denying the significance of choosing the right resume formats since these can dramatically impact how you display your strengths and minimize your weaknesses.
Choose between chronological, functional or combination formats depending on your experience, skills and professional level.
A chronological format is the most popular format and is ideal for pharmacists with a rich and extensive career history since it highlights accomplishments within the work history.
A functional format emphasizes the skills section, making it ideal for recent pharmacy graduates with little to no formal experience or candidates looking to rejoin the workforce.
The combination format combines the best elements of the functional and chronological resumes emphasizing both skills and experience. This resume is suitable for applicants changing careers in pharmacy or applying for a promotion as a lead pharmacist.
Learn when and how to use each resume format in our resume formats guide.
Chronological

Functional

Combination
How to Write Your Resume With Examples
By following this step-by-step guide, you will know how to write each section of your resume correctly. Pay close attention to our pharmacist-specific writing tips and examples to make sure you're writing the best possible version of your resume.
1. Work on your opening statement.
The opening statement of your resume should be strong enough to compel the recruiter to read your entire resume. Depending on whether you are a professional with experience or an entry-level candidate, either use a career objective or a summary statement. As a pharmacist, we suggest using a summary statement, as it could focus on presenting as many job-relevant skills and qualifications as possible. If you are an entry-level professional, freelancer or switching jobs, you should include a career objective on your resume as it reveals your skills and what you intend to accomplish.
Let's say you're a pharmacist straight out of school and you just passed your state license and need to write a compelling career objective. Check out the following examples and compare:
Poor example:
"I am a dedicated pharmacist with excellent drug therapy skills seeking a new challenge where I can further my career. I have a good technical background to be an asset to any organization."
An objective such as this gives the reader no insight into the candidate's skill set or experience. Rather than stating what they can bring to the job, the applicant emphasizes what they expect from it. It does not attempt to conceal the lack of relevant work experience and skills.
Good example:
"Experienced and compassionate Pharm.D. graduate equipped with training in dosage administration, inventory management and chemical compounding. Experience in retail work with skills in customer service, staff management and processing payments. Interested in a full-time position to utilize my extensive technical background and customer expertise to help the pharmacy grow."
In contrast, this example emphasizes the applicant's experience and skills relevant to the field. The example also includes a description of what the applicant intends to contribute to the position.
If you're opting for a summary statement, keep these pointers in mind:
Provide numbers - Mention the number of years you have worked, how many staff members you have led and any other number that can show your potential and suitability for the position.
Include a couple of job-relevant skills that prove you possess the essential knowledge to succeed as a pharmacist.
Include them if you've been awarded any certifications or awards that show your skills.
Refer to this example to learn how you can frame an impressive summary statement:
"Multiskilled pharmacist with over 14 years experience monitoring drug supplies, storing drugs, administering drugs and guiding patients. Experienced in inventory management, scheduling appointments and reviewing physicians' prescriptions. Effective communicator and patient interaction specialist. Excellent command of Microsoft Office applications."
2. Select and categorize your skills.
A skills section in your resume is invaluable to demonstrate you possess ample knowledge in pharmacy. Devote a section on your resume to list six to eight professional skills. Your skills section consists of a simple, bulleted list in chronological and combination resumes.
In functional resumes, you need to highlight three core skills and describe each one with examples of accomplishments. It looks similar to a work history section but instead of mentioning tasks and achievements per job, you do so according to the skill they exemplify.
The following illustration will help you better understand:
Skills
Inventory Management
Created a unique system for storing and delivering 50+ high-risk medicines to 35 regular patients, thereby significantly reducing the risk of spoilage and loss.
Implemented the first-in, first-out (FIFO) method to ensure that we sell medicines about to expire first.
Developed a system that prevents drug shortages so that patients and customers receive uninterrupted service.
As you can see, this candidate chose to highlight their inventory management skills and included three different professional achievements to substantiate their claims.
To incorporate even more skills in your resume, you can also add a few skills in the descriptions of your work history and your professional summary. However, you shouldn't repeat skills and to avoid this, it helps to have a balanced mix of the three types. When you list your skills, it should be a combination of soft, hard and technical skills.
Soft skills are the interpersonal skills that determine how you behave with your colleagues and patients. Some soft skills a pharmacist can possess are:
Excellent written and verbal communication
Time management
Ability to work in deadline-driven environments
Accuracy
Strong work ethics
Detail-oriented
Conflict resolution
Multitasking skills
Teamwork
Leadership skills
Hard skills are job-specific technical abilities you acquire through training and experience in a particular field. Some hard skills a pharmacist can possess are:
Pharmacy budgeting
Drug therapy
Schedule management
Inventory management
Organizing supplies
Recordkeeping
Medication dispensing and immunizing
Prescription reviewing
Analytical skills
Knowledge of medical procedures
Technical skills are an individual's ability to use digital tools and procedures to meet a specific goal. Some technical skills a pharmacist can possess are:
Proficiency in Microsoft Office applications, including Word, PowerPoint and Excel.
Comprehension of the latest developments in medicine, including names of drugs, brands and procedures.
Ability to maintain pharmacy equipment.
Knowledge of medicine dispensing software, i.e., PrimeRx, Cerner Retail Pharmacy.
You can find more pharmacist skills when you use our Resume Builder. Our resume-builder tool facilitates the writing process by providing you with personalized pre-written suggestions for all your sections, writing tips and professionally designed resume templates.
3. List your past employment experiences.
Your work history is your chance to show employers you have experience in similar workplaces and are accustomed to dealing with general pharmacist duties. You should list your work experience in reverse-chronological order, with the most recent role or current position at the top.
For each job entry, include the job title, organization name, location and dates of employment. If making a chronological or combination resume, add three or four bullet points describing your accomplishments and tasks in each job.
Let's compare the poor and good examples to understand better:
Poor example:
Work History
March 2017 - Current
Pharmacist | ABBC Clinic| Santa Barbara, CA
Stocked supplies
Gave medicines to patients
Checked prescriptions
These job descriptions describe duties and skills without clarity and vaguely, and make it hard for the employer to assess a candidate's abilities.
Good example:
Work History
March 2017 - Current
Pharmacist | ABBC Clinic| Santa Barbara, CA
Manage the hospital's inventory every week. Stored high-risk medicines systematically to prevent spoilage.
Dispense medications to 200+ patients, politely explaining the dosage and harms associated with overdosing.
Review 80+ physicians' prescriptions to check their legality.
An example illustrates the candidate's abilities and details their accomplishments. The addition of numbers also provides more credibility to the candidate's case.
Follow these tips to make your work history section more impactful:
Illustrate your impact by adding numbers that reflect your accomplishments. For example, describe how many prescriptions you reviewed or how many patients you have handled.
Mention in what ways specific skills assisted you in fulfilling your responsibilities.
Pack these descriptions with the right keywords. Use the same concepts and jargon from the job ad since recruiters and ATS will be searching specifically for those.
4. Add your educational details, contact information and custom sections.
Education
When listing your academic qualifications, including the official name of the degree, the date you graduated, the institution's name and the location.
For the role of a pharmacist, you need a Doctor of Pharmacy degree and pass your state's licensing exam.
Custom Sections: Licenses, Training and Certifications
You can create custom sections to add other information you couldn't fit on your main resume sections. For example, the following are examples of pharmacy-related certifications you could pursue and eventually add to a custom "Certifications" section.
Pharmacotherapy Certification (BCPS)
This exam will certify that besides providing direct patient care, you can provide drug information to other health care professionals as a pharmacotherapy pharmacist.
Pharmaceutics Graduate Program
The course covers the basics of drug absorption, disposition and delivery to optimize drug efficacy and minimize drug toxicity, to name a few.
A passing score on this exam can verify that a candidate can review, analyze and frequently reassess various clinical and technological data to make rational decisions about patients in critical conditions.
Immunization Administration By Pharmacy Technicians
The two-part program allows candidates to gain additional skills training to administer immunizations.
Knowledge of Microsoft Office Suite products, such as Word, PowerPoint, Excel, Outlook and Access, is valuable. A candidate will gain the ability to manage excel sheets, create presentations and more through this course.
As your career progresses, you might consider taking these courses to enhance your knowledge:
Compounded Sterile Preparations Certificate For Pharmacists
Clinical Skills International
Anticoagulation Certificate
Sterile Product Preparation Institutional Training Certificate
Pain Management Certificate
Contact Information
Include only your full name, city, state of residence, telephone number and professional email address in your contact information.
Free Downloadable Resume Templates for Pharmacists
Here are some free pharmacy resume templates you can download. These easy-to-use templates can be customized using any word processor. You can replace the sample information with your own and format it accordingly.
FAQ
Updated: September 08, 2022
What are the top three skills of a pharmacist?
A pharmacist must possess several skills to perform their daily tasks. Nevertheless, three skills every pharmacist must have are:
Excellent communication skills
Ability to accurately process prescriptions
Multitasking
How can a pharmacist stand out?
Pharmacy is an ever-evolving field. If you can embrace the change and show your commitment to learning and adapting to innovations, you can stay ahead of the curve. You need to create better methods to provide service rather than just dispensing medications. Going the telehealth or telepharmacy ways is one way of beating the crowd and staying ahead.
What is a good opening statement for a pharmacist?
If you are an experienced pharmacist, a summary statement will showcase your skills, experience, abilities, accomplishments and what you can offer.
Refer to the below example:
"Experienced pharmacist with more than 11 years experience. Efficient in treating drug overdoses and poisonings. Led a team of 15 members and trained them to accurately and meticulously examine prescriptions for legality. I am hoping to employ my skills to contribute to the growth of the ABBC clinic."