Featured In:
Table of Contents
Here are more resources that can help you
Your pharmacy manager resume needs to showcase skills related to overseeing the operations of a pharmacy and educating patients on their drug intake. Our comprehensive guide will serve you with excellent job-specific tips, resume templates and examples to help you write a standout resume for the role of pharmacy manager.
Choose from our array of free templates or dive into job-specific examples designed to write your resume with top-quality professionalism.
Pharmacy Manager Resume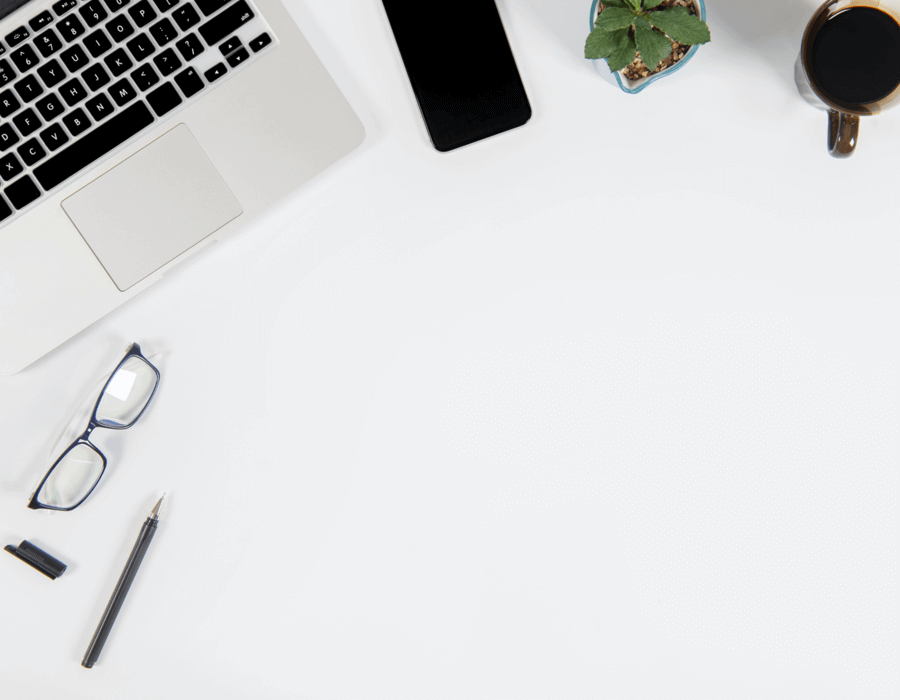 Pharmacy Manager Resume
This sample resume has all the sections you need to include on your pharmacy manager resume. Use it to familiarize yourself with the accomplishments, skills and jargon you should use to build your resume.

As you can see on the resume example, always include the following:

Contact information with your name, email address, phone number and location.
A brief description of your abilities and qualifications for the role in the professional summary.
Your entire work history, including your significant achievements in similar roles as pharmacy manager.
A skills section consisting of your hard, soft and technical skills.
An education section that mentions your degrees or diplomas.
Custom sections for certifications, licenses or any short-term training programs.
Free Downloadable Resume Templates
Organized

Self Assessment
Prepare to Write Your Resume
Before writing your resume, refer to these tips to prepare yourself with the information and tools you'll need to efficiently take on the writing process.
Tailor your skills to the open job description. The recruiter needs to find a good match for the role, and truthfully mentioning skills like the ones on the job ad will get you noticed. For example, a pharmacy manager job ad will likely have drug and patient safety, personnel management and sales planning as crucial skills.
Gather essential information from previous jobs, education or certifications, employment dates, performance reviews, promotions, graduation dates and the complete title of your degree. You will need these details to accurately build your sections and make sure employers can corroborate them if your employer does a background check or checks in with your references.
Be aware of applicant tracking systems (ATS), which recruiters use to filter out undesired resumes. To avoid getting negatively flagged, double-check for errors in spelling, avoid the overuse of ambiguous keywords like "proactive," "self-starter," or "exceptional," and refrain from using eccentric fonts or flashy designs.
Browse resume examples to get a complete picture of how your final document will look. These sample resumes will help you develop similar accomplishments and skills and show you how to format your resume accurately.
Choose the Right Resume Format
You shouldn't simply copy a resume's structure without analyzing if it's showcasing your best qualities. You need to choose an appropriate resume format to organize your resume sections so the best qualifications are visible. There are three formats you can use depending on what type of candidate you are: the chronological, functional and combination.
The chronological resume shows a complete overview of your work history, so it's suitable for senior candidates with 10+ years of experience and no career gaps.
If you want to use a skill-based resume, the functional format is the best choice. It highlights your job-relevant skills and downplays your work history, which is ideal for candidates starting their careers or those with long breaks in their work history.
The combination format, which focuses equally on work history and skills, is an excellent option for most candidates and particularly beneficial for those changing careers or applying for a promotion.
Check out our resume formats guide for more details on how to write each type of resume.
Chronological

Functional

Combination
How to Write Your Resume With Examples
Follow these steps to create an effective pharmacy manager resume. Clear any doubts about any resume section with job-specific writing tips and visual examples of the resume sections.
1. Choose a strategy for your opening statement.
Your resume should open with a brief paragraph conveying why you're the ideal candidate. You can employ two strategies: the summary statement and the career objective. The summary statement works for all candidates since it consists of a brief description of job-relevant skills and accomplishments tailored to a specific job opening. The career objective also mentions your skills and experience, but also states your career goals and reasons for choosing this role.
For a pharmacy manager role, the summary statement is a sure bet. Let's check out the following examples:
Poor example:
"Experienced pharmacy manager that supervises large staff, maintains a productive workflow and organizes the daily dispatches. Knowledgeable about elderly care and always provides customers with the best deal."
Although this summary statement mentions critical duties and responsibilities, it lacks specific accomplishments that differentiate them from other candidates.
Good example:
"Professional pharmacy manager with 12 years of experience managing pharmacy staff, reviewing inventory and ensuring compliance with federal and state regulations. Using my consultation abilities paired with excellent customer service and maintaining an organized inventory, I successfully increased customer satisfaction by 20%."
This concise summary statement offers specific details about the pharmacy manager's accomplishments and quantifies achievements with numbers and percentages.
If you want to use the career objective instead, refer to these tips:
Showcase job-specific skills gained through past work experience.
Focus on hopes and expectations from the new job.
Compensate your lack of formal experience with a certification or internship.
Refer to this summary statement example and choose your strategy wisely:
"Diligent assistant pharmacist with experience monitoring pharmacy activities and assisting patients with consultations in face-to-face interactions, drive-thrus and telemedicine. Skilled in drug safety measures, cash register handling and processing prescriptions through various insurance plans. Master in Health Administration (MHA) graduate seeking a pharmacy manager position."
2. Select and categorize your skills.
Your resume's skills section should accommodate six to eight skills. You're likely aware you should showcase skills in a bulleted list format, which is true of chronological and combination resumes. However, you need to expand the skills section with additional descriptions on functional resumes.
The functional skills section lists three core skills, followed by two to three sentences describing accomplishments that demonstrate your skill set.
For example, this is a functional skills entry that elaborates on the skill of business administration:
Skills
Business administration
Ensured compliance with state and federal regulations for prescription drug dispensation and sales.
Increased retail pharmacy sales by 26% by accurately recommending over-the-counter medicines for patients' ailments.
Diligently kept the inventory restocked and informed clients of pending prescriptions. Maintained an organized flow of dispatching and returning medications.
This skills section does a phenomenal job at conveying the candidate's skills and ability to perform as a pharmacy manager.
Your resume skills should show you have diverse abilities to be an excellent manager. To accurately demonstrate this versatility, you need to showcase soft, hard and technical skills.
Soft skills refer to the interpersonal attributes necessary to be an efficient worker and colleague. Some soft skills for a pharmacy manager are:
Leadership skills
Strong communication skills
Management skills
Decision-making skills
Strong professional ethic
Conflict resolution skills
Politeness and courtesy
Customer service
Patient counseling skills
Good teamwork
Multitasking
Hard skills are job-specific abilities you acquire through education and training. Some of these skills are:
Knowledge of medical and drug compliance
Handling compliance audits
Staff training and management
Knowledge of medical diagnosis and treatment procedures
Developing patient care plans (also called Drug Therapy plans)
Knowledge of federal and state laws regarding prescription drugs
Pharmacy budgeting
Familiarity with immunization and vaccination programs
Basic clinical research abilities
Quality Assurance
Technical skills refer to your proficiency in using specific industry-specific tools. For a pharmacy manager's role, the following technical skills are essential:
Expertise in inventory management systems like Carepoint or Clin1.
Knowledge of staff management software specific to the pharmaceutical industry, i.e., Agendrix.
Adept at pharmacy management software, i.e., McKesson Pharmacy Systems, Cerner Retail Pharmacy.
Expert in Microsoft Office applications like Word, PowerPoint, Outlook and Excel.
For more skills for pharmacy managers, refer to our Resume Builder. This resume writing tool simplifies writing your resume by aiding you with professionally-designed templates, content suggestions for all your sections and unlimited storage.
3. Showcase your work history.
Your work history section consists of a list of your previous roles organized in reverse-chronological order. For each position, you should mention details like the job title, company name, its location and your dates of employment. If writing a chronological or combination resume, you should add a couple of bullet points describing your top accomplishments.
Let's compare some poor and good examples of a pharmacy manager's work history entry:
Poor example:
Work History
January 2020 - Current
Pharmacy Manager | ABC Clinic | Chicago, IL
Managing staff relations.
Handling training for staff.
In charge of drug audits.
This entry only mentions the job duties briefly. It neither describes them in detail nor highlights the skills associated with these tasks.
Good example:
Work History
September 2019 - Current
Pharmacy Manager | ABC Clinic | Chicago, IL
Resolve patient queries per the regulatory requirements. Helped increase patient satisfaction by 20% within a month.
Create and discuss elaborate patient care plans with customers, including details of their drug therapies.
Facilitate drug audits by regulatory agencies (Central and State) as per their procedures.
This work history successfully showcases the candidate's skills and experience by describing accomplishments in greater detail and legitimizing them with quantifiable metrics.
These tips will help you write a descriptive yet concise work history:
In addition to your essential job duties, focus mainly on displaying significant achievements that distinguish you from other candidates.
Always tie your skills to your job duties, like knowledge of drug compliance or FDA regulations.
Ensure that your resume matches the employer's job description by pulling keywords from the job description that accurately reflect your knowledge and skills.
4. Finish with your contact information, education and any custom sections.
Education
The education section should display your academic qualifications, and for each degree or diploma, mention your college or institution's name, location and graduation dates. To become a pharmacy manager, you will need to become a Doctor of Pharmacy and pass your local licensing exam.
It also helps if you have some studies or certification in health care administration or business management to help you fulfill the business duties of the pharmacy.
Certifications, licenses and custom sections
You can add separate sections to list any other information you couldn't fit in the five main resume sections. For instance, if, as a pharmacist, you've acquired two or more professional certifications, you can include a section to list these.
Here are a few examples of certifications that can help you advance in your pharmaceutical career:
Board Certified Pharmacotherapy Specialist
The BPS Board Certified Pharmacotherapy Specialist (BCPS) is a certification program for pharmacists who have met the eligibility criteria. This program equips pharmacists to ensure the safe, appropriate and economical use of medications in hospitals and other health care systems.
Basic Life Support for Health Care and Public Safety (BLS)
The Basic Life Support for Health Care Providers (BLS) is a certification program that uses a scenario-based approach to develop health care providers' critical thinking and problem-solving skills.
Board Certified Medication Therapy Management Specialists (BCMTMS)
The Board Certified Medication Therapy Management Specialist is a voluntary certification that focuses on Medication Therapy Management. The level of this program is beyond entry-level licensure. Pharmacists certified under this program can show advanced skills in complex patient care scenarios.
NABP's Community Pharmacy accreditation is a three-year program best suited for community pharmacies providing an advanced level of patient care services.
Finally, ensure you add your contact information, including your full name, city and state of residence, phone number and professional email address on the header of your resume.
Free Downloadable Resume Templates For Pharmacy Managers
You can use these free downloadable pharmacy manager templates on your preferred word processor. After downloading, replace the instructional text with your customized content and begin to apply for jobs!
FAQ
Updated: September 07, 2022
What are the top three skills of a pharmacy manager?
The top three skills required for a pharmacy manager are:
Great organizational skills
Excellent knowledge of drug compliance procedures
Good communication skills for handling staff and patient issues
How can a pharmacy manager stand out?
If you want to stand out as a pharmacy manager, make sure to get certified or do a minor in health care or business administration. This added preparation shows that you're equipped with the knowledge to run a successful business beyond your pharmaceutical understanding. In addition, having excellent leadership skills and the ability to train and supervise staff will allow you to walk into any job interview with confidence.
What is a good objective statement for a pharmacy manager?
A good objective statement for a pharmacy manager could be: "As a trained pharmacy manager, I have dependable experience working with staff on their training and daily operations. I'm looking for an opportunity to develop and utilize my skills related to staff management, drug inventory control and execution of the overall operations of a pharmacy."