Featured In:
Table of Contents
Here are more resources that can help you
Pharmacy technicians are individuals with a strong knowledge of medication consultancy. When searching for a position in this field, your knowledge of modern medicine as well as pharmaceuticals will be put to the test. You will need a resume that showcases your qualities, skills, experience and quantifiable achievements in the area if you want to succeed in your job hunt. To achieve this, we've created a guide to help you write the ideal resume so to land the pharmacy technician role you desire.
Pharmacy Technician Resume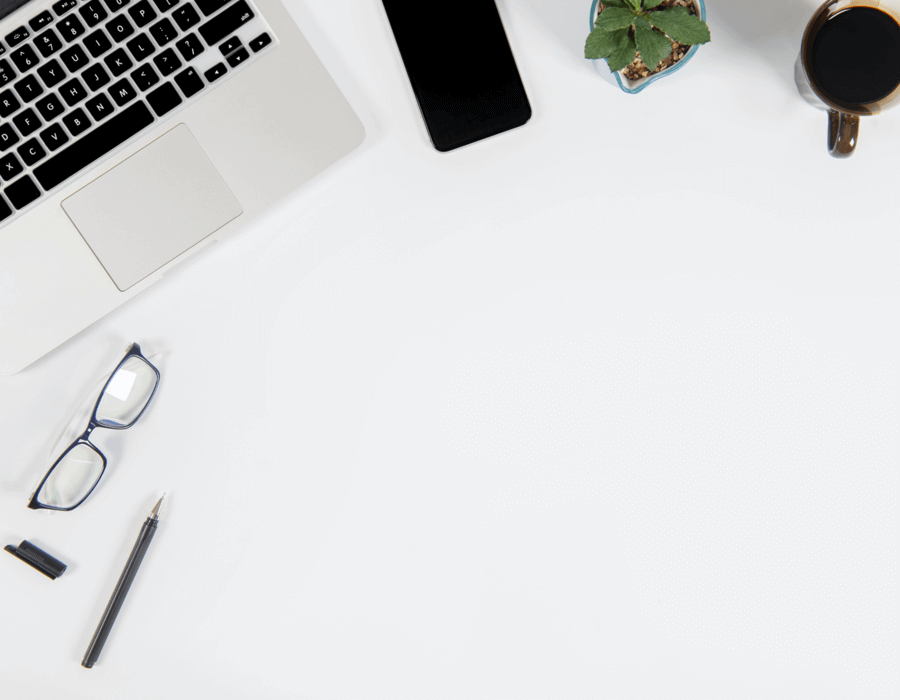 Pharmacy Technician Resume
These are the standard elements you will find in each resume:

Your contact information, i.e., name, phone number, email address and location.
A professional summary to showcase your experiences and capabilities.
A work history section in reverse-chronological order with detailed achievements under each entry.
A skills section to showcase your job-related soft, hard and technical skills.
An education section to include your academic accolades.
Customized sections to display your awards and certifications.
Free Downloadable Resume Templates
Prepare to Write Your Resume
Before writing your resume, search for the important information required to have a smooth resume-writing process. Here are some tips to follow to prepare yourself to write your resume:
Research your role by going through job advertisements and description. Pick out the job-related skills that match your accomplishments, such as "adept at drug inventory management," and incorporate them into your resume. This will maximize your chances of getting noticed by the recruiters.
Look through your past employment and academic records and note down tasks, achievements or awards that can validate your competence for the job. Having figures like the number of doctors and pharmacists you worked with canhelp the hiring firm make a more calculated decision.
Recruiters use an applicant tracking system (ATS) to rank resumes. Among categories that can affect your score in an ATS are grammatical errors, spelling mistakes, irregular font sizes and overused terms such as "responsible" and "innovative." When using abbreviations use the full name alongside any acronym you mention, for example, Pharmacy Technician Certification Exam® (PTCE®).
Have a look at resume examples online for your desired role. Getting a practical understanding of the resume structure gives you a mental picture to work with when crafting your resume. These examples will also guide you in choosing the skills and accomplishments essential to your job.
Choose the Right Resume Format
Every resume follows a specific format catering to the candidate's strengths. These layouts organize the resume sections according to your professional level and how much experience you have. The three industry standard formats are chronological, functional and combination.
A pharmacy technician with a consistent experience of over ten years will draw the recruiter's attention with a chronological resume. This format showcases the individual's accomplishments through a detailed work history section.
Recent graduates and entry-level job seekers can use a functional format to display and expand upon their skills section to compensate for their lack of experience.
The combination format is ideal for individuals looking to change their career trajectory. It describes their previous experiences while giving equal importance to their job-relevant skills.
To get an in-depth look at each format, access our resume formats guide.
Chronological

Functional

Combination
How to Write Your Resume with Examples
Follow these steps to tackle each section of your resume and learn to overcome common obstacles like phrasing a solid opening statement correctly or stating your work history concisely. With this detailed guide, tips and practical examples, writing a resume for the role of pharmacy technician will be easier than ever.
1. Pick your opening statement strategy wisely.
A resume's opening statement utilizes either a career objective or summary statement. A career objective describes the candidate's goals and aspirations for the job — a summary statement details what the candidate can offer in terms of experience and skill set to the company.
We tend to recommend the summary statement because of its straightforward approach, but if you're applying to your first role as a pharmacy technician let's check out some examples of effective career objectives section:
Poor example:
"I am looking for a pharmacy technician role in your hospital. I'm equipped with knowledge of administering the right medications whenever necessary and am eager to learn the various tasks required for my position."
This career objective shows a lack of clarity and understanding of the role's tasks and fails to say anything of substance to wow recruiters.
Good example:
"Inquisitive intern at a pharmacy with knowledge of handling cash registration systems looking for work as a pharmacy technician in your medical center. Experienced in client care by effectively communicating with customers to meet their needs. Eager to learn more about prescription medication and over-the-counter medicines to enhance my pharmaceutical consulting abilities."
The career objective rectifies the previous statement's mistakes by:
Showcasing job-related knowledge from an internship.
Being specific about the candidate's goals and aspirations.
Making up for the candidate's lack of professional experience with relevant skills.
If you choose the summary statement approach, remember to:
Incorporate quantifiable terms like the number of years you've worked in the position or the average number of customers you treat in a day.
Show a preview of your skill set by mentioning work achievements that required specialized skills to accomplish.
Keep the statement concise and informative.
Refer to the summary statement example below to perfect your opening statement:
"Veteran pharmacy technician with over nine years of expertise in all facets of pharmaceutical operations. Achieved a proven record of success in expeditiously filling prescription orders. Safety-oriented and well-organized when coordinating with insurance providers, prescribers and individuals to address issues."
2. Dedicate a section for your job-related skills.
Your skills section is one of the pillars of your resume and allows employers to quickly determine if you fulfill a role's requirements. Your resume should have six to eight skills, but you can increase this by adding skills to your professional summary or work history sections.
The way you format a skills section differs depending on the resume format. In chronological and combination resumes, a bulleted list of skills is standard. However, the skill section highlights three core skills in functional resumes by pairing them with descriptive bullet points. Each point details the tasks and achievements accomplished using the skill.
An example of an expanded skill section in a functional resume would look like this:
Skills
Patient Reception
Scheduled appointments and assisted over 30 patients and visitors every day.
Operated the main telephone line and successfully provided a positive first impression of the clinic.
Greeted clients, guided them according to their needs, verified their insurance benefits and handled their billing.
The tasks above aren't necessarily acquired from one particular job, but they make up for the candidate's lack of professional experience.
Spread your soft, hard and technical skills throughout your resume but make sure you don't repeat them in other sections.
Check out the following skills that you can use for your pharmacy technician resume:
Soft skills are the social abilities required to work with customers and colleagues effectively. These abilities assess your work style and ethic. Below are a few soft skills recommended for a pharmacy technician:
Organization skills
Time management
Communication skills
Anticipate needs
Adaptability
Detail-oriented
Problem-solving
Flexibility
Prioritization
Patience
Hard skills are abilities to perform job-related tasks. You learn these during your employment or in an educational setting. Add the following hard skills to your pharmacy technician resume in order to stand out:
Processing payments
Typing medication labels
Inventory maintenance
Prescription screening for accuracy
Advanced math calculations
Patient record management
Prescription preparation
Patient insurance processing
Cash register system handling
Verifying patient authenticity
Technical skills are the knowledge of digital tools and technologies that can make your job more efficient. A few technical skills for a pharmacy technician role are:
Pharmacy management system, i.e., GoFrugal, PioneerRX and WinPhram
Automated Dispensing Cabinet (ADC) devices
Prescription Drug Monitoring Programs (PDMPs)
Medication Therapy Management (MTM) software
Microsoft Office, i.e., Word, Excel and PowerPoint
Head over to our Resume Builder and gain access to more pharmacy technician skills. Our online program will give you a selection of templates with pre-written job-related content to choose from so you can avoid the tedious tasks required to build a resume!
3. Detail your professional work history.
You should summarize your previous work experiences in your resume's work history section. Organize the list of jobs in reverse-chronological order to have your most recent position at the top of the resume.
Every work history entry consists of the job title, company name, work location and dates of employment, followed by informative bullet points describing the tasks and accomplishments.
Compare the examples below to get the best out of your work history entry:
Poor example:
Work History
March 2016 - Current
Pharmacy Technician | Rite Aid | Georgetown, GA
Read prescriptions and dispensed medicines.
Managed and organized pharmacy supplies.
Typed and labeled medications.
This work history entry's tasks are generic and barely detail the sub-tasks performed. The absence of quantifiable terms makes it harder for the recruiter to gauge the candidate's productivity.
Good example:
Work History
March 2016 - Current
Pharmacy Technician | Rite Aid | Georgetown, GA
Filled up to 40 prescription orders daily and made them available for verification by the pharmacist and dispensed once verified.
Ordered, received and stored incoming pharmacy supplies with the help of PioneerRX.
Placed medication into over 100 prescription containers every day and created labels to attach to these containers.
This entry is more informative regarding the candidate's accomplishments. It also uses technical skills and numbers to validate the candidate's skill set.
Use the following tips to write a successful work history entry:
Get specific when you're describing your tasks. Explaining the skills you used and the steps you took to finish your assigned work makes you look knowledgeable.
Mention quantifiable achievements wherever applicable. Describe each accomplishment with numbers whether dollar amounts, percentages, etc. For example, a pharmacy technician can say they dispatched over 100+ prescriptions every day.
Refer to job descriptions and use the exact keywords when describing your accomplishments. Tailor the concepts you use to the terminology on the job ad. This will show recruiters and ATS you're qualified for the job.
4. End your resume with your education, contact information and custom sections.
Education
Mention your most relevant degrees in your education section. A pharmacy technician is required to have a high school diploma or equivalent as well as a postsecondary accredited training course.
When listing your academic degrees, write the name of the diploma, the school you attended, the location and the graduation date. Avoid including your high school graduation date to not be subjected to potential hiring bias because of your age.
Certifications, Licenses and Custom Sections
Now that you've included each resume section, you can add custom sections based on any leftover information. For example, you can include certifications, awards and volunteer work sections if you have two or more experiences.
Below are a few certifications that can be fruitful to an aspiring pharmacy technician or an experienced technician looking to sharpen their skills:
Certified Pharmacy Technician (CPhT)
This credential lets you demonstrate your knowledge of effective patient care while ensuring medical safety in a pharmacy workspace.
Certified Compounded Sterile Preparation Technician (CSPT)
Display your ability to prepare medication in a sterile environment to curb contamination levels with the help of this certification.
Advanced Certified Pharmacy Technician (CPhT-Adv)
This advanced certification recognizes you as an experienced professional in the field with expertise in following safety guidelines when working with different medications.
Billing and Reimbursement Certificate
Dealing with medical bills is essential for working in a pharmacy workplace. You will have a certified approval of this administrative skill with this credential.
To become a better pharmacy technician, consider applying to the following courses:
CVS Health Pharmacy Technician Training Program
Pharmaceutical and Medical Device Innovations
Pharmacy Technician Diploma
Drug Development Product Management Specialization
Lastly, don't forget to mention your contact information in your resume. Include your full name, email address, phone number and area of residence.
Free Downloadable Resume Templates for Pharmacy Technicians
Download the pharmacy technician templates below for free and edit them using any word processing software. Use the tips given in these templates to make your resume interview-ready in no time!
FAQ
Updated: September 09, 2022
What are the top three skills of a pharmacy technician?
The top skills of a pharmacy technician vary depending on the workplace. For example, the skills required in a hospital environment differ from a retail store. In general, the three essential skills every pharmacy technician must know to function effectively are:
Good organization skills
Time management
Inventory maintenance basics
How can a pharmacy technician stand out?
A pharmacy technician can stand out with excellent interpersonal and communication skills that leave a mark on customers. Being versatile enough to handle dispatching medicines, giving supervised consultations, handling insurance and payment processes will make you a highly desirable candidate.
What is a good objective statement for a pharmacy technician?
An objective statement relays the goals you wish to fulfill on the job. A good idea when crafting this element is to mention your level of competence along with your aspirations. For example, a pharmacy technician's objective statement would say, "Experienced in handling a cash register system and familiar with a retail store's inventory management system. Eager to expand my knowledge of over-the-counter medicines."