Featured In:
Table of Contents
Here are more resources that can help you
An assembler's resume needs to highlight their skills related to manual dexterity including the joining together of parts and subparts to create the final product. rCraft your assembler resume with the help of our resume-writing guid and downloadable templates.
Choose from our array of free templates or dive into job-specific examples designed to write your resume with top-quality professionalism.
Assembler Resume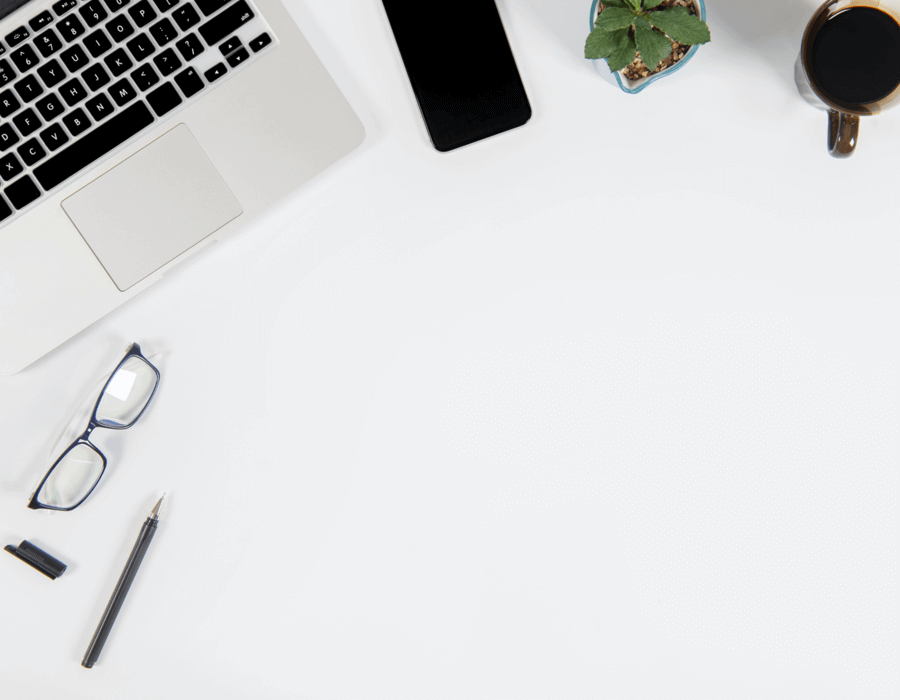 Assembler Resume
Consider this assembler resume example to understand the different resume sections and what content you can add to each.

Resumes consist of the following sections:

Contact information: Simple section at the top of your resume includes your name, city or state, phone number and work email.
Opening statement: A summary statement or career objective that markets you as the best match and encourages hiring managers to review the rest of your resume.
Work history: A detailed, chronological section that includes your job titles, employers and achievements.
Skills: A skills section that highlights your soft skills and job-specific hard and technical skills.
Education: An education section to outline details related to your academic background.
Optional: One or more custom sections that include relevant certifications, licenses, awards or hobbies.
Free Downloadable Resume Templates
Front and Center

Functional Space
Prepare to Write Your Resume
It is essential to understand your accomplishments and the needs of each open role. Research your potential employers and understand the general requirements for your role. The following tips will help you understand the prerequisites for writing your resume:
Refer to the open job description given by the employer. This will help you focus on specific skills and keywords required for the job. You can align your resume skills to highlight particular skills, such as interpreting technical documentation.
List out skills or job tasks detailing your experience as an assembler and handler of heavy equipment. For this role, your practical skills need to take center stage.
Showcase achievements that focus on specialized skills or knowledge — for example, using electronic devices for assembling.
Refrain from using flashy fonts, complicated formats or too many acronyms. Acronyms should always include the full term, such as Measurement System Analysis (MSA).
Employers may use an applicant tracking system (ATS) to scan resumes. To avoid negative tags, do a rigorous check for incorrect spellings or grammar or overuse of keywords like "self-motivated" or "exceptionally talented."
Browse through related resume examples to better understand the requisite skills. Our library of resume examples will help you understand standard formats most suited for an assembler resume.
Choose the Right Resume Format
Most resume formats follow one of these different styles — chronological, functional and combination. Choose the format most suitable for you, depending upon your work history and job position.
The chronological format is great if you have steady and long work experience. It shows your work history in reverse chronological order, i.e., starting with your last job details and listing the older ones next.
If you're at the start of their careers or have career gaps, your best bet is the functional resumes. This resume showcases job-relevant skills and does not focus much on work experience.
Use the combination resume if you have a few years of experience and are looking for a higher-paying assembler position with some leadership responsibilities. This format provides equal emphasis on both your work history and skills.
Our resume formats guide will help you understand more about each resume type.
Chronological

Functional

Combination
How to Write Your Resume With Examples
For valuable suggestions and competent advice, refer to our step-by-step guide to simplify your resume writing process.
1. Select a suitable opening statement.
For writing the opening statement, you need to select any one of the two — a career objective or a summary statement. A summary statement outlines your professional excellence and work experience, while the career objective outlines your skills and mentions job-related goals.
For the role of an assembler, you may use a summary statement to showcase your practical on-job experience. If you're using a career summary statement, ensure that you highlight your career achievements and skills.
The following examples of two career summaries show the difference between a good and a poor statement.
Poor example:
"In an assembler's role, I've used hand tools for assembling parts. I've also conducted quality checks."
This poor career summary example provides inadequate information about an assembler's job duties or skills. You could improve this statement by describing the tools or assembly with which you're familiar.
Good example:
"As an assembler, I've read and deciphered blueprints and assembly instructions. I've worked on aligning components and parts, either manually or with the help of specific tools for five years. I'm well-versed in all the safety and compliance standards required for product assembly."
This good example of a career summary focuses on the following:
Mentions specific details of job duties and responsibilities.
Provides a well-explained summary of the applicant's experience and skills.
These suggestions will help you create a persuasive summary statement:
Your past work experience needs to be displayed elaborately. Give professional examples that match the employer's job description.
The use of measurable data to showcase your skills is a big advantage.
You could also mention prominent accomplishments such as working on a new method to assemble the parts more efficiently.
Look at this well-written summary statement and craft your opening statement with ease:
"A reliable assembler with nine years of experience in assembling a wide variety of products from high-tech devices to more basic tools. I've experience of inventory tracking to ensure a proper balance of all products and can oversee that all products are stored and handled with utmost care."
2. Your skills improve your resume.
The skills section in a chronological resume is brief. You may use the work history section to elaborate upon your skills. Use bulleted lists to highlight various hard, soft and technical skills for both resume styles.
Chronological or Combination Assembler Resume Sample:
If you're using the functional resume, your approach to skills is a little different. A functional resume downplays your work history to help you reduce focus on short-term jobs, work gaps, career changes, or a recent relocation. It replaces that detailed work history with a detailed "Professional Skills" that describes your skills at length and supports them with examples. Look at this functional skills section example for better reference.
Functional Assembler Resume Sample:
Professional Skills
Production skills
Efficiently assembling a wide variety of products as per the specifications.
Inventory tracking and maintaining the department's requisite levels of products as needed.
Skilled at working in an electromechanical assembly production line.
This section shows the production skills required for the tasks performed by an assembler. For the role of an assembler, the applicant needs to have specialized skills, as mentioned above.
The skills section mentions your soft skills and job-related hard and technical skills. Our sample list of skills provides several job-relevant skills for assembler resumes.
Soft skills refer to our communication and interactive skills that influence how we work and interact in a professional space. Some soft skills for an assembler are:
Excellent teamwork
Ability to interact with people
Time management
Attention to detail
Problem-solving abilities
Manual dexterity
Physical stamina
Self-motivated
Ability to work independently
Great concentration
Hard skills refer to job-specific skills that are different for each role. Some hard skills that an assembler may possess are:
Understanding of hand and power tools
Knowledge of assembly instructions
Ability to read and follow blueprints and product-assembly manuals
Knowledge of safety policies and procedures
Ability to package and inspect parts
Excellent accuracy with tools
Maintaining Quality standards
Preventive maintenance
Familiarity with production assembly lines
Expertise with assembly equipment
Technical skills refer to the expertise with digital or specialized job-related tools. The following technical skills may be required for an assembler:
Understanding of engineering drawings.
Troubleshooting skills for heavy machines and tools.
Knowledge of computer hardware and its components needed for an electronic assembler.
Knowledge of assembly planning software.
Basic understanding of new-age manufacturing technologies, such as nanotechnology.
Refer to our Resume Builder for more skills for assemblers across various industries. You may pick up more job-relevant skills from the resume builder as well.
3. Your work history shows your experience.
Your work history section displays your job-related experience in a reverse-chronological format. It includes your job title, workplace and location, and employment tenure. You can include additional information like significant accomplishments or examples of workplace commendations.
Let's look at good and poor examples in the work history section.
Poor example:
Work History
September 2019 - Current
Assembler | ABC Industries Inc.| Cincinnati, OH
Working on hand tools.
Conducting quality control checks.
Cleaning the work area and equipment.
This example is a general statement of the job duties of an assembler and does not highlight specific skills. The employer cannot identify the important skills required for this role. It also does not showcase the physical stamina and experience involved.
Good example:
Work History
September 2019 - Current
Assembler | ABC Industries Inc.| Cincinnati, OH
Read and follow instructions (per the blueprints or schematic drawings) and standard procedures for product assembly.
Collect all equipment and material required for assembly. Select components according to specifications.
Use precision instruments to take measurements to ensure the perfect fit of components. Align components to build more complex units.
This is a good example of a work history as it mentions job-related details and specific skills. It provides a better illustration of the strengths and capabilities of an assembler.
Refer to these tips to write an impressive work history:
The job duties of an assembler may vary from one industry type to another. Ensure that your resume aligns to your specific industry.
Provide a detailed account of your job responsibilities. This helps in displaying your abilities and skills for the role. Your suitability for the preferred role needs to be clearly demonstrated in this section.
You can include examples of your significant achievements and support them by using data to highlight achievements.
Only mention job-relevant skills and experience. Do not use unrelated or generic skills that don't add value to your resume.
4. Your education and certifications can appear in the last resume sections.
Education
A high school diploma or GED may be required to begin a career in this field. Some assemblers may even stand out with a higher degree from a technical school.
Practical training and experience are of great importance for this designation. Technical certificate programs can benefit you by showcasing a stronger background and an advanced skill set.
Certifications, Licenses and Custom Sections
A separate section can be created to show your certifications or additional industry training. This section lists your certifications in an easily readable format.
Some helpful certifications for an assembler are:
Certified Professional Manufacturers Representative (CPMR)
This unique program helps in enhancing the experience of manufacturing representatives and agents. Industrial recognition as a CPMR can help improve your job search prospects.
Master Certified Electronics Technician (CETma)
A technician with six or more years of electronics training is eligible for the ETA Master Certified Electronics Technician (CETma) certification. The master certification aims to showcase the technicians who can show proficiency in the diverse fields of electronics, including electronic assembly.
This course provides training in the various aspects of spacecraft assembly like torquing fasteners, JPL specifications and other related areas. This course consists of lectures, discussions and hands-on lab work.
The IPC J-STD-001 certification is an online certification that plays an important role in bringing value to the electronics industry.
Some additional and useful certifications for assemblers are:
Fundamentals of Metal Fabrication Certificate
Laser Welding Technology Certificate
Precision Sheet Metal Operator (PSMO) Certification
Commercial Mechanical Inspector through ICC (International Code Council)
Your contact information sits at the top of your resume to help hiring managers quickly contact you. Include your name, city and state, active phone number and email address in your resume's contact section.
Free Downloadable Resume Templates for Assemblers
Our easy-to-download resume templates can be customized using your preferred word processor. Download the assembler template you want and replace the sample text with your professional data.
FAQ
Updated: September 12, 2022
What are some crucial skills required for an assembler?
For an assembler in any industry, some necessary skills could be:
excellent knowledge of machine parts and components
excellent troubleshooting ability
manual dexterity and physical stamina
How can an assembler stand out?
For an outstanding assembler, skills like interpreting technical or manufacturing blueprints and diagrams can play an important role. They also need excellent focus or concentration and high levels of physical fitness during work hours.
How to write an effective objective statement for an assembler's resume?
A good objective statement for an assembler can be, "Proactive and result-oriented assembler with four years of experience in quality control, hand tool assembly and product assembly. I'm seeking a similar role in which I can showcase my expertise in electronic equipment handling, design collaboration and innovation in assembly processes."