Forklift Operator Resumes | Free Downloadable Templates, Examples & Guide
Use This Template
Featured In:
Table of Contents
Here are more resources that can help you
A forklift operator's skills involve good technical knowledge of forklifts' various controls and components and other industrial vehicles. We studied job advertisements and descriptions to write this resume writing guide and help you translate your technical skills to your resume. This guide contains some writing examples, tips and downloadables to help you draft your forklift operator resume quickly.
Forklift Operator Resume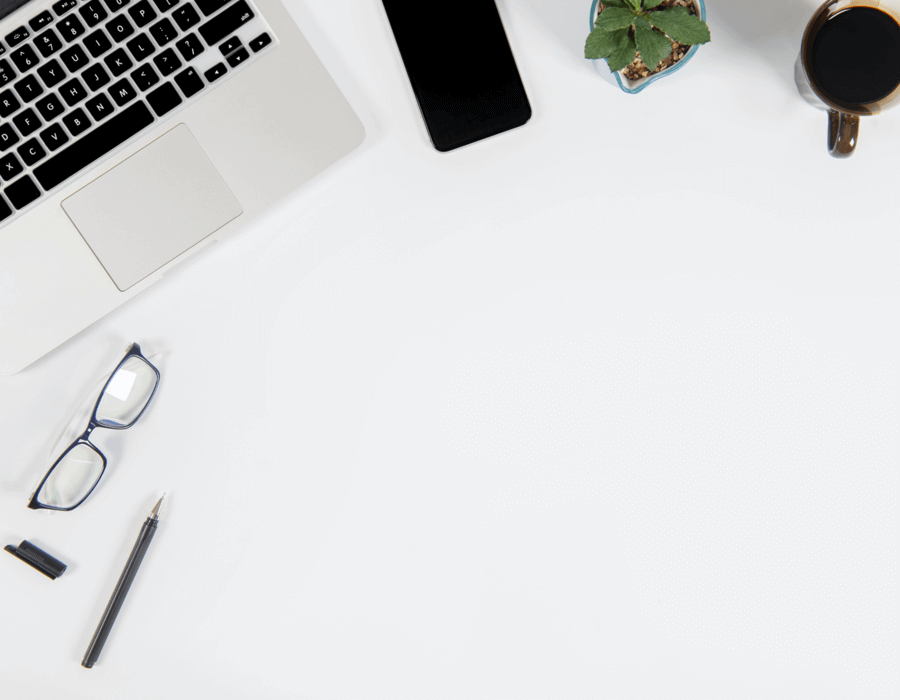 Forklift Operator Resume
Our easily downloadable template can serve as an introductory guide to help you understand the various resume sections.

Most resumes contain the following sections:

Your personal information like your name, active mobile number, email address and location.
An opening paragraph that could either be an objective statement or a professional summary, depending upon your work experience.
A detailed work history section including your career achievements.
A skills section for interpersonal and industry-related hard and technical skills.
An education section to detail your academic or trained background.
Some resumes have optional sections to highlight industry-specific certifications or awards.
Free Downloadable Resume Templates
Prepare to Write Your Resume
Your forklift operator resume is your gateway to employment. Outlining your physical strength and dexterity alongside your technical knowledge of forklifts, pallet jacks and similar warehouse equipment will impress hiring managers. The following tips will enable you to know more about creating a near-perfect resume:
Refer to the job specifications mentioned by the employer. Your resume can't just summarize your former experience –– it needs to reflect the employer's exact needs. This advice doesn't mean that you can't showcase all of your experience but you do need to prioritize the matching experience.
For a forklift operator's resume, you can highlight relevant skills like transporting materials using forklifts and related industrial vehicles. As a certified forklift operator, you can list industry certifications on your resume.
Use examples of excellent workmanship from your everyday work experience. Your knowledge of health and safety regulations and proper implementation, would look valuable to a hiring manager since it would save time on training and onboarding.
Ensure that you proofread your resume and check for any spelling errors. Always use professional fonts to write your resume. If you have to use acronyms, include the full term to avoid confusion, such as "Master Document Register (MDR)."
Recruiters may use an applicant tracking system (ATS) to filter out ineligible resumes. To avoid negative marks for your resume, make sure that your resume uses the same phrasing as the job advertisement. For example, if you can lift 80 pounds but the job ad requires "lifting up to 60 lbs but on average you'd be lifting about 30 lbs," rewrite your resume to reflect, " can lift from 60 lbs to 80 lbs on average."
Refer to similar resume examples before writing your resume. Our list of resume examples contains formats to help you get an idea of the skills and duties of a forklift operator.
Choose the Right Resume Format
Whether you want to highlight your skills or work history, you can choose from these three resume formats – chronological, functional and combination.
The chronological format displays your work history in reverse-chronological order, i.e., starting with your last job details. It provides complete information about your distinguished work history and significant accomplishments.
The functional resume or skills-based resume is suitable for a forklift operator's role to emphasize job-specific skills. Usually, candidates with career gaps or new hires prefer this resume type.
The combination resume blends attributes from functional and chronological types. It is best suited for applicants who are changing careers or seeking senior roles. It provides equal focus on the candidate's past work experience and skills.
Our resume formats guide will help you know more about the execution of each resume type.
Chronological

Functional

Combination
How to Write Your Resume with Examples
Refer to our step-by-step guide for several practical tips and advice to help you create an excellent forklift operator resume.
1. Selecting the opening statement.
Your forklift operator resume can open in one of two ways - a career objective or a summary statement. Use a summary statement if you have many years of work experience, can demonstrate one accomplishment related to the job opening and explain how you'll repeat this to assist the hiring manager.
Use the familiar but outdated career objective if you have the technical skills for the job but are an entry-level or career changer. For a forklift operator's resume, use the career summary to describe your past work experience and skills.
If you've recently completed any relevant courses or programs like a forklift training program, you can mention it on your resume to stand out.
The following two career summaries can help you understand the difference between a good and a poor summary statement.
Poor example:
"A competent forklift worker with vast experience in operating and maintaining forklifts. I've worked on fulfilling company orders promptly."
This example of a poor summary statement does not highlight any specific skills or use evidence to support their claims. A hiring manager isn't likely to keep reading this forklift operator resume or call this candidate in for an interview because they know little about their level of expertise.
Good example:
"A competent forklift driver with over eight years of industry experience in driving side-standing and front-facing forklifts. Maintained a 100% safety rating while achieving a higher output. Occupational Safety and Health Administration (OSHA). Forklift Certified. Looking to utilize and gain additional forklift skills as the new forklift operator for XYZ Warehouse."
This is a good example because it:
Clearly details the work experience.
Specifies which forklifts they can operate.
Makes it easy for potential recruiters to understand and appreciate the skills or training of the candidate.
Mentions an industry-reputed certification.
These additional suggestions can help you craft an impressive summary statement:
Highlight your past work experience and ensure it matches the employer's job description.
Use numbers to showcase your accomplishments. For example, the percentage of gains in productivity or savings in forklift maintenance.
Highlight relevant experience that makes you stand out, i.e., a good understanding of the limitations and capabilities of various kinds of forklifts.
2. How to display your skills correctly.
The skills section showcases your interpersonal and job-related attributes to impress potential employers. Make the most of this resume section by listing your skills or detailing them.
Functional resumes offer the best format to describe your skills, while the chronological resume narrates your skills in the work history section. Use a bullet list to outline your resume skills for better presentation and readability.
Here's an example of a functional format's skills section:
Skills
Production
Worked on line hauling, loading and unloading freight vehicles using the required equipment.
Experienced at picking and packaging orders with 100% accuracy.
Performed routine quality checks of the items received and maintained a simple inventory.
This section highlights the basic skills and duties of a forklift operator. It helps understand their valuable inputs to the job role.
The skills section can balance soft, hard and technical skills. Refer to our sample list of skills to help you decide which ones to include in your forklift operator resume.
Soft skills refer to our interpersonal attributes that facilitate communication and teamwork in the workplace. Some soft skills necessary for a forklift operator are:
Great written and verbal communication
Strong work ethics
Excellent teamwork
Time management
Attention to detail
Flexibility
Strong judgment
Self-confidence
Ability to work individually
Reliability
Hard skills refer to the job-specific skill that you learn or gain through education and experience. Some of the hard skills required for forklift operators may be:
Operating heavy machinery
Loading and unloading of freight vehicles
Packaging skills
Inventory management
Check shipping orders manually or electronically.
Knowledge of quality standards
Understanding in implementing safety standards
Maintenance of forklifts
Risk management
Knowledge of freight delivery
Technical skills refer to using specific tools, software or equipment to complete tasks easier. These skills are crucial on a forklift operator resume, as you specifically work with and around heavy machinery. Here are some sample skills to demonstrate:
Operating handheld pneumatic tools.
Knowledge of electronic engine controls.
Maintenance and repair of electrical equipment on various machines.
Interpreting engineering drawings, schematics and technical manuals.
OSHA certification for forklift operators.
You will find more skills for this role in our Resume Builder. Incorporate skills that align with the preferred job posting to create a strong resume.
3. Highlight your experience using the work history section.
Your work history section uses a reverse-chronological format to display your previous job titles, workplace, location and duration of employment. In the combination and chronological resumes you can add detailed information related to your work history, including quantifiable accomplishments and awards.
Here are good and poor work history examples of forklift operator resume:
Poor example:
Work History
October 2020 - Current
Forklift operator | ABC Lifters | Paterson, NJ
Move stocks of products.
Transport raw materials.
Arrange all goods properly in the vehicles.
This example lacks details of the job duties and does not mention any specific achievements. We don't know how many units of products they moved hourly, whether these raw materials required special handling, or how quickly and effectively they could load vehicles. This lack of information won't impress hiring managers.
Good example:
Work History
October 2020 - Current
Forklift operator | ABC Lifters | Paterson, NJ
Coordinate with the shipping and receiving clerks to dock trailers, unload shipments and ship products.
Fulfill company orders by using the Pick-n-Pull system to locate products, bring them down from racks and assemble them into crates.
Sort all offloaded materials, packaging them onto secure pallets and documenting their warehouse locations.
This is considered a good work history example as it provides a detailed account of the candidate's job responsibilities. It highlights their capabilities and demonstrates why they are suited for a particular role.
Refer to these tips to write your work history more efficiently:
Study the job posting carefully and ensure that your skills match the desired role.
Give a detailed view of your previous job tasks. It is an excellent way to showcase your professional expertise.
Add examples of your significant achievements. If possible, use data to show cost savings or increased process efficiency.
Highlight any mechanical skills you possess. If you hold any certifications in related areas like health or safety, ensure that you list them out.
4. Finish up with your education and certification details.
Education
A forklift operator job needs at least a high school diploma or GED, making it the ideal role for a recent graduate. You can make your resume more impressive by starting or completing a credible forklift training course before you apply.
Remember to mention any short-term training courses or certifications that you've completed. For example, an OSHA (Occupational Safety Health Administration) certification carries a lot of importance.
Certifications, Licenses and Custom Sections
This is a custom resume section to highlight any industry-related certifications or additional training.
Some helpful certifications for a forklift operator are:
Occupational Safety and Health Administration
The Occupational Safety Health Administration (OSHA) is a mandatory certification for forklift operators before operating a lift truck, forklift or warehouse product.
New Forklift Operator Training
This comprehensive course is for individuals with little or no lift-truck experience. The training includes intensive classroom instruction as well as hands-on practical training. You'll gain a lift-truck certificate as proof of training upon completion of training.
Forklift Certification Institute
This OSHA-compliant certification service provides users with the information and resources required to safely and successfully operate forklifts. The certification provides you with the necessary compliance with relevant federal standards.
OSHA Forklift Certification from NFF
The National Forklift Foundation offers certification and training to individuals seeking to operate a forklift. The training course was developed to encourage a safer workplace. This course meets all 2023 State and Federal OSHA compliance requirements.
Some additional forklift certification options are available for the following equipment:
High lift trucks
Counterbalanced trucks
Cantilevered trucks
Rider trucks
Ensure that you clearly outline your contact information in the resume. Add your full name, city and state, active number and email address.
Free Downloadable Resume Templates for Forklift Operators
Here are some easy-to-download templates that you can easily customize. Download any of these forklift operator resume templates to your preferred word processor and personalize them using the writing advice we shared.
FAQ
Updated: September 12, 2022
What are the necessary skills required for a forklift operator?
The top skills necessary for a good forklift operator are:
Excellent ability to operate and control equipment
Understanding health and safety procedures
Critical thinking in case of emergencies and last minute setbacks
How can a forklift operator stand out?
Reliability and punctuality are two traits that will go a long way in enhancing your reputation. A good understanding of the warehouse's stocking and inventory control procedures can help. Additional tasks like packing and labeling items for shipping can help perform the forklift operator duties better.
How to write an objective statement for a forklift operator?
A good objective statement for a forklift operator could be, "Seeking a forklift operator position that fully utilizes my operator certification in various industrial vehicles. Possess a commitment to safety and a high level of attentiveness and alertness."