Featured In:
Table of Contents
Here are more resources that can help you
A machine operator's job involves calibrating and monitoring machine performance and utilizing tools to inspect them. To prepare you for your first or next role, we'll share free machine operator resume templates, examples and a comprehensive writing guide to help you perfect your application.
Machine Operator Resume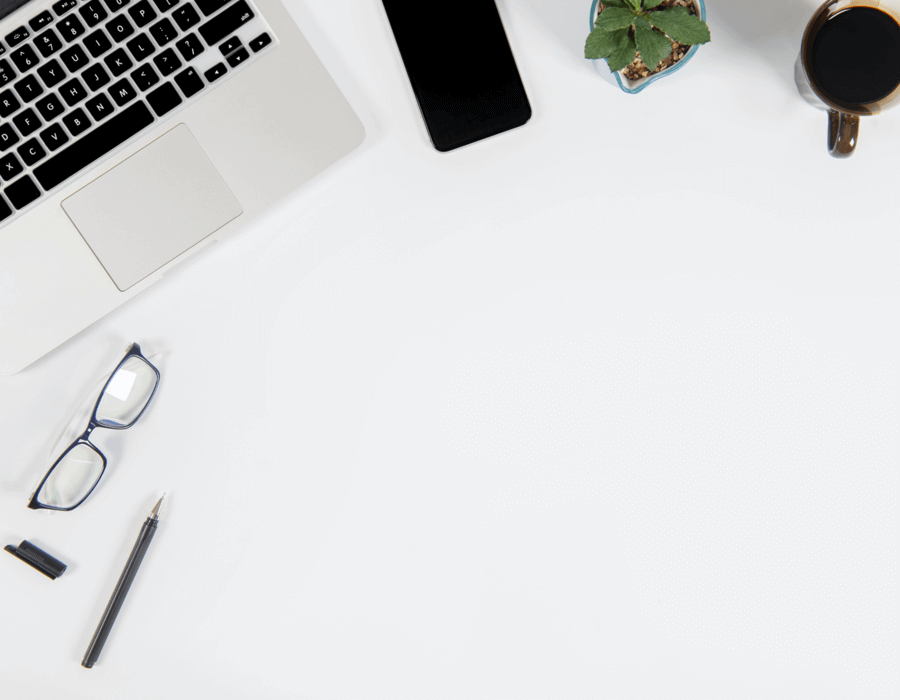 Machine Operator Resume
Refer to this machine operator's resume example to understand the different parts your resume should have.

Most resumes include the following sections:

Your complete contact information, including your name, city, phone number and work email.
An opening paragraph that shares which machines or technical skills you have and how they can help streamline a new employer's workplace.
A detailed work history section that breaks down your former job titles, employers, dates of employment and some of your skills and achievements.
A skills section that includes three types of skills — hard, soft and technical skills.
Your education section which provides details about your academic qualification.
An optional, final section for relevant machine operation certifications and licenses.
Free Downloadable Resume Templates
Fundamental

Highly Proficient
Prepare to Write Your Resume
The resume of a machine operator needs to focus on machine handling and testing skills. The following guidelines will help you better understand what you need to focus on before writing your resume:
Try aligning the skills, tasks and expertise you include in your resume to the ones the recruiters specifically requested on the job post. Be honest and don't add anything that doesn't apply to you.
Highlight your experience as a machine operator and handler of heavy equipment using quantifiable metrics. For example, you can mention the number of hours worked or the amount of time and money you saved the company.
Create a list of your significant achievements related to the tasks you performed on the job, like maintaining safety in the workplace or keeping excellent quality standards.
Do not use unprofessional or distracting fonts or unnecessary acronyms. Acronyms should always include the entire term, such as Heavy Equipment Operator (HEO).
Recruiters may use an applicant tracking system (ATS) to scan resumes. Ensure that your resume scores well by closely reviewing your document for incorrect spelling and grammar and avoid focusing on tasks, skills or experience unrelated to the job opening.
Refer to other related resume examples before writing your resume. Our resume examples list has a set of standard formats to give you a better picture of machine operator skills and achievements.
Choose the Right Resume Format
There are three commonly used resume formats — chronological, functional and combination. You have to choose the most appropriate format based on your career level.
The chronological format is quite popular and preferred by applicants having strong work experience. It organizes your work history in reverse-chronological order and provides information about the tasks you have experience performing.
The functional resume is a skills-based resume suited for candidates starting their careers or with career gaps. This resume is the most customizable format and has the space for multiple skills sections dedicated to your skills, such as repair, maintenance and operation.
The combination resume is a fusion of the chronological and functional resume types. It provides equal focus on the candidate's work experience and skills. Use this if you have a few years of experience or are applying for a promotion.
Our resume formats guide will help you understand the features of each resume type better.
Chronological

Functional

Combination
How to Write Your Resume With Examples
Our step-by-step guide contains helpful suggestions to create each section for an impressive machine operator resume.
1. Opt for the appropriate opening statement.
You can open your machine operator resume with one of two statements: a career objective and a summary statement. A summary statement is the most effective method of impressing hiring managers. This introduction showcases one or two skills and previous accomplishments, along with a plan for how to repeat these accomplishments for your new employer.
However, if you're an entry-level machine operator or looking to change careers, you can write a career objective. This introduction focuses on your skills and explains how you hope to improve your skill set with real-world experience. This introduction focuses on desirable, transferable skills related to an open job.
The following summary statements demonstrate the difference between a good and a poor introduction.
Poor example:
"A skilled machine operator, I've got experience operating all kinds of machines and maintaining safety standards."
This example is a poor objective career statement that does not highlight any specific skills and only mentions general job duties. A hiring manager can't measure this job seeker's experience and isn't likely to finish reading this resume.
Good example:
"A skilled machine operator adept at using precision tools, inspecting external and internal parts, achieving production goals and maintaining a clean and safe work environment. Contributed to reducing errors by a margin of 30% by performing routine inspections."
This is a good example of a career summary because it:
Specifies which aspects of machine operation the job seeker oversaw.
Talks about the specific tasks associated with the job.
Presents a good summary of the applicant's background and skills.
These suggestions will help you create an impressive professional summary statement:
Highlight your past work experience. Show examples of your work related to the employer's job description.
Use data to highlight your contribution, such as the percentage of productivity gains or cost savings.
Describe details that elevate your skills. For example, you can discuss how you worked out new ways of doing quality checks more efficiently.
We highlighted vital information in bold text to help you analyze this well-written summary statement:
"Energetic machine operator with over five years of experience, skilled at configuring machines to optimize their capability. Adept at conducting quality inspections and maintenance checks. Regularly comply with the company safety procedures and have a 100% accident-free record."
2. Your skills shape your resume.
Your skills hold equal importance as your work history in qualifying you for the role — possibly even more important, depending on the requirements of the job. Ensure you mention skills that are relevant to the role of a machine operator, especially if they're mentioned in the job ad. You can list between six to eight skills in their own section, and integrate more skills in other sections of your resume, such as the work history and opening statement.
A functional resume format, however, has multiple skills sections: a general skills section (same as in any resume format), a professional skills section and a summary of qualifications.
The professional skills section is a mandatory addition to your functional resume and acts as a replacement for the details one normally puts under each work history entry. You can see an example of this special section here:
Professional Skills
Production skills
Ensured the smooth running of machines by carrying out routine maintenance.
Fixed faulty or broken machines as the need arose.
Ensured a steady supply of raw material was fed into the machines to avoid machine activity delays.
This section shows how the machine operator applied the listed skill through tasks performed on the job or training.
Your resume must show the range of your skill set, so it's important you list a balance of soft, hard and technical skills. We studied live job postings to create this sample list of skills. Use this as a starting guide to help you decide what to include in your machine operator resume.
Soft skills for a machine operator may include the following interpersonal attributes that define how we work and interact in a team:
Great communication skills
Problem-solving skills
Decision-making
Time management
Attention to detail
Collaboration
Presence of mind
Self-sufficient
Concentration
Good work ethic
Hard skills are job-specific traits that machine operators must possess, such as:
Expert knowledge of production procedures
Understanding of machine components
Knowledge of safety procedures
Organizational skills
Operations monitoring and control
Quality checking skills
Ability to interpret blueprints and manuals
Preventive maintenance
Continuous improvement methods like Lean
Knowledge of manufacturing processes
Technical skills are associated with the use of technology in daily work schedules. For this job, the following technical skills are helpful:
Knowledge of MS Office applications like Word, Excel and PowerPoint.
Troubleshooting skills for heavy machinery.
Operations and control of digital equipment at the workplace.
Familiarity with assembly planning software.
Knowledge of manufacturing ERP tools.
Our Resume Builder has more skills for machine operators across different industry types. You could use some of our role-specific, suggested skills to supplement your professional experience and write your resume in no time.
3. Your work history shows your experience.
The work history section describes your job experience in a reverse-chronological format. This section includes your job title, workplace, location and period of employment. For chronological and combination resume formats, you also add significant accomplishments and crucial responsibilities.
Let's look at a good and poor example of a machine operator's work history.
Poor example:
Work History
June 2019 - Current
Machine Operator | ABC Industries Inc.| Pittsburg, TX
Working on heavy machines.
Delivering output as per the production process.
Responsible for machine maintenance.
This example is missing specific skills aligned with the job duties. It does not showcase any of the tools or expertise utilized or the hard work and experience involved.
Good example:
Work History
June 2019 - Current
Machine Operator | ABC Industries Inc.| Pittsburg, TX
Set up the machines to start the daily production activities. Adjust machine settings (e.g., speed) for optimal performance.
Ensure a steady supply of chemicals, ingredients and materials by feeding the machines
Periodically test machine parts with precision tools and fix any issues found. Attention to detail reduced daily jamming by 72%.
This is a good example of work history because it highlights the details of the job tasks, providing an insight into the strengths and abilities of this machine operator.
Refer to these tips to write your work history:
Your job responsibilities as a machine operator depend on the type of industry in which you work, so ensure your resume reflects your specific industry and its unique requirements.
A detailed account of your job responsibilities highlights your abilities and aptitude for the role. Use this section to showcase your competence for the job.
Wherever possible, add examples of your significant achievements. Use measurable data to highlight achievements like cost savings or higher productivity.
4. Conclude with your educational details and other relevant information.
Education
Most machine operators need a minimum of a high school diploma or GED. While this level of education is sufficient for most jobs in this designation, a higher associate degree in machining or a machine operator technical certificate program can help boost your competitiveness.
To list your education, mention the name of your degree and major or diploma, the institution you attended, its location and your graduation date. If you have higher education, you can omit your high school diploma. Additionally, you'll list your highest credential first in the case that you have multiple degrees.
Certifications, licenses and custom sections
A separate section to show off your certifications or additional training is a good way to enhance your machine operator resume.
Some helpful certifications for a machine operator are:
Computer Numerical Control (CNC) Certificate
The Computer Numerical Control (CNC) certificate is for programming multi-axis CNC machines. This program is designed for students wishing to pursue a career in machining or manufacturing. This certification might help entry-level and midlevel job seekers find opportunities as a machinist, toolmaker, CNC operator/ programmer or manufacturing engineer.
Precision Sheet Metal Operator (PSMO)
This training from the FMA has put together some of the industry's best experts in metal manufacturing technologies to provide invaluable training on specific machines and processes. These programs are meant for industry professionals with at least six months of shop experience and for cross-training individuals in related disciplines.
Certified Production Technician (CPT) 4.0
This program is to certify professionals who have demonstrated mastery of the core competencies of advanced manufacturing production. Entry-level as well as front-line supervisors can take up this certification.
These are designed for professional concrete cutters and offer advanced training with both classroom and hands-on instructions. These courses are suitable for experienced operators who want to gain top-notch proficiency and productivity.
Some additional and valuable certifications for machine operators are:
Design and Production Certifications
American Society for Quality Certification
Importance of Material Safety and Sourcing
Certified Automation Professional
Lastly, your contact information sits at the top of your resume and includes your full name, city and state, phone number and email address.
Example of your contact information:
Darrell Hloom
Machine Operator
345-123-4567
darrell.hloom@website.io
Detroit, MI
Free Downloadable Resume Templates for Machine Operators
Check out our easy-to-download resume templates. We hand-picked them from our master library of free resume templates to showcase your technical knowledge. Download these machine operator resume templates and personalize them using your favorite word processor.
FAQ
Updated: September 13, 2022
What are the crucial skills required for a machine operator?
The top three skills necessary for a good machine operator are expert knowledge of the production cycles, familiarity with the machine parts and components, and excellent repair and maintenance skills.
How can a machine operator stand out?
Sound knowledge of manufacturing quality checks and the ability to use heavy machines skillfully makes a machine operator stand out. They also need great concentration and high alertness to prevent mishaps during work.
What is a good objective statement for a machine operator?
A good objective statement for a machine operator could be: "Aspiring machine operator, versed in manufacturing setup and operating machines and other heavy equipment for production, loading and unloading activities. Interested in using my skills in overhauling and maintaining machines and other equipment during the production processes to ensure smooth operations for your company's production line."