Featured In:
Table of Contents
Here are more resources that can help you
A machinist's resume must detail their high-end industrial skills, such as using hand or power-operated tools for various activities related to industrial production. Refer to our extensive resume-writing guide to highlight your industry skills and utilize the writing suggestions to create an impressive machinist resume and impress potential recruiters.
Choose from our array of free templates or dive into job-specific examples designed to write your resume with top-quality professionalism.
Machinist Resume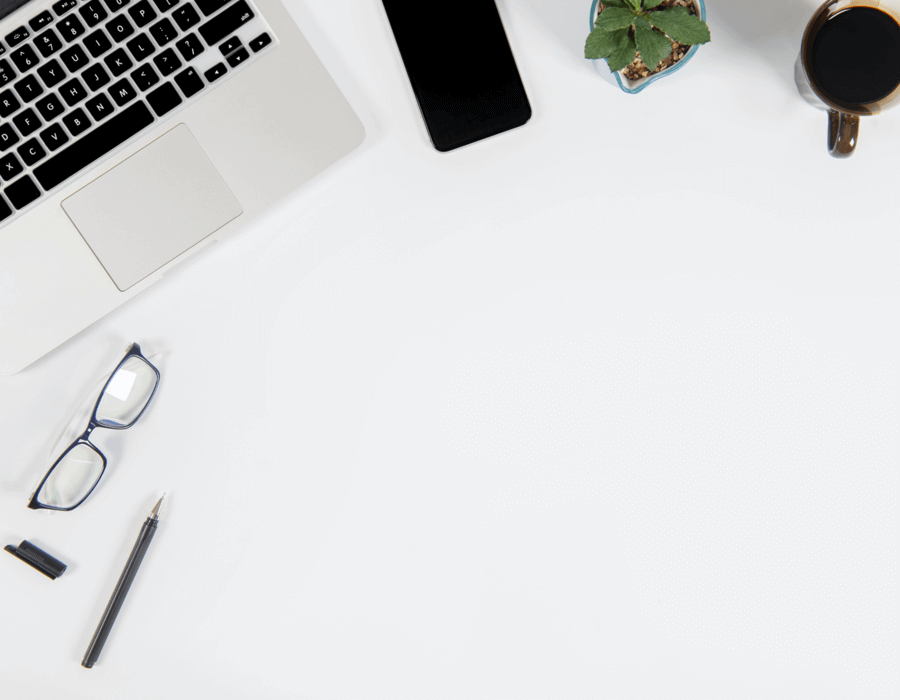 Machinist Resume
Refer to this machinist resume example to see what you can add to your own resume.

Most resumes consist of the following sections:

Your contact information, including your name, city of residence, phone number and work email.
An opening statement that positions your experience and skills as the ideal match for the job.
A complete work history section to showcase your job history and achievements.
A skills section to display your hard, soft and job-specific technical skills.
An education section to highlight details about your academic background.
A custom section for job-relevant certifications, licenses or awards.
Free Downloadable Resume Templates
Prepare to Write Your Resume
Before you start writing your resume, take some time to recall and jot down all of your technical experience and skills. Once you have a clear understanding of the scope of your capabilities, you can start to plan your machinist resume to speak directly to an open job post. Refer to these best practices before writing your resume:
Read the employer's job description carefully and use it as a guide to create your resume's opening statement and skills section. Ensure you mention your skills and experience that match what they're searching for. This job requires specialized skills with automatic and semi-automatic machines; Prioritize those requirements before adding unrelated skills or experience.
Shine a light on significant accomplishments related to precision tools or maintenance of safety standards. It'll be more impactful if you use numbers to quantify the achievements.
Recruiters sometimes use an applicant tracking system (ATS) to scan resumes. Do not use generic keywords like "highly dependable" or "dedicated professional" to prevent getting your resume negatively flagged. Also, avoid the use of flashy fonts or too many acronyms. If you use work-related abbreviations, use the complete phrase followed by the abbreviations, such as Electronic Work Instructions (EWI).
Refer to our list of resume examples that includes a set of standard formats for the role of a machinist. It's beneficial to look through examples to get a good idea about what to include in your resume before beginning the writing process.
Choose the Right Resume Format
Before writing your resume, you need to select one of the three resume formats: chronological, functional and combination. Each format follows different outlines to feature your professional strengths and downplay any employment red flags like a short work history, frequent relocating or job-hopping.
The chronological format showcases your work history in a reverse-chronological format, i.e., starting with the job details of your current or last role and moving backward. Use this format if you have 10 or more years as a machinist.
The functional resume focuses on technical skills and is your best option if you're highly trained but are an entry-level job seeker or change jobs frequently. This resume displays your job-relevant skills, irrespective of your work experience.
The combination or hybrid resume combines some features of chronological and functional formats. It's ideal for candidates aiming for promotions or a better job as it provides equal focus on the candidate's work history and skills.
Our resume formats guide will help you understand more about the features of each resume type.
Chronological

Functional

Combination
How to Write Your Resume With Examples
Use our step-by-step guide for practical suggestions on writing a convincing machinist resume.
1. Select an opening statement.
You may choose one of the two opening statements — a career objective or a summary statement. A summary statement summarizes your work experience and how you can repeat your accomplishments in this open position. We strongly recommend you take this approach.
However, write a career objective if you're applying for your first machinist job. This strategy mentions job-relevant skills and your desire to perfect your knowledge with real-world experience. You should also use this if you have cross-industry experience as a machinist, such as equipment repair or mechanics.
The following examples of two career objectives clearly show the difference between good and bad opening statements.
Poor example:
"As a junior machinist, I've overhauled heavy machinery and developed an effective preventive maintenance schedule for all equipment. Looking to grow my skills further."
This is an example of a poor career objective because it doesn't delve deep into how the candidate performed their duties, making it a vague and generic statement.
Good example:
"Skilled machinist with over two years of experience operating heavy-duty lathes, boring machines, mills, planers, shapers and grinders. Regularly surpassed production targets by 10% or more. Aspiring to deliver quality machining for your company."
This is a good example of a career objective because it:
Highlights details of past work experience.
Mentions the specific job duties to understand the applicant's aptitude better.
Gives examples of the applicant's background and skills using numbers to quantify them.
If, however, you opt for a professional summary, consider these tips when creating your resume's summary statement:
Describe your past work experience using examples tied to the job you'll be applying for so your resume is highly relevant to the role.
Try to use numbers to quantify your tasks and contributions to the role.
Highlight your outstanding achievements. For example, your machinist resume could list accomplishments like outperforming production targets or achieving 100% accurate results.
Look at this well-written summary statement to learn how to write your own:
"Energetic machinist with nine years of experience in CNC setup and operation, conventional mill and lathe operation and precision measurement tools. I've consistently maintained tolerance and standard requirements for all electrical equipment. Seeking the senior machinist role at your company to further my leadership and project management skills."
2. Your skills shape your resume.
Although you'll pepper skills throughout your resume, every resume highlights up to eight core skills under a dedicated skills section. We recommend that this section reflect the same requirements and phrasing used in the original open job posting.
If you're writing a functional machinist resume, however, you'll also add a professional skills section in which you'll describe your top three skills in detail. In that section, you'll add three to four bullet points under each skill in which you describe a time you applied the skill and the results that you got from it.
Refer to this machinist resume example for a clear picture of how the functional resume's expanded skills section works:
Professional Skills
Production expertise
Measured and marked the dimensions and reference points accurately using precision tools.
Calculated and set controls to regulate factors like part speed, feed, coolant flow, depth and angle of cut and different clamping methods.
Overhauled heavy machinery such as pumps, fans and gear reducers, and developed an effective preventive maintenance schedule for related equipment.
This section takes one core skill like"production expertise," and highlights your former job duties and accomplishments. Your professional skills section should repeat this strategy across three or four different skill groups.
When selecting which skills to include throughout your resume, ensure you have a balance of soft, hard and technical skills so the recruiter can see the range of your skill set.
Soft skills refer to how we work and interact in a work environment. Some soft skills that a machinist can possess are:
Good communication
Complex problem-solving skills
Decision-making
Excellent time management
Critical thinking
Teamwork and cooperation
Active learning
Quick response
Independence and dependability
Concentration
Hard skills are job-specific traits and vary depending on the industry. Some of the hard skills for machinists are:
Knowledge of production procedures
Installing equipment and machines to meet specifications
Understanding of safety procedures
Mechanical aptitude
Repairing of machines or systems using the necessary equipment
Quality analysis and evaluation
Ability to interpret technical documents, blueprints and manuals
Mathematics skills
Systems evaluation skills
Knowledge of production design techniques
Technical skills are related to the use of specific work equipment or technology. For a machinist, the following technical skills may tune up your machinist resume:
Troubleshooting skills for heavy machines.
Knowledge of digital production and processing tools.
Quality Management software like ComplianceQuest.
Familiar with EHS (Environment Health and Safety) management software.
Knowledge of manufacturing ERP tools.
For more skills across different industries, refer to our Resume Builder. Our resume-writing tool offers premium templates you can customize using suggested skills and tasks for a machinist. With our Builder, you can get an interview-winning resume in no time!
3. Use your work history to showcase your experience and skills.
The work history section shows your work experience, including your job title, company name, location and duration of employment. When writing a chronological or combination resume, you must add additional information like examples of your significant accomplishments.
Let's look at this machinist resume example of a good and poor work history entry.
Poor example:
Work History
March 2019 - Current
Junior Machinist | ABC Industries Inc.| Dayton, OH
Operate heavy machines.
Review drawings and blueprints.
Take measurements.
This example lacks any details about how the candidate performed their work or the workload they handled, making it generic. It is a simple statement of tasks every machinist performs and does not showcase any tools or abilities required for this role.
Good example:
Work History
March 2019 - Current
Junior Machinist | ABC Industries Inc.| Dayton, OH
Make precision instruments by fabricating, modifying and repairing mechanical instruments.
Modify parts to make or repair machine tools or maintain industrial machines. Applied my knowledge of mechanics, technical mathematics, metal properties and machining procedures to ensure greater efficiency.
Perform routine maintenance on equipment and schedule maintenance needed for optimum performance.
This is an excellent example of work history as it details specific work responsibilities. It helps a hiring manager gauge this job seeker's knowledge and understanding of their machinist responsibilities.
Refer to these tips to write your resume's work history:
Ensure that your machinist resume matches your specific industry and its requirements since job duties are industry-specific and may not be consistent from one industry to another.
Give a descriptive summary of your job responsibilities as it helps highlight your abilities and competence for the role.
Use measurable examples of your significant achievements.
Show your strong aptitude for mechanical or manufacturing work. Add relevant skills related to mechanics and troubleshooting of machines in your resume.
4. Include your educational details and other relevant information in the end.
Education
For the role of a machinist, you need a minimum of a high school diploma or GED.
Machinist Resume Sample:
Joseph Hloom High School
Austin, TX
2016 - 2020
Machinists may also be required to complete an apprenticeship and on-the-job training, whether through obtaining a diploma from a trade school or community college, or at an internship. After completing your training, you can gain authorization to work as a machinist. If you completed any industry-specific certificate program to help enhance your machinist skills, you can add them here or create a custom resume section for certificates or licenses.
Certifications, licenses and custom sections
This is a separate section to show your certifications or additional training that can help enhance your machinist resume.
Some helpful certifications for a machinist are:
National Certifications for CNC Machine Operators
The National Institute for Metalworking Skills (NIMS) offers certifications for CNC machine operators and machinists. These certifications provide portable skill recommendations for CNC machinists and enable employers to use a trusted way to determine if someone meets the requirements for a CNC machinist.
Conventional Machining Certificate
This certificate in manufacturing technology and conventional machining prepares students for entry and growth in machine tool operations. The students learn to set up and operate traditional machines to industrial standards.
Level I Machine Lubricant Analyst
The International Council offers the Level 1 Machine Lubricant Analyst certification for machinery lubrication. No previous work experience is necessary for this program. It teaches you to successfully monitor and maintain machinery through the correct application of lube oil analysis.
Job Planning, Benchwork & Layout
NIMS offers this certification and focuses on a machinist's skills during the job planning phase. It's an excellent way to show potential employers that you're aware of the techniques of successfully preparing for various machinist tasks.
Some additional certifications for machinists are:
Technical Mathematics
Machine Shop Level 1
Computer-Aided Design (CAD)
CNC Mill and Lathe Operation
Conventional Mill and Lathe Operation
Your contact information will include your full name, city and state, phone number and professional email at the top of the page. You can structure your information like this sample:
Free Downloadable Resume Templates for Machinists
Download these free, easy-to-customize machinist resume templates and replace the filler text with your data. You can download your preferred template and use a word processor to customize the resume to fit your needs.
FAQ
Updated: September 14, 2022
What are some top skills required for a machinist?
The top skills required for a good machinist are excellent mechanical and physical coordination, strong attention to detail and accuracy, and expert knowledge of the industrial safety rules and procedures.
How can a machinist stand out?
Some skills that can help a machinist stand out are mechanical simulation, analytical mastery, critical thinking, and reading and comprehending technical documents.
What is a good objective statement for a machinist?
A good objective statement for a machinist can be: "As a hardworking and trained machinist, I'm seeking a full-time position to use my mechanical skills related to the production and repair of mechanical equipment with precision and accuracy."