Featured In:
Table of Contents
Here are more resources that can help you
A supply chain manager is expected to oversee the logistics and update the company's inventory. Skills like material planning and inventory control are must-haves on their resume. Our easy-to-follow guide has more information to help you craft the perfect resume.
Choose from our array of free templates or dive into job-specific examples designed to write your resume with top-quality professionalism.
Supply Chain Manager Resume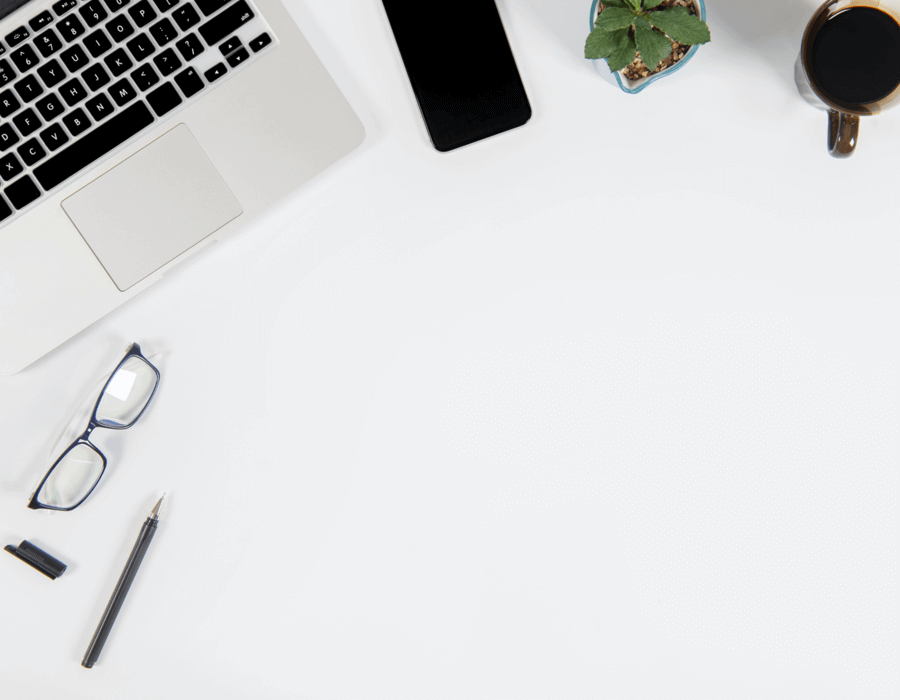 Supply Chain Manager Resume
This example of a supply chain manager resume can act as a study guide and help you write, format and tailor your resume.

Most resumes use some version of the following sections:

Contact information: Your personal information, including your full name, work email, contact number and location, are mentioned at the beginning of your resume.
Summary statement: The quick elevator pitch that positions you as the best supply chain manager for the job, using current skills or previous experience as proof.
Work history/work experience: A descriptive timeline of your previous experience in reverse chronological order.
Skills: The skills section displays your soft, hard and technical skills.
Education: The education section for your academic qualifications.
Optional sections: This last section or sections can highlight any certifications, awards, licenses or personal interests that relate to the open job position.
Free Downloadable Resume Templates
Prepare to Write Your Resume
To be well-prepared and avoid mistakes in your supply chain manager resume, take some time to understand the steps involved in the writing process. These suggestions can help you get started:
Let the job description be your guide to determine the required skills and qualifications. Use matching keywords from the job description to line up your skills.
Keep a list of your educational and job details and your significant accomplishments. You could choose relevant information from this list while creating your resume.
Avoid adding flashy fonts or overusing keywords like "results-driven" or "self-motivated." Try using job-specific traits directly from the job description instead. Some recruiters employ an applicant tracking system (ATS) to filter out ineligible resumes.
Focus on quantifying your skills by adding numerical values wherever possible. For example, i"Effective leadership and job training skills increased order fulfillment speed by 9% over six months."
Remember to double-check your resume for any spelling or grammatical errors.
Refer to our resume examples to better understand what to include in your resume. You will also find the skills required for your preferred role.
Choose the Right Resume Format
Most resumes follow three distinct styles: chronological, functional or combination. Choosing a suitable resume format can help highlight your strengths and downplay weaknesses.
Use the chronological format if you have many years of work experience as a team lead, senior lead, assistant supply chain manager or head manager. This format focuses on your significant work history, achievements and can include promotions, to demonstrate your potential.
Use the functional resume if you've worked in different roles and industries or have taken frequent career breaks. This format downplays your former jobs — you focus on transferable skills suitable for a supply chain manager. Use this format if you have leadership experience, task management, scheduling, job training or analytical skills.
The combination format is appropriate for candidates changing careers or exploring senior roles. This resume provides equal focus on their work history and skills. Use this if you have some experience in the supply chain and are looking for a promotion.
Refer to our resume formats guide for more information on the resume formats.
Chronological

Functional

Combination
How to Write Your Resume with Examples
Gather all of your former experience, accomplishments and skills into one place. You won't showcase all of these in your resume but this information will help you tailor your resume to each open job position. You're ready to start the resume writing process if you gather all information about your work history, skills and achievements. These tips will guide you toward drafting a great resume in less time.
1. Build up an opening statement.
The opening statement in most resumes consists of a career objective or a summary statement, and they're both suited to different job seekers. A summary statement pitches how your top relevant skills and achievements could benefit an employer and focus on the hiring manager's needs.
A career objective outlines your skills, what job position you seek and why. We don't advise using this outdated introduction unless you're a recent graduate, first-time job seeker or career changer.
A summary statement highlighting their skills and responsibilities is a suitable choice for the resume of a supply chain manager who has substantial work experience.
To get an idea about the summary statement, refer to the two examples of a poor and a good summary statement:
Poor example:
"As a motivated go-getter, I've worked as a supply chain manager with four years of experience in material handling and inventory management. Hire me to help maximize synergy in operations and drive profitable growth within the company."
This summary statement is a poor example that uses too many keywords but provides zero quantifiable information on specific skills and achievements. A hiring manager is more likely to trust this job seeker if they specify which inventory programs they know and how much they have reduced the initial cost.
Good example:
"Supply chain manager with over five years of experience. Successfully leveraged experience to implement production plans and create supplier score cards and surveys. My process improvement designs helped bring a 20% increase in supply efficiency. Eager to apply my skills in supply chain management to facilitate process improvements."
We highlighted the strategic aspects of this supply chain manager summary statement, but this is a good example because it:
Describes specific job duties and skills, which help the reader understand the significance of the tasks performed.
Showcases the achievements using numbers to quantify their impact.
Demonstrates the eagerness and energy of the applicant for this job role.
If you're planning on using a career objective, make sure that you've:
Add at least two of your outstanding and job-relevant skills.
Quote examples from your real-life work experiences that support your skills and abilities. The use of numbers is always great to promote your achievements.
Use the following supply chain manager resume example to write your career objective:
"Organized professional with over eight years of experience in supply chain management activities like inventory handling, vendor management and ERP implementation. Seeking a senior position to use my experience to drive improvements and develop and lead supply chain operations."
2. List down your soft, hard and technical skills.
Use the skills section of your resume to display six to eight of your soft, hard and technical skills. You'll feature six to eight skills in a simple listed "Skills" section and scatter a few more throughout your summary statement and work history if you're using a chronological or combination resume.
If you decide that a functional supply chain manager resume fits your job-seeking needs, you reduce your work history list to simple job titles, employers and dates and create multiple skills sections. The most detailed section, known as a "Professional Skills," will break your supply chain experience into three significant subgroups backed by evidence and experience.
Let's look at an example of this expanded skills section:
Skills
Supply chain management
Planning and implementing the overall supply chain strategy for the organization.
Working in collaboration with the sales, operations and finance teams to select the best and most cost-efficient vendors and distributors.
Determining the KPIs (Key Performance Indicators) for the supply chain. Identifying the areas of improvement and providing constructive feedback.
This summary looks at the duties performed by a supply chain manager and helps understand the skills involved. Do not repeat the same skills on your resume in describing your skills.
Soft skills define interpersonal skills required for most roles. These skills identify how we interact with others in a social and professional environment. For a supply chain manager, some soft skills you may possess are:
Excellent communication skills
Active listening
Collaboration skills
Creativity
Detail-oriented
Strong decision-making skills
Organization skills
Persuasion and drive
Multitasking abilities
Strategic planning
Hard skills are learned through education or courses or acquired through practical experience. The necessary hard skills for a supply chain manager are:
Good knowledge of logistics and supply chain management
Project management skills
Understanding of market dynamics
Good numerical skills
Maintaining project schedules
Knowledge of financial planning and forecasting
Workflow optimization
Familiarity with compliance procedures
Data analysis
Material management and inventory control
Technical skills refer to the expertise with digital tools and technologies you commonly use in this industry. Some recommended technical skills for supply chain managers are:
Proficiency in MS Office, i.e., Word, Excel and PowerPoint.
Knowledge of statistics and analytics software like RStudio.
Good knowledge of project management tools, i.e., ProofHub or Workzone.
ERP systems knowledge.i.e., SAP SCM.
Knowledge of automation tools, i.e., ACCELQ, Avo Assure, testRigor.
For more supply chain manager skills, check out our online Resume Builder. You will find resume-writing tips and writing suggestions based on your qualifications and skills.
3. You'll highlight your work experience and accomplishments.
The work history section displays your job history in reverse chronological order, starting with the details of your last held job and working backward.
This section is a great place to showcase your job-related skills and abilities. With each entry, include details like your job title, company name, location and employment tenure and mention a few points describing the tasks performed in that role.
Let's compare a poor and a good example of a work history section.
Poor example:
Work History
January 2019 - Current
Supply chain analyst | ABC Retail | Norfolk, VA
Analyzing supply chain data.
Making recommendations based on data.
Monitoring the inventory.
This example only displays the primary duties of a supply chain manager and doesn't show examples of the actual responsibilities. It isn't easy to judge the candidate's abilities from this work history.
Good example:
Work History
January 2019 - Current
Supply chain analyst | ABC Retail | Norfolk, VA
Review and analyze data to identify improvement areas in the supply chain process. Reduce picking time by 7% and increased productivity by 13%.
Research and identify the most cost-efficient transportation procedures and methods. Reduce expenses by 9%, saving our warehouse $49,000 per quarter.
Maintain a professional and cordial relationship with vendors while promoting company initiatives and values.
This excellent work history example details the tasks performed by defining them and backs them with understandable time and cost breakdowns. This strategy adds value to your supply chain manager resume.
Follow these tips to get more out of your work history:
Focus on giving specific examples instead of mentioning the vague job duties. Real-life examples help to highlight skills associated with the necessary tasks.
Use measurable data whenever possible. For example, quantifying the benefits in terms of cost savings or rise in productivity or efficiency. This role allows you to look at ways to improve the various weak areas in the supply chain process.
Match your skills with the job description by using keywords that appear in the description to highlight your skills and achievements.
4. Use a separate section for academic and other accomplishments.
Education
This section shows your educational background. It includes
Name of degree or license
Name and location of your school or college
Date of completion
For a supply chain manager's position, you need a bachelor's degree, preferably in business management or supply chain management. Strong technical skills and practical experience are added advantages for this job role.
Certifications, Licenses and Custom Sections
Some recommended certifications for supply chain managers are:
Certified Supply Chain Professional (CSCP)
The Certified Supply Chain Professional (CSCP) program emphasizes demand management, supply chain risk and modern supply chain technology trends. These courses are divided based on industry types and allow you to choose the relevant one for you.
Certified Professional in Supply Management CPSM
This supply management training experience addresses the realities of supply management. It also teaches about workplace complexities, including globalization, use of technology and other related competencies that supply chain and procurement professionals use to drive value in their organizations.
This three-level program assesses your knowledge and skills across integrated supply chain activities. You'll analyze real-world case studies and prepare a comprehensive project plan to achieve good results. This process certifies an individual's ability to assess business challenges and implement supply chain improvements strategically.
Oracle E-Business Suite 12 Supply Chain Certified Implementation Specialist
This certification focuses on supply chain purchasing and provides knowledge of supply chain management's best practices and procedures.
Some additional courses that are beneficial for supply chain managers are:
APICS Certified in Production and Inventory Management (CPIM)
APICS Supply Chain Operations Reference (SCOR-P) Endorsement
ISM Certified Professional in Supplier Diversity (CPSD)
SOLE Certified Professional Logistician (CPL)
Your contact information should be a simple list, including your full name, location, phone number and professional email address. For example:
Free Downloadable Resume Templates for Supply chain managers
Download any of these supply chain manager resume templates for free and make changes on your word processor to personalize them. You can add your professional details and format the resume as per your requirement.
FAQ
Updated: September 09, 2022
What are the top three skills of a supply chain manager?
The top skills for a supply chain manager are:
Good knowledge of market dynamics and economics
Great negotiation skills
A strong knowledge of supply chain management, including relevant compliance and quality regulations.
How can a supply chain manager stand out?
A supply chain manager must interact with several other business units like sales, finance and customer service. For this, they need great communication and negotiation skills. They should also be aware of their company's material planning or inventory management requirements. Lastly, they should be good at handling change and not let it affect them personally.
What is a good objective statement for a supply chain manager?
A good objective statement for a supply chain manager would be, "Supply chain manager with seven years of experience in running sophisticated supply chains using ERP systems. Looking for a position where I can use my skills with IT systems for warehouse and inventory management to create a robust supply chain and reduce costs."