Assistant Property Manager Resume Examples for 2023 (Template and Guide)
Use This Template
Featured In:
Table of Contents
Here are more resources that can help you
If you have exceptional communication, inspection skills and an inclination for the assistant property manager position, then being an assistant property manager might be the career for you. Communicate your strengths through your resume with the help of our step-by-step guide, practical examples, resume-writing tips and free downloadable templates.
Choose from our array of free templates or dive into job-specific examples designed to write your resume with top-quality professionalism.
Assistant Property Manager Resume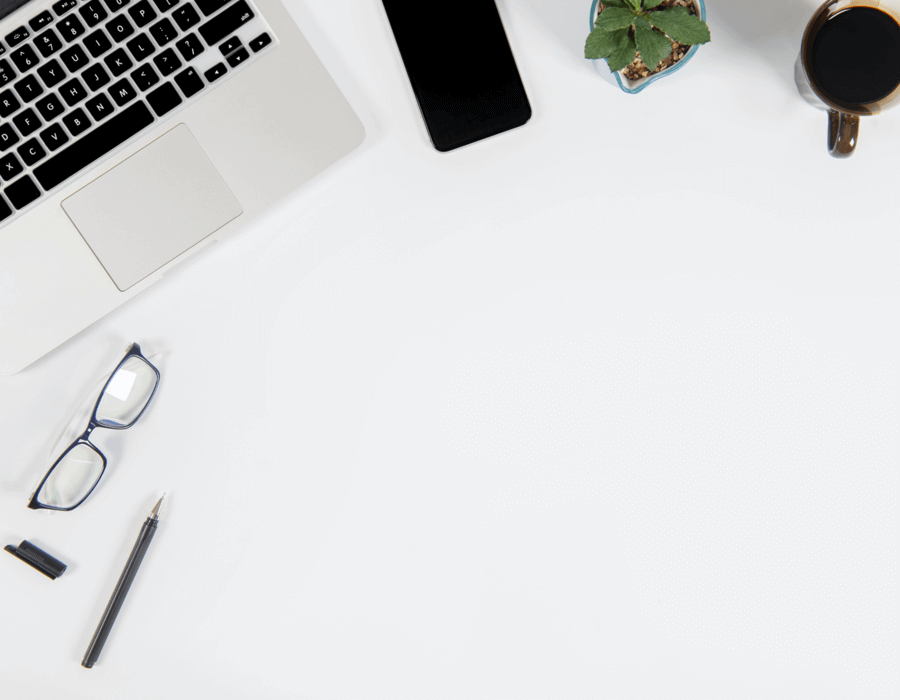 Assistant Property Manager Resume
Before beginning your resume-writing process, please look at the resume example to note the sections that should be on a resume and their purposes.

Here are the standard resume sections:

The first section of a resume consists of your name, contact number, email address and location.
The summary section includes a brief introduction of your professional skills, experience and endeavors.
The work history section contains all your relevant job titles starting with the most recent one.
The skills section includes six to eight soft, hard and technical skills.
The education section lists your academic details and accomplishments.
A custom section can consist of certifications, licenses, awards and other achievements.
Free Downloadable Resume Templates
Casual Blue

Professional Block
Prepare to Write Your Resume
Writing the perfect resume for your next job application can be possible with guided preparation. We have compiled a few effective tips you should follow when writing your resume regardless of your skills or experience.
Remember to keep your resume brief and plan your resume content with your goals and desired position in mind. Employers go through resumes within seconds and a long resume can be challenging to read. Your resume should always be customized according to the position you are applying for. So your important details should connect with the job description and the employers' needs.
Most companies use applicant tracking systems (ATS) to scan resumes. Your resume should have relevant keywords from the job description to get past that. Identify the frequently used keywords or phrases and apply them to your resume. Optimizing your content is a great way to get your resume selected.
While filling in your work history details, ensure that you focus on duties fulfilled and accomplishments in your previous positions. Even if a candidate has 10 years of experience in a particular position, employers are more interested in what the candidate has accomplished.
Once you complete your resume, check for grammatical errors, inconsistent fonts and spacing, any visible formatting errors and other minor details. Ensure that your resume is error-free, polished and looks professional.
Check our resume examples to get more tips and information based on industry and positions. You will discover the suggested skills and qualifications to curate your resume perfectly.
Choose the Right Resume Format
The best way to provide structure to your resume content and focus on your strengths is by choosing a suitable resume format. You can choose resume formats based on your position, experience, skills and other factors like changing careers or employment gaps.
The three common resume formats are: chronological, functional and combination.
The most common for most applicants is the chronological format. This format allows you to list your relevant job titles in reverse-chronological order, making your experience and accomplishments easily accessible to the reader.
The functional format is great for entry-level candidates with little or no experience in a particular role or candidates that have gaps in their work histories. It provides the opportunity for you to focus on essential skills instead of the position you have held.
The blended form of the first two formats is called a combination format. This format lets you equally focus on both skills and work experience.
We recommend you visit our resume formats guide for more details on each format to find the best one for you.
Chronological

Functional

Combination
How to Write Your Resume With Examples
Were you looking for a comprehensive guide on how to execute each resume section effectively? If yes, then you are at the right place. We provide step-by-step guidance filled with comparisons, practical examples, suggested skills and training to help you understand and learn.
1. Pay attention to your opening statement.
The opening statement of your resume will act as a professional introduction before the hiring managers go through your skills or experience. It should be brief but carry enough details to impress employers. There are two choices to choose from: a summary statement and a career objective. Most candidates prefer the summary statement to showcase their capabilities for a particular role or position. The career objective works well for entry-level candidates or career changers to focus on career goals.
If you are new to the assistant property manager role, using the career objective strategy can be appropriate to communicate what you want to achieve in this role, what skills you have and how they are relevant, your academic and training details.
Take a look at the difference between a poor and a good career objective for the assistant property manager role:
Poor example:
"Skilled and passionate individual interested in taking the role of an assistant property manager. I strongly believe I am eligible for the position."
When you talk about your career goals, it is imperative that you support them with skills relevant and required in your desired position. Lacking these details is what makes this career objective unimpressive.
Good example:
"Hardworking real estate professional, eager to fulfill the position of an assistant property manager and hone my skills. Experienced in fulfilling the requirements of more than 15 clients. Exceptional negotiation skills, attention to detail and organizational abilities."
So, what makes this career objective impressive?
The candidate briefly mentions their career objective for this position.
The candidate also includes three critical skills needed in the real estate industry.
The candidate is also specific about the kind of duties they are acquainted with.
If you are an experienced professional working with the summary statement, these few tips can be helpful:
Always add two to three skills relevant to the position you are applying for. This will help employers assess your abilities better and understand what you can contribute to the role.
Include numbers to provide value to your skills, experience and achievements, such as the number of clients you have worked with or your customer satisfaction rating.
Keep your summary statement brief and to the point.
Take a look at the summary statement for the assistant property manager position:
"Highly motivated assistant property manager with more than 10 years of experience in management and business growth. Skilled in maintaining a high occupancy rate and supervising maintenance terms. Exceptional knowledge of policies, occupancy cycles and risk management."
2. Organize your skills effectively.
You can distribute your skills through the work history and professional summary section. However, there is a dedicated skills section on a resume to add six to eight key skills.
Unlike in chronological and combination resumes, the skills section on a functional resume elaborates skills and explains the degree of expertise in tasks, responsibilities and accomplishments. Add three skills and follow each with three to four brief bullet points.
The example below will help you work on a functional resume.
Skills
Precision
Promptly tracked and collected monthly payments from tenants and residents digitally.
Verified tenant information thoroughly before every lease application.
Looked after building maintenance twice a month to ensure safety for the residents.
This is one instance of a detailed skills section. Follow the same format for the rest of your skills to make your skills section effective and impressive.
Ensure that you do not include similar information twice. We recommend you add a balanced number of soft, hard and technical skills to show your diverse range and positively impact employers.
Soft skills come under your personal abilities or habits that determine your impact at work. A few soft skills you can consider as an assistant property manager are:
Strong communication
Time management
Organizational
Politeness
Problem-solving
Patience
Willingness to take on challenges
Quick decision-making
Your ability to gain your customers' trust
Confidence
Job-specific skills are called hard skills that help you complete your work effectively. The following hard skills are essential for every assistant property manager:
Knowledge of affordable housing programs
Knowledge of regulations
Leasing and sales
Budgeting and reporting
Maintenance
Solving tenant problems
Customer service
Property inspections
Spreadsheet management
Administrative work
Having the proper knowledge and skills with digital tools can enhance your working capacity in this digital age. A few technical skills that we recommend to assistant property managers are:
Accounting software such as QuickBooks, Xero
Proficiency in Google Workspace
Expertise in using Buffer and Hootsuite — social media management tools
Track your time with Hours Time Tracking
Task management tools such as Trello
Customer relationship management software such as Wise Agent
Visit our Resume Builder to look for more skills for the assistant property manager position.
3. Create a relevant work history section.
If you are using a chronological or a combination resume, you have to pay attention to your work history section. This is where most employers focus more on your experience, skills and accomplishments. The format to fill in your details is simple — job title, name of your workplace, location and employment dates.
Except on a functional resume, the work history section will be replaced by three main skills with three to four bullet points each describing responsibilities and achievements. This allows employers to have a comprehensive picture of your potential for a particular role.
Take a look at how you can execute your work history section flawlessly.
Poor example:
Work History
Feb. 2018 — Current
Assistant Property Manager | Moordale Real Estate Management | Miami, FL
Conducted tours and addressed questions patiently.
Carried out property inspections for prospective tenants.
Increased and maintained a good occupancy rate.
The poor example does not give out much information about the volume of work managed by the candidate. For instance, it is impossible to guess the occupancy rate from the description.
Good example:
Work History
Feb. 2018 — Current
Assistant Property Manager | Moordale Real Estate Management | Miami, FL
Verified prospective residents, conducted more than 90 property tours, addressed questions and concerns patiently.
Carried thorough inspection before tenants moved in to calculate charges and resolve maintenance issues.
Achieved an 80% increase in the occupancy rate using proper strategies and interactive skills.
Adding more details will make your work history section more impressive and relevant, just like in the good example.
A few tips we recommend while writing the work history section:
Ensure that the job titles you add are relevant to the open role.
Always add numbers to communicate your duties and accomplishments, such as the exact percentage increase in occupancy rate.
To make your resume machine friendly, add keywords from the job description.
4. Add sections for your academic details, certifications and complete with your contact information.
Education
In most resumes, the education section is placed below the work history section, candidates aiming to showcase their educational qualifications can create an extra section for certifications and licenses. The format for writing your education section is similar to the work history section — degree, your institution's name, location and graduation dates.
To be eligible for the assistant property manager position, a bachelor's degree is required in real estate or business. You can also earn a master's degree to become more qualified for the position.
Certifications and licenses
If you want to become more qualified in your profession, getting the proper training and earning certifications is crucial. Here are a few certificates you can acquire for the assistant property manager position.
Certified Property Manager (CPM)
Understand how to increase the value of a property through this certification issued by the Institute of Real Estate Management.
Certified Specialist Of Occupancy
This certification can help you understand the housing occupancy cycle and implement policies and procedures effectively.
Get certified to act between residents and community owners to address and resolve issues or concerns.
Certified Management Accountant (CMA)
Improve your expertise with numbers and improve business with exceptional financial management skills.
Other similar certifications you can acquire are:
Risk management
Manager certification
Business accountant
Real estate investments
Financial modeling
Contact Information
Add your name, location, contact number and email address to complete your contact information.
Free Downloadable Resume Templates for Assistant Property Manager
Not sure how to structure your resume? Don't worry. Save your time with these customizable resume templates to create the perfect resume for your next big job application.
FAQ
Updated: June 27, 2022
What are the top three skills of an assistant property manager?
Assistant property managers need to have exceptional communication and time management skills. But besides these, we recommend the top three skills to help you work effectively — negotiation skills, financial management and knowledge of housing programs and regulations.
How can an assistant property manager stand out?
Having relevant certificates and licenses will give you an edge as an assistant property manager. Make it easy for your customers by providing instructions and information clearly and in an easy way. The other vital factor to stand out is setting realistic prices for your services and rentals. Keep an eye on the competition and make necessary changes in how you carry out your work.
What is a good objective statement for an assistant property manager?
Suppose you want to draft an objective statement that can impress the hiring managers, communicate what you wish to accomplish and contribute to your desired position. Add skills to show you are capable and perfect for the role. For instance, as an assistant property manager, you can add, "Looking for an assistant property manager position to utilize and hone my skills and contribute toward business growth. Skilled in financial management, customer service, planning and risk management."