Featured In:
Table of Contents
Here are more resources that can help you
As property rates continue to skyrocket, renting is becoming a more viable option for people. This predicament also increases the demand for leasing consultants to help tenants with their landlord duties. To help your resume catch the recruiter's eye out of thousands of other applicants, we've compiled a comprehensive guide to assist you in your resume-building process for a leasing consultant.
Leasing Consultant Resume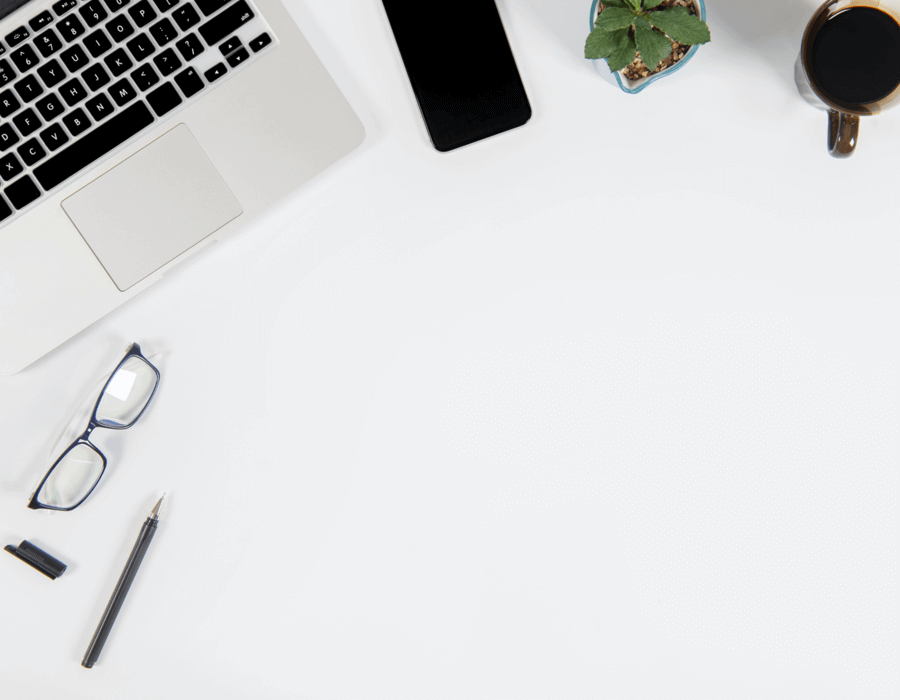 Leasing Consultant Resume
Refer to the template above to get a visual perspective of the resume's formatting aspect.

The sections of a standard resume are as follows:

Include your full name, professional email address, phone number and location in the contact section.
An opening statement detailing your experiences and aspirations.
Professional work history in reverse chronological order.
Quantifiable achievements spread throughout the resume.
An appropriate mix of soft, hard and technical skills.
Add your educational details, such as your degree, college or university name and graduation dates in a dedicated section.
Finish with a custom for certifications and awards.
Free Downloadable Resume Templates
Blogging

Skills Highlight
Prepare to Write Your Resume
Before you start working on your resume, make sure you've gathered the required data. Being prepared can save you a ton of time and make the writing process more manageable. Refer to the following tips and use them as a checklist to ensure you're ready to dive into your resume.
Browse through job descriptions for your role using online job boards. Pull keywords from the tasks and skills mentioned in the job posting and incorporate them into your resume. These small changes can make a big difference on your resume.
Get a hold of all educational documents you might have such as licenses, certifications and other credentials. Sift through them to attain valuable data relevant to your desired role. Also, acquire job-relevant certifications like real estate, sales or business credentials.
Recruiters use applicant tracking systems (ATS) to sort out resumes not adhering to their requirements. Resumes with many grammatical errors, inconsistent fonts and formatting mistakes are discarded if detected by these systems. Make sure to read up on the company you are applying for and other automated systems before you start writing up your resume.
Have a look at resume examples for your job. Choose different formats to assess what fits you best and set a design that goes best with your chosen format.
Choose the Right Resume Format
An inexperienced graduate has drastically different needs from a resume than a professional working for over eight years. One has to rely on the skills learned in college and the other has a plethora of experience to display. This is where choosing the right format is beneficial to the applicant.
There are three different resume formats: chronological, functional and combination.
A chronological format highlights the candidate's work history and hence is suited for individuals with over 10 years of professional experience.
A functional format expands a resume's skills section, making it most viable for entry-level candidates with less than a year of work experience or candidates reentering the workforce.
A combination format equally showcases the candidate's skills and experience, making it applicable for candidates with more than three years of experience.
Check out our resume formats guide to know more about these formats.
Chronological

Functional

Combination
How to Write Your Resume With Examples
Every section of the resume follows a specific structure catered to the candidate's needs. With the help of our guide, paired with examples, you'll be able to choose the appropriate strategy for each section to craft your ideal resume.
1. Begin with an opening statement.
The resume's opening statement follows either a career objective or a summary statement approach. Choosing between these two approaches comes down to your abilities in your chosen industry.
A career objective is best suited for candidates who are clear about their career aspirations. It is written to concisely describe the goal the candidate hopes to achieve in the role they are seeking.
A summary statement describes the candidate's admirable achievements and job-related skills. It is a great way to summarize accomplishments in a brief paragraph, making it easier for recruiters to know what to expect from you as an employee and team member.
The career objective strategy is more suitable for a leasing consultant with less work experience. It lets the candidate showcase their knowledge of the subject while successfully downplaying their lack of professional experience. Refer to the comparison examples below to get a better idea of what to write to create the ideal career objective.
Poor example:
"I am an aspiring leasing consultant looking for a role in your firm. I have acquired knowledge in sales and am interested to learn more about the housing market."
This career objective fails to stand out because it doesn't prove the candidate's ability.
Good example:
"Customer service representative seeking a leasing consultant position in your firm. Well-versed in client relations, telephone etiquette and issue response. Proficient in working with the sales team to achieve targets and market research. Eager to learn more about preparing lease agreements and consulting with prospective clients on housing properties."
The career objective above is a significant improvement from the poor example in the following ways:
It describes the tasks performed by the candidate in detail.
It incorporates the candidate's previous experience regardless of any direct relevance to the job.
It clearly states the candidate's aspirations for the role.
Improve your summary statement by using the following tips:
Mention quantifiable achievements from previous workplaces and academic institutions.
Pick your top skills required for the job description and mention them alongside tasks you've completed that require their use.
Keep it as concise as possible.
Consider the following example of a summary statement and decide what fits you best:
"Dedicated leasing consultant offering a wealth of experience conducting property tours and leading successful marketing initiatives. Handled various property maintenance tasks, including touring prospective customers and creating lease agreements. Well-versed in performing background checks and negotiating lease terms."
2. Spruce up your skills section.
The typical skills section consists of six to eight of your top job-related skills. While this works in a chronological format, a functional resume that highlights the candidate's skills instead of their experience needs something more descriptive.
An expanded skills section covers a more significant chunk of the resume by giving an in-depth look at the top three skills of the candidate. An entry in this section comprises all the accomplishments related to the skill in concise, bulleted statements.
Take a look at an expanded sales skills entry below:
Skills
Sales
Increased overall revenue by 50% from inside/outside sales through effective salesmanship and excellent negotiation skills.
Achieved top performance by strategically adapting to a rapidly changing, competitive environment.
Improved sales by managing sales life cycle, from lead generation through contract negotiations and closings.
Even though the achievements don't include real estate experience, it gives a clear background of the individual's sales abilities, which can be helpful as a leasing consultant. Your skills shouldn't be solely contained in a resume's skill section but rather be spread throughout the resume. Apply your soft, hard and technical skills in work history entries and your professional summary.
Soft Skills are your social interaction abilities, mainly used in a work environment. The recommended soft skills for a leasing consultant are as follows:
Communication
Organization
Negotiation
Listening
Anticipates client needs
Time management
Problem-solving
Leadership
Flexibility
Risk management
Hard skills are the tasks you accomplish on the job. These are essentially learned through work and educational experiences. The essential hard skills required for a leasing consultant are as follows:
Property management
Knowledge of fair housing policies
Property inspection
Strategic sales knowledge
Administrative tasks
Keeping up-to-date with the market tendencies
Accounting
Conflict resolution
Scheduling
Maintaining tenant relationship
Technical skills are technical knowledge required to handle the tools necessary for the job. Some of these skills are as follows:
Property Management Tools, i.e., TurboTenant, Buildium and AppFolio
Customer relationship management software (CRM), i.e., Microsoft Dynamics, Salesforce and HubSpot
Accounting software, i.e., QuickBooks, Sage 50 Accounting, TrackPro Manager.
Microsoft Office, i.e., Word, Excel and PowerPoint
Database user interface and query software, i.e., Showing Suite, Power Closer by Argosy Legal Systems and Yardi
Access our Resume Builder for more leasing consultant-related skills. We have customized resume examples and templates for every real estate job profile. With the help of our additional resume-writing tips for each section, you'll finish crafting your resume quickly.
3. Sort your work history in reverse-chronological order.
Your professional career's work experiences are listed in reverse-chronological order in the resume's work history section. This is done to boost your latest role to the top of the resume so that the recruiter is instantly aware of your current stature.
The work history section consists of the job title, company name, work location and duration of employment. The expanded skills section in the functional format also highlights the candidate's capabilities by showcasing their workplace accolades. A few workplace tasks and achievements follow each entry in chronological resumes.
Let's look at some examples of work history entries:
Poor example:
Work History
July 2017 — Current
Leasing Consultant | Cortland | Austin, TX
Worked with tenants and took care of their needs.
Trained junior employees in property and tenant relationships.
Scheduled daily and weekly goals.
Although this work history details the tasks completed on the job, it barely describes anything further than that. The absence of any figures makes it hard to relate the effort taken by the candidate.
Good example:
Work History
July 2017 — Current
Leasing Consultant | Cortland | Austin, TX
Kept a positive relationship with over 50 tenants and ensured excellent customer service.
Negotiated lease terms, rent and entitlements with over 250 customers and maintained at least 80% resident retention.
Composed daily agendas and weekly goals for company employees and trained them to work with tenants and perform administrative housing tasks.
With the addition of quantifiable achievements, this entry becomes more informative and gives the hiring manager a better understanding of your job-related skills.
Use the following tips to improve your work history entry:
Avoid being vague about your tasks. Instead of giving a general overview, go in-depth and state-specific instances relevant to the job.
List the number of residents you provided a service or the tenants you were assigned. Achievements backed with figures and estimates make for a better work assessment than generic statements.
Job postings and advertisements are a great place to pick up skills required for the job. Try and incorporate a few that relate to you.
4. Mention your contact information and educational background.
Education
The education section of your resume contains the title of your degree, the name, location of the institution you graduated from and your graduation year.
Although it isn't necessary, it is preferred for candidates applying for a leasing consultant job to have a bachelor's degree in business sales or a related real estate course. High school and GED graduates are recommended to not enter their graduation date as this might cause some hiring bias.
For all secretary positions, it is mandatory to have good communication and customer service skills. Sound computer skills and efficient record keeping are some value-added traits.
Certifications, Licenses and custom cections
Add an extra section to display your awards, licenses and certificate courses showcasing your accolades and specializations.
If you feel you're lacking in education to be a leasing consultant, consider opting for the following certifications:
Certified Leasing Professional (CLP)
You are professionally deemed adept at leasing apartments and managing housing properties with this credential.
Certified Specialist of Occupancy-Public Housing (CSO-PH)
The specialized certification verifies your ability to conduct procedures related to leasing public houses using fair housing policies.
Certified Professional Sales Consultant (CPSC)
This essential sales credential helps you to be your customer's business partner by teaching you ways to strengthen your professional relationships to increase sales.
Prove your ability to manage an apartment complex and accomplish all the administrative tasks with this certification.
Browse through the courses below that will help you gain extra training:
Management Essentials Course
Lease Administration
Successful Negotiation: Essential Strategies and Skills
Marketing and Leasing — Retail Properties and Office Buildings
Contact information
The contact information portion of your resume shouldn't contain any unprofessional details and, instead, should get straight to the point. Mention your name, email, phone number and location.
Free Downloadable Resume Templates for Leasing Consultants
Download these leasing consultant templates below for free and replace the prewritten text with your resume's content. The template can be edited using your preferred word processing software.
FAQ
Updated: June 21, 2022
What are the top three skills of a leasing consultant?
The three skills recommended for a leasing consultant are good communication skills, excellent organization skills and knowledge of fair housing policies. There are a lot of other tasks like property management, which requires an understanding of residential upkeep and accounting along with various technical skills. So just having the three skills above won't make you a successful leasing consultant but will indeed work toward the betterment of your job.
How can a leasing consultant stand out?
Putting special effort to be personable with the tenants assigned to you while being sufficiently knowledgeable about your job will surely make you stand out. Making an effort to get to know the residents of the apartment you're overlooking will work in your favor.
What is a good objective statement for a leasing consultant?
A leasing consultant's objective statement needs to showcase their aspirations for their career and describe how the company can aid them meet their goals. Incorporating your skill set while mentioning the tasks you'd like to get better at, such as "Equipped with the knowledge of fair housing policies and eager to expand my understanding of the managerial tasks required to maintain apartment complexes,'' indicates some prior management experience while also stating your objective.