Featured In:
Table of Contents
Here are more resources that can help you
Retail associates work closely with consumers by directly helping them with their shopping needs. To efficiently display your superior customer service skills on your resume, you may require a professional touch. We can help you craft an impactful resume with valuable tips and practical resume examples.
Choose from our array of free templates or dive into job-specific examples designed to write your resume with top-quality professionalism.
Retail Associate Resume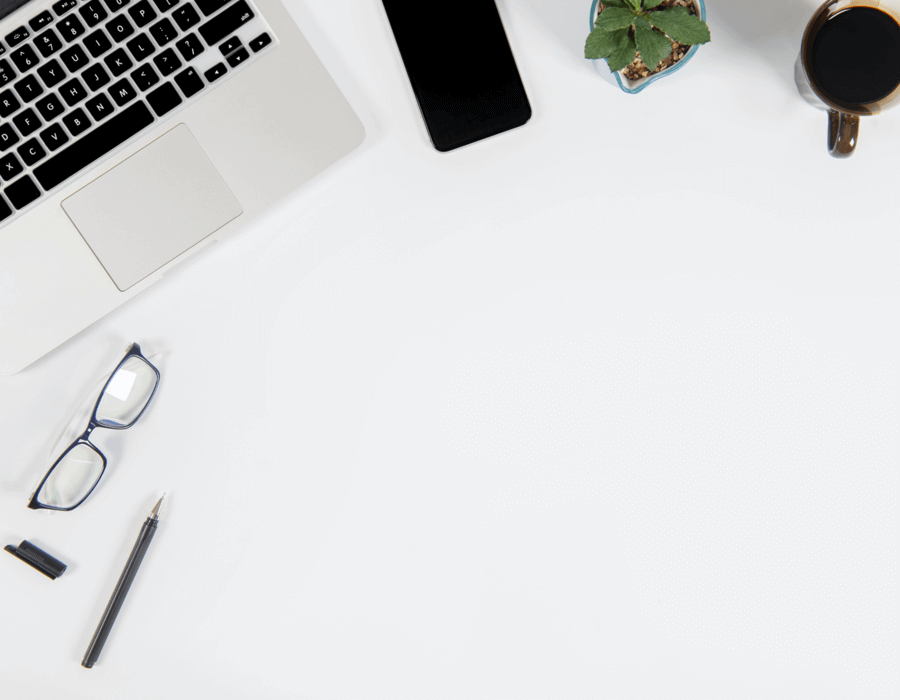 Retail Associate Resume
This retail associate resume example organizes the skills, work experience and qualifications elegantly. Use this template as a reference while creating your own resume content.

Typically every resume consists of the following:

Your contact information including name, email address, phone number and the city where you reside.
A summary statement or career objective detailing your top qualifications.
Your professional experience in reverse-chronological order, from your most recent job title to the oldest.
Your work history should represent your achievements and accomplishments by quantifying them using numbers and percentages.
A section displaying a collection of hard, soft and technical skills.
An education section stating your qualifications, such as your degrees, diplomas or courses taken.
You may also include custom sections for your certifications, licenses or awards relevant to the applied position.
Free Downloadable Resume Templates
Prepare to Write Your Resume
Take some time to gather and organize the information that will go on your resume. Doing this helpful preparation work will make the resume-writing process much easier for you. Follow these tips to make sure you don't miss anything when you begin to write your resume:
Study the job ad to find out the role's required tasks, such as ringing items at the cash register, cash handling or knowledge of POS systems, and the eligibility and skills the position demands. Note down these details and use them to customize your resume for the desired role.
Gather necessary data like the dates of previous jobs, graduation dates, records of specific accomplishments or performance reviews, and any professional certifications. Having this information on hand will save you the trouble of going back and forth when building your resume and getting distracted from the actual writing.
Be aware of tools like the applicant tracking system (ATS) that recruiters use to screen your resume. This automated software streamlines the candidate search by picking the efficiently formatted resumes that have the right keywords and skills mentioned.
Review your resume for writing errors, repetitive keywords like "friendly" and "helpful," and inconsistent fonts, all of which might make recruiters and ATS discard your resume.
Browse resume examples for your desired retail associate job to show you examples of real-life accomplishments, job-relevant skills and the appropriate language for your retail associate resume.
Choose the Right Resume Format
Resume formats organize the information on your resume to showcase your top strengths and de-emphasize your perceived shortcomings. Based on the amount of experience you have and how you want to grow your career, you can choose between the three resume formats: chronological, functional and combination.
The chronological format focuses on a work history section listed in reverse-chronological order, which is why it's a practical choice for retail associates with a long, consistent and progressive career in retail.
The functional format shines a light on your professional skills, making it a top choice for candidates with the skill set to be efficient retail associates but with little to no previous experience.
The combination format is ideal for career changers or midlevel, experienced candidates that want a promotion since this resume lays equal importance on your work history and skills sections.
For more details on the resume formats, their strengths and their execution, check out our resume formats guide.
Chronological

Functional

Combination
How to Write Your Resume With Examples
This step-by-step guide will offer you helpful tips and practical examples to aid you in writing every section of your retail associate resume. Let's dive in!
1. Craft a compelling opening statement.
Your resume's opening statement can take two forms: a career objective or a summary statement. The summary statement is the most practical choice in most instances as it focuses on mentioning all your best abilities and skills for the job. On the other hand, the career objective reveals your goals and aspirations to the recruiter, which helps build interest in your application if you're a recent graduate, career changer or resuming work after a long break.
Let's better understand a retail associate's summary statement by analyzing these examples.
Poor example:
"A reliable retail associate with years of experience providing excellent support to clients and their needs. Equipped with diverse skills and ability to enhance the store's reach."
Even though this summary statement informs of the candidate's experience in client support, it lacks specific information on the tasks they performed and gives an incomplete picture.
Good example:
"Innovative and highly motivated retail associate with six years of experience in providing excellent support to clients while building rapport. Adept at implementing problem-solving techniques for customer complaints and handling a high call volume of 40+ daily calls and in-store customers. Successful at sales and maintaining high customer satisfaction ratings through a friendly demeanor and assisting with additional customer questions."
This summary statement does a better job by explaining the applicant's role-specific skills and highlighting the candidate's achievements of handling sales and rating high in customer satisfaction.
If you'd instead opt for a career objective, make sure your objective has the following:
A clearly expressed goal or career plan you aim to achieve in the position that benefits you as a candidate and the employer.
Skills, qualifications or accomplishments relevant to the job that directly show the employer you can bring solutions to the workplace.
Professional certifications, particular coursework or internships that validate your knowledge and show you come prepared for the role at hand despite not having much formal experience.
Have a look at this example of a career objective to plan your approach:
"Reliable and upbeat retail associate adept at building and retaining customer loyalty, satisfaction and purchases with consultative techniques and diligent attention to individual needs. Knowledgeable about product merchandising, payment processing and cleaning. Dedicated and dependable relationship-builder eager to return to the workforce after maternity leave."
2. Categorize your skills.
Any resume is incomplete without a skills section highlighting your top qualifications for the role. Depending on the resume format you choose, the way you format the skills section will vary.
The skills section is positioned after the work history in a chronological resume and should list six to eight skills.
In the case of a combination resume, the skill section goes before the work history section, but like the chronological format, it's concise.
The functional resume's skills section goes before the work history and has a more detailed description of the candidate's skills.
Check out the following example of functional resume's skill section formatting so you can better visualize it:
Skills
Store Management
Organized the store merchandise racks and displays to promote and maintain visually appealing environments.
Stocked merchandise, clearly labeled an average of 400 items, and arranged them according to size or color.
Reported suspicious actions in the store area to the supervisor, effectively reducing losses by 18%.
Regardless of your chosen format, skills form an integral part of your resume, and having a diversified skills section will help you stand out. A rich skills section should have a balanced mix of soft, hard and technical skills, all equally important for you to succeed in any role.
Soft Skills define the efficiency level at which you do a task or how you behave with others. These skills are more related to your personality and work ethic. For a retail associate who is constantly working with clients and co-workers and doing all sorts of tasks, these soft skills are ideal:
Interpersonal communication
Charisma
Active listener
Detail-oriented
Reliable
Fast learner
Executive decision making
Delegation
Organization
Time management
Prioritizing tasks
Rapport builder
Conflict resolution
Hard skills are closely related to a specific job or industry, which is why you can gain them through education, training and hands-on experience. A retail associate should have some of the following hard skills:
Customer care and service
Merchandising
Inventory maintenance and control
Sales pitching
Product and merchandise knowledge
Transaction processing
Cash handling
Scheduling and organizing customer appointments
Solving customer issues
Technical skills refer to your abilities using the technologies and digital tools of your industry or job. For example, a retail associate could have these technical skills:
Working knowledge of computers, laptops and tablets.
MS Office (i.e., Excel and PowerPoint)
Inventory software (i.e., Katana)
Digital payment gateway literacy
POS software proficiency
CRM software proficiency
On our Resume Builder, you'll find even more job-specific skills you can include on your retail associate resume. Our resume-writing tool will also provide you with prewritten content and tips that will help you perfect your resume.
3. Showcase your work history.
The work history section consists of your collective professional experiences in reverse-chronological order, meaning the list should start from the most recent job to your oldest one. Your work history informs potential employers about your career trajectory by highlighting your professional achievements.
For every different job in your resume's work history, you should mention the official job title, company location and dates of employment. You will also add three to four bullet points describing specific accomplishments and tasks you completed in each role for chronological and combination resumes.
Compare these two examples of chronological work history sections:
Poor example:
Work History
February 2018 – Current
Retail Associate | CVS Healthcare | Orlando, FL
Organized store merchandise racks.
Monitored shopper behavior.
Helped customers and managed large purchases.
This work history fails to describe specific tasks or accomplishments regarding organizing merchandise and helping customers. The candidate is no different from the average applicant without any particular achievement.
Good example:
Work History
February 2018 – Current
Retail Associate | CVS Healthcare | Orlando, FL
Organize the store merchandise racks and displays to promote and maintain visually appealing environments.
Support loss prevention goals by monitoring shopper behavior.
Help 50+ customers per day and manage large purchases by collecting items from shelves and storage locations.
This work history resolves the former example's shortcomings by including numeric data that expresses the extent to which the candidate succeeded in their tasks.
Read on for more helpful tips on how you can improve your work history section:
Analyze your career trajectory and include only relevant job titles favoring the applied position. Each entry under this section should be in line with the role requirement.
Include quantifiable achievements that substantiate your accomplishments with percentages, numbers or dollar amounts. Numbers are attractive to recruiters and ATS because they provide more precise information about you.
Add keywords and skills from the job description when describing your achievements. Doing so not only adds depth to your resume but allows you to include more than the standard amount of resume skills.
4. Contact information, education and any custom sections.
Education
Your education should emphasize your formal degree(s) or diplomas that link you with the job title. Ideally, mention your highest qualification with each entry, including the name of the degree, the institution you attended, its location and graduation date, if applicable.
You can be a retail associate with a high school diploma or with on-the-job expertise. However, higher positions may demand a degree in customer relationship management or sales management.
Certifications, licenses and custom sections
You can provide the employer with other valuable information about you, such as professional awards you've received throughout your career, any volunteer work you have done, or certifications or licenses related to the sales associate job. Professional certifications allow you to further your career prospects, so if you're interested in continuing your professional education, consider the following:
Certification in Point of Sale System
This certification can help you maintain a customer database with point of sale software knowledge.
Certificate in Retail Operations
This certification enhances your understanding of different aspects of retail operations.
Certified Professional Sales Person
This certificate will help you enhance your sales and pitching techniques.
This program discloses knowledge regarding techniques and strategies in visual merchandising.
This certificate will come in handy to learn the ins and outs of retail, enabling you to open your own store someday.
Finally, your contact information should include your full name, residing city and state, official phone number, and email address.
Best Free Downloadable Resume Templates for Retail Associates
Use these free downloadable resume templates for your retail associate job and customize them to your preference. Simply reference the template's instructional content to fill in your resume sections and you're ready to apply.
Retail Associate FAQ
Updated: March 06, 2023
What are the top three skills of a retail associate?
The top three skills a retail associate should have may vary depending on the specific role. Your role's extent, years of exposure and industry dictate the most anticipated skills you'll need. For example, a retail associate employed in a high-end clothing store should possess customer service and assistance skills, deep product knowledge and POS system proficiency. Regardless of the role your encounter, the following skills are essential for a retail associate:
Excellent interpersonal skills
Customer service and assistance
Communication skills
How can a retail associate stand out?
To stand out as a retail associate, amplifying your skills to go above and beyond the basic requirements of your role and responsibilities is the best approach. Genuine dedication to customer service, flawless transaction processing, an organizational skill set and measurable accounts of your professional successes and accomplishments can help your resume stand out.
What is a good objective statement for a retail associate?
A good objective statement informs the employer about your role aspirations and the skill set you're bringing to the job. For example, an objective statement for a retail associate could say, "seeking an opportunity to explore the role of retail associate to continue developing my skills in customer service, product sales and inventory management to assist in the smooth functioning of your store." Always showcase your aspiration and how the recruiter will benefit from it.