Featured In:
Table of Contents
Here are more resources that can help you
Cahiers exclusively deal with transaction processing impacting the store's performance and they are also the last face customers see before leaving the store. Applying for a cashier position calls for an engaging resume that showcases your people skills and quick mathematical mind. Create your perfect cashier resume with our complete guide's writing tips and practical examples.
Choose from our array of free templates or dive into job-specific examples designed to write your resume with top-quality professionalism.
Cashier Resume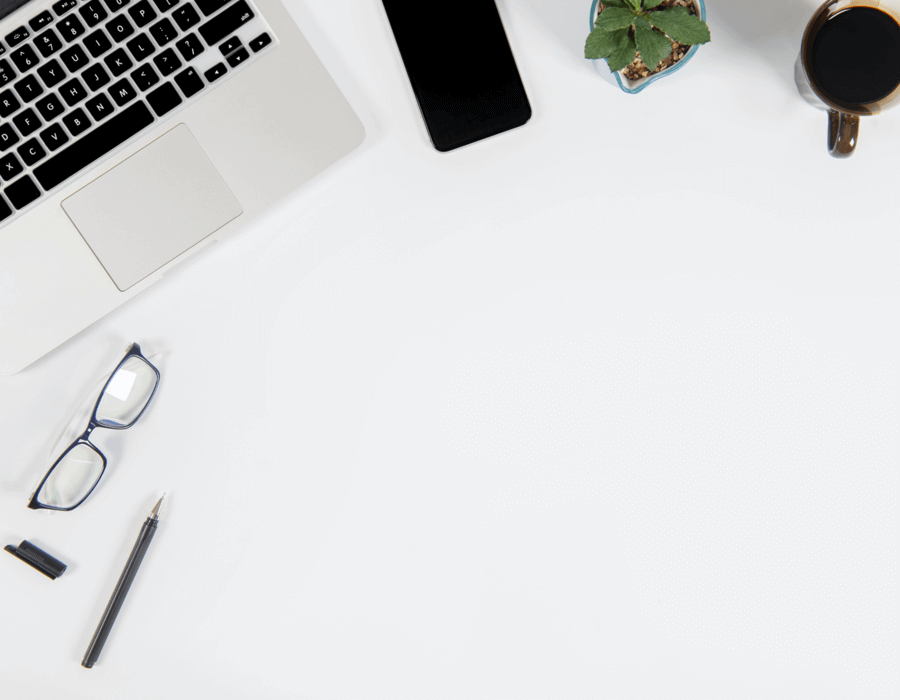 Cashier Resume
Use this resume example as a base to understand a resume's key sections and how to present your content in the most effective way.

Always include the following in your resume:

A contact information section with your name, residing state and city, email address and phone number.
A summary statement or career objective showcasing your skills and career goals.
A history of your previous jobs in reverse chronological order, supported by quantifiable achievements.
Skills section emphasizing a diverse set of soft, hard and technical skills.
A section displaying your formal degrees or diplomas proving your qualification for the position.
Additional custom sections for displaying certificates, licenses or awards you've obtained.
Free Downloadable Resume Templates
Shoe Store Cashier

Store Cashier
Prepare to Write Your Resume
Diving into resume-writing without preparation can be daunting. Because a resume involves a lot of information, we've compiled a list of tips to help you organize it and smooth out the process.
Identify the employer's expectations for the role and the qualifications and skills you possess. Note the ones you possess, as these will help you tailor your resume to the role, making you seem like an ideal candidate.
Pinpoint specific accomplishments from all your previous jobs and collect any essential data to support your claims, for example, an employee of the month awards or an increase in check-outs on your shifts.
Be aware of applicant tracking system (ATS) that screen resumes and filter out candidates. Avoid spelling mistakes, extravagant fonts and unusual designs as ATS negatively flag these. To bypass ATS, include as many keywords from the job description and have industry concepts with their acronyms, for instance, "point of sale systems (POS)."
Compare and analyze our resume examples to visualize how a cashier's resume looks to help you build your own.
Choose the Right Resume Format
Picking the correct resume format is crucial to highlight your abilities, career history and qualifications for the role. There are three resume formats—chronological, combination and functional—and you have to select one that works best for you.
Now how do you decide on a format? This is where we come in to help you decide.
Pick the chronological format if you've had a consistent and long career of 10 years or more as a cashier or in retail. This format demands all the attention be on the work history section, so it's ideal to mention multiple accomplishments per job.
Pick the functional format when applying for an entry-level cashier position or if you have no prior experience. This format is beneficial for people with career gaps and recent graduates, as it emphasizes your skill set while downplaying the work history section.
Pick the combination format if you wish to highlight your work history and a diverse skill set equally. This format is ideal for career changers and candidates applying for a promotion as it conveys you're a well-rounded employee.
Check our resume formats guide for detailed information on each format and how to pick the one for you.
Chronological

Functional

Combination
How to Write Your Resume with Examples
Now that you're geared up for the task, let's begin writing your cashier resume. You can whip out a resume in no time with the help of our step-by-step instructions.
1. Craft an impactful summary statement or career objective.
Your opening statement must be robust and impactful, leaving an impression on the employer. You have two approaches to writing this section: the summary statement or the career objective.
The summary statement is an infallible strategy for any applicant because it's packed with all your best attributes, such as years of experience, accomplishments, skills and other professional qualifications.
A career objective can work in specific scenarios, such as when you're applying for an entry-level position, if you're rejoining the workforce after a long break or if you don't have enough experience to back up the position you are wishing to apply to. This strategy offers a more personal approach where you can paint your perceived setbacks in a positive light by providing a clear career goal despite them.
Let's review some examples and better understand how to write an objective statement for a cashier.
Poor example:
"Dedicated and friendly individual seeking a full-time position as a retail cashier. Eager to improve my skills with a positive attitude to learn by working in your store."
This objective statement highlights the candidate's desired position and learning attitude, but it leaves out qualification details.
Good example:
"Certified and trained cashier seeking a full-time position at your store. Bringing in a year of customer service and cash handling expertise and looking for opportunities to learn and improve."
This objective statement works because:
The term "certified" points out the candidate has an official cashier qualification.
The skill set gets support with at least a year of experience.
The attitude to learn and improve is apparent.
If you'd instead opt for the summary statement strategy, check out this example:
"Focused cashier with a strong understanding of retail and food service operations. Committed and hardworking with experience processing transactions and assisting customers. Dedicated to resolving sales related issues, answering client's questions and ringing up customers. Creative problem-solver versed in customer service."
Try these tips to maximize your summary statement:
Include one or two skills matching the job description to impress your recruiter.
Include figures or numeric data to represent your contributions. For instance, you quote the percentage of customer transactions you handled per day.
Include job-aiding certification (one of two) for a strong opening statement.
2. Select and categorize your skills.
Your skills section should consist of six to eight skills specifically tailored for your desired role. Reference the list of skills you prepared before sitting down to write your resume, compare them with the required skills and qualifications from the job ad and include the most relevant ones to your experience and the position.
You will include a single bulleted skills section in a chronological resume and you should place it below your work history section.
Skills are just as crucial on combination resumes and should be placed above the work history section. You can even add multiple skills sections on a combination resume.
You should place the skills section front and center on functional resumes and expand it with supporting evidence. The functional skills section consists of three core skills followed by bullet points describing instances where you've efficiently utilized each skill.
Check out the following example of a functional skills section:
Skills
Sales
Helped 40 customers complete purchases, locate items and join reward programs per shift.
Checked pricing, scanned items, applied discounts and printed receipts to ring up customers.
Assisted in balancing the cash register and POS system and processed sales, returns, online orders and gift card activations.
No matter the resume type or amount of skills sections you include on your resume, you should always strive for an equally balanced mix of the three skills types: soft, hard and technical.
Soft Skills describe your ability to work with others and how efficiently you perform a task. For example, a cashier checks out clients' purchases but doing it with a sincere smile and engaging disposition shows their soft skill set. Below you will find professional skills you can add to your resume:
Verbal and written communication
Helpful and eager to help customers
Adaptable to additional role requirements
People person
Friendly and welcoming
Reliable to handle cash processing
Responsive to customer's needs
Relationship builder
Positive attitude
Quick learner
Hard skills demonstrate your ability to handle role-specific tasks that require training, education and practical exposure. A cashier's hard skills can be summarized as follows:
Basic math skills
Customer assistance
Transaction processing
Cash register handling
POS system utility
Refund or replacement processing
Order checking
Suggesting store products to customers
Skills to operate scanners, printers, card swiping machines and other electronics
Product knowledge
Technical skills are representative of your ability to incorporate the technology and tools the role of cashier demands. Here's a list of technical skills for a cashier:
POS software operating knowledge
Digital payment literacy, including e-wallets, UPI, PayWave and Sodexo pass.
Working knowledge of computers, laptops, smartphones and tablets.
Microsoft Office, including email platforms like Outlook.
You can seek the help of our Resume Builder for more cashier skills, as well as job-specific suggestions you can add to your other resume sections.
3. Outline your work history.
Your work history section is crucial to display your career progression and professional accomplishments over the years. Work history should inform the employer of the number of roles you've had, for how long you stayed in each and highlight key achievements that made you a stand-out employee.
When it comes to formatting, your work history should be organized in reverse chronological order, meaning your current or most recent job should top the list and so on. Each entry should include your official job title, name of the company, location and dates of employment. Then you should add three to four bulleted phrases describing impressive achievements in each role.
Review the following examples to compare a good and poor work history section.
Poor example:
December 2020 – Current
Cashier | Zara| Santa Monica, CA
Maintained cash drawer at the store.
Accurate management of the cash register.
Checked each product thoroughly before processing the order.
This example does list key responsibilities of cashiers but the first two points seem repetitive and it provides limited information on respective tasks.
Good example:
December 2020 – Current
Cashier | Zara| Santa Monica, CA
Maintains cash drawer of $4,000 or more per shift.
Keeps the register accurate through correct billing and cash management practices.
Reviews weekly sales ads, monitors price changes and corrects labeling of items.
In comparison, this work history presents a more impressive account of the candidate's skills by supporting core responsibilities with quantifiable accomplishments and specific skills.
These tips will help you maximize your work history:
Always include at least one quantifiable achievement. Whenever you list a task or accomplishment, add numbers that specify even more the scope of your achievement. Recruiters love to visualize how you can create the same impact on the new job.
Pull keywords from the job description to score higher with the ATS. Using the same concepts you find on the job ad to describe your skills and accomplishments will give your resume more points on applicant tracking systems and employers will pay special attention to your resume.
Be strategic when choosing the skills and professional achievements that will go on your resume. Tailor your content to match what the employer is looking for. Instead of writing your resume thinking solely about you, try to approach writing it as how you can be the solution to their professional needs.
4. Showcase your education, contact details and additional sections.
Education
This section summarizes your formal education by displaying the degrees or diplomas you've obtained. Although a cashier role might not require any formal education, it's always best to let employers know this basic information.
These suggestions will help you to demonstrate your qualifications efficiently:
Start with the highest degree or diploma in your possession. It can be your bachelor's degree or high school diploma.
Each entry should include, the degree's name, name of the school, college or university, location of school/college/university and graduation dates.
Adding additional courses or certifications strengthens your qualifications if you have less experience.
Certifications, Licenses, and Custom Sections
You create additional sections and customize them to display your certificates, licenses or awards. Although the previous section can embody these details, it's recommended to design a custom section if you've bagged more than two certificates or licenses.
These certifications and courses can help you enhance your resume:
Certification in Customer Service and Sales
This certification will legitimize your ability in sales and customer service.
This free course teaches you how to look out for security breaches when using Apple Pay, Google Pay and contactless payments.
Certification in Point of Sale System
This certification can display your ability in handling POS system software to your employer.
Administrative Assistant Certification
This certification can prove your caliber in handling administration, including your cashier duties.
Free Downloadable Resume Templates for Cashier
Use these free downloadable resume templates to make your resume stand out from the recruiter's pile. Edit them on any word processor and customize them with your details. Now you're job interview ready!
FAQ
Updated: March 06, 2023
What are the top three skills of a cashier?
The nature and requirements of your skills differ with your role, determining the kind of duties you will perform. For instance, a grocery store cashier, in addition to cash register handling, restocks the products on the shelf and assists the customer with their product knowledge.
Nevertheless, a cashier should have these three skills to work efficiently in any industry:
Customer service
Transaction or cash handling
Basic math skills
What do cashiers earn?
What a cashier earns depends on their experience level, skill set and geographic location.
According to payscale.com, entry-level cashiers earn an average salary of $10.07, cashiers with mid-level experience (5-9 years) earn $11.33 and experienced cashiers (10-19 years) make a total average salary of $11.72. The skills including customer service, customer relationship building and transaction processing attract more wages.
How can a cashier stand out?
If you want to stand out as a cashier, present yourself as a unique and desirable candidate by quantifying your work-based achievements and the diverse skill set differentiating you from other applicants. For instance, a technically inclined cashier with digital gateway literacy and social media marketing skills promotes a unique cashier image.