Featured In:
Table of Contents
Here are more resources that can help you
Retail managers overlook the functioning of a store or business, stretching from budgeting and relationship management to business promotion, marketing and profit-enhancing. Converting these versatile skills into a resume requires a professional eye and we're here to help. Use our step-by-step guide and resume examples to write an effective retail manager resume.
Choose from our array of free templates or dive into job-specific examples designed to write your resume with top-quality professionalism.
Retail Manager Resume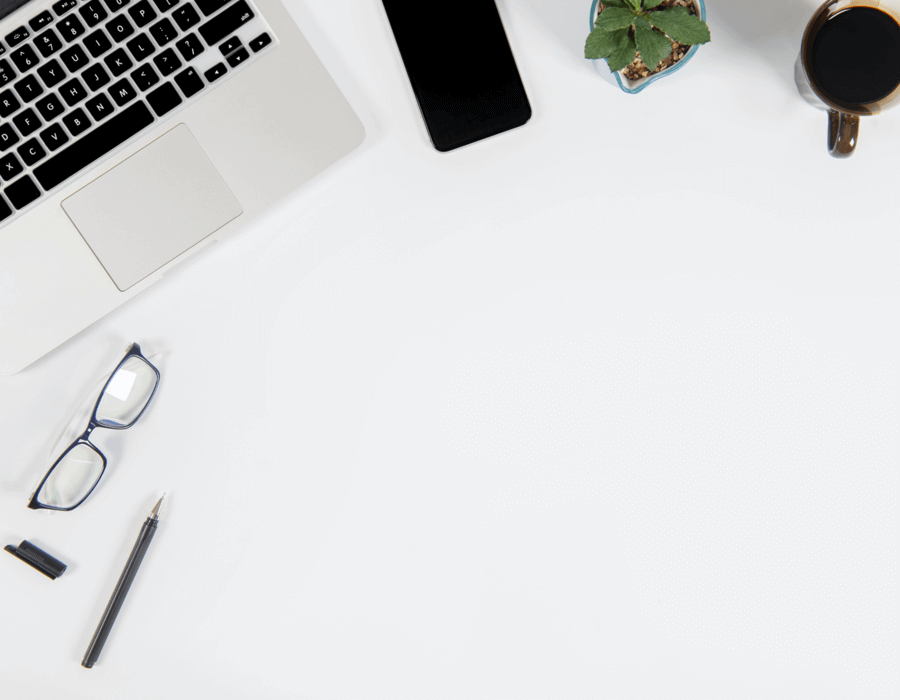 Retail Manager Resume
Use this retail manager resume example as a starting point for learning a resume's main sections, what information to include and how to phrase the content appropriately for a potential employer.

Every resume should include the following sections:

Contact information with your name, residing location, phone number and email address.
A convincing summary statement or career objective.
Work history in reverse-chronological order.
A skill section listing your soft, hard and technical skills.
An education section demonstrating your academic background.
Optional extra sections to showcase your certificates, licenses or awards.
Free Downloadable Resume Templates
Prepare to Write Your Resume
To ease into the task of resume writing, you may require some preparation to avoid being disorganized or inaccurate with your resume content. Before you start writing, try these suggestions:
Study your desired role's job duties and required skills and qualifications, which you can find in the job description. Make a note of which essential skills you possess, for instance, staff management, profit multiplication and business management.
Accumulate necessary information for your resume, such as degrees, past employment details, certifications, important dates, special projects, performance data and other information.
Because most major retail stores use applicant tracking system (ATS) to scan resumes, you should make it ATS-friendly. From the start, prioritize keywords and skills from the job descriptions and avoid ambiguous concepts like "hard worker" or "team player" and eccentric fonts. Pro tip: always include the full keyword and its acronym, for example, "point of sale (POS) systems."
Make sure all your accounts are in order. Your professional email shouldn't include any funny nicknames and if linking your social media, do a thorough sweep of any inappropriate content.
Take inspiration from resume examples for your desired role, so you start familiarizing yourself with the industry keywords, skills and experiences the retail manager job requires.
Choose the Right Resume Format
Once you're organized to write your resume, you should pick a resume format that suits your professional experience and goals. Resume formats form the base of your resume and dictate where you place your sections.
You can choose between three resume formats: chronological, combination or functional.
The chronological format is ideal for retail managers who've had a consistent, 10+ year career in retail since it focuses on your work history and relevant accomplishments.
On the other hand, the functional format is excellent for entry-level applicants or candidates with little to no experience because it showcases your professional skills and downplays your career.
A combination format benefits career changers and retail managers returning to the workforce after a hiatus since it showcases a strong work history and diverse skill set.
Unsure about which format you should use? Our resume formats guide can help you solidify your decision with detailed information highlighting each format's pros and cons.
Chronological

Functional

Combination
How to Write Your Resume with Examples
Now, let's focus on writing your retail manager resume. We'll lend our professional perspective and assist you every step of the way. Before you know it, you'll have built a stellar resume with these suggestions:
1. Spruce up your opening statement.
The opening statement of your resume is one of the most critical sections, as it piques the employer or recruiter's interest to continue reading the rest of your resume. To grab the recruiter's attention, you should use your top qualifications to craft your summary statement or career objective.
There are two ways you can go about writing your opening statement. The summary statement is the strategy we recommend the most because it most effectively communicates your strengths related to the job at hand.
The career objective, in comparison, is a less direct approach because it centers on your needs as well as the employer's. For example, in addition to mentioning your skills and qualifications, a career objective will also serve to explain why you're changing careers, why you're relocating or why you have limited work experience.
Compare these two career objective examples so you can learn how to write one:
Poor example:
"Retail professional interested in a managerial position. Eager to work hard and contribute to the team with my leadership skills and experience in sales. Worked for years in Walmart, Walgreens and supermarkets."
This example provides minimal information regarding the candidate's skills; therefore, it fails to engage the reader's attention except for the valuable retail experience in megastores.
Good example:
"Motivated retail manager with over 15 years of experience in national megastores like Walmart and Walgreens. Experienced in staff management and scheduling for over 40 personnel. Equipped with extensive and varied product knowledge. Retiree with 30-time employee of the month record, eager to return to the workforce and contribute my leadership and organizational skills."
This career objective example reworks the poor model above and maximizes it with quantifiable metrics to support the claims. It also contrasts their hiatus from the workforce by immediately sharing an impressive professional achievement.
If you'd instead opt for a summary statement approach, follow these tips:
Mention one or two skills mentioned in the job description to wow your recruiter.
Make a quantifiable account of your contributions. For instance, you can write, Enhanced the sales by 30% through digital payments and online shopping promotion techniques.
Share job-relevant certifications (one or two) to impact the recruiting manager.
Most importantly, don't overcrowd your summary statements with keywords or phrases. Make it precise yet informative.
Check out another summary example for better clarity:
"Driven Retail Manager with nine years of experience in retail, sales, management and overseeing staff of over 50 employees. Talented at leading daily activities and enhancing store atmosphere. Successful background resolving routine and unique issues to drive continued revenue growth and increase customer loyalty. Strengths in strategic planning, efficiency and team building."
2. Diversify your skills section.
Your skills are highly relevant in proving your caliber and ability to manage a retail establishment. The resume skills section should showcase six to eight diverse professional skills you've acquired through training, professional exposure and education.
The way you organize your skills section will depend on the resume format you choose. On chronological resumes, one skills section made of bullet points will suffice. On combination resumes, you can have a list of skills and a summary of qualifications. Functional resumes' skills sections focus on your resume, so you should expand each skill with descriptions of tasks that demonstrate how you've used that skill in previous roles.
Let's look at an example of a functional resume's skills section entry so you can understand it better:
Skills
Merchandise Administration
Strengthened merchandising and promotional strategies to drive customer engagement and boost 35% sales.
Aligned inventory processes with demanded projections to maximize organizational and budget efficiency.
Developed a product processing system to expedite merchandising by an average of 15 days.
Whichever format you choose, you must include a balanced mix of soft, hard and technical skills to show you have all the necessary attributes to be a successful retail manager. We have made a list of skills that can help you build a robust resume:
Soft Skills describe your ability to perform a task effectively, whether interacting with team members or optimizing your productivity. Some examples of skills for a retail manager are:
Verbal and written communication
Charismatic
Authoritative
Team leadership skills
Conflict resolution
Observant
Ability to collaborate with team
Organizational skills
Time management skills
Hard skills are specific to a role or industry and enable you to perform the job duties. You have to learn hard skills, either through education or practice. A retail manager position will likely require you to have some of these hard skills:
Personnel Management
Sale maximizing skills
Customer service
Inventory control and management
Retail budgeting
Staff recruitment and training
Business management
Retail operations management
Business promotion
Retail marketing
Technical skills relate to the tools and technologies you commonly use in your day-to-day job duties. For example, a retail manager's technical skills can be:
Proficient in POS software
Expert in MS Office programs
E-commerce platform literacy
Google Workplace and cloud storage practical knowledge
You can find more job-relevant skills in our Resume Builder, along with pre-written content you can include in all your resume sections. Give our builder a chance and it'll write a personalized resume for you in minutes!
3. Outline your work history accomplishments.
A retail manager's work history should highlight their career accomplishments and professional skills through the years. You should list all your relevant job experiences in reverse chronological order, meaning you start with your current or most recent role and work backward.
You'll need to share your official job title, company name, location and dates of employment. You should include three to four bullet points detailing your top accomplishments in that position for each job title. Simple! However, you'll want to compare the following examples to see where retail managers can go wrong when writing their work history sections and how to properly maximize all of your professional data.
Poor example:
Work History
11/2020 - Current
Retail Manager | Ulta Beauty Inc. | Kissimmee, FL
Leads and supervised the cashiers
Controls store inventory
Greets customers with friendliness and answer any questions
This poor example gives us a basic overview of what any retail manager does in their job. The candidate doesn't stand out because they don't include specific achievements or quantifiable accomplishments.
Good example:
Work History
11/2020 - Current
Retail Manager | Ulta Beauty Inc. | Kissimmee, FL
Reviews reports of cash and operations to effectively control store inventory.
Successfully drives new product lines to increase annual profits by 25%.
Answers questions about store policies, resolves conflicts and addresses customer concerns.
This example is more specific, giving the employer a clearer idea of the candidate's strengths. Including a quantifiable achievement also lets employers differentiate you from the applicant pool by tying you to that impressive goal.
To maximize your work history section, keep the following tips in mind:
Prioritize your professional accomplishments and achievements based on how they fit the desired job's requirements. Paying particular attention to what the employer needs for the role will customize your resume to the employer's expectations.
Quantify your career success and achievements in the job description under each title. For instance, you can write "increased the store's sale by 20%."
Avoid including redundant details, be specific and direct. Don't overcrowd this section with unnecessary keywords or phrases.
Take out the job titles not helping your applied role from your resume. You can decide which job titles to include based on the relevance of those job titles. However, if eliminating jobs makes it seem like you had extensive job gaps, you might want to reconsider.
4. Fill in your education details, contact information and certifications.
Education
Your education section shows employers you have the academic training and knowledge to perform your role efficiently. Employers expect a bachelor's or associate degree in business administration or any related field for retail managers positions. You can, however, be eligible for a retail manager position with a high school diploma but you'd need a lot of substantial professional experience.
When formatting your education section, list your degrees in reverse-chronological order if you have more than one. Include the name of your degree, the college or institutions where you acquired it, its location and graduation date.
Certifications, Licenses and Custom Sections
You can also build additional sections to showcase certifications, licenses or awards that add expertise knowledge to your resume. The following certifications may help you boost your retail manager resume:
Certificate in Planning and Inventory Management
This certificate proves your eligibility in supply chain and inventory management.
The American Association awards this certificate for Investment and Financial Management, and it demonstrates your knowledge of managing budgets.
Certificate in Retail Operations
This certificate proves your ability to manage the operations in a retail establishment.
Certificate in Conflict Management
This certificate will come in handy to resolve workplace conflict and manage your staff well.
Certificate in Retail Marketing Strategy
This certificate program will equip you with a retail marketing strategy to increase sales and promote your retail store.
You can enhance the scope of your retail manager's role by specializing in these fields:
Retail Marketing
Human Resource Management
Visual Merchandising
Customer Relationship Management
Retail Business Management
Free Downloadable Resume Templates for Retail Manager
Check out these free resume templates you can use for your retail manager job. Simply download the file and edit it on your preferred word processor. Replace the filler text with your information and you're good to go.
FAQ
Updated: March 06, 2023
What are the top three skills of a retail manager?
The top skills for retail managers will depend on the industry they're in and what the scope of their duties are. A retail manager working at ZARA will tap into different skills compared to the one working in Walmart.
Regardless of your industry, experience level and role expectations, these three skills are a must-have for a retail manager:
People and employee management skills
Sales and inventory management
Customer service and assistance
How can a retail manager stand out?
A retail manager can stand out by showing employers they have the skill set to manage a team in a hectic environment and also the knowledge to propose new ideas to maximize the store's workflow. Although having previous experience is usually a given, a retail manager can solidify their candidacy by having certifications that prove they can handle various aspects of the role, such as supply chain management, marketing and sales.
What is a good objective statement for a retail manager?
A good objective statement shines a light on your role aspirations and your skills to back up your goals.
An aspiring retail manager's objective statement may write, "Results-driven retail sales associate with a degree in retail management looking for a full-time position at your store. Bringing in 3 years of sales and inventory management experience. Versatile and responsive to dynamic demands and needs of a retail environment."
This objective statement efficiently describes the aspiring retail manager's role by reflecting the candidate's skill set, experience and qualification.