Retail Sales Associate Resume Examples for 2023 (Template and Guide)
Use This Template
Featured In:
Table of Contents
Here are more resources that can help you
An eye-catching resume that highlights your enhanced customer engagement skills, persuasive selling and product knowledge for retail sales associate positions is necessary. Let us guide you through the resume-writing process with practical examples and tips.
Retail Sales Associate Resume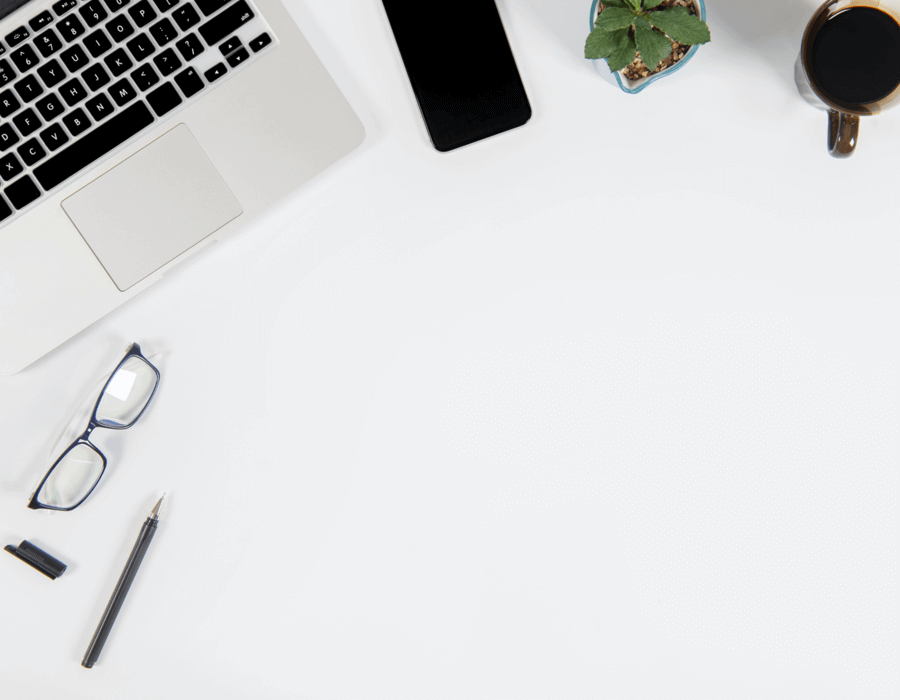 Retail Sales Associate Resume
Use this resume example as a guide to get acquainted with the five main resume sections and the type of content you should be writing.

Most resumes divide your information into these sections:

A header with your contact information, including your name, location, phone number and email address.
A professional summary or objective statement depending on the desired role and your career status.
Work history section demonstrating your career progression in reverse-chronological order, highlighting your professional accomplishments and achievements.
A skills section displaying your soft, technical and hard skills.
An education section for your formal degrees, diplomas and specialized training.
Custom sections for your other certifications and licenses if you have 2+ certificates in your possession.
Free Downloadable Resume Templates
Simple Underline

Solid Segments
Prepare to Write Your Resume
Before you sit down to write your resume, you should make sure you recopilated all the little details you need to build out your resume sections. Gathering details such as dates of employment, official job titles, dates of promotions and more will get you organized to continue writing your resume without interruptions. Follow these tips before you sit down to write your resume and you'll have a smoother resume-writing process:
Study the job description well and note specific requirements, skills and qualifications. You should mention as many of these in your resume whenever you possess them.
Research the position you're applying for to analyze its status in the job markets, the best salary offered for the position based on experience and the top skill set demanded for the role for a comprehensive understanding.
Gather the essential information, such as your degree or diploma certificates, contact details of references from past workplaces, professional achievements and accomplishments, important dates (i.e., duration of past employment and graduation dates) and other job-relevant certifications or licenses.
Keep in mind that you will be writing for a recruiting manager that may seek the help of resume screening software like applicant tracking system. This software filters out resumes based on matching keywords, grammatical correctness, relevance of skills, font style and template formatting.
Compare and analyze a few resume examples to display your accomplishments, skills and professional success as a retail sales associate the best way possible.
Choose the Right Resume Format
Resume formats provide the base to showcase your professional strengths while downplaying any limitations. Picking the right format will depend on your career needs, the position you're applying for and your level of professional experience. You can choose from three resume formats: chronological, functional and combination.
The chronological format is an excellent choice for sales associates who've been working in retail for over ten years by focusing on a well-developed work history section.
The functional format focuses instead on the skills section, ideal for entry-level positions and candidates with little to no formal experience.
The combination format emphasizes your work history and skills equally, proving beneficial for candidates switching industries or applying for promotions.
Learn more about implementing these formats on our detailed resume formats guide.
Chronological

Functional

Combination
How to Write Your Resume with Examples
Now that you're equipped to begin writing let's compose each resume section for a sales associate position.
1. Decide on a strategy for your opening statement.
The opening statement of your resume consists of a short paragraph detailing why you're an ideal choice for the role. You can choose between two strategies: the career objective or the summary statement. We suggest using the summary statement for your retail associate resume, as it'll help you emphasize your professional skills and expertise directly and concisely.
You can also open your resume with a career objective if you are changing career paths, have no prior retail experience or are a recent graduate. Career objectives do a better job explaining your lack of experience by focusing on what you wish to accomplish on the job and how.
Compare the following examples to learn how to draft a good career objective:
Poor example:
"Driven and reliable Retail Sales Associate looking for a full-time position at your store. Eager to learn and enhance my skills while working here."
This example pivots the career aspiration of the candidate with a positive learning attitude, but it fails to mention the role-specific skills or qualifications.
Good example:
"A driven retail sales associate with an associate's degree in retail and sales management, seeking a full-time position at your store to expand my leadership abilities and provide certified successful sales techniques to the team. Equipped with marketing skills and relationship building during an internship at Zara."
This objective statement is a good example because:
It mentions the candidate's educational qualifications.
Provides job-specific relevant skills
Backs skills and qualifications with an internship at Zara, compensating for the lack of experience.
If you opt for a summary statement instead, follow these valuable tips:
Quoting one or two skills from the job description will impact the potential employer.
Share quantifiable contributions, such as the customer flow rate handled with the satisfactory shopping experience.
Mention (one or two) role-enhancing certifications or licenses.
Now, review this summary statement and fashion you own:
"Goal-oriented retail sales associate versed in greeting a high-volume of customers and recommending merchandise based on individual requirements. Skilled at creating displays to promote higher sales, completing cash register transactions and maintaining accurate records of operations. Passionate about sales, helping customers and delivering top-notch experiences in every interaction."
2. Display a diverse skill set.
Your skills section should list six to eight skills that show you can perform your job duties efficiently. The way you format your skills section will depend on the resume format you choose.
Chronological and combination resumes have skills sections listing various role-specific skills in bullet form. In contrast, the functional format goes beyond a simple list and expands each skill with descriptions of tasks and achievements that validate the skill set.
Check out this functional skills section to better understand how to format it:
Skills
Customer Assistance
Greeted over 60 customers per day.
Provided accurate information about promotions, customer programs and products, helping drive high customer retention by 35%.
Fielded customer questions regarding available merchandise, sales, current prices and upcoming company changes.
Include a balanced mix of soft, hard and technical skills for your retail sales associate's role to showcase your diverse skill set.
Below, you'll find a breakdown of the skills types and examples of skills for your sales associate resume.
Soft Skills define your ability to interact with others in the workplace, whether customers, coworkers or your employer. Following soft skills may help your resume:
Verbal and written communication
Outgoing
Proactive
Dependable
Accommodative to customer's needs
Attention to detail
Multilingual
Patient with customers
Pleasant demeanor
Hard skills represent your specific abilities gained through training, education and hands-on exposure. The following hard skills are essential for a retail sales associate:
Client service and relationship management
Customer retention skills
Expert in sales
Product knowledge
POS system knowledge
Working knowledge of cash register
Customer-based problem solving
Inventory stocking and restocking
Display design
Technical skills reflect your experience with the technology and digital tools of your profession or industry. For example, a retail sales associate could include the following technical skills on their resume:
Knowledge to operate computers, laptops or tablets.
Proficiency in digital payment gateways like UPI or e-wallets.
Ability to operate scheduling and accounting software i.e. Connecteam, Humanity, Quickbooks, Zero.
POS and CRM software proficiency
You can find more role-specific skills on our Resume Builder which also suggests pre-written content for all your sections based on the job title you're applying for.
3. Showcase your work history.
The work history section consists of a list of positions you've held throughout your career, displayed in reverse-chronological order. List your current or most recent job first and work your way backwards.
Each job entry needs to include your official job title, the name of the company, city and state where it's located and dates of employment. Additionally, you should accompany each role with three bullet points that describe your top accomplishments in the job.
A chronological format positions the work history section right after the opening statement, however, the work history follows the skills section in functional and combination resumes.
Below, you'll find one good and one poor example of a work history section so you can understand what key elements make this section stand out for employers:
Poor example:
March 2018 - Current
Retail Sales Associate | Metropolitan Museum Of Art | New York, NY
Prepared merchandise for the sales floor by pricing or tagging.
Increased sales.
Offered Customer assistance.
This work history only does the bare minimum. The claims seem lackluster and arbitrary without quantifiable metrics to substantiate them.
Good example:
March 2018 - Current
Retail Sales Associate | Metropolitan Museum Of Art | New York, NY
Prepared merchandise for the sales floor by pricing or tagging.
Increased 25% of sales by offering advice on purchases and promoting additional products.
Responded to customer queries regarding accessories and proper care for merchandise.
In comparison, this example briefly explains the sale increasing strategies and customer assistive duties performed by the candidate.
To further improve your work history, follow these tips:
Populate your work history descriptions with relevant skills and keywords that match those in the job description to prime your resume for applicant tracking systems and recruiter alike.
Prioritize mentioning specific accomplishments that demonstrate your skills and dedication instead of listing job tasks anyone in the role can do. It's crucial to share work experiences that differentiate you from other candidates.
Quantify your workplace success and achievements with percentages or numbers to make your candidature appealing to the employer.
4. Finish with your contact information, education and custom sections.
Education
The education section of your resume displays your formal qualifications, such as your degrees or diplomas, proving your eligibility for the position. Your education section should list your official degree title or diploma, the name of the school or institution, its location and graduation date, if applicable.
You can land a retail sales associate position with a high school diploma and pick up the skills by learning on the job. Depending on the position, industry and employer, the demanded qualifications may vary. If you wish to advance quickly in your career, acquiring these degrees or courses may help your case:
Degree in Sales and Marketing
Degree in Business Administration
Degree in Retail Management
Degree in Supply Chain Management
Degree in Economics
Certifications, Licenses, and Custom Sections
You can make additional sections to display your certificates, licenses or awards if you hold more than two of these. The following certifications can help you strengthen your resume:
Sales Development Representative Certificate (SDR)
This certification prepares you for the tech side of the sales industry.
Specialized Certificate for Sales
This certification has five courses to help you refine your sales skills and strategy, irrespective of your career level.
Certified Professional Sales Person
This course certifies you as a fully capable salesperson and is awarded by the National Association of Sales Professionals.
Certification in Point of Sale System
This certification enhances your knowledge to handle POS software and customer database management.
This program informs you of the techniques and strategies in visual merchandising.
Contact Information
Your contact details should display your official name, location (residing city or state), official email address and phone number. You should place this information in the header of your resume.
Free Downloadable Resume Templates for Retail Sales Associate
Download these free templates and use them to enhance and customize your own resume.
FAQ
Updated: March 06, 2023
What are the top three skills of a retail sales associate?
The top three skills a retail sales associates should have vary on their associated industry and role expectations. For instance, a sales associate employed in a small local business wil thrive with different skills than those of a sales associate at a megastore. Regardless of the industry or role expectations, a sales associate must possess these skills:
Outstanding sales skills
Customer service and assistance
Sharp communications skills
How can a retail sales associate stand out?
If you want to stand out as a sales associate, having previous experience in a retail environment is always aplus. If you want to be a desirable candidate it's great to have a diverse retail skill set, for example, cash handling and math skills in case you need to work the cash register or visual merchandising skills for setting up store displays. Being versatile is key.
What is a good summary statement for a retail sales associate?
A good summary statement for a retail sales associate should be packed with the most relevant skills and professional qualifications. Decide on what are your biggest strengths: is it your years of experience, your sales skills or great customer service? List your top qualities in your summary statement to quickly grab the recruiter's attention. Refer to this summary statement, for instance, "Highly motivated retail sales associate with over five years of customer service and sales experience. Outgoing sales professional with a track record of driving increased sales, improving buying experience and elevating company profile with target market. Consistently recognized for sales performance and excellence in customer service."