Featured In:
Table of Contents
Here are more resources that can help you
To land a store manager position, you'll require a powerful resume highlighting the complex aspects of your role. Our professional expertise can guide you in displaying your supervising, performance-enhancing and managerial skills to potential employers. With our practical examples and resume-writing tips, you can design your resume in no time.
Choose from our array of free templates or dive into job-specific examples designed to write your resume with top-quality professionalism.
Store Manager Resume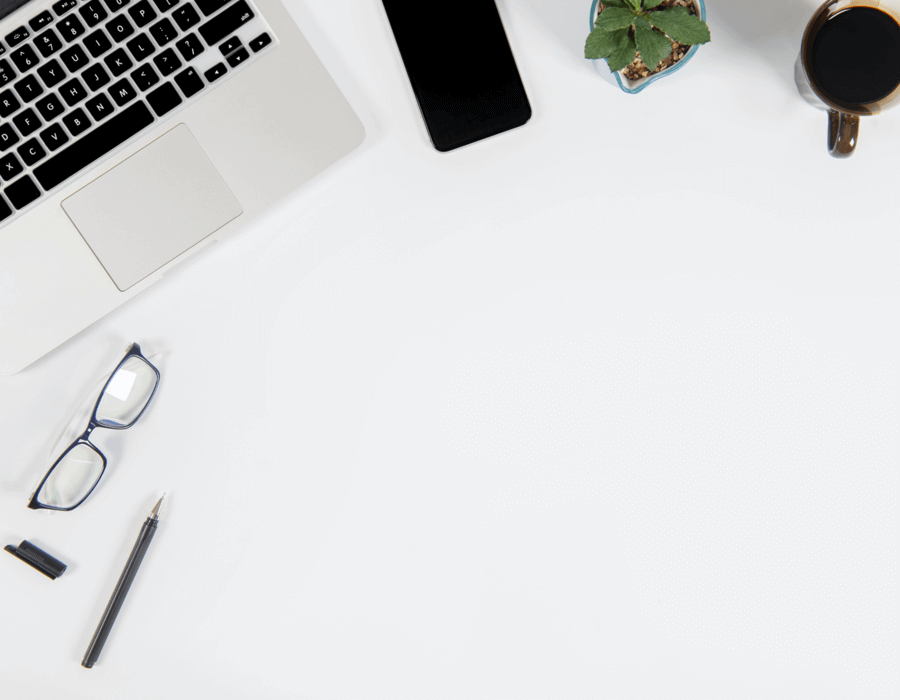 Store Manager Resume
This resume example aptly communicates a hypothetical candidate's abilities and relevant work experiences to qualify for a store manager position. You can use this chronological resume example as a reference when writing your store manager resume.

Your resume should include the following sections:

A section with your contact details such as your name, location, phone number and email address.
An introductory professional summary statement or career objective based on your qualifications and where you are in your career.
A work history section with accomplishments listed in reverse-chronological order.
A mix of job-relevant hard, soft and technical skills.
A section displaying your educational details such as degrees or diplomas.
Optional custom sections to showcase your certificates, licenses or awards.
Free Downloadable Resume Templates
Prepare to Write Your Resume
Taking the time to do some preparation work before you sit down to write your resume will save you time in the long run and provide a smoother writing process without unnecessary interruptions. Try these tips if you want to maximize your time:
Study the job description closely to understand the eligibility, duties and skills the employer requires. Make a list of key skills such as store administration, employee supervision and customer service, to tailor your resume for the desired position.
Research the job market so you understand the average salary in retail and the best certifications for store managers. This information should help you understand how you stand against other applicants and tell you what to highlight on your resume.
Collect all the required information before you start writing your resume, for example, your degrees or diplomas, past employer details, professional achievements, relevant dates and certifications.
Remember to write your resume with applicant tracking system in mind. This software scans your resume to gauge if you're an ideal match by searching for matching keywords or phrases from the job advertisement.
Select a formal and easily readable font for your resume. Look out for spelling mistakes, inaccuracies and repetitive words like "driven" or "trustworthy" in your resume.
Review and compare our resume examples for your desired role to visualize what a store manager's resume should look like and the kind of information your resume should include for this position.
Choose the Right Resume Format
Choosing the resume format that works for you is vital to emphasize your skills, eligibility and career history to hiring managers. Pick one from the three popular formats, chronological, combination and functional.
The chronological format focuses on your work history, so store managers with a long and consistent retail career will be the best fit.
The functional format highlights your skills while downplaying your experience, so it's geared more toward entry-level positions and inexperienced retail professionals.
The combination format places equal emphasis on your skills and experience, making it a great choice if you perhaps want to get promoted from shift manager to a store manager position.
If you want to learn more about how to write these three types of resumes, check out our resume formats guide.
Chronological

Functional

Combination
How to Write Your Resume with Examples
Let's begin writing your store manager's resume with our stepwise assistance now that you're geared up for the task.
1. Craft a compelling opening statement.
Your opening statement is the first thing the employer reads, therefore, it needs to leave an impact. You can choose between a summary statement or a career objective depending on your career situation.
In most cases, we recommend opening with a summary statement, also called a professional summary, as it celebrates your skills and abilities, presenting you as an ideal candidate for the role. A career objective comes in hand in specific scenarios, for instance, if you are applying for an entry-level store manager position, recently graduated and looking for a job in retail or you're resuming your career after a long break.
Below you'll find a few examples of opening statements you can study so you're better equipped to make the right choice between a career objective or summary statement.
Let's first compare a poor and good example of a summary statement:
Poor example:
"Motivated store manager with work experience in various national retailers and skilled in merchandising, client relations, promotional ideas and staff management."
Although the candidate aims to share valuable information, their claims fall short without quantifiable achievements or specific details about their work experience.
Good example:
"Dedicated, strategic-thinking and meticulous store manager with comprehensive experience managing a staff of over 40 employees, relationship-building resulting in a loyal personal customer base of 25 high-revenue clients and profit channel growth. Self-motivated leader with expertise in expanding network connections, persuasively introducing products, customer service, inventory control and projections, vendor relations and territory development. Talented at identifying customer needs to deliver effective solutions."
This summary statement is packed with specific accomplishments and skills that directly respond to an employer's requirements for a store manager position. This statement provides a much more detailed description of the applicant.
If you deem your career situation demands a career objective instead, check out this example:
"Trustworthy and reliable store manager with a degree in retail merchandising, seeking a full-time position at your store. Acquainted with successful sales strategies and promotional ideas with a year of experience at Cloud Nine Superstore where I was top selling agent for 5 consecutive months."
If you want to write an impactful career objective, follow these tips:
Downplay your perceived limitations i.e., having no experience, gaps in employment or changing careers by contrasting with a positive quality such as up-to-date knowledge from a recent degree, transferable skills from other jobs or a newfound motivation.
If lacking formal experience, make sure to pack your objective with key skills the employer is looking for in a candidate. Study the job ad to figure out which skills you should emphasize.
Mention any degrees, certifications, special courses, training or official experience you have that can show the employer you have practical knowledge of the job.
2. Display a diverse skill set.
The skills section in your resume should display six to eight skills that accurately describe your abilities to perform the job at hand. The question of how to build the skills section in your resume depends on the format you choose.
Chronological and combination resumes have skills section that consist of the bulleted list you're most likely used to seeing. Functional resumes instead have an expanded skills section where you list three main skills and support them with descriptions of accomplishments that demonstrate your abilities.
This example will help you visualize a functional skills section entry, so you can create one if you decide to do so:
Skills
Management
Maintained proper product levels and inventory controls for merchandise and organized the backroom to facilitate effective ordering and stock rotation.
Analyzed financial statements and studied advertising strategies to decide profitability ratios.
Coordinated 60% of office operations and kept the store in compliance with security procedures and company standards.
We suggest displaying a balanced mix of your soft, hard and technical skills, demonstrating the range of your store managing skills to potential recruiters. Learn what each skill type means and browse through our skills examples to pick some for your resume:
Soft Skills define the personal abilities you apply to your job to complete tasks more efficiently and collaborate with team members or clients. A store manager could have any of the following soft skills:
Assertive communication
Trustworthiness
Dependability
Team leadership
Conflict management and resolution
Delegation
Organization
Executive decision-making
Multitasking
Attention to detail
Supervisation
Hard skills display the job-specific skills you've acquired through formal training, education or on-the-job experience. You can add the following hard skills to your store manager resume:
Employee management and training
Sales expertise
Vendor management
Operations management
Expert in POS system
Bank deposit procedures
Inventory administration
Profit maximization
Loss prevention
Visual merchandising
Creation of promotional materials
Cash register skills
Cash management
Technical skills refer to your ability to use the digital tools and technologies of your industry. For example, some common technical skills for your store manager resume are:
Technical know-how for operating computers, laptops or tablets.
Proficient in budgeting, accounting, payroll and database management software.
Acquainted with various digital transaction tools like UPI, e-wallets and payWave.
3. How to display your work history?
Your work history section records your career trajectory and progression in a reverse-chronological order starting from your recently held position. Your work history promotes your professional exposure and skills, asserting your eligibility for the role.
Regardless of the format you choose, your work history should display:
The job roles you've held with separate entries.
Each entry displaying your designation or job title at the previous workplace, the employer's name and duration of employment.
Descriptive account of professional accomplishments and achievements under each section.
This comparative example will help you better understand the representation of the work history section:
Poor example:
February 2018 - Current
Store Manager | Artsy Abode | Saint Augustine, FL
Operational performance management.
Promoted new merchandise.
Promoted team collaboration, performance management.
Although this example mentions the store manager's duties, it fails to give a descriptive account of how the candidate achieved them.
Good example:
February 2018 - Current
Store Manager | Artsy Abode | Saint Augustine, FL
Assesses vendor quality to maintain cost control and maximizes operational performance.
Rotates merchandise and displays every 15 days to feature new products and promotions.
Promotes team collaboration, performance and efficiency by fostering healthy environments focused on mutual success.
In comparison, this example briefly explains how the candidate achieved product promotion and team collaboration.
To further enhance your work history section, follow these tips:
Prioritize accomplishments and duties that directly relate to the role you're applying for, and exclude irrelevant or unrelated roles. This tailored attention to detail can help you craft a work history that answers the employer's demands for the job.
When writing the descriptions for each role, include details of how you achieved certain accomplishments. Being specific about your achievements allows you to add more skills to your resume beyond the skills section.
Quantify your achievements and accomplishments to increase your value as a candidate and help the employer visualize your impact. For example, state how you maximized the store's profit through your marketing techniques.
4. Display your qualifications, contact details and any custom sections.
Education
The education section displays your formal education, i.e., the degrees or diplomas you've acquired which substantiate your eligibility as store manager.
The following suggestion may help on how to showcase your qualifications:
Start the entry from your highest level of education. It can be your high school diploma or your master's degree.
Mention your degrees in reverse chronological order, from most to least recent.
You may omit your high school diploma from the list if you are a college graduate.
Mention job-relevant certifications, if you have less than two.
Mention your degree's name, name of the school, college or university, location and graduation dates for each entry.
The required qualifications for a store manager change with the industry you're applying to, the employer's preference and role expectations. Due to a store manager's range of responsibilities, employers prefer a candidate with a bachelor's degree in business or related fields. The following degree or programs may help you advance in your career:
Degree in Sales and Merchandising
Master's in Business Administration
Degree in Accounting and Bookkeeping
Degree in Business Marketing
Degree in Human Resource Management
Certifications, Licenses and Custom Sections
You can create custom sections for your certificates, licenses or awards if you have more than two. If you want to advance your career even further, consider the following:
Certified Management Accountant
This certification validates your administration and accounting skills managing a business.
Retail Store Operation and Management
This program can enhance your knowledge of day-to-day retail store operations and how to supervise employees performing these tasks.
The National Retail Federation
This certifying entity offers various coursework and training that is crucial for the retail industry. Complete any certification from this site and add them to your resume to boost your eligibility.
Microsoft Office Specialist (MOS)
This certificate from Microsoft will prove your efficiency in handling various MS office software.
This certification from Oxford Home Study will prove your ability to lead and manage a team of employees for successful business ventures.
Contact Information
Your resume's header consists of your contact details. Ensure your contact details accurately mentions the following: your official name, your location, professional email and phone number.
Free Downloadable Resume Templates for Store Manager
Here are a few free downloadable store manager resume templates you can use to finalize customize your resume.
FAQ
Updated: March 06, 2023
How much do store managers earn?
The pay scale for retail store managers depends on various factors like their level of experience, location of the company and the skills the candidate will bring to the role.
According to payscale.com, the average annual salary of retail managers with less than one year of experience is $40,907. The store managers with midlevel experience (i.e., five to 9 years) earn $48,943 and store managers with 10 to 19 years of experience earn $52,822.
Payscale.com also reveals that store managers with people management, operations and leadership skills earn more than managers with just sales and customer service skills.
What are the top three skills of a store manager?
The top three skills of store managers are dictated by the nature of their role, industry and experience. For instance, a store manager in a coffee shop should be equipped to train a new barista, manage the inventory and alter the menu as per customer preference. However, independent of the industry and role expectations, a store manager should possess the following skills:
Customer service
Operations and sales management
Leadership
What is a good summary statement for a store manager?
A good summary statement for a store manager should promote their abilities and skills, and how these may benefit your future employer.
Check out this summary statement example, "Committed and results-driven manager specializing in the management of local stores, retail locations and sports and goods services settings. Experienced professional adept at training over 30 employees in exceptional customer service etiquette and sales techniques. Ability to oversee all facets of customer-facing and back-end operations."
This statement demonstrates how a candidate's skills in managing a local store with exceptional sales techniques benefits the employer.