Featured In:
Table of Contents
Here are more resources that can help you
Security directors are accountable for the safety and security of an organization's assets, implementing safety protocols and policies, conducting employee training and emergency drills and ensuring the facility is safe. Above all else, a security director looks after the safety of an organization and, when seeking a position in a field like this, you need to make sure your resume reflects that.
We have compiled a guide filled with examples to assist you in crafting an interview-achieving resume:
Director of Security Resume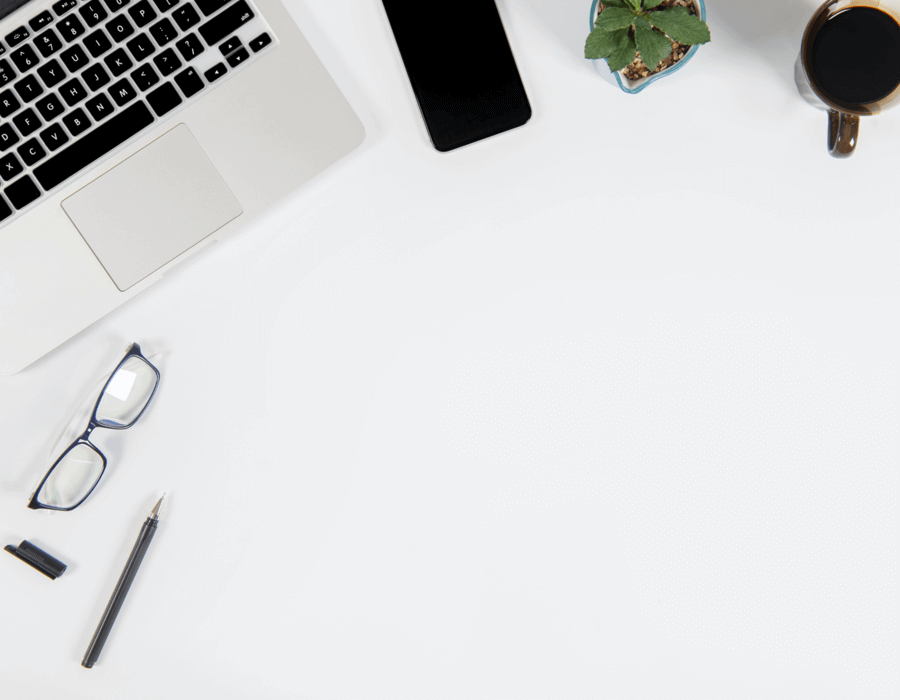 Director of Security Resume
A director of security resume should highlight your key abilities which helped you excel in the security field. You need to draft your resume neatly and professionally if you want to leave a lasting impression on recruiters.

A well-written, professional resume must contain these essential sections:

Contact details: Add your name, email, contact number and location in this section along with professional social media handles like LinkedIn.
Opening statement: Introduce yourself in either a professional summary or career objective, depending on your experience level.
Work history: List all the positions you've held in the past, starting with the most recent.
Skills section: Include your hard, soft, and technical skills, particularly those relevant to the job opening.
Education section: Add a section dedicated to your educational credentials.
Custom section(s): You can include additional sections on your resume for certificates, extracurricular activities, projects, languages and hobbies.
Free Downloadable Resume Templates
Self Assessment

Clean Columns
Prepare to Write Your Resume
When composing your resume for any job, a bit of preparation goes a long way. If you want to make sure you'll receive a callback from recruiters, start by following these tips:
Thoroughly read the job description. Analyze your qualifications and see if you meet the recruiters' requirements. Search for keywords in the responsibilities section of the job posting. Having the right skills and meeting the right criteria can increase your chances of getting hired, so ensure you include the keywords you match in your resume.
Mention past accomplishments, awards, accolades and other special recognitions. Also, adding credible quantifiable metrics are likely to impress recruiters more than simply saying "helped improve safety."
Hiring managers often rely on applicant tracking systems (ATS) to weed out candidates. This software looks for keywords in submitted resumes and ranks candidates. Format your resume in the most professional manner, avoiding dramatic fonts and taking extra care to ensure there are no spelling or grammatical errors in your resume.
Get a sense of how a candidate's resume may look if they applied for a similar position by checking our resume examples.
Make your resume easy to understand. Your resume should be as concise as possible without omitting important information.
Choose the Right Resume Format
Resume formats play an influential role in highlighting your strengths and minimizing your shortcomings. The three most common formats are the chronological, functional or combination. The ideal format for you depends solely on your experience and skills.
Chronological formats emphasize a candidate's experience and career development. It benefits those with over 10 years of experience, searching for a promotion into a senior position.
If you have little or no experience or have a career gap, a functional resume may suit you better. In contrast to a chronological resume, your skills become the center of attention and it offers the opportunity to further expand upon them by providing examples of their implementation.
If you are trying to find a new field, are a freelancer or are at the midlevel of your career, a combination resume format is best as it equally presents both your work history and skills section.
To learn more about each resume layout and understand which one is best for your career profile, make sure to read our resume formats guide.
Chronological

Functional

Combination
How to Write Your Resume With Examples
Follow these steps to perfectly craft your resume before sending it to recruiters:
1. Make a decision about your opening statement.
You can summarize your skills and experience in a concise, one-paragraph opening statement. Depending on whether you are a professional with experience or beginning your career, use either a career objective or a summary statement. If you are applying for the position of director of security, we recommend a summary statement, as it introduces your experience.
When starting out your career, a career objective can work better as it summarizes your skills and intent.
The following examples show a poorly written career objective example followed by a well-written one to properly illustrate its correct usage:
Poor example:
"I am a dedicated director of security seeking a challenging, competitive environment for professional growth. Possesses strong management skills and aims for excellence."
This career objective does not provide any glimpse into the candidate's skill set and experience. In this objective, the applicant emphasizes what they expect from the job rather than what they can bring, and its lack of skills or qualifications accentuates the lack of work experience.
Good example:
"Experienced security manager with solid time-management skills and the ability to manage multiple security tasks. Implemented a new program that reduced employee dishonesty by 30%, resulting in a more trustworthy workforce. Looking forward to obtaining a director of security position in an organization where I can put my skills into creating an optimally safe work environment."
This example is comparatively better as it specifies the applicant's skills and experiences relevant to the field. This example is further strengthened by the clear outline of what the applicant intends to bring to the position.
When writing a professional summary statement, keep these pointers in mind:
Incorporate numbers — Indicate how many years you have worked, the number of staff members you have led and any other numbers that you feel show your qualifications.
Mention a few job-relevant skills such as attention to detail, self-defense techniques or multitasking.
If you have any certifications or awards that demonstrate your skills, include them.
The following is an example of a well-written professional summary statement:
"Devoted and versatile director of security with 14 years' experience in various corporate setups. Extremely adept at protecting assets and controlling high-risk packages. Mentored and trained 80+ officers to ensure their safety and performance. Highly experienced at managing large teams. Resolved over 30 loss prevention issues with no interruption to operations. Excellent command of Microsoft Office applications."
2. Give prominence to your skills.
A candidate's job-relevant skills are always crucial to recruiters. Therefore, you should dedicate a section on your resume to skills. This does not mean that skills should not be mentioned elsewhere — you can incorporate more skills if you list some in other sections, such as your work history and professional summary. However, avoid repeating skills you have already used in other parts of the resume.
Combination and chronological resumes list skills, whereas functional resumes describe each skill in detail. In fact, in a functional resume, you should include three skills followed by descriptive bullet points to elaborate how you used this skill in previous roles.
Here is an example of a skills section in a functional resume:
Skills
Monitoring Skills
Closely monitored over 50 CCTV footages daily to identify any instances of theft, fire breakouts or any other unusual activities.
Led a team of 55 officers and supervisors through trust-building, communication and a coherent team effort geared toward the safety and security of the organization, its employees and assets.
Implemented safety programs and training, which reduced work-related incidents by 25% each year.
Make sure your skills section implements a balanced mix of soft, technical and hard skills.
Soft skills are the interpersonal skills that determine how a person behaves in social settings and goes about performing their work. These are some of the soft skills a director of security possesses:
Excellent communication skills
Time management
Flexibility and adaptability
Ability to work in deadline-driven environments
Problem-solving
Detail-oriented
Confidence
Conflict resolution
Presence of mind
Multitasking skills
Hard skills are specialized technical abilities acquired through training and experience in a particular field. Directors of security can possess hard skills such as:
Security operations
CCTV monitoring
Surveillance
Team building
Database management
Schedule management
Security operations management
Loss prevention
Emergency management
Risk management
Technology-related skills can be classified as technical skills. It is an individual's ability to use digital tools and procedures to meet specific goals. Some of the technical skills you will want to have as a director of security are:
Proficiency in Microsoft Office applications, including Word, PowerPoint and Excel.
Cybersecurity knowledge, including Firewall and Antivirus use.
Expertise in email platforms such as Outlook and Gmail.
Knowledge of general office equipment.
Security related technology like data loss prevention, and intrusion and detection systems.
By using our Resume Builder, you can choose from suggested and prewritten skills to build your resume quickly. Our resume-building tool offers premium resume templates you can easily customize to meet your needs and job-specific content suggestions to complete a competitive resume in no time!
3. Highlight past experiences.
Experienced professionals should include their work history on their resumes. Highlighting your work history demonstrates your abilities and value to recruiters. Your work experience should be listed in reverse-chronological order, with the most recent job first.
For each entry, include the job title, organization name, location and dates of employment for each job entry. If using a chronological or combination resume, also list three or four bullet points that explain your accomplishments and tasks below each entry.
Here are a few examples of properly executed work history sections and some that leave much to be desired.
Poor example:
Work History
March 2016 - Current
Director of Security | Nexio | Santa Barbara, CA
Check CCTV footage.
Conduct safety drills.
Asset protection.
It is difficult to evaluate the skills of this candidate as their description of their job duties is unclear.
Good example:
Work History
March 2016 - Current
Director of Security | Nexio | Santa Barbara, CA
Observe 30 CCTV footage every day for signs of suspicious activity.
Conduct safety drills every month to educate employees about what to do in case of a fire; manage safety and security policies to improve property security and customer service.
Develop security operations and systems layouts; revise emergency evacuation plans in response to critical incidents.
This example better demonstrates the candidate's abilities and details the tasks they've completed. It also implements the use of quantifiable metrics, adding further credibility to their resume.
Follow these tips to make your work history section more appealing:
Make sure to add skills specifically asked for in the job description as it will help you rank higher in ATS systems.
Don't just mention your skills in a bullet point; further address how you used these skills and their importance in your previous roles.
Only add relevant job positions. Unless you are applying for a position as a director of retail store security, your job as a cashier does not warrant a spot in your work history section.
Read other resume examples to have a better idea of what it is you need to include in your resume.
4. Add other relevant details in a separate section.
Education
A section on your resume devoted to education is crucial as it highlights your preparation for the position. Most recruiters ask for some level of education as a minimum qualification requirement.
This section lists all your academic qualifications in reverse-chronological order. You should include the graduation date, the institution's name and its location when adding it to your resume.
For the role of a director of security, a bachelor's degree in security management or a related field is often sufficient. You can further improve your chances, however, by adding any licenses or special training you have acquired during your career.
Custom Sections: licenses, training and certifications
Certifications enhance your knowledge in any field, and as a director of security it is imperative you continue studying.
Here are some certifications and degrees that directors of security can benefit from:
Online Associate of Science in Fire Science (AS)
As a course accredited by the International Fire Service Accreditation Congress, this certification provides candidates with an understanding of fire science and its application to all areas of fire prevention, suppression and tools.
Online Master of Arts in Security Management (MA)
In this degree, you'll develop a solid understanding of the principles, theories and applications of security management, as well as topics such as asset protection, loss prevention management, security program evaluation, international security and security management ethics.
Certified Security Supervision & Management (CSSM)
This distance learning program is specifically designed for managers and supervisors in the security industry. The course covers many topics, including security personnel selection, staff training and development, risk and crisis management, sexual harassment, security technologies, workplace violence, among other topics.
Online Graduate Certificate in Homeland Security
Learn about the diverse field of security and defense, policies, planning and programs through the Online Graduate Certificate in Homeland Security. A broad range of topics is covered in the program, including national security threats, weapons of mass destruction, terrorism, intelligence and consequences management.
These are some other programs you can enroll in to further your education, or to qualify for a higher position if you only have a high school diploma:
B.A. in Security Management
Security 5 Certification
Certified Protection Professional (CPP)
First Aid, CPR and AED Instructor
OSHA Safety Certificate
Industrial Security Professional Certification (ISP)
Contact information
Don't forget to include your contact information in the header. Keep it free of unnecessary details and include only your full name, city and state of residence, telephone number and professional email address.
Free Downloadable Resume Templates for Directors of Security
Below are some free resume examples for directors of security that you can download. These user-friendly templates can be customized using your favorite word processor. Replace the sample content with your information and format it as needed.
FAQ
Updated: September 19, 2022
What are the top three skills of a director of security?
A director of security must be skilled in a variety of areas. Nevertheless, in addition to possessing a broad range of skills, every director of security should have these three qualities:
A thorough understanding of fire prevention and other safety drills.
Outstanding supervisory skills.
Ability to analyze and solve problems.
How can a director of security stand out?
To stand out as a director of security, you need to demonstrate your performance and capability to learn and adapt to newer technologies and systems to ensure the facility's safety and security. Your time management and planning abilities also play a vital role in enhancing your reputation.
What is a good opening statement for a director of security?
If you are an experienced director of security, a summary statement will showcase your skills, abilities, achievements and what you can bring to the table.
Refer to the below example:
"Experienced director of security with over 13 years' experience. Effectively led a staff of up to 55 officers. Expert in safety drills and fire prevention. Capable of detecting suspicious activity. Looking forward to utilizing my exceptional security skills that include reliability and integrity for the betterment of this organization."