Featured In:
Table of Contents
Here are more resources that can help you
Security guards assure the safety of personnel and premises through their skills and training. When applying for this role, your resume should reflect your readiness to face any dire circumstances in the name of public safety. Our writing guide can help you display your capacity for the role through practical examples and useful tips to build a strong resume.
Choose from our array of free templates or dive into job-specific examples designed to write your resume with top-quality professionalism.
Security Guard Resume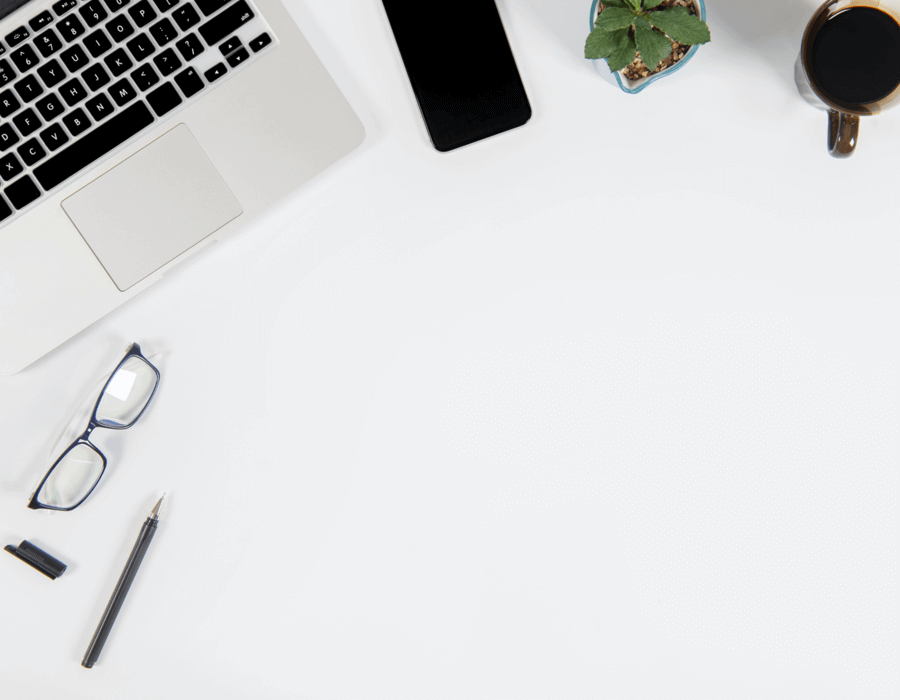 Security Guard Resume
Jacob Cooper's resume example can help you kick-start your resume-writing journey by providing an outline of what a competitive security guard resume contains. These are the main sections every resume should have:

The header section, which mentions your contact information, name, email address, LinkedIn profile, phone number and location.
An introductory section with your opening statement — either a career objective or professional summary depending on your experience level.
Your career information detailed in the work history section.
Your soft, hard and technical skills in the skills section.
The education section, which contains your academic achievements.
Additional sections for role-supporting certifications, licenses or awards.
Free Downloadable Resume Templates
Prepare to Write Your Resume
Resume writing involves preparation to achieve a seamless writing experience. Here are a few pointers to keep in mind when you're ready to start writing your resume:
Identify the role's specifications and single out duties, skills, qualifications and other requirements that match your capabilities. Add the ones that apply to you in your resume to tailor it to the job.
Ensure your resume is applicant tracking systems (ATS) compliant. Adding skills and keywords from the job posting will help you receive a good rank and ensure your document reaches human hands. Also, opt for a simple and readable font. Review your resume multiple times to avoid inconsistencies and spelling or grammatical errors before finalizing it, as these can negatively flag your application.
Gather more information on the role you aspire to obtain. For instance, find out the popular skills and certifications for a security guard, licensing criteria and assess the condition of the job market.
Have all the resume-related information in one place. List out credentials like your diploma/degree, certifications and details on past employment to craft the resume in one sitting.
Check out multiple security guard resume examples to uncover what's used in the job market for the role and take inspiration from them to build yours.
Choose the Right Resume Format
The next prominent step is finding the right resume format. A resume format manipulates the structure of a document to highlight strengths and downsize potential weaknesses such as lack of experience. Therefore, identifying the appropriate format is crucial, and these suggestions can help you decide on the best one for you.
The chronological format is ideal if you're an experienced security officer or lead security guard with a long and consistent career trajectory. This format focuses on your rich work history.
The functional format is ideal for entry-level positions like security guard trainees. This format focuses on your skills and qualifications, de-emphasizing your limited experience. Therefore, it's ideal for part-time jobs, career starters and individuals with inconsistent careers.
The combination format is ideal for those seeking promotions or switching industries. This format focuses on both your skills and career history and is preferred by individuals with midlevel experience and a consistent career trajectory.
For further help and clarity on resume formats, check out our resume formats guide.
Chronological

Functional

Combination
How to Write Your Resume With Examples
After selecting your ideal resume format, it's time to move on to writing. We will walk through each resume section, providing the necessary assistance and guidance to fashion an impactful document.
1. Introduce yourself in the opening statement.
The opening statement of your resume provides the information on who you are as a professional, your next career move, and the value you bring to an organization. Depending on your level of experience, you can open with a summary statement or career objective.
Summary statements are industry standard when creating resumes, however, they require you to have at least a few years of experience. Career objective statements, on the other hand, are good for job-seekers who are just starting out their career and opting for entry-level positions, freelancing or rejoining the workforce after a sabbatical.
Here are some practical examples of an effective and a lacking objective:
Poor example:
"Skillful security guard trainee with knowledge of safety, looking for a position as a security guard in your company to polish my skills."
This objective statement is missing the skills or qualifications enabling the candidate to aim for the role of the security guard. Without those, hiring managers are not aware if you are apt for the job and might not continue reading your resume to find out.
Good example:
"Diligent trainee security guard seeking an opportunity to work as a security guard. Skilled at monitoring facility staff and visitors to maintain order and safety. Capable of learning new procedures and policies using defensive tactics within strict guidelines. Exhibits excellent listening and service skills in emergency response and evaluation procedures."
In contrast, this objective statement shows the necessary skills and qualities, thus painting a complete picture of the candidate's security-centric abilities for recruiters.
Here are some more valuable tips to keep in mind when you are crafting your opening:
Try to write a summary statement mirroring the needs of the applied position. Add two to three skills from the job advertisement to prove you have the required abilities for the position.
Highlight role-supporting courses or certifications such as self-defense training or CPR.
Include numbers or metrics to promote your accomplishments.
Keep your opening brief yet informative.
Use this professional summary statement example as a reference when writing yours if you already have experience in the field:
"Security-focused and diligent security guard with two years of experience protecting personnel and premises. Responds and acts appropriately to situational assessments, including criminal acts, and fire and medical emergencies by remaining alert and vigilant at all times. Anticipates trouble and takes steps to intervene and diffuse situations thanks to a keen eye for detail."
2. Exhibit your skills.
Your resume's skills section captures your diverse abilities supporting the role of a security guard. The structure of this section will depend on your format of choice — in a chronological and combination resume you will list them, while in a functional resume you can go into details on your professional skills.
Here is an example of a skills section entry in a functional resume:
Professional Skills
Facility Security
Monitored central alarms systems for fire, intrusion and duress while responding to around 20 emergency calls weekly.
Conducted hourly patrols to 12 different areas including hallways, stairwells and the lobby in a 40 ft. building.
Ensured that alarms and CCTV cameras were on and functional for the shift.
Make sure to include a collection of soft, hard and technical skills that informs the range of your abilities. These are some of the most common skills utilized in security guard resumes:
Soft skills represent your personality traits and people skills dictating your interpersonal relationships and interactions at the workplace. A security guard relies on the following soft skills:
Physical stamina and fitness
Trustworthiness
Preparedness
Excellent communication abilities
Organization
Value for life
Reliable
Vigilant
Ability to follow instructions
Calm under stressful situations
Hard skills reflect your capability to perform the duties and responsibilities of a security guard. These skills are learned through education and training. Hard skills of a security guard include the following:
Patrolling the premise and facility
Managing emergencies
Expert driving skills
First Aid and CPR
Screening for weapons and other harmful objects
Investigating ability
Documenting incidents
CCTV monitoring and surveillance
Preventing crime
Resolving conflicts
Technical skills include the ability to carry out complex tasks with the aid of technological tools and resources, like the following:
MS Office (i.e., Word, Excel and PowerPoint) for documentation.
Software installation and management ability (i.e., security camera and CCTV).
Operating knowledge of smartphones, tablets or laptops.
Proficiency in email and communication applications for sending alerts.
3. Detail your work history.
The work history section can be the most significant part of your resume. This section summarizes your career history by revealing:
The different jobs you have held, listed in reverse-chronological order.
The job title, company's name, its location and your employment period.
Details of duties, activities and responsibilities you performed for each role.
Here are a few examples of poor and good work history entries:
Poor example:
Work History
January 2021 – Current
Security Guard | Sunstate Security | Jersey City, NJ
Checking visitors and authorizing entry.
Scanning visitors and personnel.
Monitoring facility area and premise.
While this format is correct and the candidate does mention some of their responsibilities, they fail in addressing their skills or achievements throughout their time in this position, leading hiring managers to potentially dismiss their application.
Good example:
Work History
January 2021 – Current
Security Guard | Sunstate Security | Jersey City, NJ
Checking identification of an average of 100 visitors per day entering and exiting the facility to prevent unauthorized entry.
Scanning up to 200 incoming and outgoing visitors, personnel and packages using hand-held wands and X-ray machinery to protect buildings, assets and individuals.
Watching 12 different facility areas from a central location via different CCTV feeds, obtaining maximum coverage of important areas.
In comparison, this role description details how the candidate implemented guard-related duties and responsibilities, as well as equipment and quantifiable metrics to prove he is capable of handling any potential role in this field.
Here are some extra tips to further develop your work history section:
Mention how you utilized the skills mentioned in the job description.
Highlight your accomplishments and achievements instead of routine tasks and duties. For instance, "achieved 50% reduction in reported incidents."
Exclude irrelevant job titles from your work history.
4. Display your qualifications and contact details.
Education
You can become a security guard with a high school diploma, but a degree in the field of public safety or criminal justice can increase your chances of landing the job. Most states also demand security guards get licensed with the police or a public security department.
When adding your resume's education section, make sure to include the name of your degree/ diploma, the institution it's from and its location, as well as your graduation year with each entry.
Here is an example:
Associate of Science | Criminology and Criminal Justice

Hudson County Community College, Jersey City, NJ
Certifications, licenses and custom sections
Your license and job-related certifications can be listed under a custom section. Creating separate sections helps to emphasize the importance of your acquired certificates and licenses. The following certifications can enhance a security guard's resume:
Certificate in First Aid and CPR
This certificate can be helpful to provide CPR and first aid during emergencies.
Certificate in Conflict Resolution
This certificate from Cornell can help in dealing with workplace conflict if you aspire to become a lead security guard or security officer.
Graduate Disaster Risk Reduction Certificate
This certification course can enable you to handle disasters and reduce their impact, aiding the safety of the people around you.
This course is useful for individuals waiting to launch their security guard careers. Upon completion, you'll receive a certificate to prove you completed the course and acquired the skills for the role.
Contact information
Include your contact details in the resume's header for the potential employer to reach you. These consist of:
Your name
Residing location (i.e., city and state)
Email address, LinkedIn profile and phone number
Free Downloadable Resume Templates for Security Guards
We have professionally designed, free security guard resume templates for you. Download any template and personalize it to include your information using any word processing software.
FAQ
Updated: September 20, 2022
How do you get licensed as a security guard?
A security guard needs to be licensed to be hired by the employers. The procedures and documents required to get licensed change with each state, but the general requirements include: being 18 years or older, have a high school diploma, have no history of felony or violent charges and be of sound mind.
What are the top three skills of a security guard?
Good security guards rely on their skill set to ensure the safety of the people and organization they are protecting. The top skills depend on the nature of the role and expected duties. For instance, a lead security guard has leadership and staff management skills. However, the core skills of the security guard include monitoring/surveilling skills, crime prevention, patrolling and people skills.
How much does a security guard earn?
Experience is one of the variables determining the salary of a security guard. According to payscale.com, an experienced security guard (10 to 19 years) earns $13.97/hour, while a security guard with five to nine years of experience draws an hourly pay of $13.21 and an entry-level (i.e., less than a year of experience) security guard makes $12.37/hour.