Featured In:
Table of Contents
Here are more resources that can help you
Security managers exhibit leadership and managerial skills to oversee the security operations in an organization and manage the security staff. As a leadership position, your resume should prove your career development while at the same time exhibiting the skills required to excel in this kind of role. In this guide, you'll find practical suggestions and tips with examples so you can write an interview-winning resume.
Choose from our array of free templates or dive into job-specific examples designed to write your resume with top-quality professionalism.
Security Manager Resume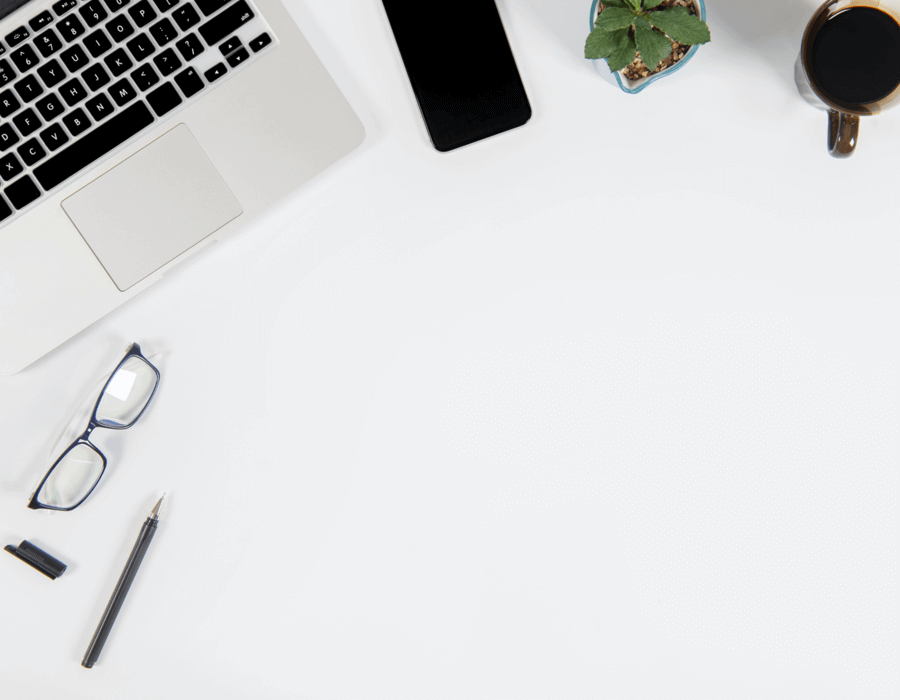 Security Manager Resume
Elise Santos's resume exemplifies correctly the structure of a security manager's resume and how segregated sections highlight different dimensions of their professional journey.

A resume should include the following sections:

The resume's header where contact information, including your name, phone number, email address and location are displayed.
Your summary statement or career objective revealing your career profile.
A comprehensive work history section summarizing your career background.
Your diverse, role-specific skill set presented in the skills section.
Your academic information listed under the education section.
Additional customized sections for your awards, certificates and licenses.
Free Downloadable Resume Templates
Prepare to Write Your Resume
Before beginning to write your resume, you should gather the information you will be adding, which consists of your degrees, job history, certifications and licenses, among other data. Here are a few tips to keep in mind:
Get a clear picture of the job requirements and the company, making sure to include everything they are looking for in the role that matches your profile.
Make your resume applicant tracking system (ATS) compliant by incorporating skills and keywords from the job description to increase the chances of your resume getting shortlisted for the job.
Choose a simple font and apt format for your resume. Review your resume for spelling mistakes, grammatical errors or inaccuracies before finishing.
Check out multiple resume examples to see what should be included in your resume to make it a competitive application document.
Choose the Right Resume Format
A resume format provides the layout for your resume, highlighting dominant qualities and de-emphasizing limitations. These are the main resume formats to choose from:
The chronological format emphasizes extensive work history and is preferred for experienced positions. It is the best choice for experienced individuals with a rich and consistent career.
The functional format accentuates your skills and qualifications to compensate for limited professional exposure. It's preferred for entry-level positions, part-time jobs and individuals with long career breaks.
The combination format emphasizes your skills and career history equally. It is a good choice for people with no career gaps and midlevel experience who are applying for a promotion or switching industries.
To learn more, make sure to read our resume formats guide which further details all three formats and how to properly employ them.
Chronological

Functional

Combination
How to Write Your Resume With Examples
After deciding on a proper format, you can begin writing your resume. Follow our step-by-step guide as we teach you how to fill each section of your resume and how to enhance your chances of landing the job.
1. Summary statement or career objective?
Your choice between a summary statement and career objective is determined by your career stage, position and future plans. As a managerial role, a security manager stems to benefit more from a summary statement when applying for the role as it can highlight your capacity and other professional qualities.
A career objective is better suited for:
A novice starting out their career.
Entry-level positions.
Permanent freelancers.
If you are rejoining the workforce after a career break.
The following examples will guide you on how to write a good objective statement:
Poor example:
"I am looking for a full-time security manager position in your firm to apply and enhance my abilities to protect the firm and its assets."
Although it does address intention, this objective fails to mention the adequate skills and qualifications for the candidate to function as a security manager.
Good example:
"Experienced security officer with a degree in risk management looking for a security manager position to apply my risk assessment, leadership and safety operations management skills to safeguard the personnel and facilities at Aura Corporate Limited. Skilled at handling emergencies and updating security and safety measures to minimize incidents."
This objective checks all the boxes and provides a brief yet informed summary about the candidate's skills, qualifications and experience, justifying their claim for the security manager's role.
You can improve your summary statement by following these tips:
Tailor your summary statement according to the position you're applying for, by mentioning two or three skills listed in the job description.
Add job-specific certifications or your educational details (one degree maximum) to demonstrate your qualifications for the role.
Add quantifiable metrics to your daily contributions or achievements.
Don't fill your summary statement with keywords just to make it appealing. Keep it short and brief.
Here is an example of a professional summary statement to help you create yours:
"Versatile security manager with five years of experience who smoothly manages administrative department needs, and demonstrates team leadership and security planning skills. Knowledgeable about company requirements, behavior markers and signs of suspicious activity in both employees and guests. Highly observant and skilled with progressive experience in criminology."
2. Display your skills in their own section.
The skills section weighs your potential and ability to function as a security manager efficiently. This section will depend highly on the kind of format you implement in your resume. While a chronological and combination resume list six to eight skills, functional resumes employ a descriptive skills section to circumvent a lack of professional experience in a field.
This example will help you understand the skills section in the functional format better:
Professional Skills
Administrative Support
Wrote up to 15 reports per month of any facility issues and ensured documentation accuracy.
Listened and responded professionally to other staff members and answered telephones using appropriate etiquette.
Immediately notified law enforcement of unauthorized documents, individuals or materials discovered.
Your skills inform the range of your ability. Therefore, it's recommended to include a mix of soft, hard and technical abilities relevant to the security manager's role. We have accrued a list of the diverse skill set the security manager's role demands:
Soft Skills reflect your personal traits and interpersonal skills, enabling you to get your work done and interact with your peers and staff. These are some of the soft skills to include in your security manager resume:
Excellent communication skills
Decision making
Problem-solving
Team leading and coordinating ability
Calm under pressure
Preparedness
Organizational skills
Minute attention to details
Reliable
Efficient time management
Hard skills reveal your proficiency to execute your duties as the security manager. These skills are job-specific and require training and education in the field. Some of the necessary hard skills for security managers are:
Risk assessment and control
Conducting security training for staff and employees
Network safety
Security procedures and policies literacy
Investigation and inspecting ability
Safety management
IT and infrastructure protection
Access control
Cybersecurity
Database management and documentation
Technical skills represent how technically inclined you are as a security manager. A security manager must possess the following technical skills:
Microsoft software like MS Word, PowerPoint and Excel.
Knowledge of Google Workspace.
CCTV software installation and operation.
Network security tools like SolarWinds or Syxsense Manage.
Risk analysis software like Nessus and F-Secure Endpoint Security.
Our Resume Builder streamlines the creation of your resume sections by recommending job-specific skills and tasks to personalize your resume according to your desired job title.
3. What's included in your work history?
Your resume's work history section displays your career background, trajectory and progression, highlighting your aptitude for the role of security manager.
A work history section includes the following:
The list of your previous career roles in reverse-chronological order.
Your job title, company's name, its location and job description.
Review the following example to understand the composition of work history:
Poor example:
Work History
May 2020 – Current
Security Manager | Hollywood Park | Los Angeles, CA
Meet the security requirements of the organization.
Maintain quality security services.
Plan and allocate resources for security management.
Although the key duties of the candidates are listed, more detail on how these duties were executed can significantly improve this role description.
Good example:
Work History
May 2020 – Current
Security Manager | Hollywood Park | Los Angeles, CA
Responsible for identifying, developing, implementing and maintaining all security requirements across the entire organization.
Manage a team of 15 supervisors and 60 security and safety staff members to maintain top-quality security services.
Optimize planning and allocation of resources by organizing security and administrative programs, business management operations and inventory control.
In this role description, the candidate illustrates which skills he or she used to implement a security manager's duties.
Try these tips to display your career history efficiently:
Highlight work experiences akin with the requirements of your desired job. Include skills from the job advertisement in your role descriptions to achieve this.
Ensure the presence of numbers or numeric data in your job descriptions, wherever applicable.
Highlight your work-based achievements and accomplishments more so than routine tasks.
Update your work history according to the role. Leave out irrelevant job titles from your work history.
4. Showcase your qualifications.
Education
To work as a security manager, you would require a high school diploma and adequate experience as a security officer. Companies, however, prefer a candidate with a degree in security management or related fields.
Use your resume's education section to display your academic background in the following manner:
List your degrees and diplomas ranging from your highest degree to lowest.
Mention the name of the degree/ diploma, college/ university /school's name, its location and graduating year. For example,

Bachelor of Arts, Criminology and Criminal Justice

University of Northern Colorado, Greeley, CO
Certifications, licenses and custom sections
Certifications and licenses are a good way to prove your credibility for the role. You can add these in an additional section you create after your education section. The following certificates or licenses can benefit a security manager role:
This advanced certificate is helpful for professionals with at least five years of experience.
Certified Security Project Manager
This certificate program enables you to implement security projects and is preferred by experienced security professionals.
Certified Information Security Manager
This certificate comes in handy for security managers in the IT sector.
Certified Protection Professional
This certificate strengthens your understanding of security solutions and business practices.
Certified Information System Auditor (CISA)
This certificate is best for IT security professionals to prove their security auditing expertise.
These courses can also help expand your career as a security manager:
Degree in Information Systems and Security
Degree in Cybersecurity
Degree in Homeland Security
Degree in Finance and Budgeting
Degree in Project Management
Lastly, add your contact information at the top of the resume and make sure to include the following details:
Your full name
Email address and LinkedIn page
Phone number
City and state of residence
Free Downloadable Resume Templates for Security Managers
These free downloadable security manager's resume templates are available to personalize according to your career needs. Pick any template and reformat using any word processor to build your resume.
FAQ
Updated: September 16, 2022
What are the top three skills of a security manager?
The skills of a security manager depend on your experience level, the company and range of duties linked to the role. The three essential skills for the role, however, are:
Safety management and procedures
Access control and risk assessment
Documentation and reporting
What is the difference between a security officer and a security manager?
Even though the duties of security officers and security managers seem to align in most cases, there is a stark hierarchical difference between these roles. The security officers and supervisors report to and are managed by the security manager.
Mostly, security managers manage the security operations of the entire organization. In comparison, the security officers manage the security guards to ensure the decisions of the security managers are implemented.
How much does a security manager earn?
The salary of the security managers varies with their experience level, company, skill set and location. According to PayScale, security managers with one to four years of experience draw an average total of $58,439. The ones with midlevel career experience (i.e., five to nine years) earn an average total of $66,652.
Security managers with risk management skills earn more in relation to those with only operations management and team leadership skills.