Free Downloadable Security Officer Resume Examples | Templates & Guide
Use This Template
Featured In:
Table of Contents
Here are more resources that can help you
A security officer is responsible for protecting a company's assets and employees. Vigilance and integrity are some of the important traits you bring to the workplace, and as such you will want to create a resume which reflects these skills. Through our writing suggestions, practical examples and assistance, we will teach you the ins and outs of resume writing, which will result in you getting closer to an interview for a role in the safety and security field.
Security Officer Resume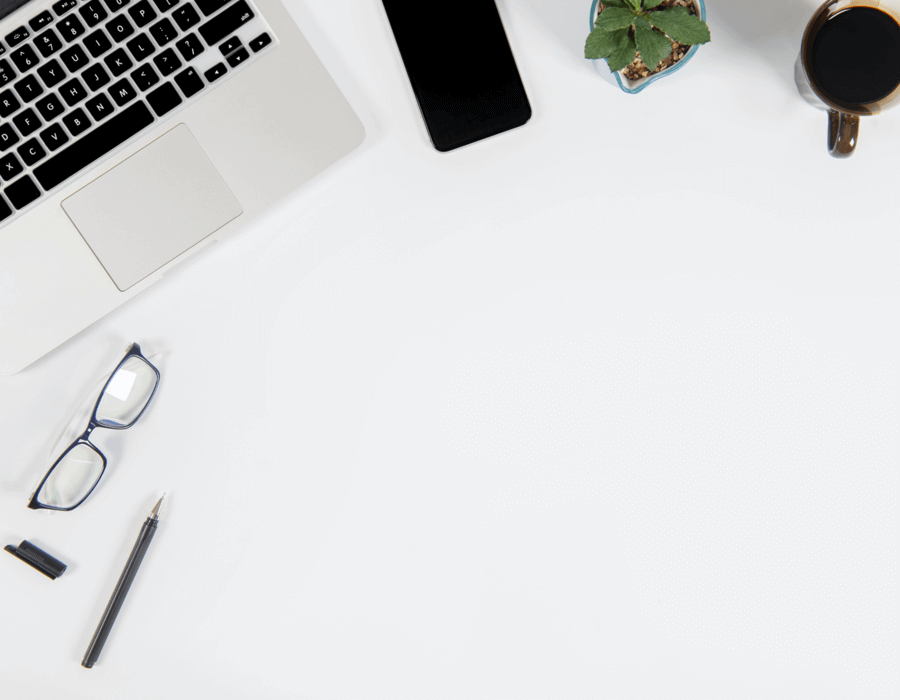 Security Officer Resume
The structure of your resume may vary depending on the type of format you use, but you will want to make sure that each of the sections illustrated in the previous resume are present in yours as well. Let's discuss the different elements that you must include in every resume:

Contact information including your name, email address, LinkedIn, phone number and your city and state of residence.
An opening statement in the form of a summary statement or career objective.
Your career experience in the work history section.
Your job-specific skills in the skills section.
Your academic information in the education section.
Your job-related certifications, licenses or awards in optional custom sections.
Free Downloadable Resume Templates
Prepare to Write Your Resume
Make sure you are prepared to write your resume by gathering some of the following information ahead of time:
The position's required skills, qualifications and duties. Knowing these will help you tailor your resume to the job you are applying for.
The recruiters may scan your resume through the applicant tracking systems (ATS). Therefore, ensure your resume receives a passing score by adding skills and keywords from the job description.
Gather all the details you'll need, such as your degrees or diplomas, certifications, previous workplace information, career highlights and list of skills.
Before finalizing, proofread your resume for writing errors, inconsistencies, misspelled words and grammatical mistakes.
Review various security officer resume examples to better understand how to make your own resume competitive.
Choose the Right Resume Format
A proper resume format can better highlight your strengths while downplaying your areas under development.
These are the three types of formats you can use when applying for any kind of job, depending on your unique career profile:
If your career has been steady and extensive, choose the chronological format as it will display your rich work history front and center to the recruiter.
If you are a novice and looking to start your career, the functional resume is ideal for you. This format emphasizes the skills and qualifications sections of your resume while minimizing your lack of experience. It is also a good choice when applying for part-time jobs and for individuals with long career breaks.
Choose the combination format if you're currently a midlevel professional seeking a promotion, a new job or a career change. This format combines the best elements of the previous two formats by underlining your skills and career history equally.
You can read more on this topic in our resume formats guide to better understand how each one works and solidify your decision.
Chronological

Functional

Combination
How to Write Your Resume With Examples
This guide presents step-by-step instructions to help you craft your resume from scratch. Through our different examples, tips and resources, we will guide you through the process, detailing each element you will need to include when writing your resume.
1. Introduce yourself in the opening statement.
The opening statement of your resume is the place to give a short "elevator pitch" of who you are as a professional. A good opening paragraph is conveyed through the use of either a summary statement or a career objective. We recommend a summary statement for the role of security officer as it offers you the opportunity to highlight your experience.
A career objective statement is best if you are resuming work after a long break, are freelancing permanently or are in the early stages of your career. This tool can be used to convey your skills and intention for the role you aspire to get.
Here are a few examples of what a good and a poor career objective conveys:
Poor example:
"I am seeking a full-time security officer position in your firm to boost my ability and protect the firm and its personnel."
This objective statement lacks skills and doesn't inform the recruiter about what the candidate brings to the table, focusing only on their aspiration to boost their ability in the field.
Good example:
"Skilled security officer with a degree in criminal justice and public safety seeking an opportunity to apply my coordination and leadership skills in ensuring protection of Her Blessings Hospital and its personnel. Equipped to handle emergencies and physically fit to endure long hours."
In contrast, this example focuses on the candidate's skills, qualifications, experience and motivation for the role, making it more appealing to the hiring managers when determining who to call back.
Here are some additional tips to keep in mind if you have relevant experience and will opt for a professional summary:
Mention two to three skills you have that were mentioned in the job description.
Use metrics to quantify your contributions such as the number of security guards you've managed or the average number of people you were responsible for protecting.
Include at least one achievement from your previous role that highlights your capability to excel in the job.
Here is an example of a summary statement for your reference:
"Skilled security officer with three years of experience, knowledgeable in prevention strategies, investigative techniques and detainment procedures. Brings superior work ethic and observation skills. Demonstrated ability to conduct checks of personnel, visitors, shipments, belongings and vehicles, and write detailed and clear incident reports. Vigilant and levelheaded with excellent situational awareness."
2. Highlight your skills.
The skills section embodies your ability as a security officer. Include a list of six to eight of the relevant skills you have that are needed to undertake the responsibilities of a security officer. If you chose a functional resume, however, your skills section will also include a detailed account of how you implemented three to four of the top skills you added.
Here is an example of a functional resume's skills section entry:
Skills
Facility Security
Conducted hourly patrols of 10 hallways, four stairwells and two lobby areas in a 40 ft. building.
Ensured that alarms and CCTV cameras were on and functional.
Monitored central alarm systems for fire, intrusion and duress while responding to up to 10 emergencies weekly.
When deciding on which skills to include in your resume, ensure you add a balanced mix of soft, hard and technical skills. Here are some examples of valuable skills for security officers for your benefit:
Soft skills are part of every role irrespective of the position, and dictate your interpersonal relationships and approach to work. These are some of the most common soft skills needed by security officers:
Expert written and oral communication
Honest
Reliable
Supervising abilities
Respect for life
Calm under pressure
Team player
Keen observer
Attentive
Problem-solver
Hard skills are abilities acquired through training and education to perform the task and duties of a security officer. Some of the hard skills every security officer should have are:
Theft prevention
Crime prevention
Updating safety protocols
Managing the safety of personnel and facilities
CCTV monitoring and surveillance
Incident reporting
Managing and training guards
First aid and CPR
Inspecting and patrolling the premise
Operating knowledge of security tools
Technical skills represent your ability to incorporate technological tools or aids demanded by your role. Some technical skills security officers can possess are:
Knowledge of MS Office (Word, PowerPoint or Excel)
Email proficiency (Gmail, Yahoo or Outlook)
Operating knowledge of computers, smartphones or laptops
Digital record maintenance
For more role-related skills, check out our Resume Builder. Our resume-writing tool facilitates writing an effective resume by offering premium templates you can customize with prewritten skills and responsibilities suggestions for your specific job.
3. Map out your career history.
The work history section summarizes your career background by mentioning your previous positions in reverse-chronological order. Each entry in this section must also include your job title, the company's name, its location, your employment period and the role description. You must also give a brief description of your responsibilities in this role and any achievements or goals you completed.
Here is an example of a good and poor work history section entry:
Poor example:
Work History
May 2012 – Current
Security Officer | Sunstate Security | Savannah, GA
Monitor systems.
Write reports and perform other administrative duties.
Full building inspection and surveillance.
While this role description highlights the key duties and follows the proper format, it's generic and does not give recruiters insight into your abilities and skills.
Good example:
Work History
May 2012 – Current
Security Officer | Sunstate Security | Savannah, GA
Monitor central alarm systems for fire, intrusion and duress, and responded to about 10 emergencies weekly.
Write detailed reports on property damage, theft, presence of unauthorized persons and unusual incidences.
Complete full building and ground patrols every hour to spot and investigate concerns, securing 70 employees and up to 80 guests per day.
In this example, the candidate goes more in depth about their skills and adds their achievements in the previous role, including quantifiable metrics which add weight to their application.
Here are a few more suggestions to enhance your work history:
Modify your work history to meet the requirements of the job. Use the job description to express how you previously implemented the highlighted skills in the advertisement.
Mention quantifiable accounts of your professional accomplishments, achievements and milestones. You can include phrases like "resolved five conflicts weekly."
Update your work summary and omit the job titles not relevant to the applied role.
4. List your academic background and qualifications.
Education
The education section lists your degrees or diplomas, highlighting your eligibility for the role. A security officer does not require formal academic qualifications apart from a high school diploma and adequate experience as a security guard. However, acquiring degrees in criminal justice or related fields can earn you extra points during the hiring process.
Your education section entry should include: all the degrees or diplomas in your possession listed in reverse-chronological order, along with the name of the degree and institution, its location and your graduation year.
Here is an example of an education section entry:
Associate of Science | Criminology and Criminal Justice

Savannah Technical College, Savannah, GA
Certifications, licenses, and custom sections
You can use additional sections to showcase your certificates, awards or licenses to boost your candidacy. The following certifications are examples of credentials that can enhance your resume:
Physical Security Professional (PSP)
This credential from ASIS International is for professionals with three to five years of experience in a physical safety role interested in demonstrating their expertise.
Certificate in First Aid and CPR
This certificate can be acquired online and validates your ability to administer CPR and first aid during emergencies.
This certificate is preferred by professionals who handle safety duties such as risk determination, hazard control and emergency responses.
Personal Safety and Security Certificate
This free certificate can enable you to efficiently mitigate risks and save lives during hazardous situations or disasters.
Contact information
Display your contact information in the header section of your resume, including your legal name, residing location, email address, LinkedIn profile and phone number for the employer to reach you.
Free Downloadable Resume Templates for Security Officers
We have free security officer's resume templates available to download. Select any of these templates and format their content with your career details in your word processing software of choice for an interview-ready resume.
FAQ
Updated: February 22, 2023
What are the top three skills of a security officer?
Security officers have a crucial role in safeguarding the premises and people within an organization. The main skills you will want to develop in this role are:
Safety management (i.e., personnel and facility)
Team management and coordination
Emergency awareness and preparedness
How can a security officer stand out?
Physical fitness and personality are the primary requirements for a security officer. Showing your alertness when on duty and not overlooking any criminal activity will help you stand out and create visibility for yourself. Add to this exceptional incident reporting skills, and you are sure to pique a recruiter's interest.
What is a good objective statement for a security officer?
A good objective statement for a security officer includes information about the candidates skills and eligibility. For example, the objective statement for a security officer looking to work in a hospital could read:
"Skilled and trained security guard with over two years of experience and a degree in public safety seeking an opportunity to work as a security officer at the Smile Hospital. Hands-on expertise in crime prevention, patrolling premises, surveilling the facility and well-versed with the security codes of the state."