Featured In:
Table of Contents
Here are more resources that can help you
Security supervisors ensure the safety in an organization by protecting resources and assets within a delegated area. This role requires an individual who projects vigilant leadership and monitoring skills in their resume. Our professional insight laced with step-by-step guidance, writing suggestions and practical examples will help you build an exceptional resume to land you a job interview for this role.
Security Supervisor Resume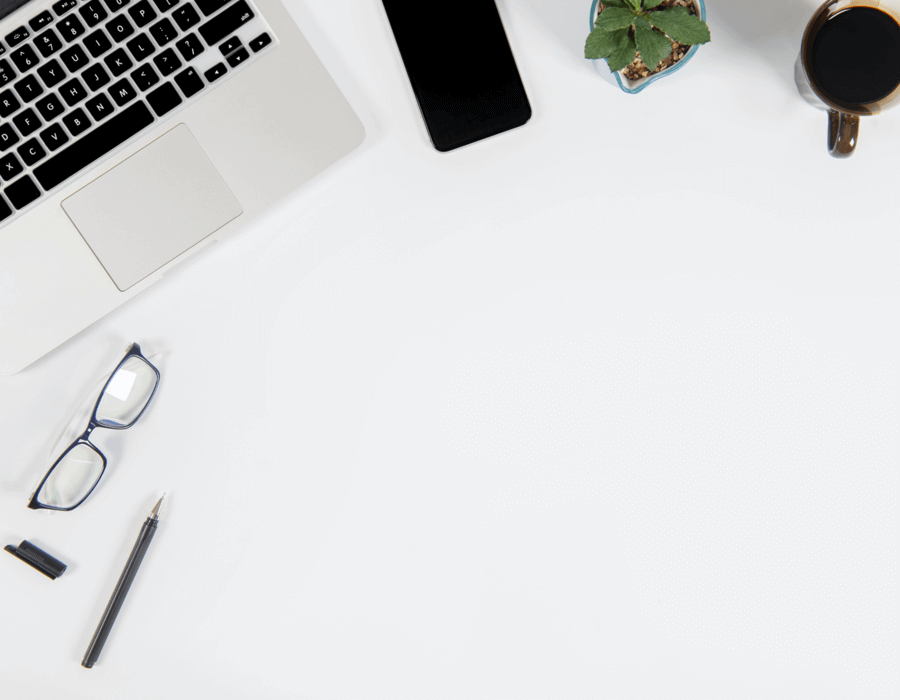 Security Supervisor Resume
This example uses a classic chronological resume format to portray career progression and underline the individual's capacity to handle the supervisor position. Some of the essential sections in this, and every resume example we'll present, are:

A resume header consisting of contact information, i.e., name, email address, LinkedIn, phone number and city and state of residence.
An introductory section with a summary statement or career objective showing your aspirations for this role.
A work history section consolidating your career development.
A skills section promoting your role-specific skills.
An education section listing your academic qualifications.
Custom sections for your job-pertaining certifications, licenses or awards.
Free Downloadable Resume Templates
Prepare to Write Your Resume
Here are some more tips to keep in mind before beginning to write your resume:
Identify the crucial skills needed to qualify for this role. Read the job ad for the position you'll be applying for and single out the qualifications and duties that match your profile. When you start writing your resume, ensure you include them throughout different sections to prove you're a good fit for the role and make your resume compliant with the applicant tracking system (ATS).
Keep your information, such as degrees or diplomas, certifications, details on the former workplace and other job-related information on hand to easily note down in your resume.
Choose an appropriate format and a formal font for your resume. As a formal document, a resume must avoid written errors, inconsistencies, misspelled words and grammatical mistakes.
Go through multiple security supervisor resume examples, such as our resume examples, to plan the structure and content of your resume.
Choose the Right Resume Format
Picking the appropriate resume format is an essential step before writing. The right format showcases your strengths while downplaying any weak points. The three most used formats are chronological, functional and combination.
These tips can help you decide which one works best for you:
The chronological format is ideal if you've had a long and steady career in the security industry. This format highlights rich work history and is preferred by hiring managers as it proves career development and growth. While it is the most common and accepted format, it isn't the best choice for people who have gaps in their work history as it will accentuate them and become a topic of discussion later on.
The functional format is ideal for career starters and novice professionals. In this format, skills and qualifications upstage limited experience. It is a perfect choice for entry-level positions, part-time jobs and individuals with career breaks.
The combination format is ideal for individuals with a consistent, albeit short, career trajectory. As a hybrid form of the chronological and functional format, it emphasizes skills and career history equally. It's preferred by midlevel candidates, individuals applying for promotion or switching industries.
For a more in depth explanation of each resume format, be sure to check out our resume formats guide.
Chronological

Functional

Combination
How to Write Your Resume With Examples
Writing a resume can be a daunting task, but through our step-by-step guide we offer you the perfect aid in crafting a job-winning resume. Make sure to follow along so you understand what elements to include in your resume and can confidently write your own interview-winning resume.
1. Summary of statement or objective?
The introductory section of your resume begins with an opening statement, an overview of who you are, the skills you bring to the table, and your aspirations in this new role. This introduction can be executed in two ways: as a summary statement or a career objective.
A summary statement consists of a paragraph which can broaden an employers view of your skills, background and aspirations in the field; whereas, an objective concentrates your intentions in this new role and the skills you have accrued to fulfill these responsibilities
As a security supervisor, you'll want to employ a summary statement as it will give you a chance to present your career growth and how it has led you to develop the necessary skills for the job.
An objective is best reserved for those who are:
Freelancing permanently
Starting their career
Switching career paths
Here are two examples of a poorly executed objective statement and a well-done one:
Poor example:
"Trained security officer looking for a security supervisor position at your firm to learn more about the role and refine my skills."
This objective statement informs nothing about the skills and expertise the candidate brings to the position of security supervisor.
Good example:
"Observant and trained security officer with more than three years of experience in leading a security team, looking to utilize these skills to perform security supervisor's duties at Goodlife Firm. Proactive and cautious with a track record of effectively preventing crime, mitigating conflict and handling emergencies."
In contrast, this objective statement shows the candidates training and skills, as well as prior experience in the field of security to further strengthen their claim to the role.
However, if you're an experienced security supervisor who will benefit instead from writing a professional summary, consider these suggestions to write an effective summary statement:
Write a brief three- to four-sentence statement without overcrowding it with keywords.
Make sure you mention the skills presented in the job posting.
Licenses and certifications can further enhance your chances of receiving a callback.
Here is an example of a well-written summary statement for you to emulate:
"Dedicated supervisor with three years of experience and expertise in security monitoring, surveillance and CCTV equipment handling. Vigilant with proven ability to mitigate risks and prompt decision-making under extreme pressure. Knowledgeable about company requirements, behavior markers and signs of suspicious activity in both employees and guests."
2. How to demonstrate your skills?
Your resume's skills section highlights the abilities you employ to fulfill your responsibilities as a security supervisor. This section can differ per resume based on the format you choose. A skills section in a chronological and combination resume consists of a list mentioning six to eight relevant skills for the position.
On the other hand, functional resumes employ a more descriptive skills section which adds instances in which the candidate utilized these skills in previous roles.
The following example shows the implementation of a security supervisor functional resume skills section:
Skills
Personnel Safety
Oversaw entry and exit of up to 80 employees and 100 visitors per shift.
Escorted approved personnel into secure locations.
Monitored activities of employees to ensure they complied with security regulations.
Through the descriptions of your skills, hiring managers can better understand how you gained the required skills for the job, which could improve your opportunities when lacking the necessary years of service in the field.
When writing your skills section, always make sure to include a balanced mix of soft, hard and technical skills that you have not mentioned before in your resume.
Soft skills reflect your people skills and personality traits that affect how you deal with others and perform your work. These are some of the soft skills a security supervisor requires:
Effective communication
Trustworthiness
Dependability
Calm under pressure
Vigilant
Attention to detail
Coordinating ability
Leadership skills
Conflict resolution
Decisiveness
Hard skills represent your abilities to successfully implement tasks and duties of a security supervisor. These are only some of the many hard skills you will need as a security supervisor:
CCTV surveillance and monitoring
Weapon screening
Safety management
Analyzing reported incidents
Record management
Emergency response
Interrogation skills
First Aid and CPR
Security team management and hiring
Implementation of safety protocols
Technical skills represent your ability to handle specialized equipment and tools. As a security supervisor, you'll want to familiarize yourself with the following technological tools for a more efficient performance:
MS Office proficiency (i.e., MS Word, Excel or PowerPoint) for report writing and training sessions.
Ability to use drones, cameras, computers, smartphones or laptops.
Email proficiency for sending security alerts, rosters or reports.
Familiar with antivirus software like Malwarebytes or McAfee .
Our Resume Builder can provide you with more role-specific skills and content to personalize your resume for a security supervisor position.
3. Work History
The work history section is the most lengthy and significant part of your resume as it presents your career trajectory and background to potential employers. Make sure your work history section has the following information:
A record of your past work experiences (in reverse-chronological order), with details like job title, employer/company's name, location, employment period and responsibilities.
In a bulleted list below each entry you can add accomplishments you achieved in the role, supported by quantifiable metrics.
Here are some examples of the work history section of a security supervisor:
Poor example:
Work History
May 2012 – Current
Security Supervisor | Armed Industries Ltd. | Washington, DC
Advise staff and implement security measures.
Improve security awareness.
Lead a team of security officers.
Although this work history lists the key duties of the candidate, it seems generic and vague without the information on how these duties were implemented.
Good example:
Work History
May 2012 – Current
Security Supervisor | Armed Industries Ltd. | Washington, DC
Advise staff and implement security measures, resulting in a decreased incidence of 80%.
Improve security awareness by increasing patrolling, identifying visitors and holding workshops for 100 employees.
Lead a team of 20 security officers and manage administrative tasks like scheduling, security, training and performance evaluation.
Unlike the last one, this job description justifies the key duties of the candidate, giving a complete picture of the role through the use of quantifiable metrics and achievements.
You can further improve your work history with these suggestions:
Tailor the work history according to the role you're applying to and mention how you utilized the skills listed in the job advertisement in a professional environment.
Quantify your work-based achievements, initiatives and milestones. Include phrases like, "oversaw a team of 20 security officers to implement safety instructions" to increase your credibility and improve your standing with hiring managers.
List experiences relevant to the applied position and omit irrelevant ones. A job as a cashier in a retail store does not provide employers with the information necessary for them to determine you are an apt security supervisor.
4. List your qualifications and eligibility.
Education
Your formal educational qualifications, i.e., your degrees or diplomas, are listed under the education section. While a security supervisor does not require a formal education apart from a high school diploma, a degree in public safety or related fields can earn you extra points in the hiring process.
Here are some tips on how to add your education section:
List all the degrees or diplomas you have, starting from the highest one, whether it's your high school diploma or college degree.
With each entry, include the name of the degree/diploma, college/school/university name, location and graduation date. For example,

Associate of Science | Criminology and Criminal Justice

Northern Virginia Community College, Annandale, VA
Certifications, licenses, and custom sections
Creating custom sections for your certificates, licenses or awards is helpful to showcase your credibility and eligibility. Here are some helpful certificates for security supervisor's:
Certified in Security Supervision and Management (CSSM)
This certificate enhances your security management and supervision skills.
Certified in CPR and First Aid
This certificate will enable you to administer first aid and CPR in emergencies.
Certificate in Disaster Management
This certificate proves you are trained and equipped to handle disasters at the workplace.
Certified Emergency Manager (CEM)
This nationally recognized certificate showcases your abilities to manage emergencies.
These degrees can also supplement your knowledge and experience in the field of security:
Degree in Risk Management
Degree in Information Technology
Degree in Cybersecurity
Degree in Criminal Justice
5. Finally, add your contact information in your resume's header with your name, city and state of residence, email address, LinkedIn and phone number.
Free Downloadable Resume Templates for Security Supervisors
These free and downloadable security supervisor's resume templates are readily available for you to customize. Download any of our templates and format them to contain your personalized information in any word processing software.
FAQ
Updated: September 19, 2022
What are the top three skills of a security supervisor?
Security supervisors tap into various skills to ensure safety and security. The top skills required by supervisors' change depending on their workplace (like hospitals, schools or corporate offices) and the role's extent. However, some of the main skills a security supervisor possesses are: leadership skills, monitoring or surveillance of premises, and conflict resolution.
How can a security supervisor stand out?
Standing out as a supervisor can be achieved through versatile abilities, caliber and experience handling a variety of situations. Volunteering your services in organizations and local communities, organizing events like hackathons and other security solutions and building an online presence, including blog posts and information on security services will help you stand out. If the latter isn't your cup of tea, another way to stand out is to keep an immaculate safety record for the area and people under your supervision.
What is a good objective statement for a security supervisor?
Your objective statement mentions which role you are applying for, accompanied by your skills and qualifications. A security supervisor's objective statement can read:
"Experienced lead security officer with five years of experience in managing teams and securing premises looking for a security supervisor position at Media Firms. Skilled at updating scenario-based safety protocols, directing staff and assigning duties to ensure the security and safety of our building and visitors."