Featured In:
Table of Contents
Here are more resources that can help you
Sales associates play a crucial role in having that 'just right' customer interaction and landing sales deals. To reach that stage, you first need to get hired for the role, and for that you need a competitive resume that clearly exhibits your experience and background. In this detailed guide with tips and examples, you'll learn exactly how you can write a resume that gets you closer to landing the interview for your first or next role as a sales associate.
Browse our free resume templates and job-specific examples designed by career experts to help you get your next job.
Sales Associate Resume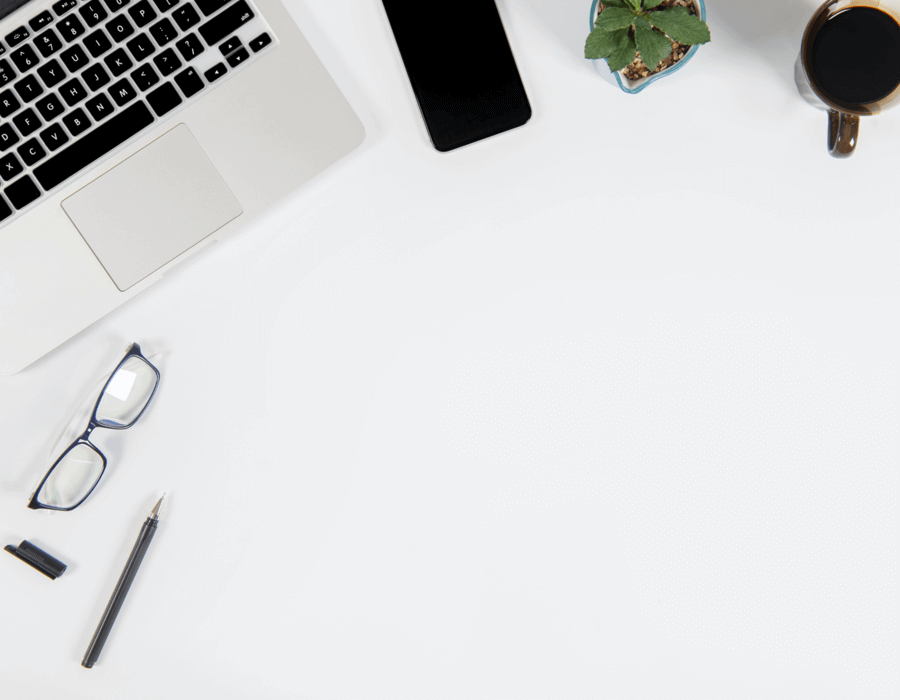 Sales Associate Resume
As shown in this sales associate's resume example, every resume should be divided into sections to draw the recruiter's attention toward the candidate's different abilities, experiences and skills. Every effective resume should include the following sections:

Contact information: This section includes your name, location, email address and phone number.
Opening statement: You could either begin your resume with a career objective or a professional summary statement, depending on your work experience.
Work history: Mention your work experience in reverse-chronological order, with the most recent one at the top.
Skills: Under this section, you can list your soft, hard and technical job-relevant skills.
Education: You can showcase your educational degree and background under this section.
Custom section(s): You can have supplementary section(s) to mention your certificates, awards or other relevant credentials.
Free Downloadable Resume Templates
Traditional Elegance

Star Showing
Prepare to Write Your Resume
In order to craft a well-drafted resume, it is essential to prepare before beginning to write. The following tips include the steps you should take before you start writing your resume to ensure a smoother process with excellent final results. Getting ready to write also helps build your confidence as you'll have everything you need at an arm's reach.
Closely read the job ad to identify the exact skills, experiences and qualifications that the employer is looking for. Select the ones that match your career profile and ensure you include them in the resume. This would align you with the employer's requirements and increase your chances of getting hired.
Before writing your resume, ensure that all your documents are in one place, including previous job information, degrees, certifications, recommendation letters and licenses. This will ensure that you have the dates and details you need to include without missing any valuable information.
Provide credible and measurable details to highlight your key achievements or success stories whenever you can; for example, "Signed up 10% of customers for credit cards."
Your resume will most likely be scanned by an applicant tracking system (ATS). To avoid getting filtered out, avoid spelling errors, flashy fonts or incorrect formatting and spell out acronyms in full — i.e., OTP - One Time Password.
Don't crowd your document to fit a lot of information in just one page. Make sure you include only details relevant to the role you'll be applying for to keep it straightforward but complete.
Take advantage of our resume examples for sales associates to get a clear understanding of the design, structure and flow.
Choose the Right Resume Format
Recruiters go through a lot of resumes and the best way to stand out among the crowds is to organize your document in the best resume format for your experience level. Resume formats are layouts structuring your resume to highlight your strengths and downplay any weaknesses. The most common resume formats are: chronological, functional and combination.
If you have had a long and stable work history, you can choose the chronological resume format to highlight your work experience over skills. It is the most commonly used format and also the preffered one by recruiters.
Whereas, if you want to shed more light on your skills over your work experience, a functional resume format can be your go-to option. This is best suited for entry-level professionals with no relevant work experience.
And if you want a mixture of both these formats, a combination resume format is an ideal choice. This format focuses on both the work experience and the skills equally, making it ideal for those with some years of experience.
To learn more about the different formats, you can refer to our resume formats guide to clear any lingering questions that you might have.
Chronological

Functional

Combination
How to Write Your Resume With Examples
As a sales associate, you need to give the same amount of attention to your resume as you give to your customers. Our detailed guide with tips and examples per section will help you easily create your own sales associate resume and get you closer to landing the job.
1. Begin with the correct opening statement.
To capture the attention of the recruiters, you must begin your resume with a strong career objective statement or a professional summary.
A professional summary is like an elevator pitch that you can use to sell yourself to potential employers. It is used to highlight your work experience and focuses on what you can contribute to the new role. On the other hand, a career objective statement can be helpful to prove you have the skills to do the job and state your intent to contribute and improve in a role. This is beneficial for entry-level professionals or career changers who want to highlight their skills over the absence of substantial work experience.
Here are two examples of different career objectives for the same role:
Poor example:
"Recent graduate with experience as a server. Work well with others and excel at communication. Quick learner interested in gaining experience as a sales associate."
While we understand a few of this candidate's strengths, this is a poor example as it fails to show what the candidate brings to the role. Instead of focusing on the candidate's intention alone, show the recruiter what you can offer the company if selected for the job.
Good example:
"Dedicated and friendly server with almost two years of part-time experience providing superior customer service and effectively upselling additional menu items to meet sales quotas. Over 80% success rate applying selling strategies, creating rapport with customers and identifying their needs and desires.Seeking to leverage my sales skills to become the next sales associate at your firm."
This is considered a good example as it shows the candidate's ability to sell and passion for serving customers. It also highlights:
The candidate's experience — this can be gained through volunteer work, extracurricular activities or education.
The skills that the candidate has acquired by working at the restaurant and how they relate to the new role.
The percentage of success rate applying their skills.
If you're writing a career summary statement instead, keep the following tips in mind:
Mention two to three job-relevant skills.
Disclose any relevant courses or certifications that can boost your candidacy.
Describe measurable accomplishments from the previous work experience.
The following example of a career summary statement for a sales associate can help you:
"Certified Sales Associate (CSA) with over four years of experience in retail and extensive knowledge of bag and footwear brands, styles and trends. Applied communication and interpersonal skills to maintain a 95% customer satisfaction rating and reach sales goals for 10 consecutive months. Eager to contribute my people skills and proven sales techniques to become a sales associate at your renowned organization."
2. Showcase your skills.
Skills are essential in your resume so employers can see you're apt for the position you are applying to. Ensure that you list between six to eight of your top skills relevant to the role in this section.
While a list is enough for the chronological and combination resume formats, in a functional resume format you also have to expand on the top three to four skills relevant to the position.
Here is an example of an expanded skills section in a functional resume:
Skills
Customer Service
Developed excellent rapport with customers to convert over 85% of them into sales.
Able to understand and meet customer needs, leading to frequent five-star ratings.
Ability to create interest in our latest products and services, resulting in 63% of customer's upgrading.
This example sheds light on the candidate's skills and abilities through their job responsibilities, without going into detail of which job or activity it was from.
Whether adding skills in a list or detailing them like in the above entry, a great way to showcase your skills is to include a good mix of soft, hard and technical skills.
Soft skills dictate how you go about your work and relate to clients, peers and employers. Some soft skills that you can consider adding to your resume as a sales associate are:
Effective written and verbal communication
Organization
Problem-solving
Time management
Interpersonal skills
Empathic attitude
Multitasking
Excellent disposition
Agreeableness
Decision-making
Hard skills are job-specific and required to accomplish the duties and responsibilities of the role. Some hard skills that you could consider as a sales associate are:
Product knowledge
Visual merchandising
Basic math skills
Language ability
Customer needs analysis
Client relationship management
Conflict resolution and mediation
Brand management
Returns and exchanges
Inventory
Technical skills refer to the knowledge of tools and technologies used in your sales field. Some technical skills that could benefit a sales associate are:
Expertise with MS Office applications like Word, PowerPoint and Outlook
POS and payment processing software like Square, QuickBooks, Lightspeed
Experience with CRM software like Monday, Salesforce, Oracle
For more suggestions of skills you can add to your sales associate resume, check out our Resume Builder. Making the most of this tool will help you write your resume quickly and efficiently.
3. Highlight your work history.
The work history section is the foundation of your resume. It allows the recruiter to understand your previous roles and how you could benefit the organization. A rule of thumb is to list in reverse-chronological order, with the most recent work experience at the top. Make sure to also mention the important details of each work experience such as the job title, name of the company, location and the duration of your employment.
Under each previous job, add three to four bullet points in which you describe the tasks, responsibilities and achievements you had. If you are using a functional resume format only list your previous experience without adding any details on responsibilities or tasks.
Here are a few examples of work history entries:
Poor example:
Work History
June 2020 - Current
Junior Sales Associate | Zara | Seattle, WA
Help customers, if required.
Organize sales bins and shelves.
Bag items and ring up purchases.
This is considered a poor example as it is vague and generic, failing to go in-depth about any responsibilities and duties.
Good example:
Work History
June 2020 - Current
Junior Sales Associate | Zara | Seattle, WA
Restock three to five assigned aisles weekly, ensuring that products are appropriately labeled and priced.
Assist 20+ customers to find items, check prices and place orders daily.
Process credit and cash transactions as a cashier, using Salesfroce point of sale (POS) systems.
Contrary to the previous example, here we clearly understand the various job duties that the candidate had at the organization.
To get similar results from your work history section, you could consider using the following tips:
Be specific and add plenty of details about your duties and responsibilities, especially if they relate to the position that you are seeking.
Use numbers as much as possible to highlight your job duties or achievements. Quantifiable metrics are crucial to detail the scope of your experience.
Customize each job entry to include the tasks you performed mentioned in the job advertisement to align with the requirements of each job position.
4. Conclude your resume with your education and any custom sections.
Education
This section lists your degrees in reverse-chronological order, starting with your highest credential. List the name of the degree or diploma, the institute's name, its location and your date of graduation. You can avoid mentioning your high school or GED if you have higher qualifications.
For a sales associate position, you do not require anything more than a GED or high school diploma. However, to grow further and scale up to a store manager, you need a bachelor's degree in business or marketing with a specialization in sales management.
Certifications and custom sections
If you have additional information that would benefit your candidacy, you can list it in their own sections. For example, you may have a section listing the languages you speak or any additional job-relevant training or certifications. Adding additional relevant details would give you an edge over the other candidates and possibly increase your chances of getting hired.
A few certificates that can be beneficial for a sales associate are:
Visual Merchandising Certification
This certification course teaches the principles and practices of visual merchandising, which is an excellent skill for sales associates to have.
Certified Professional Salesperson
This program trains the applicants on various factors like the impact of buying decisions on a company and is suitable for those wishing to accelerate their career.
Certified Professional Sales Person (CPSP)
This certification offered by The National Association of Sales Professionals (NASP) helps sales associates set themselves apart from others and close more sales.
Certified Sales Leadership Professional (CSLP)
The CSLP helps you grow as a sales associate and increase your revenue and performance. This is ideal for sales professionals looking to move into the role of sales manager.
Contact information
Ensure your header contains your current contact information including your name, city and state of residence, professional email address and phone number.
Free Downloadable Resume Templates for Sales Associates
Utilize these free downloadable templates for sales associates to create a competitive resume. Simply download and edit the resume with your information. They are easy to use and can be edited in any word processor.
FAQ
Updated: October 10, 2022
What are the top three skills for sales associate?
Other than excellent customer service skills, the top three skills for a sales associate are:
Product knowledge: Being up to date on the recent trends and the latest products of the organization.
Basic math skills: Ability to quickly calculate the various offers, discounts and promotions.
Time management: Capacity to prioritize tasks and adjust to changing workloads.
How can a sales associate stand out?
More often than not, being helpful with customers and proving your knowledge of the products, offers and the store's layout is enough to develop trust and build a connection that may drive up sales. Getting positive customer feedback and hitting sales targets can help you stand out as a sales associate.
What is a good professional summary statement for a sales associate?
A good professional summary statement for a sales associate could be, "Sales associate with two years of experience, bringing a diverse industry experience that includes retail and construction. Able to assist and calm customers, work with minimum supervision and maintain assigned aisles in optimum shape."