Featured In:
Table of Contents
Here are more resources that can help you
A sales engineering job requires the candidate to have expert technical knowledge of the product they're selling, making it a highly specialized role. To reflect your education and experience in the field to recruiters, you need to have an informative and engaging resume. We've created the perfect guide, along with a few practical examples, to help you craft a resume that lets your expertise shine.
Sales Engineer Resume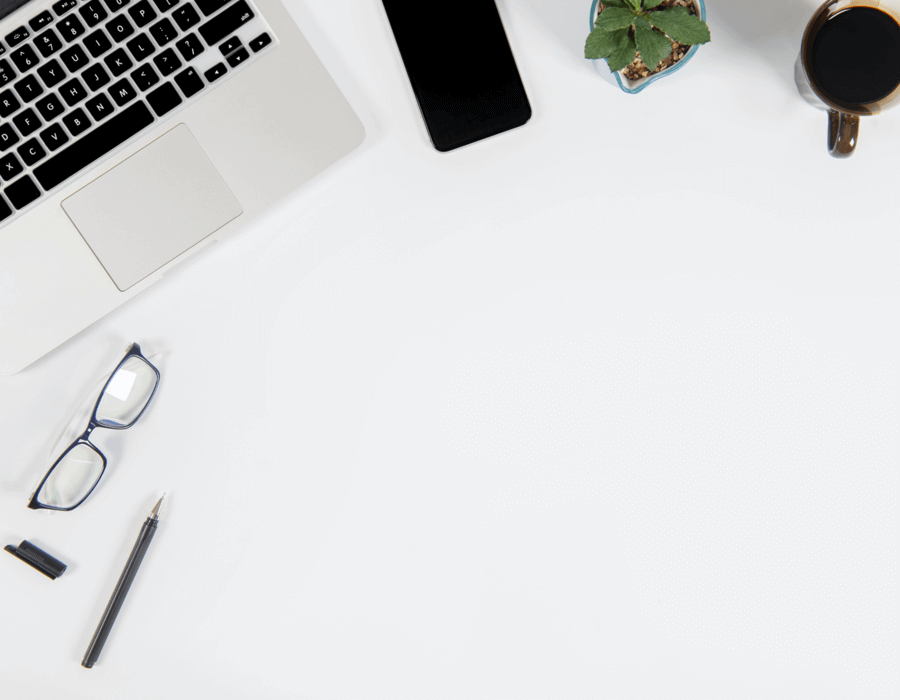 Sales Engineer Resume
Check out the example above to get a reference point on how a sales engineer's resume should look.

Resumes are divided into sections to make each aspect of your professional life easy to read. Every resume is comprised of the following sections:

Contact information: Include your name, professional email address, phone number, city and state of residence and a relevant professional social media link, like LinkedIn.
Opening statement: Start your resume with a concise and informative professional summary statement or career objective.
Work history: List your work experience in reverse-chronological order and mention quantifiable achievements when listing your tasks.
Skills section: List six to eight of your top soft, hard and technical skills.
Education section: Detail your educational background by listing your degree's details.
Custom section(s): End with any other sections that can showcase relevant credentials like any certification(s) or license(s) you've gotten or languages you speak.
Free Downloadable Resume Templates
Star Showing

Presentation Slide
Prepare to Write Your Resume
Ensure that you gather all the necessary data before you sit down to write your resume. Even if you remember most of your work-related details, it is advisable to have the information you'll need at hand. Refer to these tips before you start building your resume so you're prepared with what you'll need to know and have to write a competitive resume:
Read through sales engineering job descriptions online and pick the skills that match your profile. Doing so will give you a better chance of attracting recruiters by showing you have the skills, experience and training they're looking for.
Sift through previous job employment and academic records to pick out exceptional achievements and job-related accolades. Having quantifiable accomplishments will help your resume make more of an impact since it gives a practical assessment of your skills in action.
Keep the applicant tracking system (ATS) in mind while crafting your resume. These automated systems are programmed to catch spelling mistakes, grammatical errors, inconsistent fonts and overused words like "motivated" and "inspired." If the system finds errors, it will negatively flag your resume. To avoid getting flagged, proofread your document for errors and always mention the full term of an acronym whenever you use one — i.e., Certified Professional Sales Person (CPSP).
Go through resume examples online. Seeing how others present their credentials when applying for a sales engineer role can help you understand what you need to include in your resume.
Choose the Right Resume Format
Resume formats offer different ways to present your resume's sections, showcasing your strengths and masking your weaknesses. Every resume style or design falls under one of these three categories: chronological, functional and combination.
Candidates use a chronological format when they have ample years of experience in their field because the chronological format features professional work experience front and center.
A functional format is preferred for an entry-level candidate with barely any work history. This format highlights skills while downplayinga lack of work experience.
A combination format combines the above two formats by giving equal attention to the skills and work history. It is used by either moderately experienced candidates or career changers.
For more information, check out our resume formats guide to help you pick the format that works best for you.
Chronological

Functional

Combination
How to Write Your Resume With Examples
Writing a resume constitutes many things, from efficiently crafting a professional summary to listing your job-relevant certifications or awards. To help you tackle this task, we've created an easy-to-follow guide with practical examples, so you can concentrate on building your ideal resume.
1. Have a descriptive opening statement.
Your resume's opening statement can be either a career objective or professional summary. It is recommended that sales engineers use a summary statement as the job is highly specialized and requires showcasing some level of experience. A summary statement informs the reader of the candidate's job capabilities by highlighting their job-related skills and experience.
A career objective, on the other hand, describes your aspirations and goals for the role. This approach is often used by entry-level candidates who know what they seek from their job but don't have enough experience to verify their skills.
Imagine you are a skilled sales engineer with a few years of experience in the field and you choose a career objective to open your resume. Below is a comparison of a poor example and a good example of how you should write it.
Poor example:
"I'm an experienced sales engineer specialized in solving technical problems. I have sold many products that required the expertise of the subject matter, and I worked with my sales team to keep track and meet the goals accordingly."
This career objective vaguely describes the job tasks and fails to say anything of substance leaving recruiters fumbling to understand if you truly know the responsibilities of the role.
Good example:
"Driven sales engineer, proficient in the consultative sales approach and prone to effectively solving technical problems for customers. Specialized in selling medical devices with over seven years of experience consulting medical professionals from the health care industry to hone my expertise in the devices' purpose and use."
This career objective succeeds in engaging the reader by:
Describing their sales approach, thereby showcasing knowledge of the field.
Giving specific details of their previous efforts.
Mentioning their years of experience from the get-go to validate their skills instantly.
If you use the summary statement approach instead, keep in mind the following pointers:
Be clear about your capabilities. Detail your strong points and avoid using vague generalizations.
Include achievements from academics and internships.
Mention job-relevant certifications to make up for your lack of professional experience, if applicable.
Refer to an example of a career objective below:
"Enthusiastic sales engineer looking to contribute to your firm by applying powerful sales strategies coupled with an aptitude for learning a product inside out. Worked with a sales team to help solve technical problems concerning automobile parts and helped achieve sales targets by assisting around the firm. Aspiring to work on a technical niche to hone skills in a competitive market."
2. Organize your skills.
Every resume format has a skills section containing six to eight of the candidate's top soft, hard and technical skills. However, functional formats use an expanded skills section to describe the top three to four job-related skills in depth. Each entry in the expanded section has three to four informative bullet points detailing how the candidate applies the skill in question.
A standard expanded section entry looks like the following:
Skills
Sales
Regularly met with nine customers or more per week for six months to educate them on the product details, and supported sales engineers to sell various products.
Communicated with over 40 potential customers daily and got a significant amount of warm and cold leads.
Organized over 30 sales events and meetings and helped in its logistics.
The above entry makes up for the candidate's lack of extensive professional experience by showing the skills they have attained and how they've employed them..
Regardless of the resume format you use, your skills should be spread out throughout the document. The professional summary or the resume's work history are excellent sections to add skills since pairing them with practical experiences and achievements accentuates your capabilities.
Let's look at a few examples of soft, hard and technical skills for a sales engineer:
Soft skills are the social, organizational and personal skills that relate to your work style in an office environment. Essential soft skills for a sales engineer are:
Communication skills
Empathy
Critical thinking
Problem-solving
Listening skills
Public speaking and presentations
Organizational skills
Flexibility
Strategic planning
Adaptability
Hard skills are the tasks you perform on the job. These are gained by education or experience and are role-specific. A sales engineer must know the following hard skills:
Generating sales leads
Keeping up to date about the technical knowledge of the product
Assessing and troubleshooting products
Negotiating client contracts
Researching customer's needs
Creating expense records
Developing sales strategies
Providing customer service
Scheduling
Maintaining records of clients
Technical skills are the tools required to function on the job. They are either a necessity or help you boost your productivity. A few of these tools are:
MS Office, i.e., Word, Excel, PowerPoint.
Customer relationship management software, i.e., Salesforce, Zoho CRM, HubSpot.
Project management tools, i.e., Monday, Asana, Agile.
Video conferencing software, i.e., Zoom, Google Meet, Skype.
E-signature software, i.e., PandaDoc, HelloSign, DocuSign.
Use our Resume Builder to access more sales engineer-related skills. Our resume-writing tool combined with the tips provided in job-specific templates will help you complete your resume in no time!
3. Display your work experience.
Your professional work experiences are organized and listed in a work history section. This section lists out your previous employment in reverse-chronological order — from current role to oldest one. This order should bring the recruiter's attention to your current role, which is of most relevance to them, after which they can scroll through to see the rest of your work progression.
Each entry in the work history section has standard details like the job title, company name, location and duration of employment. Following this entry are three to four bullet points of your tasks and achievements in the workplace.
Below is a comparison of a good and poor example of a work history entry:
Poor example:
Work History
March 2017 - Current
Sales Engineer | Applitools | Covington, GA
Sell technical products to customers.
Develop solutions for technical problems related to the product.
Support customers with product issues.
The example above doesn't divulge any fruitful information that'll catch the reader's eye. It sticks to describing the tasks of every sales engineer and fails to mention how they went about performing their duties.
Good example:
Work History
March 2017 - Current
Sales Engineer | Applitools | Covington, GA
Communicate and present complex sales and engineering concepts to over 30 prospective users daily with clarity and constant focus on the customer's needs.
Propose technical solutions by developing prototypes that address customer requirements and increase sales.
Manage the technical integration, system engineering program and customer support.
This example is more descriptive than the previous one and uses job-relevant figures — like the number of daily users. The recruiter also gets a better idea of the candidate's role and current standing.
Check out the following tips to make your work entries better:
Mention tasks related to the job's requirements instead of vague points or other unrelated duties.
List out quantifiable achievements and accomplishments. Also, give specific instances where you found better solutions for problems. Doing this allows the recruiter to assess your capabilities better.
Pick keywords from online job postings and descriptions. Hiring managers usually note down the specific role requirements, so using the keywords shows them that you can handle the tasks.
4. Craft a section for your academic details and certifications.
Education
The education section consists of your academic details, such as degree title, institution name, location and your graduation dates. In the case of a high school diploma or GED, it is preferred not to use graduation dates to avoid any bias toward your resume.
A sales engineer is a technical role, and so it demands a bachelor's degree in marketing or business. A specialized engineering degree in a related field increases your chances of getting hired.
Certifications, licenses and custom sections
Sales engineers can hone their technical skills by getting certifications in the relevant fields. They can also master multiple subjects to get job opportunities in different industries.
The following are a few certifications that would benefit a sales engineer:
Certified Professional Sales Consultant (CPSC)
This certification provides in-depth sales training and validates your skills as a competent sales engineer.
IBM Certified Professional Sales Engineer - Cloud
This IBM-certified program teaches you to consult on cloud-based solutions and provides sufficient knowledge to engage with customers.
Professional Certified Marketer – Digital Marketing
This American Marketing Association certification offers you expertise in digital marketing with two advanced-level credentials.
Certified Manufacturing Technology Sales Engineer (CMTSE)
This specialized program acknowledges your knowledge of machine tool design, accuracy and its various processes, certifying you as a sales engineer in the field.
Check out these recommended courses for sales engineers:
The Art of Sales: Mastering the Selling Process Specialization
Sales Operations/Management Specialization
Introduction to Systems Engineering
AWS Certified Solutions Architect – Associate
Provide recruiters with multiple ways to reach out to you using a dedicated contact information section. Mention your relevant social media accounts like LinkedIn along with the standard details like your name, email address, state of residence and phone number.
Free Downloadable Resume Templates for Sales Engineers
These resume templates are free to download and are specially crafted to suit a sales engineer's job application. Use your word processing software to edit the content and design it the way you like.
FAQ
Updated: October 07, 2022
What are the top three skills of a sales engineer?
A sales engineer requires a technical background, or at the very least a greater understanding of the product they are selling. Since a sales engineer sells different products, the top three skills differ accordingly. Regardless, every sales engineer should have excellent communication, critical thinking and customer research skills.
How can a sales engineer stand out?
The one thing that stands out for a sales engineer is responding quickly. The professional who responds fastest with the right information will get the attention of that potential customer. This in turn lets clients trust and rely on you. And when clients trust you, it makes your life as a sales engineer easier and helps you stand out.
What is a good objective statement for a sales engineer?
An objective statement describes your aspirations and goals for the company. A good objective statement for a sales engineer would look like this: "Recently graduated computer science engineer looking for a sales engineer role in your firm. Previously interned as a salesperson for a cybersecurity service where I helped achieve sales targets and assisted the team with lead developments. Aspiring to work with a highly skilled team of experts in cybersecurity products and software solutions to further develop my skills in this subject further."