Inside Sales Representative Resume Examples for 2023 (Template and Guide)
Use This Template
Featured In:
Table of Contents
Here are more resources that can help you
As an inside sales representative, you constantly follow up on leads to convert them into sales. Similarly, you need recruiters to read your resume in a way that converts a job opening into an interview for that position. To assist you in writing an impressive resume, we have curated this detailed guide to walk you through the resume-writing process and land your next interview.
Inside Sales Representative Resume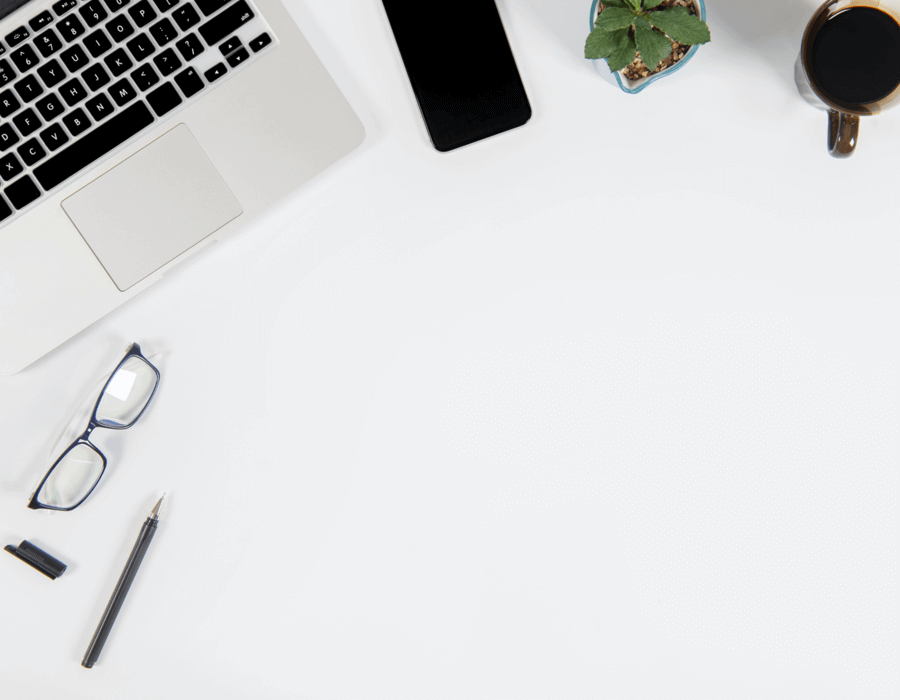 Inside Sales Representative Resume
This inside sales representative's resume example shows the correct formatting and content a competitive resume should include. The main sections you won't want to miss in your resume are:

Your contact information including your name, location, phone number and email address.
An opening statement in the form of a professional summary or a career objective statement — depending upon your work experience.
A work history section to showcase your total, relevant experience in reverse-chronological order, starting with the most recent role.
A skills section to list your soft, hard and technical skills.
An education section to showcase your educational degrees, relevant courses or diplomas.
A supplementary section for stating any other relevant credential like certifications or awards.
Free Downloadable Resume Templates
Deep Blue Technology

In-Depth
Prepare to Write Your Resume
Before beginning to write your resume, some groundwork is required. Preparing beforehand by compiling necessary information regarding your previous roles, degrees and certification, among other, could improve your efficiency and cut down on your resume-writing time. Refer to the list below to ensure you have all the right tools and information necessary when drafting a resume:
Compile a list of all your educational degrees or diplomas, previous jobs with their duties and your achievements and your top relevant skills. This will give you an overview of all the details you'll need to streamline the writing process.
Next, you should try to match your skill set to the one required by the employer. For this, it is essential to read the job description thoroughly. For example, you might only be focusing on communication skills, whereas the employer might be looking for referral marketing.
Highlight your success stories or key achievements and quantify them to show how well you performed your job duties. For the role of an inside sales representative, you could mention something like, "Successfully managed five industrial and corporate construction client accounts."
These days, most resumes are scanned by an applicant tracking system (ATS). Stay away from overrated words like "experienced" and "self-motivated" to avoid getting filtered out in the ATS process.
Proofread your resume to check for spelling errors and incorrect formatting. You can also do away with flashy fonts and colors. When using acronyms mention the full form first, for example, CRM - Customer Relationship Management.
Remove any unnecessary information from your resume. Try to keep your resume short and to the point. More information will not always impress recruiters, especially if your resume is more than two pages long.
Our resume examples offer a clear idea of the achievements and skills useful for an inside sales representative role. We recommend you go through them to be clear on what you should include in yours.
Choose the Right Resume Format
A significant process in resume-writing is to organize your section into the most appropriate resume format based on your needs. Resume formats highlight either your experience, skills or both depending on your career level. Commonly, there are three resume formats: chronological, functional and combination.
When highlighting a long and prominent work experience, your ideal option would be a chronological resume format, which focuses on the work history of a candidate. This is also the preferred format by recruiters.
A functional resume would be beneficial for novice inside sales representatives. This format helps you shed light on your skills by allowing space to expand on your employment of them rather than your work experience.
And if you want a balance of both skills and work experience, then a combination resume format can be your go-to choice, especially if you're at the midlevel of your career or thinking about changing fields.
Refer to our resume formats guide for more details on the pros and cons of each resume format and how to make the most of them.
Chronological

Functional

Combination
How to Write Your Resume With Examples
As an inside sales representative, you'll want to impress your recruiters as well as you'd impress your clients and to do this you need a top-notch resume that speaks for itself. Our detailed guide can help you create your own inside sales representative resume to land you a job interview anywhere:
1. Choose the correct opening statement.
It is imperative to start your resume with the correct opening statement — either a professional summary or a career objective statement.
A career objective statement is used to highlight your skills and is ideal for entry-level professionals. However, a professional summary statement is the best choice for candidates with a long work history since it emphasizes experience as well.
To understand what you should write in a career objective statement, refer to the following good and poor examples:
Poor example:
"I don't have any experience in this field, but I would like to explore it further and switch from my current field. I'm available to start immediately."
While this example does convey the message that the candidate is available to join on an immediate basis, it fails to mention their qualifications or reasons to explore a new field.
Good example:
"Enthusiastic sales intern looking for the opportunity to work as an inside sales representative. Knowledgeable of marketing, customer service, social media strategies and sales. Provides extensive support to the sales team. Dedicated to improving expertise and optimizing skills."
This is a good example of the candidate's passion for learning and growing in the organization as it showcases:
The candidate's internship experience.
Their professional plans for the future.
Highlights of their skills and expertise acquired from previous work experience.
If opting for a professional summary instead, the following example may help you understand how to write one:
"Results-oriented inside sales representative with over four years of experience, two of which was as a sales manager. Skilled at developing sales targets and maintaining client relationships. Achieved over $400K in sales in each fiscal quarter from 2019 until the present."
While writing a career summary statement, you could include:
Two to three job-relevant skills.
Any certifications or courses you have obtained that could benefit the position.
Measurable achievements at previous organizations, volunteer work or in school.
2. Showcase your skills.
The skills section of your resume displays your ability to undertake the tasks of an inside sales representative. In this section, mention between six to eight of your top job-relevant skills if using either a chronological or combination resume format.
However, in a functional resume format the skills section works differently. Instead of simply listing your abilities, you'll expand on three to four of your most relevant ones by detailing tasks you've done and achievements you've had by applying them.
Let us refer to the following example to understand this better:
Skills
Strong Communication
Developed a strong relationship with the customers, which aided in finding the perfect solution for their needs and increasing sales by over 40%.
Used existing rapport with clients to identify their reservations and concerns toward purchasing our products; applied findings to improve our offerings and close more sales.
Explained complex tech functions in simple words to the customers, improving their trust and satisfaction with the product's capabilities.
This example sheds light on how the candidate has used this ability in previous experiences.
To give a complete view of your capabilities, a great practice is to diversify the skills you add from the three categories: soft, hard and technical skills.
Soft skills refer to the personality and character of the candidate. Some soft skills that are necessary for an inside sales representative are:
Excellent communication skills
Rapport building
Interpersonal skills
Relationship building
Critical thinking skills
Organizational skills
Leadership skills
Analytical skills
Goal-oriented
Decision-making
Exceptional phone and cold calling skills
Hard skills are job-specific and acquired through formal training, courses or experience. Some hard skills that an inside sales representative could have are:
Product knowledge
Lead qualification
Social media management
Presentation skills
Referral marketing
Customer needs analysis
Project management skills
Client relationship management
Reducing customer acquisition costs
Contract negotiation
Technical skills refer to the knowledge of digital applications and tools. Some technical skills that are useful for an inside sales representative are:
Expertise with MS Office applications like Word, Outlook and PowerPoint
Budgeting and cost analysis tools
Expertise with CRM software like HubSpot Sales, Salesforce and Pipedrive
Our Resume Builder can help you further with a list of additional skills to choose from that are specifically for inside sales representatives. Make the most out of this tool to speed up your resume-writing process.
3. Highlight your work history.
The work history section allows you to list your relevant previous jobs and internships. In reverse-chronological order — starting with your most recent experience and working your way backward — list your job title, the organization's name, its location and your employment dates. In a combination or chronological resume format, you must elaborate on your job responsibilities and duties.
Here are two examples for you to better understand a work history section:
Poor example:
Work History
February 2020 - Current
Inside Sales Representative | Honeywell | Atlanta, GA
Supervise sales team.
Create sales targets and goals.
Maintain customer retention.
This is a poor example as it does not describe the candidate's job duties and responsibilities in detail leaving recruiters to wonder if you truly have the skills for the position you are applying for. Instead of listing general and vague tasks you performed, focus on how your achievements of the work.
Good example:
Work History
February 2020 - Current
Inside Sales Representative | Honeywell | Atlanta, GA
Prepare and deliver sales reports and presentations for 18 staff members, highlighting new business opportunities.
Exceeded targeted sales goals by 18% through expert closing of customer deals and continuous pursuit of new sales opportunities.
Maintained a 65% customer renewal rate through initiatives aimed at improving customer experience and brand loyalty.
This is a good example as it focuses on the achievements and specifics of the candidate's duties. It helps the recruiters to better understand what you've done and what you bring to the table when you give a clear picture of the achievements and responsibilities you've had.
You can use these tips to achieve similar results in your work history section:
Match the tasks recruiter's mentioned in the job ad to the ones you've undertaken to prove you can do the work.
Quantify your information as much as possible. Mention the number of customers you've worked with, the percentage of conversion rates, the amount of revenue you brought in and any other relevant metric.
Always mention at least one achievement per previous role. Even something small, like always achieving your sales goals, can add value to your candidacy.
4. Conclude your resume with your educational qualifications and custom sections.
Education
Your education section is where you'll list your degree(s) or diploma(s), the name of the institution where you studied, its location and your graduation date.
Most recruiters prefer candidates with a bachelor's degree in business or marketing with a specialization in sales management. However, even a GED or high school diploma can suffice. Nevertheless, do not forget to include any additional certifications, coursework or training in communication and customer service you've gotten.
Certifications and custom sections
Adding a supplementary section is a great way to enhance your resume. It's a space to list your job-relevant certifications, awards and other relevant details like associations you belong to or courses and training you have taken to support your role as an inside sales representative.
A few certificates that can be beneficial for an inside sales representative are:
Certified Inside Sales Professional (CISP)
This is the American Association of Inside Sales Professionals's credential for inside sales representatives, mainly designed for entry-level and midlevel professionals.
Certified Professional Sales Person (CPSP)
This certification is offered by The National Association of Sales Professionals (NASP) with the goal of training salespeople to close more sales, shorten the sales cycle and set them apart from the competition.
Certified Sales Leadership Professional (CSLP)
The CSLP helps you grow as a leader to increase your performance and revenue. This certification is ideal for sales professionals looking to move into leadership roles or become sales managers.
Certified Master Sales Professional (CMSP)
This certification arms sales professionals with the skills used by the elite and top performing individuals in the industry to be the best they can be.
Some other courses that may be beneficial include:
Speaking and Presenting: Pitches and Persuasion
Introduction to Psychology
Storytelling and Influencing: Communicate With Impact
Intercultural Communication and Conflict Resolution
Effective Communication in the Globalized Workplace Specialization
Contact information
Write your contact information on the header of your resume, including your name, address, phone number and email address.
Free Downloadable Resume Templates for Inside Sales Representatives
To make your work even easier, download these easy-to-use, free templates for inside sales representatives and customize your resume with your information. Edit the preloaded content with your unique details and your resume will be ready in no time.
FAQ
Updated: October 12, 2022
What are the top three skills of an inside sales representative?
Other than excellent communication skills, the top three skills of an inside sales representative are:
Ability to build rapport with clients from diverse backgrounds.
Excellent email and telephone etiquette.
Good product knowledge and listening skills.
How can an inside sales representative stand out?
Having specific and relevant certifications or training can help an inside sales representative stand out. However, sales numbers and customer rapport/satisfaction are even better stats to showcase to land a job.
What is a good professional summary statement for an inside sales representative?
A good objective statement for an inside sales representative could be, "Inside sales representative at Rosebudd Corporation with three years of experience maintaining relations with 12 company clients. Expert at communication, using CRM software and collaboration. Seeking to put my skills to use by increasing sales at your organization."