Featured In:
Table of Contents
Here are more resources that can help you
As a sales manager, your key job responsibility is to oversee the success of the sales department of a company. That's why a sales manager's resume needs to reflect various skills like excellent communication, organizational and strategic planning skills. To assist you in achieving a position as a sales manager, read through our detailed guide that'll walk you step-by-step through the resume-writing process.
Sales Manager Resume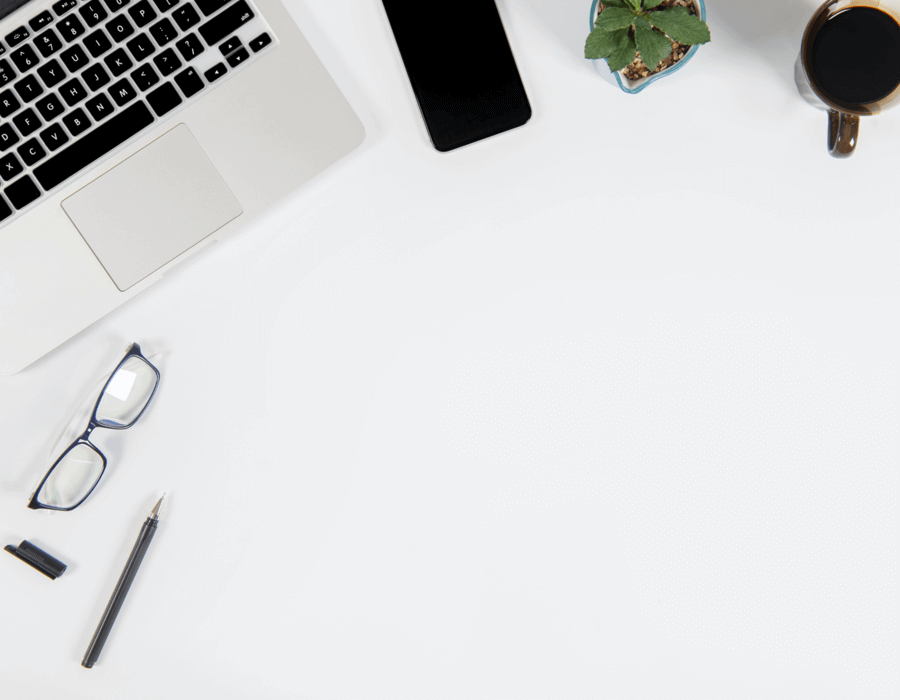 Sales Manager Resume
As in the previous example, a good practice when writing a resume is to divide the it into sections to make it easier for the recruiter to understand.. Your resume must at least contain these sections::

Your contact information like name, location, email address and phone number.
An opening statement to introduce your career objective or give a professional summary, depending on your work experience.
A work history section to highlight your experience in reverse-chronological order.
A skills section listing your job-relevant soft, hard and technical skills.
An educational section that will showcase your degrees, diplomas or any other courses you've taken.
An optional custom section for extra details like your awards, customer reviews or certifications.
Free Downloadable Resume Templates
Prepare to Write Your Resume
Before writing your resume, ensure that you have prepared all important information. The following tips will walk you through the steps you should follow prior to starting the resume-writing process:
To write a resume that will stand out, read the job description thoroughly, pick out job-relevant skills and mention them in your document. This will align your resume to the requirements of the employers, thereby increasing your chances of getting hired.
Highlight your key achievements and success stories, preferably with numbers and percentages. Measurable data is always better than descriptive data. For the role of a sales manager, you could write something like, "successfully managed six marketing campaigns while leading a team of 12 sales executives."
Recruiters nowadays scan resumes through an applicant tracking system (ATS). Avoid using repeated and common words like "self-starter" or "experienced" to not get filtered out by the ATS.
Stay away from a flashy font and double-check your final product for any spelling errors or the use of any unnecessary acronyms. While you are using acronyms, mention both the abbreviation and the expanded form. For example, over-the-top (OTT) media.
Ensure that you only mention information that is required and omit everything else. Recruiters do not read long documents that go around in circles. It is better to keep your resume straight to the point and avoid any fluff.
Our resume examples for sales managers can help you get some inspiration and clarity on what yours should include.
Choose the Right Resume Format
The next step of the resume-writing process is to decide on the type of resume format that suits you. Resume formats are layouts that help you to highlight your strengths and downplay your weaknesses as a candidate. You can build your resume based on three formats: chronological, functional and combination.
If you have a prominent and long work experience, a chronological resume format would be an ideal option for you to showcase your extensive work history.
A functional resume format is ideal for novice sales managers. This format sheds light on your skills more than your work experience, however it is not favored among recruiters and could be flagged by ATS.
If instead you want to strike a balance between work experience and skills, you can choose a combination resume format. This type of resume format gives equal importance to both your skills and experience.
We recommend you refer to our resume formats guide for further information on these resume formats and how to utilize them for your benefit.
Chronological

Functional

Combination
How to Write Your Resume With Examples
Once you have gathered all the details you need and selected your resume format, it's time to start writing! Let's take a look at how you should approach each section, organize your credentials and phrase your details to make an impact.
1. Choose the right opening statement.
Every resume needs to start with an opening statement which can be either a career objective or a professional summary statement.
A career objective statement is ideal for career changers or entry-level professionals to highlight their skills. On the other hand, a professional summary statement is beneficial for experienced professionals to highlight their work trajectory.
To give you some clarity, here are two examples of a career objective:
Poor example:
"A business management graduate looking for a full-time job as a sales manager to put my sales skills to good use."
This is a poor example of a career objective as it doesn't mention anything about the candidate's skills, experience or expectations.
Good example:
"A business management graduate with expertise in sales and marketing management. Received an award for the most sales during an internship due to excellent communication and strong leadership skills. Looking for a sales manager role to apply and hone my team management skills for the growth of the sales team and XYZ Company."
This is considered a good example as it clearly mentions the candidate's experience and future plans. It also showcases:
The candidate's educational qualification.
Highlights the accomplishment and skills from previous work experience.
Clarifies what the candidate expects to contribute in the role.
If you are writing a career summary statement instead, you could include:
Specify your years of experience in your current role.
Two to three skills acquired through previous work experience.
Mention any short courses, certifications, accomplishments or awards that you have received.
This example of a professional summary statement for a sales manager can help you:
"Dedicated sales manager with four years of experience leading and motivating the sales team to meet and exceed sales goals and customer satisfaction ratings. Consistently increases sales by over 18% annually thanks to exceptional organizational, time management and interpersonal skills that contribute to the efficiency of the sales team."
2. Showcase your skills.
In this section of your resume you will showcase the abilities you expect to bring to the team. Here you'll highlight your expertise, capabilities and work ethic by listing six to eight of your top skills relevant to the sales manager role. As sales managers must have more than eight skills to be successful in their position, you'll want to spread your skills throughout your resume under the professional summary and your work experience sections as well.
If you have a functional resume format, your skills section will expand upon three to four more skills by detailing how you employed it in your previous positions.
Here is an example of an expanded skills section in a functional resume:
Skills
Leadership
Led a team of 13 sales associates; provided timely feedback and built enthusiasm.
Monitored the sales team's key performance indicators, identified challenges and designed new solutions by applying problem-solving techniques.
Motivated the team to perform better, thereby increasing the revenue by 10% in the first 50 days of implementing motivational strategies.
This example indicates how this candidate applies this skill in their previous work opportunities.
Regardless of where you're adding a skill on your resume, we recommend you use a healthy balance of soft, hard and technical skills.
Soft skills describe your approach to work and how you interact with others. Some soft skills that can be beneficial for a sales manager are:
Excellent communication
Organization
Multitasking
Leadership
Integrity and transparency
Initiative
Interpersonal skills
Mentoring and coaching abilities
Time management
Delegation skills
Hard skills are job-specific and are acquired through courses, experience or formal training. Some hard skills that a sales manager could include in their resume are:
Analytical skills
Conflict management and resolution
Excellent negotiation skills
Product knowledge
Business acumen
Client engagement
Customer relationship management
Planning and implementation of strategies
Developing budgets
Ability to give feedback
Technical skills refer to the knowledge of digital tools and applications necessary to perform your job duties. Some technical skills that can benefit a sales manager are:
Expertise with MS Office applications like PowerPoint, Word and Outlook
Knowledge of Google Workspace apps like Google Docs, Sheets, Gmail
Cost analysis and budgeting tools like CostPerform, EasyKost, LeanCOST
Familiarity with CRM software like Pipedrive, Salesforce and HubSpot Sales
Refer to our Resume Builder to select more abilities from our list of additional skills pertaining to sales managers. Make the most of our tools to create your competitive resume in no time.
3. An effective and comprehensive work history.
In this section, list your previous, relevant jobs in reverse-chronological order, starting with the most recent position first. If you have a long work history, include only the last 10 years of your career. Mention your job title, the name of the company, its location and the duration of your employment. Under each previous job you list, add three to four bullet points describing your duties, responsibilities and achievements if you're using a chronological or combination resume format.
The following good and poor examples will help you to understand how to fill this section better:
Poor example:
Work History
June 2019 - Current
Sales Manager | IKEA | Cleveland, OH
Implement sales strategies.
Resolve customer complaints.
Recruit sales staff.
Though this example gives an overview of the candidate's tasks, the descriptions are vague and fail to shed light on how the candidate performed their responsibilities and duties. Without any details, this work experience seems generic and dull, which will fail to grab the recruiter's attention.
Good example:
Work History
June 2019 - Current
Sales Manager | IKEA | Cleveland, OH
Analyze sales statistics to develop and implement improved strategies on a monthly, quarterly and yearly basis, leading to a 10% increase in sales revenue year over year.
Assist sales staff with challenging customers and address client's complaints, calming them down by offering conciliatory rewards and assuring improvement as needed.
Recruit, coach and monitor the performance of 15 sales representatives.
This is considered a good example as it highlights the candidate's duties and capabilities in detail. It gives the recruiter a clear picture of the scope of this sales manager's duties and responsibilities instead of being vague and general.
Use the following tips to get the most out of your work history section:
Share only relevant information that matches the job description and requirements.
Mention your tasks and success stories using statistics to strengthen your resume. For example, "Increased the productivity of the team members by 7%."
To add extra weight to your resume, mention at least one achievement you've had per role.
4. Conclude your resume with your education and custom sections.
Education
This section lists your degrees and diplomas, including the institution's name, location and your graduation date. This should be mentioned in reverse-chronological order as well, with your highest credential listed first. You may also omit your high school diploma or GED if you have a higher education degree.
It's important to note that most recruiters prefer candidates with a bachelor's degree in marketing, business administration or communications for the sales manager role. However, it's possible to get this job with a high school diploma in some cases, so don't despair if you don't have a degree!
Certifications and custom sections
If you have additional credentials or qualifications that would benefit your candidacy for the sales manager role, you can include them in a custom section. For example, you can mention your licenses, certification or training undertaken in their own section.
A few certificates that are recommended for a sales manager are:
Certified Inside Sales Professional (CISP)
This certification consists of 10 courses that train you in the competencies you'll need to excel as a sales manager.
Certified Professional Sales Person (CPSP)
This certification offered by The National Association of Sales Professionals (NASP) helps salespeople shorten a sales cycle, close more sales and set them apart from others.
This is an essential training program for all sales professionals because it teaches customer behavior and tried and tested methodologies to lead a prospective customer to the final sale.
This program trains you to increase the number of salespeople exceeding quota, customer retention rates and upsell opportunities; skills you need to excel as a sales manager.
Other related courses:
Certified Sales Leadership Professional (CSLP)
Certified Sales Executive (CSE)
MEDDIC
The Art of Sales: Mastering the Selling Process Specialization
Kellogg's High Impact Selling Certification
Contact information
Ensure you include your contact details on the header of your resume, including your full name, city and state, phone number, professional email address and LinkedIn.
Free Downloadable Resume Templates for Sales Managers
Download these easy-to-use sales manager templates to create your resume in no time. Edit the preloaded text with your relevant information, format the document and start applying!
FAQ
Updated: October 11, 2022
What are the top three skills of a sales manager?
The top three skills of a sales manager are:
Leadership skills to lead a team and keep them motivated.
Relationship building to create brand loyalty and maintain high customer retention rates.
Excellent communication skills to effectively interact with customers and close the deal.
How can a sales manager stand out?
Being open, transparent and communicative with your sales team is key to standing out as a sales manager. After all, a team that thrives is one where the manager can show empathy and foster an environment of mutual respect and responsibility. This is essential for a sales manager to cultivate a team that will listen to their feedback, advice and guidance.
What is a good professional summary statement for a sales manager?
A good professional summary statement for a sales manager could be, "Experienced sales manager with over 11 years managing sales teams in retail, tech and health care. Brings a track record of increasing sales by at least 30% through the creation of sales strategies, fostering a work environment in which sales representatives can improve their performance through effective mentorship, and cultivating stronger relationships with existing and new customers."