Outside Sales Representative Resume Examples for 2023 (Template and Guide)
Use This Template
Featured In:
Table of Contents
Here are more resources that can help you
An outside sales representative role is the face of a company or brand in the field and requires the candidate to be personable and amicable — traits that need to be reflected in your resume as part of your candidate profile. This easy-to-follow guide is full of resume-writing tips and examples to help you write a resume that catches recruiters' attention.
Outside Sales Representative Resume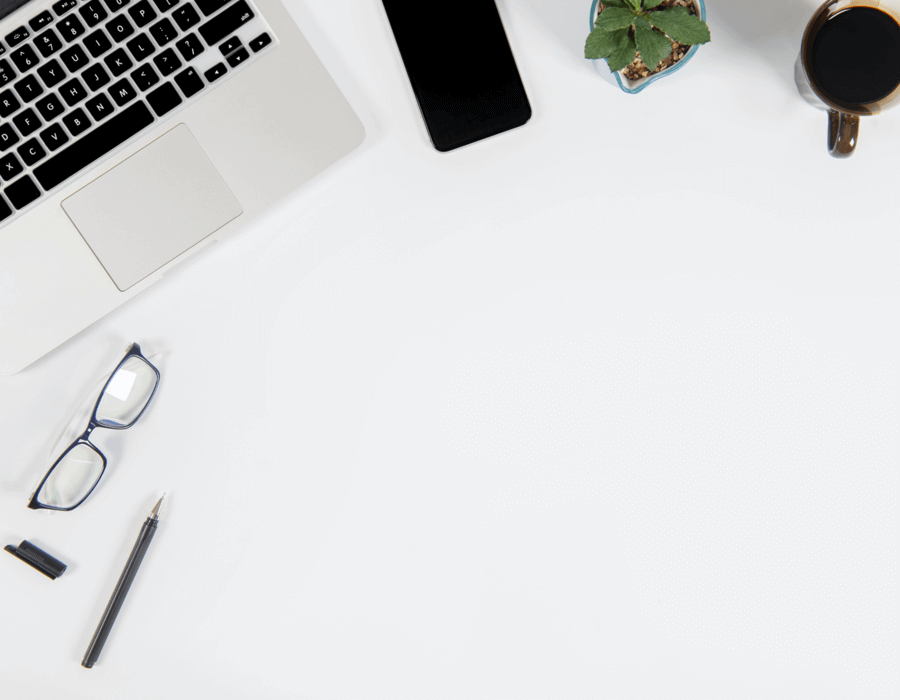 Outside Sales Representative Resume
The above example can show you what type of information you should include in your resume and how to best phrase it . For starters, know that every resume must include the following sections:

Personal details like your name, phone number, professional email address and the city and state of residence.
An opening statement, structured as a professional summary or a career objective.
Your work history in reverse-chronological order detailing your previous tasks and achievements per role.
A skills section dedicated to your soft, hard and technical skills.
Academic information with your degree details.
An optional custom section for additional relevant credentials like your certifications, awards, languages spoken and other useful details.
Free Downloadable Resume Templates
Airy Traditional

All Business
Prepare to Write Your Resume
Writing a resume can become more manageable if you are prepared with all the necessary information beforehand. Going off the cuff instead of taking the time to recall and make note of specific achievements from your academic years and previous employment is not the best way to go about writing a resume.
To get you started on this process, we've collected a few handy tips so you can ensure you've gathered the necessary information before you start building your resume:
Browse through job postings online to understand your role's requirements. Most companies have informative job descriptions stating their needs for the position. Picking out skills you find like budgeting or client record management and including them in your resume will catch the recruiter's eye.
Gather data from previous workplace documents or go through your school and college papers. Knowing the tasks you've completed and the achievements you've had over the years in these different roles will help you show off your best work to recruiters.
Remember to cater to your audience. A resume is read by company officials looking to hire you for a professional job. Make sure to avoid informal language, slang, irregular font sizes and grammatical errors. Some companies also use an applicant tracking system (ATS) to weed out resumes that have overused terms like "motivated" or "driven."
Check out our resume examples for outside sales representatives to get a better idea of how to write and format your resume. These examples will provide pre-written content containing the recommended skills and achievements applicable to your job profile.
Choose the Right Resume Format
Resumes are formatted to highlight the candidates' strengths and mask their weaknesses. All resumes are formatted into a chronological, functional or combination resume format. Each of these formats determines how the resume's sections get organized to emphasize either the candidate's experience, skills or credentials.
Candidates can use a chronological format to showcase their long and illustrious work history. Highly experienced individuals use this format.
A functional format highlights the candidate's skills to downplay their lack of professional experience. This format is recommended for entry-level job seekers with little to no relevant work experience.
The combination format combines the two previous formats by giving equal importance to the candidate's skills and work history. Individuals three to seven years of experience in the workforce looking to change jobs or careers would benefit the most from usingthis format.
To learn more about each format, who they benefit and why, check out our resume formats guide.
Chronological

Functional

Combination
How to Write Your Resume With Examples
After gathering the necessary data, you need to concisely incorporate the information in your resume while being descriptive enough to relay the essential details. We've created a guide paired with practical examples to help you achieve this and more so you can quickly finish writing your competitive resume.
1. Have an informative opening statement.
The opening statement of your resume uses either a professional summary or a career objective statement. Each of these tools are used in different scenarios depending on your level of experience in the field..
A summary statement describes how the candidate can fulfill the role requirements by showcasing their skills, experience and achievements. This statement is most widely used among experienced job seekers since it includes their qualifications acquired through working in the field to validate their knowledge.
A career objective focuses on the candidate's skills and aspirations for the role. A recently graduated job seeker looking to be an outside sales representative can benefit from a career objective, as it favors individuals lacking professional experience.
Here are two examples of career objectives for your reference:
Poor example:
"I am a recent graduate looking for a sales role in your company. I have good communication skills and am capable of handling customers. I'm keen to work with a team that handles sales leads."
The absence of any quantitative data makes this career objective vague, failing to justify the candidate's capabilities in any way.
Good example:
"Enthusiastic and versatile sales professional looking to join as an outside sales representative. Equipped with six months of experience and competent at managing merchandising and customer service responsibilities. Worked in a high-intensity workplace with more than 30 daily customer calls. Looking to expand my skill set by working with people in person and having long-standing relationships with customers as part of your sales team."
The career objective above excels at conveying the candidate's competency by:
Listing detailed experiences from an internship or a part-time job.
Having a few quantifiable figures to back up their skills.
Touching on all job-relevant qualifications without the need for a long professional work history.
If you have some experience and choose to go with a professional summary statement instead, make sure to remember the following:
Mention numbers while writing your job-related experience. Stating your years of experience and the number of sales you've generated will validate your competency.
Pick out critical skills from the job's description and include them in your statement.
Share achievements and accolades from certifications that could enhance your work.
Refer to the following example professional summary statement and decide what suits you best:
"Experienced sales representative with expertise in providing clear information about the product and generating sales leads in person. Bringing over six years of experience working with large teams of over 30 employees to meet the short-term company goals. Led a team of 15 while working in one of the larger districts."
2. Diversify your skill set.
The skills section of your resume contains your top six to eight job-related skills. While chronological resumes can do with just one skills list, functional resumes require their own expanded skills section.
In a functional resume, candidates with less professional experience can highlight their employment of their top three to four skills in previous projects, assignments or experience.
Below is an example entry of a functional resume:
Skills
Sales
Met with 20 customers every week in person to educate them, and supported other sales representatives to sell products.
Completed over 40 outbound calls each day to warm and cold leads. Followed up on a minimum of five leads daily.
Organized and managed sales events and meetings for different teams.
This entry makes up for the lack of a detailed work history entry by having a list of quantifiable achievements picked up from various projects and events.
Going beyond the skills section and integrating more skills throughout every section is also important. Mentioning other abilities in your opening statement, work history section and any other custom sections will make you seem thoroughly capable to fill the role. You should ideally include a mix of soft, hard and technical skills to show the extent of your abilities.
The skills that measure your social skills and work ethic are soft skills. These can be used in your opening statement or work history section. Some of the key skills for an outside sales representative are:
Communication skills
Flexibility
Public speaking and presentation skills
Empathy
Listening skills
Multitasking
Problem-solving
Strategic planning
Critical thinking
Adaptability
Hard skills allow you to perform the duties of your job. They are job-specific and are usually learned through training, experience and education. Some of the hard skills an outside sales representative must master are:
Generating sales leads
Keeping up to date on market trends
Troubleshooting product-related inquiries
Researching customer needs
Developing sales strategies
Budgeting
Building customer loyalty
Creating sales forecasts
Scheduling
Bargaining and negotiating
The capability to use the tools required for your job are called technical skills. A few of the following tools are highly beneficial for an outside sales representative:
MS Office, i.e., Word, Excel, PowerPoint.
Customer relationship management software, i.e., Zoho CRM, HubSpot, Salesforce.
E-signature software, i.e., PandaDoc, DocuSign, HelloSign.
Scheduling software, i.e., Google Calendar, Calendly.
Project management tools, i.e., Slack, Asana, Trello.
Get more job-related skills for an outside sales representative and countless other job profiles by heading over to our Resume Builder. Access our automated skill-suggestion tool along with the prewritten content for every role so you have all the information you need to make a fast and easy competitive resume at your fingertips.
3. Highlight your work history details.
In the work history section, you list all your past relevant jobs in reverse-chronological order, starting with your current or most recent one and working your way backward. Every job you've worked on previously is given a separate entry and includes a set of standard details such as your job title, the company's name, its location and your dates of employment. In addition, every entry includes three to four bullet points describing the tasks and achievements accomplished on the job.
Let's compare the following examples of a poor instance of a work history entry and a good one:
Poor example:
Work History
February 2018 - Current
Outside Sales Representative | Whirlpool | Seattle, WA
Generate sales leads in person.
Maintain customer relationships, building trust and loyalty.
Travel to various locations to follow up on leads.
This example doesn't provide any specific accomplishments and instead dwells on the vague tasks of the role. It also doesn't mention any quantifiable achievements.
Good example:
Work History
February 2018 - Current
Outside Sales Representative | Whirlpool | Seattle, WA
Have established 75 new client accounts through cold calling and in-person visits.
Have developed four strategic brand-building events to promote the current product portfolio.
Visit at least 15 customer locations every week to meet their current needs, provide product offers and propose strategic solutions.
This work history entry backs up the job-related tasks with quantifiable figures and goes into specifics of the candidate's performance. It allows the reader to visualize the candidate's skills clearly as well as their achievements in the position.
Follow these tips to get more out of your work history:
Describe how you specifically performed the job duties instead of vaguely describing the general job-related tasks.
Mention numbers and figures when detailing experiences and skills. This helps the recruiter understand the depth of your competence.
Pick out keywords from the job posting. This will help show the recruiter that you have the skills they're looking for.
4. Include your education and additional credentials.
Education
Create a small list of your essential academic details at the end of the resume. Include the name and location of the institution you got your degree or diploma from, the name of the degree or diploma and your graduation date.
It is recommended to have an educational background in marketing or business before starting as an outside sales representative. Although it is not mandatory, having at least a bachelor's or an associate degree in a related field will increase your chances of getting hired.
Certifications, licenses and custom sections
A sales representative must understand the different techniques used to make a sale. Although most knowledge is gained on the job, having a specialization beforehand will assure the recruiter of your capabilities. The following certifications can help you attain this:
Certified Professional Sales Consultant (CPSC)
This certification provides you with training to be a better sales representative by teaching you negotiation and territory-planning concepts.
Certified Professional Sales Leader (CPSL)
This certification is designed to build your career as a successful sales leader. It equips you with the knowledge to lead a team of sales professionals.
Salesforce Certified Administrator
This credential by Salesforce deems you knowledgeable in working with the various processes of the platform.
This free certification from HubSpot will determine your expertise in using their Sales and CRM platform.
The following courses will train you to be a better salesperson and are beneficial to include in your resume to reinforce your skill set:
Sandler Training
The Art of Sales: Mastering the Selling Process Specialization
Sales Operations/Management Specialization
Successful Negotiation: Essential Strategies and Skills
AWS Cloud Practitioner Essentials
Dedicate a section in the header of your resume for your crucial contact information such as your name, phone number, area of residence, professional email address and a relevant social media account like LinkedIn.
Free Downloadable Resume Templates for Outside Sales Representatives
Get access to the following free outside sales representative resume templates. Download and edit them to your liking using any word processing software at your disposal.
FAQ
Updated: October 10, 2022
What are the top three skills of an outside sales representative?
An outside sales representative travels around, meeting potential leads to convince them to buy their products. Across various industries, the three essential skills an outside sales representative must have are communication skills, flexibility and good listening skills.
How can an outside sales representative stand out?
To stand out from the rest of the outside sales representatives, don't push the product but instead add value to your conversation and gain clients' trust. Show respect for their needs and expectations, treating them first and foremost as the human they are and not just a potential sale. The sales will come and will be accompanied by glowing reviews of your competence, immediately giving you an edge.
What is a good objective statement for an outside sales representative?
A good objective statement clearly demonstrates you have what it takes to do the job and have aspirations for the role. Using sentences like "Seeking a challenging sales position to develop my communication and leadership skills further" makes you seem honest about your goals while demonstrating you already have skills required for the position. In short, mention the skills and experiences you've gained to assure the recruiter of your basic knowledge of the subject.