Featured In:
Table of Contents
Here are more resources that can help you
A geologist's resume needs to display skills in geological mapping and modeling. You also need experience in sample collection and fieldwork. Our detailed guide will help you write an excellent geologist resume with practical examples and job-specific suggestions to ease the resume-writing process.
Geologist Resume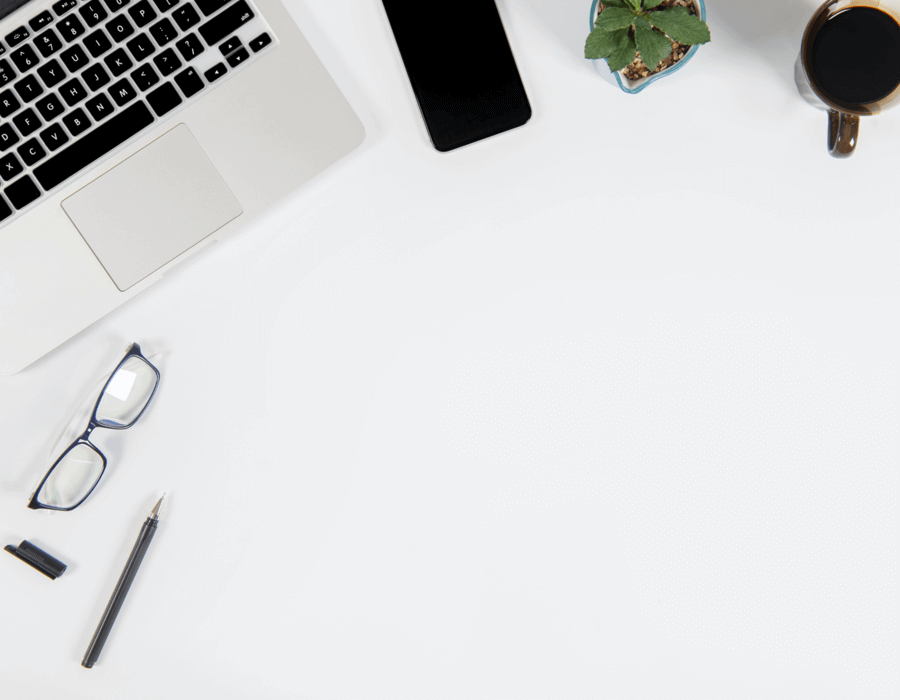 Geologist Resume
Refer to this geologist sample resume to determine what you need to include in each section of your resume.

The following sections are mandatory for all resumes:

Your contact details, including your full name, phone number, email and city and state of residence.
An objective statement or a professional summary that introduces yourself to the employer.
Work history section with a list of your previous jobs in geology.
Skills section showcasing your three categories of skills: hard, soft and technical skills.
An education section highlighting the details of your academic background.
Additional custom sections to mention certifications, licenses or awards.
Free Downloadable Resume Templates
Prepare to Write Your Resume
A good resume showcases your job-relevant skills and achievements appropriately. The following guidelines will enable you to prepare yourself with the tools and materials to create a great resume:
Before writing your resume, read through the employer's open job description. You will know which skills and job duties are crucial to getting the job. A geologist's role can involve a lot of fieldwork, so ensure that you align your resume with the job requirements.
Gather data from previous research projects so you can use numbers to describe your accomplishments. Example: "Conducting training for 50 staff members for an environmental assessment project."
Prime your resume for applicant tracking systems (ATS) by ensuring your spelling and grammar are intact, use easy-to-read fonts and a simple template, and avoid overused keywords like "passionate worker" or "team player."
Make a list of details such as employment dates, promotions, performance reviews, certifications and graduation years. You will need this information to build accurate and verifiable resume sections, especially your work history and education sections.
Refer to our list of resume examples for your preferred job role to better understand the skills and achievements you need to mention in your resume.
Choose the Right Resume Format
Select a suitable format that will help you showcase your strengths and downplay your weaknesses. Although every resume consists of the five main resume sections, you don't have to always include those sections in the same order on the page. Applicants can write their resumes in three formats: chronological, functional and combination.
If you want to highlight your past work experience, use the chronological resume. This format is ideal for geologists with 10+ years of experience since they will focus on their work history section.
If you're a recent graduate or have little to no formal experience, use the functional resume. This skills-based resume has an elaborate skills section that overtakes the importance of the work history section.
The combination resume balances the importance of previous work experience and job-related skills; hence, it is suitable for applicants who are applying for a senior geologist role, for example.
Check out our resume formats guide to know more about the steps involved in writing each resume type.
Chronological

Functional

Combination
How to Write Your Resume With Examples
Read our step-by-step guide to help you with practical examples and writing suggestions to write a top-notch resume for the role of a geologist.
1. Choose an apt opening statement.
Most resumes start with two different opening statements: the career objective and the summary statement. The summary statement displays your job-relevant skills and accomplishments tailored to a specific position. Meanwhile, the career objective highlights general skills and the candidate's career goals and objectives. The summary statement is the strongest choice for all applicants since it focuses on fulfilling the role requirements; hence, we highly recommend it.
Check out these examples of a poor and good summary statement:
Poor example:
"As an experienced geologist, I've worked on planning projects in the public sector. I attempt to keep myself updated with the latest geological technologies and possess the skills to lead and supervise teams."
This summary statement does not highlight essential skills unique to the applicant nor provides specific accomplishments, education or certifications.
Good example:
"An accomplished geologist with expertise in mapping methodologies and geological excavation surveys. 12 years of experience working with organizations in the energy and construction sectors, in fieldwork and lab research techniques. Author of 35 research papers for leading geological journals."
This summary statement highlights specific job duties and skills and mentions a quantifiable achievement in sharing the number of papers they've published.
If you want to approach this section with the career objective, do so with the following pointers:
Clearly state why you're interested in the role and establish a connection between you and the employer. For example, you could mention a similar research interest between you and the lead researcher.
Provide qualifications that are of value to the employer. Don't just mention generic experience or skills, but tailor them to what the employer needs for the position.
Provide details about certifications or technical coursework that enhance your skill set and compensate for your lack of work experience.
Study this summary statement example and choose your strategy wisely:
"Certified geologist with three years of experience working in the mining industry and handling complex instruments like radar-based surveillance systems and seismographic meters. Looking to employ my strong analytical and geological survey skills and extensive practical experience in a suitable role."
2. Focus on your job-relevant skills.
The skills section highlights abilities that help you to excel in your job. The skills section consists of six to eight skills displayed in a short-bulleted list in a chronological resume. The primary skills section showcases three core skills you elaborate on in a functional resume with descriptions of accomplishments that validate your mastery of the respective skill.
Let us look at some examples of how to present different skills in a functional resume:
Skills
Data collection and analysis
Developed new environment-friendly methods for data collection and geological analysis and measured seismic, volcanic and gravitational activities.
Analyzed and mapped geological, geochemical and geophysical data collected by surveys.
Researched alternative soil mapping technologies and recorded the information to generate efficient reports. This activity led to a 15% overall software cost reduction.
Use this section to highlight your job responsibilities and achievements independent of the job. The proper presentation of your skills is critical to drawing the attention of recruiters.
Build a diverse and rich skill set by including skills from the three categories: soft, hard and technical.
Soft skills are your core attributes that define your personality, professional attitude and work ethic. Some essential soft skills for a geologist are:
Good communication skills
Keen observation skills
Curiosity and Investigative skills
Attention to detail
Excellent organizational skills
Collaboration
Good analytical skills
Ability to work independently for long periods
Patience
Physical stamina
Agility
Hard skills refer to the expertise you acquire through education and practical experience. Some hard skills you'll need as a geologist are:
Fieldwork skills
Data collection and analysis
Statistics
Safety codes and procedures
Comprehensive lab research knowledge
Knowledge of industry standards, especially in mining, energy and others
Risk mitigation
Characterizing sediment
Managing drill rigs
Technical skills are related to job-related technologies, software and digital applications. For a geologist's role, the following technical skills are essential:
Expert in MS office applications like Word, Excel, PowerPoint.
3D modeling software like Leapfrog and GOCAD.
Technical drawing and mapping skills.
GIS mapping and CAD-modeling software skills.
Technical writing skills for report writing.
Our Resume Builder can provide you with even more job-relevant skills. Use our resume-writing tool to create your geologist resume by taking advantage of our pre-written personalized suggestions you can use to fill in your resume sections and professionally-designed templates.
3. Display your work history.
This section needs to display your previous job details in reverse chronological order. The details for each entry include your job title, organization name, location and duration of employment. This basic information is enough to build a functional resume's work history section. However, for chronological and combination resumes, where this section has more importance, you should mention additional information like job duties and responsibilities.
These good and poor examples will help you write this section in the best way:
Poor example:
Work History
November 2019 - Current
Geologist | ABC Engineering Group, Inc. | Houston, TX
Gathered and analyzed data.
Worked on field projects.
Conducted measurements of specimens.
This is a too-broad outline of the job duties of a geologist. It does not describe any specific skills or achievements; hence, it will fail to attract the attention of potential employers.
Good example:
Work History
November 2019 - Current
Geologist | ABC Engineering Group, Inc. | Houston, TX
Survey over 75 sites for soil composition and hazards using the standard measuring and sampling techniques.
Examine the composition of 80% of samples and specimens collected during field activity. Measure and test rocks, soil, ores and other materials with the proper instruments.
Oversaw drilling rigs for proper installation of drill and preventing negative environmental impact.
This is an excellent example of work history as it contains specific accomplishments unique to the applicant and supports their claims with skills and numeric data.
Refer to the following tips to achieve the most impact from your work history section:
Avoid listing generic or daily tasks that are common to most geologists. Choose achievements that are unique to you and show your capacity as a scientist.
Include job-specific skills mentioned by the employer in the open job role. Pick keywords from the job description to describe your responsibilities and accomplishments.
Highlight examples of your outstanding achievements by using numbers or measurable data. For example, the percentage of samples you collected, labeled and analyzed from the entire geology study.
4. Complete your resume with the contact information, education, and custom sections.
Education
To pursue a career as a geologist, a candidate must have a bachelor's degree in geology, earth sciences or a related scientific subject. A master's in these fields is considered an enormous advantage for fieldwork and lab research. Any lead geologist or professor should obtain a Ph.D. in geology.
When listing these degrees, always include the diploma, the school you attended, location, and graduation dates.
Certifications, Licenses and Custom Sections
If you have additional information you couldn't fit in the five traditional resume sections, you can customize your resume with other sections.
A separate section for displaying your certifications or training is an excellent way to enhance your resume.
Some valuable certifications for a geologist are:
GIS, Mapping and Spatial Analysis Specialization
This specialization is for beginners in mapping and GIS. This certification teaches practical skills that you can apply to your work using cutting-edge software created by the world's leading GIS company.
Geologist-In-Training Certification
This certification formally recognizes a person's passing the ASBOG® Fundamentals of Geology (FG) examination. This certification demonstrates technical competence to potential employers and is considered a step towards professional geologist licensure.
Oil & Gas Industry Operations and Markets
This two-week course teaches the two most fundamental dimensions of the oil and gas industry — its operations and its markets. The course provides an overview of oil and gas production, from initial exploration to final transport.
Some additional specific courses geologists might find helpful are:
Seismic tomography
Climate change and its impact on geological processes
Groundwater contaminants
Diploma in applied geology
Your contact information should include your full name, city, state, phone number and email address.
Free Downloadable Resume Templates for Geologists
Download and customize these free resume templates for geologists on your preferred word processor. The instructional text on the templates will help you write an efficient resume for your desired geologist role.
FAQ
Updated: August 24, 2022
What are the top three skills required for a geologist?
The top three skills for a geologist depend on their area of specialization. However, all geologists need excellent communication skills (both verbal and written), a strong academic background and the ability to conduct field studies and sample testing.
How can a geologist stand out?
To be an outstanding geologist, you need to be associated with exceptional work that brings recognition, such as innovative environmental protection research. You need to be updated with the latest developments in the earth sciences and use the latest geological tools and techniques.
What is a good objective statement for a Geologist?
A good objective statement for a geologist is: "Seeking a position as a chief geologist where I can use my 10+ years of experience in analyzing compounds and performing borehole logging. Looking to use my extensive research work and publications in environmental studies to explore new methods of environmental restoration."