Featured In:
Table of Contents
Here are more resources that can help you
A research analyst collects and analyzes data to improve the finances of a business. When writing your resume, you must showcase your data handling and research skills. Our detailed guide has practical suggestions and job-specific advice to guide you through the resume-making process.
Research Analyst Resume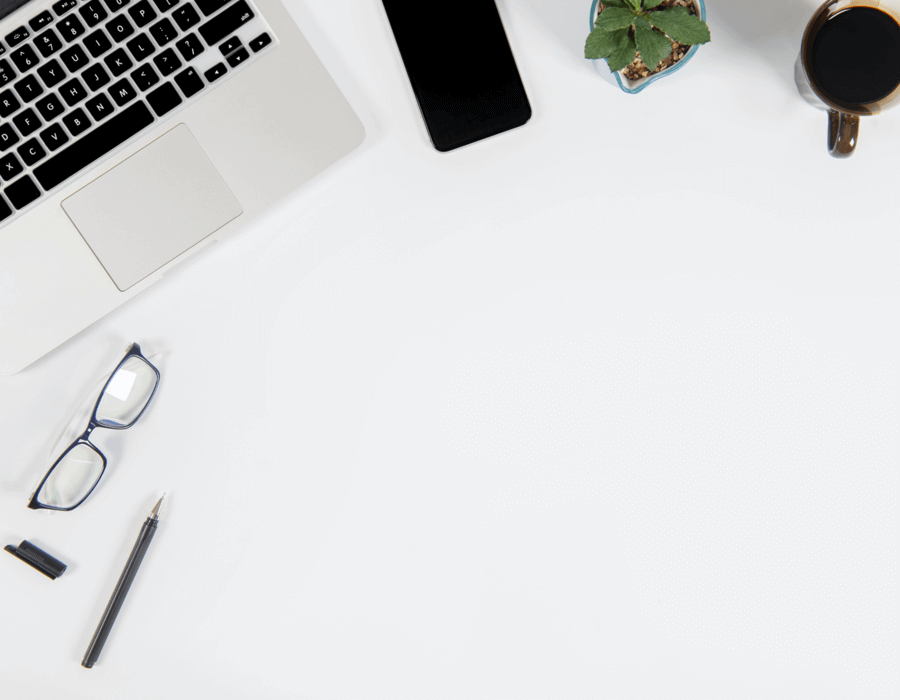 Research Analyst Resume
Refer to the sample resume for a research analyst to understand the sections that go into your research analyst resume and what type of accomplishments and qualifications you should include.

Most resumes include the following:

Your complete contact information, including your phone number, email address and location.
An opening statement — either a career objective or a professional summary.
A work history section that displays your work experience in reverse-chronological order.
A skills section to showcase your hard, soft and technical skills.
An education section for showing the details of your academic qualifications.
Optional separate sections for your certifications or awards.
Free Downloadable Resume Templates
Presentation Slide

Seasoned
Prepare to Write Your Resume
Writing a resume can be easier than you think if you commit to doing some prior preparation work before you begin to write. The following guidelines will familiarize you with the writing process and also equip you with the correct tools and methods to produce a complete resume:
Read the open job description carefully to know what skill sets the employer needs for the role. If the job ad focuses on keywords and skills such as research protocol development or quality control enhancement, include these concepts word-for-word. What you can't do is copy entire paragraphs from the job description, as it will seem like you're lying about your qualifications.
Gather measurable data from your performance reviews and project data to describe your accomplishments. These numeric figures offer an excellent way to showcase your achievements: "reduced the time taken for report generation by 25% by introducing automated tools."
Be aware of applicant tracking systems (ATS) which recruiters use to scan your resume. To score highly on the ATS, do not use irrelevant and empty concepts like "excellent team player" or "hardworking," fix any spelling and grammar errors, and avoid flashy fonts and complicated layouts. Another way to maximize your keywords and ATS score is by including the whole concept and its respective acronym, for example, Human Genome Project (HGP).
Browse our list of resume examples for your desired role to see how the final version of your resume should look. These sample resumes offer real-life scenarios of a research analyst's career progression, from which you can draw inspiration when writing your resume.
Choose the Right Resume Format
Using a suitable resume format will help you organize your resume sections, so your best attributes are front and center. You don't need to follow the traditional resume layout. In fact, there are three resume formats to choose from: chronological, functional and combination. Each serves different candidates depending on their years of experience, amount of skills, career stage and role aspirations.
The chronological resume highlights your work history in reverse-chronological order. It's suitable for experienced research analysts with 10+ years of experience who can account for many professional achievements.
The functional resume highlights your specialized skills and downplays your work history. If you're applying for an entry-level research analyst position and have little to no formal experience in the field, the functional format is your best option.
The combination format balances out your skills and work history section, which shows you're a well-rounded professional. If you're changing careers in finance, are applying for a promotion or are a midlevel research analyst, the combination format will show all you can bring to the table.
Check out our resume formats guide for a more thorough explanation of the three resume types and how to know which one is right for you.
Chronological

Functional

Combination
How to Write Your Resume With Examples
This step-by-step guide will prepare you to write a research analyst resume with the help of practical tips tailored for your role and examples you can reference. Let's begin!
1. Pick the best approach for your opening statement.
Your resume should open with a brief paragraph explaining why you're an ideal candidate. You can write this section based on two approaches: the career objective and the summary statement. The summary statement is the best approach for almost all candidates since it shows you have the skills and experience most relevant for the desired position. The career objective showcases your skills and preparation but is tailored to the candidate's career aspirations.
As a research analyst with substantial experience, you'll do better with a summary statement. Let's look at two examples to learn what to do and not to do with this statement.
Poor example:
"In the role of a market research analyst, I've worked with customer data to draw useful conclusions. I have worked with multiple companies throughout my career, which has given me skills in marketing, strategy and budgeting at a large scale."
This summary statement showcases the candidate's skills and experience, but it lacks precise keywords and unique achievements to differentiate them from other applicants.
Good example:
"Inquisitive research analyst with six years experience with various economic elements like exchange rates, interest rates and inflation. Adept at using software tools to evaluate the company's business performance and providing data-driven insights for better decisions and strategies. Implemented a research initiative that identified opportunities that saved the company 35% of the overall budget."
This example lists the significant qualities of the research analyst by: communicating the number of years of experience, displaying relevant skills and providing employers with an attractive unique quantifiable achievement.
If your career situation or level of experience warrants a career objective instead, use the following tips to enhance your objective:
Contrast a lack of experience with a solid educational background. Mention relevant skills you learned during your studies and emphasize that you'll bring in an updated skill set and mastery of financial and research methodologies.
Establish why you want to work in this role or company and why the company should be interested in hiring you.
If you lack formal experience, include any certifications you've completed or internships you did while in school.
Study this career objective example and choose your strategy wisely:
"Finance graduate with a minor in statistics ready to take on a formal role as a research analyst. Equipped with quantitative research analysis skills, data warehousing and knowledge of R and SQL. Brings experience from a six-month internship as junior research analyst at Deutsche Bank."
2. Showcase a diverse skill set.
The skills section of your resume should list six to eight skills related to the open job description. Chronological and combination resumes can have the traditional bulleted list of skills. However, functional resumes should also have a main skills section where you can list career accomplishments.
The functional resume has a primary skills section that showcases three core skills. You need to add three accomplishments that demonstrate you master the skill you claim to have for each skill.
For example, check out this example of a functional skills section that highlights the candidate's research skills and related achievements.
Skills
Research
Provide research analysis and forecasting reports to the business owners and stakeholders. As a business research analyst, my data analyses helped the supervisors plan better, leading to more informed business decisions.
Track the performance of different stocks, bonds and investments, and advise clients on the best options for investment.
Supervise the online customer satisfaction polls and other website research programs. Collected and analyzed results to optimize the online user experience for customers, which resulted in a 40% increase in customer satisfaction.
When building your skills sections, you need to ensure you don't repeat skills throughout the resume. You can portray a diverse skill set by including all your hard, soft and technical skills.
Soft Skills refer to the personal attributes that shape your personality and help you interact with colleagues better and enhance your work productivity. Examples of soft skills for research analysts include:
Verbal and written communication
Presentation skills
Critical thinking
Logical reasoning
Organizational skills
Collaboration
Meticulousness and diligence
Ability to handle pressure
Resilience
Ability to handle sensitive information
Hard skills refer to the capabilities you acquire through education and practical training. Some hard skills required for research analysts are:
Data analysis
Data collection methodologies
Data visualization
Predictive modeling
Quality control enhancement
Ad hoc reporting
Query writing
Analysis of market trends
Budget reporting
Project management
Technical skills refer to job-related automated tools, software and digital applications. For a research analyst's role, the following technical skills are required:
Expert in MS Office applications like Word, Excel and PowerPoint.
Good knowledge of Business Analytics like SAS.
Knowledge of programming languages like R and SQL.
Data visualization tools like Power BI.
Use our Resume Builder to find more job-relevant skills for your research analyst role. Writing a resume is easier than ever with the Builder's personalized prewritten content suggestions. We take care of all your resume needs with our exclusive professionally-designed templates and unlimited cloud-based storage.
3. Outline your work history.
Your work history section shows a list of your previous jobs organized in reverse-chronological order, meaning you start with your current or most recent role and work backward. For each role, include the job title, company name, location and dates of employment. These details are enough to build a limited work history section for a functional resume.
However, for chronological and combination resumes, you also need to pair each job with three to four bullet points describing your accomplishments.
Check out these examples to understand how to build a work history section.
Poor example:
Work History
November 2019 - Current
Research Analyst | ABC Management Consultants, Inc. | New York City, NY
Collection of data from various sources.
Data analysis.
Report making.
This example lacks the specific skills and duties of a research analyst. It does not mention the candidate's responsibilities or any achievements.
Good example:
Work History
November 2019 - Current
Research Analyst | ABC Management Consultants, Inc. | New York City, NY
Collect and analyze data on consumer demographics, customer needs and consumers' buying habits to create market trends and forecasts.
Design focus groups and questionnaires using direct statistical techniques for data visualization.
Interpret results to determine pricing strategies and forecast future trends. Implemented research analysis techniques that helped develop targeted marketing strategies which resulted in a 25% increase in consumer satisfaction.
This is an excellent example because it mentions specific duties and achievements. It helps to add value to the tasks by mentioning quantifiable achievements.
Use the following tips to write a great work history:
Use the open job description as a guide to highlight skills relevant to your desired role. Pick up keywords from the job description that define your skill set and add them when describing your accomplishments.
Include numeric figures that help employers visualize the impact you can have in their company. For example, detailing the percentage of budget you saved the company with your economic research can help you stand out as a highly desirable candidate.
Tailor your work history descriptions to respond to what the employer needs from someone in your desired position. Instead of mentioning generic tasks, provide achievements that show how you can offer solutions to the company.
4. Finish with your contact information, education and any custom sections.
Education
A research analyst must have a degree in data science, finance, computer science or business administration. For junior analysts, you can do with a bachelor's degree, but with postgraduate education, you can quickly move up the ranks.
When listing your academic achievements, do so in reverse-chronological order, starting with your highest level of education. Include the degree name, the school you attended, its location and your graduation dates.
Another way you can advance in your career as a research analyst is by getting relevant professional certifications.
Certifications, licenses and custom sections
If you have additional information you couldn't fit into the traditional five resume sections, you can add custom sections to showcase these accomplishments.
A research analyst can showcase certifications such as:
Certified Research Analyst (IIPMR-CRA)
The Certified Research Analyst (CRA) designation is offered by the International Institute for Procurement and Market Research (IIPMR). This certification has global recognition and can increase your chances of being considered for any research analyst job.
Certified Market Research Analyst
The Certified Market Research Analyst (CMRA) certification aims to provide a fundamental base for the research process and test upcoming market researchers' knowledge. It is a knowledge-based certificate suited for beginners, research support staff and small-scale research staff.
After completing the exam for Certified Research Expert, you will join a respected group of professionals committed to excellence in market research. The CRE designation is proof of your technical expertise and enhances your credibility in the industry.
Google Analytics Certification
This certification from Google offers analytics certification for candidates seeking proof of their competency in digital analytics. Candidates must pass the analytics exam that covers various topics related to the strategic implementation of Google analytics tools.
Some additional certificate courses for research analysts which could prove helpful are:
Market research analyst course
Certificate in market and social research practice
Chartered market technician course
Business analysis certification course
Finally, your contact information, including your full name, city and state, phone number and professional email address, needs to appear at the top of the resume.
Free Downloadable Resume Templates for Research Analysts
You can download these resume templates for free and edit them on your preferred word processor. The Hloom Pro Tips on each section will help you develop relevant content for your entire resume.
FAQ
Updated: August 23, 2022
What are the top three skills required for a research analyst?
The top three skills for a research analyst are data collection and analysis, excellent communication skills (both verbal and written), and the ability to extract relevant information from vast volumes of data.
How can a research analyst stand out?
You need to be well aware of your organization's business goals to produce outstanding and relevant research. If you want to stand out as a research analyst, polish your data handling skills and make sure you can use various software packages — this proves you can be versatile. You also need to keep yourself updated with your industry's latest developments and trends to keep your competitive edge.
What is a good objective statement for a research analyst?
A good objective statement for a research analyst could say: "Seeking a suitable position as a research analyst to apply my six years of experience in business analysis. Equipped with Google Analytics IQ certification and a bachelor's degree in operations research, aiming to work toward the organization's short-and long-term goals."