Featured In:
Table of Contents
Here are more resources that can help you
Behavior technicians need to develop trust with their patients while simultaneously analyzing their behavioral changes. Framing a behavior technician's wide range of skills in a resume can be crucial to make you stand out to hiring managers. To help you with this, we've created a resume-writing guide paired with resume examples and job-specific tips.
Behavior Technician Resume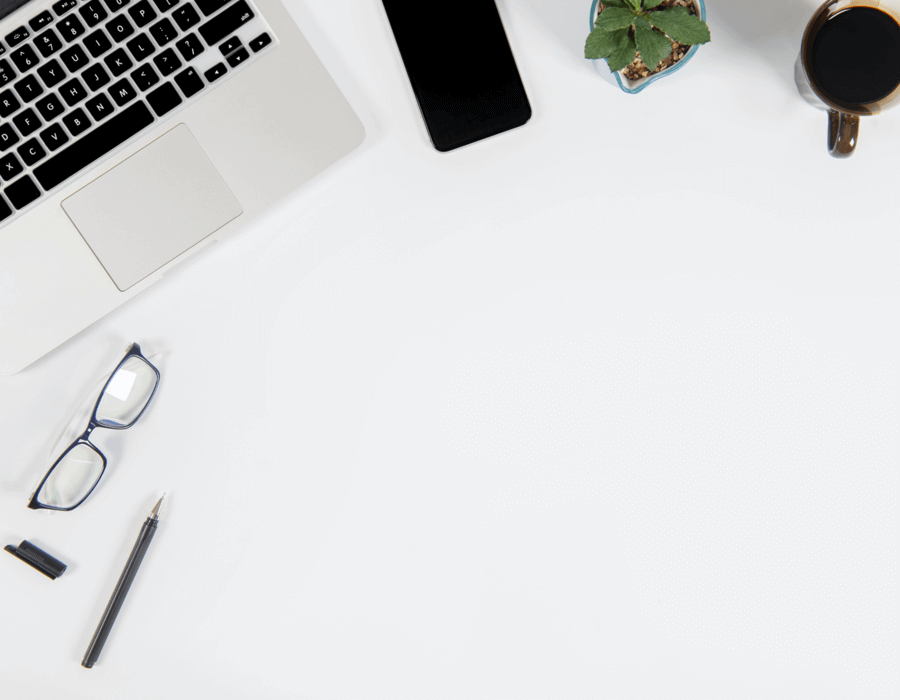 Behavior Technician Resume
Study this behavior technician resume example and note its sections, the accomplishments and skills in each section, and the language the applicant used to convey professionalism and industry knowledge.

When writing your behavior technician resume, always include:

Your contact information, i.e., name, phone number, email address and residing city and state.
A stand-out summary statement and career objective to formally introduce yourself to the employer.
Your work history in reverse-chronological order.
Skills section with a mix of soft, hard and technical skills.
Education section to list your academic achievements.
Optional sections to list certifications, licenses, volunteer work and more.
Free Downloadable Resume Templates
Important message

Leaflet
Prepare to Write Your Resume
It is crucial to get organized before starting work on your resume. Sifting through old documents could unearth new job-related accomplishments you want to highlight for this particular position. Research for your role might even teach you a different aspect of your job. Before you begin, complete the following steps:
Read the job description and requirements, including skills desired in an applicant. Whenever these skills apply to your abilities, include them in your resume word-for-word so recruiters will notice you and consider you for the job.
Gather all the necessary data to complete your resume sections. For example, official job titles, promotions, dates of employment, performance reviews and certifications. Recalling achievements from memory might not be reliable when looking for specific details and quantifiable accomplishments.
Remember to write your resume for recruiters and applicant tracking systems (ATS). These systems are known to scan through resumes for grammatical errors, spelling mistakes, font inconsistencies and overused keywords like "hard-working" and "team player."
Glance through resume examples for your desired role to better understand which accomplishments you should mention, the accurate jargon for your industry, and the resume's style and formatting.
Choose the Right Resume Format
All resumes fall under three categories: chronological, functional or combination. These categories, or formats, help different types of applicants highlight their strengths and downplay any weaknesses.
The most common format, best for candidates with over ten years of work experience, is the chronological resume format, which lists achievements in the work history section.
Entry-level candidates with an internship or part-time work experience should use a functional format to highlight their job-relevant skills.
A resume with an equal display of skills and experience, often used by career changers, individuals returning to the workforce or those applying for a promotion, is the combination format.
Check out our resume formats guide to read up on these formats and make a more informed decision about which one works best for you.
Chronological

Functional

Combination
How to Write Your Resume With Examples
After gathering your data and choosing an appropriate format, you can start writing your resume. We've created an easy-to-follow writing guide to help you finish crafting your resume as quickly as possible.
1. Select an opening statement strategy.
A resume's opening statement or professional summary should inform the reader of the candidate's goals and skills. It follows one of two strategies depending on what you wish to highlight: A career objective showcases your career aspirations, and a summary statement displays your experience in the job.
Since the role of behavior technician requires a specific skill set and preferably a few years of professional experience to be hired, we recommend you go ahead with the summary statement approach.
Let's compare a poor summary statement example with a good one to know what to avoid when writing your resume.
Poor example:
"I am an experienced behavior technician with the knowledge of handling clients suffering from behavioral issues. I have previously worked in treatment centers and have helped many patients get better."
This summary statement fails to provide any information on the job tasks and doesn't quantify the candidate's achievements.
Good example:
"Dedicated behavior technician with over seven years of experience implementing behavioral plans and designated interventions for patients. Dealt with dissociative, bipolar and obsessive-compulsive disorders patients and skilled in building relationships based on communication. Expertise in time management and helping patients develop functional skills to be independent."
The example above rectifies the mistakes of the poor example by:
Detailing the tasks accomplished on the job concisely.
Mentioning previous experiences to show knowledge of different skills.
Stating the number of years of work in the field.
If you're an entry-level candidate with no work history to display, use the career objective approach and follow the tips below to get more out of your statement:
Include role-related skills acquired from education institutions.
Be clear with your goals and aspirations instead of using vague and generic sentences.
Share experiences from college, internships or part-time jobs.
Study this career objective example and choose your strategy wisely:
"Aspiring behavior technician with knowledge of creating behavioral plans to treat ADHD and Autism. Experienced in handling patient records and tracking patient behavior through a six-month internship. Eager to learn the procedures of implementing a behavior treatment plan."
2. Categorize your skills as soft, hard and technical.
Every resume has a dedicated skills section with a list of six to eight of your soft, hard and technical skills. In addition to that, you can document skills in other areas of the resume, such as the work history and professional summary, to enhance their content.
The skills section compensates for the candidate's lack of professional experience in functional resumes. Therefore, you will showcase your accomplishments in this section based on the three core skills you want to highlight. You will include three to four informative bullet points describing instances where you successfully utilized each core skill to complete a job task.
Refer to the example of an expanded skills section entry below:
Skills
Patient Care
Maintained effective schedule balance between rest periods, recreational activities, instruction and therapy.
Provided one-on-one and peer group attention for children ages six to nine.
Collaborated with the client's support system and other allied specialists implementing positive interventions improving behavior by 40%.
The quantifiable achievements paired with job-related tasks make it a great alternative to an elaborate work history entry.
Diversify your resume skills and show your expertise in different areas of the job with the following skill types:
Soft skills determine how well you do a task and how you interact with others in a professional environment. Below is a list of soft skills applicable to a behavior technician:
Excellent written and verbal communication
Empathy
Time management
Listening skills
Critical thinking
Multitasking
Patience
Adaptability
Flexibility
Anticipating needs
Hard skills represent the necessary knowledge you need to do a specific job. The top hard skills for a behavior technician are as follows:
Developing behavior treatment plans
Patient record keeping
Crisis prevention intervention
Applied behavior analysis (ABA) therapy
Data entry
Patient documentation
Treatment plan implementation
Assisting in cognitive behavioral therapy (CBT)
Assisting in aversion therapy
Cardiopulmonary resuscitation (CPR)
Technical skills define your knowledge of tools to make your work life more efficient. Some of the tools you require to function better at your work are:
Expertise in MS Office, i.e., Word and Excel.
Proficiency with Applied Behavior Analysis (ABA) software, i.e., Central Reach
Experience with telehealth and patient engagement platforms, i.e., Mend, Doxy.me
Knowledge of patient interaction management software, i.e., Kareo Clinical, athenaOne
Adept with billing software for therapy providers, i.e., Therabill
Use our Resume Builder to find more behavior technician-related skills. When using our resume-writing tool, you will also get customizable resume templates and pre-written content for your particular job to create a brand new resume in minutes.
3. Display your work experiences.
Your work history section should list your professional roles in reverse-chronological order. You start with your most recent position and work your way to your first role in your behavior technician career.
A work history entry consists of your job title, company name, work location and employment dates. This information is followed by three to four bullet points detailing the candidate's work achievements.
Let's look at two examples of a work history entry:
Poor example:
Work History
July 2019 - Current
Behavior Technician | Positive Behavior Supports Corporation | San Francisco, CA
Communicated with patients and noted their behavioral changes.
Keep patient records up to date.
Developed behavioral plans to implement.
This entry covers the job's tasks but doesn't give a personal insight into their capabilities.
Good example:
Work History
July 2019 - Current
Behavior Technician | Positive Behavior Supports Corporation | San Francisco, CA
Prepared and implemented behavior plans for 50 patients dealing with autism and ADHD.
Observed patients' behavior and recorded them on graphs to give better treatment and assess individual intervention plans.
Built relationships with patients' support systems and provided updates on treatment plans and ways to increase positive reinforcement.
This work entry goes in-depth with the candidate's experience by mentioning specific instances and quantifying tasks to give the reader a better sense of the candidate's skill set.
Follow these tips to improve your work history entry:
Detail your experiences by describing the steps you took to accomplish the task.
Mention as many quantifiable achievements as possible. Giving an account of your experience with figures and calculated data makes it easier for the recruiter to assess your competence.
List some soft, hard and technical skills when describing work achievements.
4. Finish by adding your education, contact information and optional sections.
Education
The education section, placed usually at the end of your resume, shows a list of your formal educational achievements with the title of the degree you received, the institute's name and location and your graduation year.
The minimum qualification required for a behavior technician role is a high school diploma or a GED. Candidates with this level of education should avoid including graduation dates to avoid hiring bias. You also need to complete 40 hours of training and pass the registered behavior technician (RBT) exam.
Certifications, Licenses and Custom Sections
Since there aren't a lot of educational requirements to become a behavior technician, you can stand out from the rest of your peers with a few specialized certifications. Add a customized section below your education to showcase your extracurricular accolades.
Below are a few certifications that can come in handy for a behavior technician:
Registered Behavior Technician Certification (RBT)
A candidate must have this certification to work as a professional behavior technician. It provides a paraprofessional certificate to work under the supervision of behavior analysts.
Board Certified Assistant Behavior Analyst (BCaBA)
To further specialize in behavior analysis, technicians can apply for a BCaBA, which certifies them to work as an assistant behavior analyst under the supervision of a certified professional analyst. This certification requires a bachelor's degree in psychology or a related field.
With this certification officiated by the Red Cross, you will get the training to use CPR and other life-saving skills on individuals needing urgent help.
This credential trains candidates working in a setting requiring working with individuals under the autism spectrum. This certification doesn't require any pre-requisite degrees to attain.
The following courses will help you in your training process as a behavior technician:
Registered Behavior Technician® Training
Psychological First Aid
Introduction to Psychology
Introduction to Social Psychology
Medical Neuroscience
Your contact information consists of your name, location, phone number and email address. Place it in a highly visible part of your resume, centered at the top or in an upper corner.
Free Downloadable Resume Templates for Behavior Technicians
Download the resume templates below and edit them using your preferred word processing software. Use the job-specific tips in these resumes and craft your ideal resume in no time!
FAQ
Updated: May 30, 2022
What are the top three skills of a behavior technician?
A behavior technician requires a lot of patience and care to build trust with their patients and understand their behavioral changes. The three essential skills they need to function at their job successfully are communication skills, empathy and strong knowledge of applied behavior analysis (ABA).
How can a behavior technician stand out?
Showcasing your skills in being more emotionally responsive and sharing instances where you received positive feedback from a patient can make you stand out as a behavior technician.
What is a good objective statement for a behavior technician?
A behavior technician candidate should use an objective statement to showcase what they aspire to gain. A good objective statement would mention the individual's subject knowledge to grab the recruiter's attention. An example of such an objective statement would be, "Proficient in creating behavior and treatment plans. Eager to work on implementing these plans and refine intervention management skills."