Featured In:
Table of Contents
Here are more resources that can help you
Case managers are crucial in the social services field as they coordinate action plans for clients according to their needs. If you are applying for this position, you need a resume that speaks to your customer service, active listening and organization skills. To help you write a stellar resume, we have created a comprehensive resume-writing guide with practical examples, resume templates and tips tailored to the case manager position.
Case Manager Resume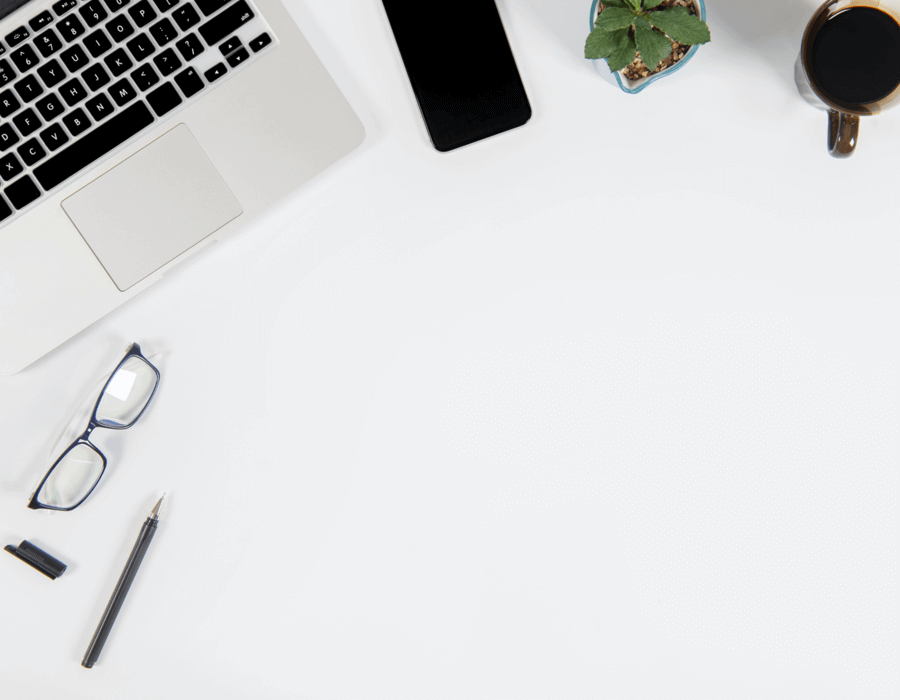 Case Manager Resume
This resume example will help you visualize how your final document should look, along with relevant accomplishments and skills. Make sure you include the following sections when building your case manager resume:

Contact information with your name, location, phone number and email address.
A professional summary section that provides a brief introduction in two to three sentences.
A work history section that includes your relevant job titles and follows a reverse-chronological order.
Skills section exhibiting your soft, hard and technical skills.
Education section with crucial academic details and accomplishments.
Optional custom sections for certifications and licenses.
Free Downloadable Resume Templates
Prepare to Write Your Resume
Whether you are new to resume writing or haven't updated your resume in years, writing one is not a daunting task if you've prepared in advance. Our tips and guidance can help you create an impressive resume for your next job application:
Gather essential information from your career, such as previous job titles, dates of employment, performance reviews, graduations dates, degrees, certifications, volunteer work, etc. Having these details on hand will help you focus on writing the actual content of your resume without getting distracted searching for this information.
Focus on highlighting skills and keywords that appear in the job description. For example, a case manager job posting might require crisis intervention, family planning services and administrative skills. Cross-reference your list of skills with the job description to make sure most skills overlap.
Employers will invest only a few seconds on your resume, so you must keep its content brief and comprehensive. However, if you have an extensive career history in a particular role or industry with diverse skills and certifications, you can move it up to two pages.
Pay attention to formatting and keep it as simple as you can. Employ professional fonts, error-free sentences and spacing. Your resume should look neat and professional. Recruiters and applicant tracking systems (ATS) will be on the lookout for these inconsistencies and will discard your resume because of them.
Check out resume examples for your desired position to see hypothetical candidates' resumes. Pinpoint what accomplishments you should prioritize and the appropriate language you should use for a professional resume.
Choose the Right Resume Format
Resume formats help you organize your resume in various ways to display your strengths and minimize your weaknesses. Picking one of the three resume formats — chronological, functional and combination — is an essential step in writing an effective resume.
The chronological format is the most common type of resume. It focuses on listing your job titles and respective accomplishments; however, you should only use this format if you can account for ten years or more of relevant experience.
The functional resume format is ideal for candidates with little to no experience that would benefit from focusing more on the skills section instead of the work history section.
The combination format takes features from the other two formats and showcases the skills and work experience sections in equal measure. The combination format allows career-changers, individuals re-entering the workforce or those applying for a promotion to show they have the necessary skills and expertise to excel.
Learn more about each resume type in our resume formats guide!
Chronological

Functional

Combination
How to Write Your Resume With Examples
This step-by-step guide will assist you in writing a compelling case manager resume and enhance your understanding of all aspects of resume writing. With our job-specific tips, skills suggestions and practical examples, you'll be surprised at how easy it is to write a well-written resume with our help.
1. Write an impactful opening statement.
Your resume begins with a brief sales pitch of yourself, explaining why employers should hire you for a particular job. In this opening statement, you can use two strategies: the career objective and the summary statement. The career objective is best for entry-level professionals or career changers who want to communicate their career aspirations. However, we recommend using the summary statement for most candidates since it focuses on listing your expertise and qualifications tailored explicitly for the role.
If you are an experienced case manager, here's how you should and shouldn't approach your summary statement:
Poor example:
"Case Manager with experience working with individuals from all walks of life. Skilled at creating effective plans to treat a heavy load of cases. Genuinely committed to social justice and listening to patients."
This summary statement gives us some background on this case manager but lacks relevant keywords, skills and quantifiable achievements.
Good example:
"Case Manager with 12 years of experience working with children in the foster care system, homeless youth and children in the juvenile detention system. Equipped with organizational skills and behavioral science knowledge to create treatment plans for over 12+ individual cases. Bachelor's degree and master's degree in Social Work. Fluent in Spanish and trained in cultural competency."
This summary statement provides more detailed information about this case manager's skills and conveys key educational and professional training to let employers know they're prepared.
If you think your career situation merits a career objective instead, follow these tips to make this section stand out for you:
Portray your lack of experience or career gaps positively by informing the employer of valuable skills and experiences you've gained in other industries or informal work experience that you can transfer to your desired role.
Mention any certifications, training, internships, volunteer work or personal projects that provide some insight into a professional work environment.
Be clear and direct about what you and the company gain from being the chosen candidate.
Reference this career objective for the case manager position given below:
"Passionate and hardworking case managing intern looking for a case manager position at Moordale Care Center. Excellent time management and multitasking abilities to take up challenges and provide assistance in alcohol and drug abuse cases. Extremely motivated to work for the people and community through effective programs."
2. Select and categorize your skills.
Your resume should have a skills section consisting of six to eight skills. You can increase the number of skills on your resume by distributing them over various sections of your resume, such as in the opening statement or your work history descriptions.
Chronological and combination resumes' skills sections consist of bulleted lists, whereas a functional resume elaborates on the skills section with descriptions of accomplishments.
The functional skills section highlights three core skills followed by two to three descriptions of instances where the candidate proved to use the respective skill. Each description should elaborate on tasks and accomplishments that showcase your expertise.
Take a look at the example below of a functional skills section entry:
Skills
Health Care
Studied and resolved health care data to check for management inconsistencies.
Collaborated with five other healthcare professionals to cater to the patients' physical, social and emotional needs.
Managed health care documents, planned and implemented individual treatment plans for 12 clients.
This skills section describes instances where the candidate used their health care knowledge and skills to complete various tasks in their case manager role. Despite not specifying what job these achievements took place, employers can see the candidate has been successful in this area of expertise.
You can showcase a diverse skill set on your resume through a combination of the three skills types — soft, hard and technical.
Soft skills are the personal and innate abilities that help you work and interact professionally with other individuals, irrespective of the job or industry. For a case manager, a few valuable soft skills are:
Accountability
Strong sense of responsibility
Verbal and written communication
Organizational skills
Time management
Passionate about social justice
Commitment towards work
Approachable
Patient and kind listener
Cultural sensitivity
Adaptable
Hard skills are acquired and enhanced through education, training or work experience. These skills are primarily job or industry-specific. A few hard skills for case managers are:
Making treatment plans
Health care
Patient care
Electronic health record (EHR) keeping
Document and patient management
Crisis intervention
Assessment of client needs
Knowledge of community resources
Family services
Disease management
Technical skills describe how well you can implement technology and digital tools into your work to make it easier and more effective. A case manager can acquire the following technical skills:
Case management software, i.e., Appian, Pega.
Working knowledge of Microsoft Excel.
Savvy with productivity and organization apps like Trello, Basecamp
Expert using videoconference tools like Skype, Zoom, FaceTime
You can find more job-specific skills for case managers in our Resume Builder. Our resume-writing tool also offers pre-written content you can include in your sections to complete your resume within minutes.
3. Outline your work history.
The work history section on your resume consists of a list of relevant job titles organized in reverse chronological order, starting from your most recent or current position and working backward.
For every role you list, you need to mention the job title, workplace name, location and dates of employment. A list of your roles with only these details is enough for functional resumes. For chronological and combination resumes, you should include three to four bullet points to showcase impactful tasks and accomplishments from each role.
Check out these poor and good examples of a work history to help you understand this section better.
Poor example:
Work History
January 2017 - Current
Case Manager | Proud Care Center | Miami, FL
Identified and worked on individual care needs.
Managed patient data and monitored medical histories.
Collaborated with other professionals to devise treatment plans.
This work history example is insufficient and does not showcase the candidate's skills and qualifications. The entry does not elaborate on the duties fulfilled or quantifiable achievements, making it generic and unimpressive.
Good example:
Work History
January 2017 - Current
Case Manager | Proud Care Center | Miami, FL
Identified and worked on 200+ individual care needs with particular attention to insurance and cost.
Managed and monitored 80% of the patient data and medical histories.
Collaborated with other healthcare professionals and social workers to devise and implement treatment and care plans.
The work history entry above looks impressive by being specific about the duties and incorporating numeric data to back up their achievements. This amount of detail allows employers to assess the candidate thoroughly.
If you want to curate a work history section that stands out, these tips can help you:
Focus on the job requirements. Instead of listing generic duties and skills related to the position, showcase tasks and achievements that are unique and noteworthy.
Include quantifiable achievements like the number of cases handled or the percentage of patient data you have managed and monitored. These metrics can measure your impact as a case manager.
Include keywords from the job description to make your resume relevant to the position and get good rankings from ATS.
4. Finish up with your education, contact information and custom sections.
Education
Your education section will include a list of your academic achievements in reverse chronological order. For each degree, you should mention the official degree title, name of the institution, its location and graduation dates.
If you want to pursue a career in case management, you can study various subjects like psychology, social work or nursing. To enhance your academic qualifications, you can seek a Master's degree.
We also recommend that you pursue training or internships in case management to gain an insight into the duties, responsibilities and skills involved in this profession and how you can improve yourself professionally at each stage.
Certifications, Licenses and Custom Sections
You can include a custom section on your resume to showcase relevant certifications, licenses or training you've acquired.
Relevant certifications a case manager can benefit from are:
Train yourself in providing medical assistance and work collaboratively with health care professionals.
Understand the application of social work to legal issues related to criminal and civil law with this certification.
Expand your expertise as a case manager by earning this valuable certification in alcohol and drug counseling.
Earn a thorough understanding of public health through this certification.
Consider the following training courses as a case manager:
Certified social work case manager
Basic life support (BLS) certification
Medical administrative assistant courses
Rehabilitation counselor
Human resources training
Your contact information should be brief. Add your full name, city and state of residence, phone number and professional email address.
Free Downloadable Resume Templates for Case Managers
You can download these free and easily customizable resume templates for the case manager position. All you have to do is format and personalize it to ace your next job application.
FAQ
Updated: May 26, 2022
What are the top three skills of a case manager?
Case managers need to have a range of soft and hard skills to cater to the needs of their clients, both physical and emotional, such as making community resources accessible or assisting clients in resolving their challenges. The top three skills of a case manager that we recommend are empathy, treatment planning skills and crisis intervention skills.
How can a case manager stand out?
One great way to stand out in your career and resume is by enhancing your professional credibility by earning essential certifications in your role or industry. Add credentials to showcase your alcohol and drug counseling skills or your capability as a forensic social worker.
What is a good objective statement for a case manager?
The essential duty of a case manager is to work for the community, which you have to communicate through your objective statement and support it with your skills. A good objective statement should illustrate your experience, skills, achievements and career aspirations. For instance, you can add a statement like this: "looking for the case manager position at Moordale Care Center to resolve challenging social circumstances. Great conflict management and strong communication skills."