Featured In:
Table of Contents
Here are more resources that can help you
A seeming lack of mental health counselors has made it increasingly difficult for individuals seeking help. If you want to help with the high demand for counselors, it's time to get your resume ready. We can lend a helping hand with our professional insights, writing suggestions and practical examples to craft a compelling counselor resume.
Counselor Resume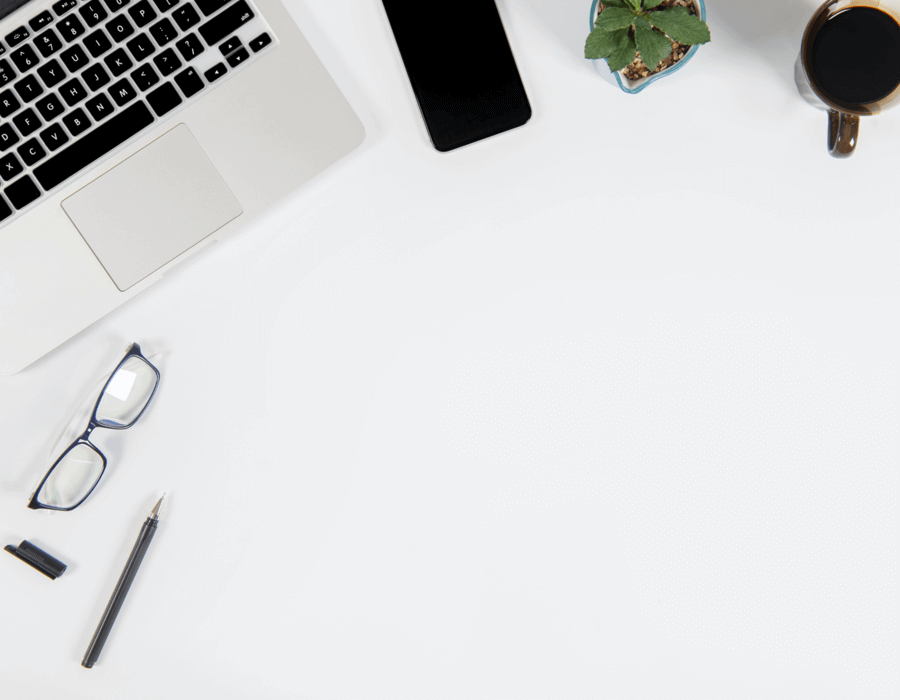 Counselor Resume
This chronological resume can serve as a starting point for your counselor resume. Irrespective of your career scenario, the following sections are crucial in all resumes:

Contact information with your name, location, phone number and email address.
An introduction statement that displays your skills, experiences and aspirations for the job.
Work history listing your previous jobs in reverse-chronological order.
A skills section that captures your soft, hard and technical abilities.
An education section with your academic background and qualifications (i.e., degrees or diplomas).
Optional custom sections for your job-related certifications, licenses or awards.
Free Downloadable Resume Templates
Prepare to Write Your Resume
These guidelines will help you gather the necessary data and prepare to write a counselor resume.
Analyze the job requirements carefully to determine if you're qualified. Note down what skills and duties the employer expects of you, and apply if you match most of the job requirements.
Make a mental checklist of your skills and cross-reference them with those listed in the job description. You must match the skills word for word to increase your chances of recruiters noticing you.
Gather details from previous work and academic experiences as you will need this information to write your resume sections. You will need the following data: dates of employment, degree names, graduation dates, records of promotions, performance reviews, certifications or licenses, awards and any unique project or initiative.
Ensure that your resume is applicant tracking system (ATS) friendly by double-checking for spelling and grammar mistakes and avoiding eccentric fonts or complex resume designs.
Browse resume examples for your desired role to see how your final document should look and find examples of accomplishments, skills and qualifications you should be highlighting.
Choose the Right Resume Format
It's crucial to pick a suitable resume format to accentuate your skills, professional abilities and qualifications. Picking a format is determined by your career needs, the nature of the position you're applying for and your professional experience. You can choose between chronological, functional and combination resumes.
The chronological format is apt if you have a consistent and long career, as it emphasizes your detailed work history to the recruiter.
The functional format stresses your skills and qualifications over work history and is suitable for recent graduates, entry-level positions, inexperienced candidates, freelancers and people with career gaps.
The combination format underlines your experience and skills equally. It proves beneficial if you switch industries, opt for promotion or have a midlevel career experience.
For additional information and to clarify your concerns, rely on our resume formats guide and identify your ideal resume format.
Chronological

Functional

Combination
How to Write Your Resume With Examples
Now that you're ready to write, follow this guide to learn every detail about your resume section. These instructions will teach you how to write your resume with the help of examples and job-specific tips for counselors. Let's dive in!
1. Choose between a career objective or summary statement.
Your resume begins with an opening statement where you should mention your best qualifications for the specific role. Depending on your position, career stage and experience level, you will opt for a career objective or a summary statement. These strategies perform the same function but they approach it differently.
We suggest opening with a summary statement as it strictly focuses on underlining your professional expertise and skills, making you ideal for the job. The career objective should also list your qualifications and experience, mentioning your career aspirations and goals within the desired role. The career objective is suitable for entry-level positions, recent graduates and applicants with limited work experience in general.
You're a counselor who just graduated with a master's degree in child development and you're looking for your first professional job. Check out the following example to differentiate between a well-written and a poorly drafted career objective statement:
Poor example:
"Educated and certified counselor looking for an opportunity as a counselor in your organization to expand my skills and help people with their problems."
Here the career goal of the candidate is clear, but what qualities, skills and qualifications they possess to fulfill this goal is missing.
Good example:
"Recently graduated counselor, with a master's degree in child development and certified by the National Certified School Counselors (NCSC), looking for an opportunity to work as a counselor in Hillside High School. Specialized expertise in counseling teenagers in postgraduate practice and familiarity with the problems they face. Eager to continue putting my skills to practice and support the well-being of the student body."
This objective statement informs the qualifications, such as licensed counselor and a degree in child development and skills like specializing in teenage counseling. Detailing these achievements and stating their goals make this candidate's career objective an excellent example.
If you think the summary statement is right for you, try incorporating these tips to increase its impact:
Include one or two skills from the job description in your summary statement.
Highlight your role-specific quantifiable accomplishments to enhance your worth. For instance, phrases like "70% success rate of treatment plans."
Share certifications proving your credibility and reliability as a counselor.
Use this example of a counselor's summary statement as reference:
"Dedicated counselor with 13 years of experience in clinical environments, private practices and schools. Adept at accurately diagnosing children and adolescents and developing treatment plans, specializing in cases of ADHD, BPD and dual diagnoses. Skilled at intervening during crises, collaborating with teachers to ensure proper attention and accommodations, and proficient at psych evaluations for children ages 4-18."
2. Display your skill set.
Your skills section is vital in representing your caliber and ability as a counselor. This section underlines six to eight soft, hard and technical skills that demonstrate how you are equipped to handle different aspects of the role.
Your skills section consists of a simple, bulleted list in chronological and combination resumes. However, for functional resumes, the formatting includes highlighting three core skills followed by descriptions of accomplishments that demonstrate how you used each skill.
Here's an example of a functional skills section entry so you can visualize it:
Skills
Intervention planning
Assisted head counselor during the intervention planning process by drafting intervention plans, evaluation forms and keeping records of the process for six students during internship programs.
Provided round-the-clock counseling for students during and after school hours to guide them through action plans after their interventions for 350 hours of counseling sessions.
Reviewed notes from students' sessions to evaluate if there was a need for intervention, successfully identified three potential cases for intervention and provided tailored counseling to help students improve their academic performance and overall health.
In addition to the skills section, you can include even more skills throughout your resume, such as the summary statement and your work history section descriptions. To avoid mentioning duplicate skills, make sure you have a balanced mix of soft, hard and technical skills.
Soft Skills define the innate traits you use to efficiently perform your job and interact with other co-workers, clients or superiors. A counselor could have the following soft skills:
Attentive listening
Proficiency in communication
Empathy
Patience
Trustworthy
Dependable
Observant
Time managing skills
Respect for confidentiality
Attention to detail
Hard skills are skills you attain through focused education and training, and illustrate how to implement counselors' duties. Hard skills necessary for a counselor are:
Counseling skills
Diagnostic expertise
Treatment planning
Case management
HIPAA compliance
Intervention planning
Record keeping and note taking
Medication knowledge
Crisis counseling
Group counseling
Technical skills include your proficiency to utilize technology and tools to execute the role of counselor and they have the following:
Proficiency in specialized therapy software, i.e., TherapyNotes
Efficient using patient scheduling programs, i.e., ClinicSource
Updated knowledge of the Diagnostic and Statistical Manual of Mental Disorders (DSM)
You can check out our Resume Builder for more counselor skills and personalized content suggestions you can use to write your resume sections. Our resume-writing tool also offers professionally-designed resume templates and unlimited cloud storage so you can create multiple resumes for various applications all in one place without fear of losing them.
3. Map out your career trajectory.
The work history section lists the roles that form your career background. You should list your most relevant roles for your desired position in reverse-chronological order. For each role, you should mention your job title, the company name, location and dates of employment. When writing chronological and combination resumes, you will need to outline each job with three to four accomplishments.
Check out the following examples to compare a good and poor work history section.
Poor example:
Work History
Jan. 2021 – Current
Counselor | Maria Health Center | Los Angeles, CA
Use advanced counseling skills to treat patients.
Lead three counseling groups for patients.
Apply different methodologies for treatment.
This work history entry lists some of the candidate's duties, but they're too generic. Any employer that reads this won't get any valuable and unique information about the applicant's abilities.
Good example:
Work History
Jan. 2021 – Current
Counselor | Maria Health Center | Los Angeles, CA
Use advanced counseling skills and evidence-based practices to establish goals and treatment plans for 60 patients.
Lead three counseling groups of 15 patients to discuss eating disorders, relationship issues and abuse.
Apply various methodologies, including cognitive behavior therapy, to assist six patients daily.
This role description ensured how the candidate carried out key responsibilities to execute the counselor's role.
These tips can help you write a good work history:
Ensure your work history aligns with the applied job. Mention accomplishments and skills that respond to the employer's specific requirements.
Include a quantifiable account of your career accomplishments and success stories instead of routine tasks.
Edit irrelevant job titles from your work summary if you have a rich history.
4. Add your contact information, education and custom sections.
Education
You can start your counselor career with a bachelor's in psychology or a related field. Still, a master's degree increases your credibility and reliability as you understand the subject in-depth.
You can document your education by listing the degree title, institution, location and graduation date. List them in reverse-chronological order if you have more than one degree.
Certifications, licenses and custom sections
Adding role-enhancing certifications and licenses to your resume makes you more qualified for the role. If you have two or more of these certifications, you can create custom sections to display them. The following certificates can help you enhance your counseling career:
National Certified Counselor (NCC)
This certification provides national-level credibility as a counselor once you pass the National Counselor Exam (NCE).
Clinical Mental Health Counselor (CCMHC)
The National Board of Certified Counselors awards this certificate and one must complete the NCC certification to pursue this specialty.
National Certified School Counselor (NCSC)
This certification will come in handy if you wish to pursue a school counselor career.
Master Addiction Counselor (MAC)
This certification is helpful for counselors specializing in addiction or substance use-related disorders.
You can opt for the following specializations if you wish to streamline your expertise in one or more domains:
Master in Behavior Psychology
Masters in Addiction Psychology and Counseling
Masters in Child Psychology
Degree in Marriage and Family Counseling
Masters in Adolescent Psychology
At the top of your resume, add your contact information consisting of your name, phone number, email and residing city and state.
Free Downloadable Resume Templates For Counselors
Download these free counselor resume templates and edit them using the instructional text on the respective sections using any word processing software.
FAQ
Updated: June 15, 2022
What are the top three skills of a counselor?
Counselors will need different skills based on their experience level, work setting and specialization. Independent of said factors, these three skills are imbibed in every counselor with any specialization and working in any environment:
Active listening
Mental illness diagnosis
Case management
How much do counselors earn?
The earning potential of licensed counselors increases with their experience. According to payscale.com, a licensed professional counselor (LPC) with less than one year of experience earns $41,373 and an LPC with a decade or more of experience draws a salary of $54,580. Likewise, diagnosing and treatment planning pools more salary than patient counseling and group therapy.
How can a counselor stand out?
Emphasize your success stories, quantify the number of patients you have cured, the therapeutic techniques you use for treatment and your expertise in dealing with the diverse demography of patients. You can also highlight specialized certifications like addiction counseling and teenage counseling. Use your resume and social media to narrate the story of your counseling skills and career milestones to stand out.