Featured In:
Table of Contents
Here are more resources that can help you
For a social worker's resume, you need to showcase skills related to providing service and social justice. We have drafted this comprehensive guide that includes some suitable examples to guide you through the resume-writing process.
Social Worker Resume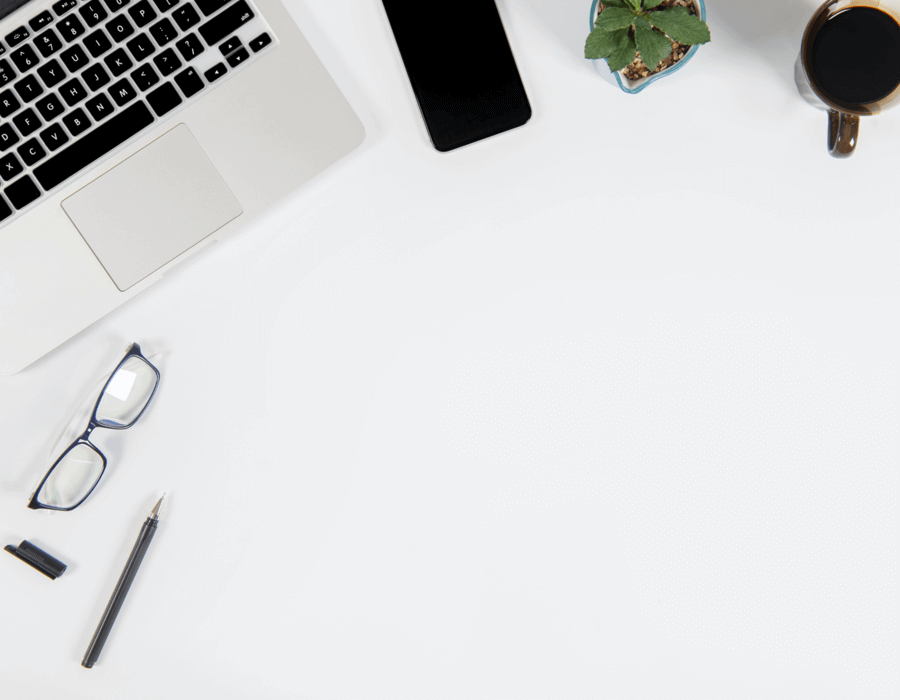 Social Worker Resume
Different sections highlight your skills, work history and education in a well-designed resume. See this sample social worker resume to get a better idea of the various sections.

All resumes have the following information:

Your contact information includes your name, e-mail address, phone number and location.
An objective statement or a professional summary aligned to the job.
Your work experience in reverse-chronological order.
The skills section showcases your hard, soft and technical skills.
Your education details like your degree and school.
A section for any complementary courses or certifications and awards.
Free Downloadable Resume Templates
Time Honored

Traditional Plus
Prepare to Write Your Resume
Before you write, make sure you do the prep work necessary to have a smooth sailing resume-writing process. A resume consists of precise information; therefore, taking the following steps to gather all you need to write will help:
Ensure your professional background and qualifications align with the desired role's requirements. Pay close attention to repeated keywords and skills — for example, treatment of mood disorder diagnosis or behavioral intention plans (BIP) — since you will likely need this knowledge to thrive in the role. If you possess most of the requirements, you should feel confident to apply.
Collect details such as the exact dates of your employment, graduation dates, performance reviews, promotions, certifications, training degrees, etc. Have all this information ready when you begin to write — you'll be able to build your sections accurately without getting distracted trying to look for the date when you changed jobs.
Write with recruiters and applicant tracking system (ATS) in mind. They will both be on the lookout for the usage of relevant keywords, spelling errors, hard-to-read fonts, irregular resume layouts and overused terms like "go-getter." Double-check with a copy editor friend to make sure your resume is grammatically correct.
Check out resume examples for your desired job. These examples demonstrate a hypothetical candidate's resume, which gives you a clear idea of the skills and accomplishments you should highlight and the jargon you should be utilizing.
Choose the Right Resume Format
Resume formats organize your resume to highlight your strengths and diminish your weaknesses. The three resume formats you can choose from — chronological, combination and functional — will serve very different types of candidates. Let's break down the purpose of each format so that you can make a more informed decision about your resume.
The chronological resume focuses on the reverse-chronological account of the entire work history, so it's suitable for candidates with a long and consistent career of 10+ years of work experience.
The functional resume showcases the candidate's skills as the most critical resume section and downplays their work history. This format is appropriate if you're at the start of your career or have career gaps.
A combination format balances skills and work experience; it is ideal for candidates with less than 10 years of experience, individuals applying for a promotion or career changers.
You will find more information on creating each type of resume in our resume formats guide.
Chronological

Functional

Combination
How to Write Your Resume With Examples
Refer to our step-by-step guide to learn how to write each resume section. This guide will help you write an effective social worker resume with tips and examples tailored to your role.
1. Write a convincing summary statement or career objective.
Your resume should open with an introductory statement informing the employer why you're the ideal candidate. You can approach this section with two strategies: the career objective or the summary statement.
The summary statement is the best strategy for most cases since it clearly states the relevant skills and experiences to fulfill the employer's needs within the role.
The career objective informs the employer of your career goals and mentions your qualifications for the role. This strategy is ideal for candidates just starting their careers, changing industries or returning to the workplace after time off.
Suppose you've recently completed a bachelor's degree in social work and seek your first formal work experience. In that case, you should write a career objective that clearly states your qualifications and intentions in this new role.
Below are two examples of a poor and a good career objective to better understand how to write this section.
Poor example:
"Seeking a long-term position as a social worker in a reputed organization. My communication skills and empathy and compassion will enable me to scale the heights in this profession."
Although this example mentions the candidate's skills, there is no mention of the duties tied to these skills. A simple statement of skills does not shed light on their capabilities.
Good example:
"Recent graduate with a dual degree in Psychology and Social Work from the University of Chicago skilled in various mental disorder diagnoses and treatments and tackling the complex social issues affecting marginalized communities. Equipped with real-world knowledge and practical skills from a one-year internship at UNICEF (United Nations Children's Fund), which I hope to incorporate in my new role."
This example mentions the candidate's impressive academic background, job-relevant skills and some professional experience from an internship, which tells recruiters the candidate has the tools to grow in this role.
If you decide a summary statement is better for you, use these writing tips to create an impactful message:
Add specific accomplishments that help employers understand how you can provide solutions in this new role.
Include numbers to highlight and validate your achievements, for example, the number of successful adoption cases or a higher graduation rate in your school-going clients/patients.
Include any certifications or client testimonials from previous assignments that can testify to your professionalism and achievements.
To write an excellent summary statement, consider this example:
"Motivated social worker with twelve years of experience in underserved inner-city communities working with over 10+ NGOs in the Chicago area. Skilled at creating and implementing treatment plans for five at-risk homeless youth with mental and behavioral disorders. Equipped to assist clients during legal procedures by providing counseling, testimony and in-court assistance."
2. Classify your skills.
Your resume should include a skills section where you showcase six to eight of your job-relevant skills. You can add more skills throughout your resume by highlighting them under other sections, such as your work history descriptions and the professional summary.
Although the skills section in chronological and combination resumes consists of bulleted lists, the functional resume is slightly different. The functional skills section highlights three core skills that are expanded upon with descriptions of tasks you accomplished using each skill.
For better understanding, let's look at the following example:
Skills
Organization
Coordinated efforts to create an information campaign in the neighborhood to provide 500+ people immediate access to healthcare facilities during the Covid-19 pandemic.
Worked as a rehabilitation expert and assisted in designing and implementing action plans for 300 physically-disabled people toward independent daily living.
As a community social worker, helped 1,000 people relocate after natural crises into better living conditions with access to safe drinking water.
This skills section describes accomplishments relevant to the highlighted skills and supports claims with numeric data.
When creating any skills section, you must never repeat skills as this can reflect poorly on you, and some ATS will even flag duplicated keywords. Select a diverse set of soft, hard and technical skills to avoid repeated skills.
Soft skills are desirable in all professions and refer to the interpersonal attributes necessary to succeed in the workplace. Some of the best soft skills for a social worker are:
Emotional intelligence or empathy
Organizational skills
Excellent communication
Critical thinking
Cultural sensitivity
Time management
Professional boundary setting
Excellent teamwork skills
Attention to details
Ability to facilitate cooperation
Good listening skills
Hard skills include specific knowledge or abilities obtained through education or practical experience. Some hard skills for social workers include:
Crisis-handling skills
Psychological assessments
Providing professional consultations
Facilitating group or individual therapies
Knowledge of healthcare management
Patient care assessments
Alcohol abuse prevention
Drug abuse prevention
Mental health care
Knowledge of community programs
Technical skills refer to the knowledge of technical aspects and tools at the workplace. For a social worker, the necessary technical skills are:
Expert in MS Office, i.e., Word, Excel, PowerPoint.
Electronic data management systems.
Conduct online counseling using video chatting platforms.
Ability to access electronic databases and conduct keyword searches.
Knowledge of note-taking applications like ColorNote.
Use our Resume Builder to get a greater variety of skills for the role of a social worker. Take advantage of our resume-writing tool's professional resume templates and pre-written suggestions based on your desired role so that you can create a resume in minutes.
3. Showcase your work history.
Your work history should consist of a list of your previous professional experiences in reverse chronological order. Start with your current role or the last job you held, and mention your job title, workplace name, location and dates of employment. You may also add bullet points to display your prominent achievements and tasks if you're working on chronological or combination resumes.
Compare these two examples to get a better idea of how to execute your work history:
Poor example:
Work History
March 2018 - Current
Clinical social worker | Association of Social workers | Atlanta, GA
Administering social service programs
Discussions with patient families regarding their progress
Traveling constantly to meet patients
In this example, though the duties of a social worker are clear, we do not get an idea of the skills required for this job role. The lack of skills or expertise for the job makes this a poor example.
Good example:
Work History
March 2018 - Current
Clinical social worker | Association of Social workers | Atlanta, GA
Diagnose the psychological and emotional disorders in around 100 patients within a week.
Work closely with physicians, doctors and therapists to develop comprehensive treatment plans for patients.
Communicate with patients' families and explain treatment plans, providing reassurances and financial help when required.
This work history entry provides a better insight into a social worker's job duties and skills. The addition of numeric data makes these tasks into specific accomplishments employers can use to assess your application.
To create an impressive work history section, refer to these guidelines:
Pay attention to what the employer hopes to fulfill with this role. Include achievements from previous jobs that demonstrate that you can meet this new role's expected goals.
Whenever you can, include quantifiable achievements that describe your accomplishment's impact, for example, "successfully placed 12 children in permanent adoptive families."
When describing your accomplishments, use skills to describe what you achieved and how accurately. For instance, you can mention you utilized your conflict management skills to deescalate altercations and offer regular counseling to ensure better social engagement between students.
4. Complete your resume with contact information, education and any custom sections.
Education
The education section showcases your degree and any other training programs you completed. A bachelor's degree is required for a social worker's role, and a master's degree in social work is necessary for clinical social workers. Some positions may also require you to have CPR (cardiopulmonary resuscitation) or BSL (Basic Life Support) certifications and even be certified as a licensed vocational nurse (LVN).
In addition to education, your internships or hours of supervised fieldwork are essential, so do not forget to mention them. If you hold licenses or certifications in social work, add those details.
Certifications, Licenses and Custom Sections
You can include custom sections to list additional information that doesn't fit in the traditional five resume sections. For example, if you have two or more certifications you can use in the social services field, consider creating a separate section to list them. You can do the same for awards or volunteer experience.
Here are some certifications a social worker should consider having to grow their career:
NASW Specialty Certification program
This program was started in 2000 in response to the growing demands for specialization in social work. The program helps NASW members attain professional and public recognition and gain visibility as specialized social workers.
Academy of Certified Social Workers (ACSW)
This is a higher program for social workers with a master's degree in social work from accredited schools. Social workers who hold the ACSW are deemed qualified providers of social services.
Child Development Associate (CDA)
This certification aims to meet the specific needs of children and work with parents and other adults to nurture a child's physical, social, emotional, intellectual growth and well-being.
Certified Rehabilitation Counselor (CRC)
The CRC program is for graduate-level professionals who want to serve individuals with disabilities across many medical conditions. This program uses a broad range of specialized services to evaluate, determine and manage the necessary assistance throughout the rehabilitation process.
The following courses may be of interest to you as you progress in your career:
Graduate Certificates in Social Work
Bachelor of Social Work (BSW)
Master of Social Work (MSW)
Professional Educator License in School Social Social Work endorsement
Your contact information goes at the top of your resume page and mentions your name, location, phone number and professional email address.
Free Downloadable Resume Templates for Social Workers
You can download the following social worker resume templates for free and edit them using your preferred word processor. The resume templates' instructional content in each section will help you complete an effective resume for your social worker role.
FAQ
Updated: May 24, 2022
What are the top three skills of a social worker?
Social work encompasses various clinical social work, counseling, crisis management and rehab services. Despite the place of work, every social worker should have these three top skills: compassion, patience and active listening.
How can a social worker stand out?
To stand out as a social worker, you need to be sensitive and socially perceptive, have excellent communication skills, and be willing to use persuasion and cooperation skills maturely. Having a social media presence using Twitter, Facebook or Instagram to showcase your expertise and achievements is a great way to enhance your standing.
What is a good objective statement for a social worker?
A good objective statement for a social worker should inform the employer of your goals and the skills you possess to accomplish them. You could include a sentence like, "Looking to use my education and training in clinical psychology to assess, resolve and prevent the impact of psycho-social and mental health issues and improve the overall well-being in our society."