Featured In:
Table of Contents
Here are more resources that can help you
A volunteer in the social services field needs to be proactive and have the emotional intelligence to deal with sensitive tasks. Write a resume that conveys your preparedness for this role with the help of our comprehensive guide, resume examples and job-specific tips for a volunteer resume.
Volunteer Resume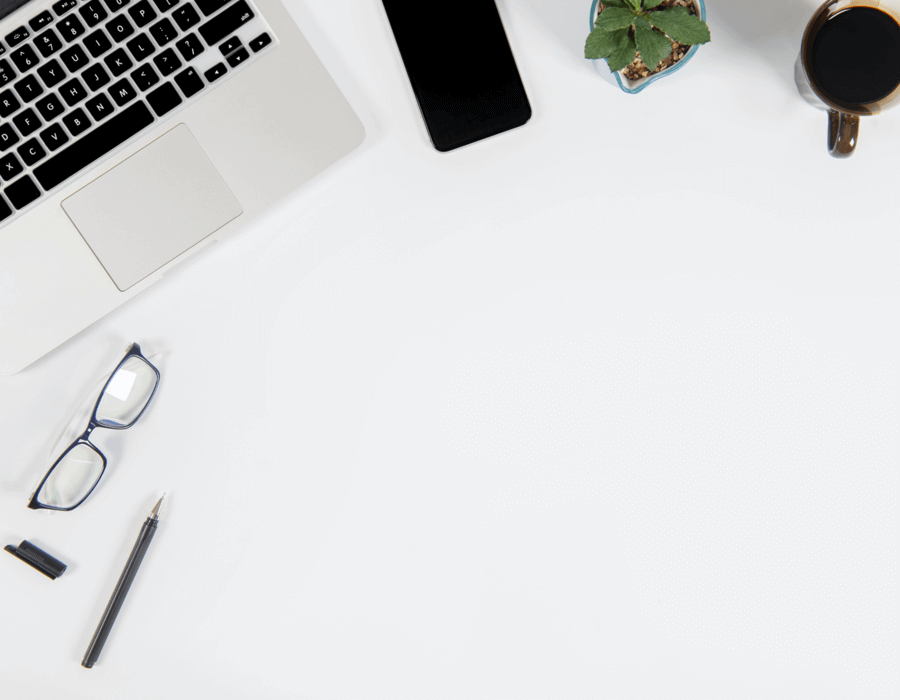 Volunteer Resume
A well-formatted resume uses different sections to showcase your skills, work history and education. This sample volunteer resume will provide a better idea of the various sections used in a resume.

All resumes display the following information:

Your complete contact information, including your name, e-mail address, phone number and location.
An opening statement, whether an objective statement or a professional summary.
Your work experience in reverse-chronological order.
A skills section, which categorizes your skills as hard, soft and technical skills.
The education section for details like your degree and school.
A customized section for any certifications, awards or community outreach.
Free Downloadable Resume Templates
Prepare to Write Your Resume
Use our practical suggestions and relevant tips to facilitate the writing process for a well-written resume. Some essential guidelines for you to remember are:
As a volunteer for social work, ensure that your skills and experiences match those in the job description. Volunteering requires serious commitment, so it's good to be clear about the responsibilities before starting. For example, coordinating community service efforts to provide essential items and food to underprivileged individuals.
Gather details from previous volunteering and formal work experiences you can use to build a resume tailored for the job. Don't forget to collect the exact dates of employment, performance reviews, certifications, academic details such as degrees, etc. You will need to provide an accurate summary of your career.
Be prepared for applicant tracking systems (ATS) used by recruiters, which scan and rank resumes. Double-check for spelling and grammar mistakes, poor formatting or unnecessary/incorrect information. Avoid the use of flashy fonts or ambiguous resume terms like "self-motivated," "excellent team player," or "go-getter."
Browse resume examples for your desired role to understand how a volunteer resume should look, what type of qualifications you need to showcase and the appropriate industry jargon.
Choose the Right Resume Format
Resume formats play a vital role in giving a resume its structure — they help spotlight your strengths while downplaying your weaknesses. The three resume formats you can pick from are chronological, functional and combination.
The chronological resume is the most suitable format for experienced professionals with 10+ years of experience. It focuses on the work history section, meaning you can list all your impressive accomplishments within each role.
If you're starting your career as a volunteer, use a functional resume to display your skills. This resume format shines a light on your skills and diminishes your work history; it helps to hide employment gaps.
A combination format is a popular choice for candidates with fewer years of work experience, those changing careers or seeking higher positions. This format helps to highlight both your skills and work experience, showing you're a well-rounded candidate.
You will find more information on creating each type of resume in our resume formats guide.
Chronological

Functional

Combination
How to Write Your Resume With Examples
Our step-by-step guide is filled with helpful suggestions and practical examples so you can write a compelling volunteer resume in four easy steps.
1. Write a convincing summary statement or career objective.
Resumes use two types of opening statements: the career objective or the summary statement. While the summary statement displays a brief account of your experience and skills, a career objective is used to highlight your individual goals and aspirations.
You could choose the career objective for a volunteer position to describe why you're eager to work in this role. If you have matching work experience or related education in social work, you need to mention them to support your application.
Below are two examples of a poor and a good career objective for better understanding.
Poor example:
"To work as a volunteer in low-income areas and provide aid to children and adults. I would like to gain first-hand experience working with the underprivileged community."
In this example, though there is an explicit mention of what the volunteer wants to achieve in this job role, the skills or experience that makes them suitable are not listed. Without a solid skill base, the career objective is incomplete.
Good example:
"My experience of working with crisis-affected people in rescue and rehabilitation services will guide me in providing aid to the underprivileged community and enriching me with first-hand experience. Compassionate volunteer equipped with administrative skills, proficiency in Excel, and bookkeeping knowledge from years as accountant's administrative assistant. Eager to provide my skills and experiences to an NGO in need of volunteers."
This is a good example of a career objective because it provides insight into the candidate's skills and experience, supporting their interest in volunteer work.
Here's what you need to know if you decide to go with a summary statement:
Mention two or more skills tailored to the job description. The job ad will generally include a list of required skills, and you can pick from there based on the ones you possess.
Include at least one quantifiable achievement that demonstrates your impact at a previous company. Pick an accomplishment that responds to the employer's needs. For example, if you're applying for an NGO that works with children, relate your experience working with at-risk youth.
Let employers know of your academic or professional qualifications; for example, state your profession, years of experience, and degrees if relevant to the desired role.
To write an excellent summary statement, consider this example:
"A devoted volunteer with four years experience working with children from underprivileged sections of society in charities across the country. Skilled at handling nutritional and educational needs of children below age 12. Possess a BA in Nutrition and Dietetics and certified as a mental health coach."
2. Categorize your skills.
Your resume skills section should consist of six to eight job-relevant skills. You can add more skills throughout your resume by including them in various sections, such as your work history's accomplishment descriptions and your professional summary.
For a functional resume, the skills section highlights three core skills you elaborate with descriptions of accomplishments that demonstrate your mastery of the skill.
Let's look at the following example to understand this section better:
Skills
Crisis management
Provided health care aid to over 200+ people weekly during the COVID-19 pandemic.
Worked as a mental health volunteer and counseled lonely and isolated people in expressing themselves through emotional catharsis.
As a community volunteer, I helped 1,000 people access COVID-19 vaccines and assisted with their administration.
Whenever possible, use data to corroborate the extent of your achievements when writing a functional skills section. You should not repeat the skills in this section in other parts of your resume, but instead make sure you have a mix of soft, hard and technical skills.
Soft skills define how you interact with coworkers and clients and describe how efficiently you can perform a task. They are the interpersonal attributes that define our personality. Some of the best soft skills for a volunteer are:
Organizational skills
Good communication
Leadership skills
Flexibility
Energetic
Time management
Professionalism
Collaboration
Customer service
Self-confidence
Hard skills refer to the knowledge or abilities acquired through education or practical experience. Some hard skills for volunteers include:
Crisis handling
Basic life skills
Research and fieldwork methods
Child psychology
Administrative skills
Wellness activities
Dealing with psychologically vulnerable clients
Fundraising skills
Counseling skills
Event planning
Technical skills refer to your knowledge of software or digital tools at the workplace. The technical skills for a volunteer are:
Expert in MS Office applications like Word, Excel, PowerPoint.
Knowledge of data management systems.
Familiarity with social media and video chatting platforms.
Record keeping databases.
Knowledge of financial software packages.
Use our Resume Builder to get more skills and resume-writing tips related to this job role. Our builder offers professionally-designed templates and pre-written content you can use to fill out your sections.
3. Showcase your work history.
Your work experience should be listed in reverse chronological order, starting with your current or most recent job and working backward. For each job, you should list the official title, the company's name, its location and dates of employment. For chronological and combination resumes, you should also add bullet points describing your significant achievements from each position.
Check out this comparison between a good and poor work history entry.
Poor example:
Work History
August 2019 - Current
Volunteer | Santa Rita Women and Children Shelter | New York City, NY
Provided counseling to the women in the shelter
Organized activities for the enjoyment of all in the shelter
Kept records and files updated and secure
This example mentions only the basic duties performed by a volunteer; it does not describe the tasks or the skills for this job role. This is a poor example as it lacks information.
Good example:
Work History
August 2019 - Current
Volunteer | Santa Rita Women and Children Shelter | New York City, NY
Provided financial and legal counseling for victims of domestic violence, enabling them to become new heads of households.
Organized 12 monthly leisure and educational activities for children 16 years and under
Assisted shelter director in updating and filing records, helped victims of abuse navigate legal procedures, and drafted proposals for city council regarding allocation of funds to shelters
This work history section provides the employer with enough detailed information about the candidate's task and accomplishments to make an informed decision.
To create an impressive work history section, refer to these guidelines:
Showcase accomplishments that respond to the employer's needs with this role. If you're applying to volunteer at a shelter that needs special help with the administrative side of the business, highlight experiences such as project management.
Complement your accomplishments with quantifiable metrics that give validity and precision to your claims. In addition to saying you have experience counseling children during the adoption process, specify how many adoptees you helped during your employment.
Once you've written your descriptions of accomplishments, go back and see if you've utilized the right keywords. Matching these keywords and skills to the ones on the job ad can make you stand out in the eyes of recruiters and applicant tracking systems alike.
4. Wrap up your contact information, education and any custom sections.
Education
For the education section, mention all degrees you possess — including the degree name, college or university, location and graduation dates — also in reverse-chronological order.
You don't need any degree to volunteer; you can even be a current high school student. Working as a volunteer can help you get scholarships and work-study programs because it demonstrates your commitment to the field.
However, depending on the specific responsibilities the volunteer role requires, it would help if you have a relevant degree in psychology or social work. If not, any certifications as counselor or coach can help. In this section, you may also include your internships or hours of supervised fieldwork.
Certifications, Licenses and Custom Sections
As we mentioned above, certifications are a great way to show employers you're qualified to be a volunteer in their organization. Still, if you have more than one certification, you might consider adding a custom section to list these on your resume.
As long as you have the five main resume sections, you can further tailor your resume to show your preparation for the role, such as awards, community outreach, or certifications sections.
Below are some examples of certifications volunteers can consider completing:
Certified in Volunteer Administration (CVA)
In this program, you'll learn the standard of best practices in volunteer management. Professionals from different fields are selected based on their chosen area of expertise.
This certification program is designed and taught by the American Red Cross Scientific Advisory Council. This panel of experts ensures that the course meets the local, state and national standards in providing Basic Life Support (BLS).
Certified Therapeutic Recreation Specialist (CTRS)
This certification validates you have learned the concepts, methodology and best practices regarding recreational therapy. This license certifies you will provide nationally recognized, quality recreational treatment to individuals with various physical or mental limitations.
Babysitting & Child Care Preparation
The babysitting courses from the American Red Cross aim to impart skills related to watching over children while they're in your care.
You may also be interested in the following courses as your career progresses:
Certificate in Volunteer Management
Certificate in International Volunteering
Volunteer Ethics and Professionalism Online Course
Volunteer and Community Resource Management Certificate
Your contact information must include your name, location, phone number and professional email address. This should be the first section of your resume, right at the top or on the upper-hand side.
Free Downloadable Resume Templates for Volunteers
You can download these free volunteer resume templates on your favorite word processors and use their instructional content to write your sections efficiently. These downloadable resume templates are a great option if you're looking for free yet quality resources.
FAQ
Updated: May 25, 2022
What are the top three skills of a volunteer?
Volunteers will need various skills depending on their responsibilities and the organization's mission in which they work. For example, a volunteer that helps with the administrative duties in a children's advocacy center isn't the same as a volunteer who assists older patients with functional diversity. Nonetheless, any volunteer needs to have the following top three skills: crisis handling, flexibility and passion for social justice.
How can a volunteer stand out?
To be an outstanding volunteer, you need to have strong commitment, excellent communication skills, and extraordinary organizational abilities. Volunteer work broadens your experience and exposure to life; hence, volunteers need strong motivation and faith in their mission. Good networking skills and a robust social media presence also help volunteers stand out.
What is a good objective statement for a volunteer?
A good objective statement for a volunteer can say, "Seeking to utilize my training in Basic Life skills to help those in need and ease some of the burdens on doctors and nurses. Hope to learn and demonstrate teamwork abilities while working with hospital staff, and keep the hospital administration running smoothly."