Sports Resumes: Overview
Working in the sports industry is an exhilarating opportunity to pursue your passion. There are many types of jobs to be found, including:
Sports Coach
Professional Athlete
Athletic Director
Sports Manager
Sports Marketing Specialist
The most important skills and qualifications for a career in sports can vary. But generally, a deep understanding of the sport, excellent communication, teamwork, leadership, and problem-solving abilities are valuable.
If you're eager to jump into the world of sports, let us help you build the perfect resume for your next job opportunity. Explore our entire collection of customizable resume examples and professional templates to set yourself up for success.
Sports Resume Example: Football Coach
This resume example for a football coach provides a great template for any coaching professional looking to break into their respective sports industry.
Professional Design:

The layout is visually appealing, making the content easy to read and navigate, especially thanks to the use of color dividing the header from the rest of the resume sections, drawing the reader's attention to the coach's qualifications.

Quantifiable Achievements:

This football coach's resume incorporates specific metrics, such as "decreased game losses by 50% through offensive and defensive strategies" and "assisted head coach in planning tryouts and training for 20-25 players" which provides unique context that demonstrates the coaching candidate's value.

Relevant Experience:

The work history focuses on the most relevant qualifications, aligning the candidate's skills and experience with the job requirements of a football coach.

Engaging Summary:

This sports resume example uses a professional summary that provides a concise and persuasive overview of the candidate's skills, experience and enthusiasm for coaching which entices the reader to learn more.
Sports Resume Example: Track and Field
This sports resume example provides another insight into how you can effectively showcase your qualifications through certain content and design choices.
Aesthetically Pleasing:

The design and layout are clean and professional, ensuring the content is visually appealing and easy to read. The balance of text, white space, and blue color accents enhances its overall appeal.

Data Driven:

This sports resume example quantifies achievements with specific metrics, such as "Decreased 1.5-mile running time by 20% through tailored endurance workouts" or "Increased 400m hurdles athlete performance by 50%," providing concrete evidence of the candidate's accomplishments.

Targeted Qualifications:

The resume emphasizes qualifications directly relevant to the coaching role, ensuring the resume remains focused and impactful. Using a combination resume format highlights this sports professional's relevant skills and experience at the top of the page.

Consistency:

The resume maintains a consistent format and style throughout, presenting a polished and professional image. The clearly labeled headings and perfectly aligned bullets make this resume stand out from other applicants.
How to Write a Sports Resume: A Step-by-Step Guide
You must write an effective resume to get your desired sports industry position. With our step-by-step guide, you can make sure you showcase the best of your qualifications and stand out from the competition.
Choose a Format:

When building your resume, you've got a range of options at your disposal. Explore the various resume formats available and choose the one that aligns best with your requirements. The chronological resume format stands as the most prevalent choice, with its primary focus on your work history.

On the other hand, the functional resume format provides an alternative strategy. Although it's less common and may not be as ATS-friendly, it can be an excellent option, especially for those with limited experience. Recent high school graduates, for instance, can capitalize on its emphasis on transferable skills. Lastly, there's the combination resume format, incorporating elements from both the chronological and functional approaches.

Contact Information:

Always include accurate contact details, such as your name, phone number, email, and LinkedIn profile (if applicable). It is ideal to place this information at the top of the page to make it easy for hiring managers to find.

Summary or Objective:

Write a concise and impactful professional summary or objective statement at the top of your resume that captures what makes you a standout candidate. If you have relevant work experience, opt for a resume summary that succinctly outlines your work history, most notable skills, key accomplishments, and unique value proposition. You might also want to mention any specialized areas of expertise.

If you're changing careers or just starting out in the industry, consider using an objective statement instead to highlight your career aspirations and interests and align them with the specific role you're targeting.

Work History:

Detail your relevant work experience in the field of sports, showcasing achievements and responsibilities related to your desired position. Use quantifiable metrics whenever possible so that you can specifically demonstrate your value and make yourself unique among other candidates.

Skills:

Highlight key sports-related skills, such as coaching, sports training, analytics, or marketing. Don't forget to include important soft skills as well. For example, skills like communication, leadership, patience and emotional intelligence are all critical for sports professionals.

Education:

Mention your educational background, including degrees, certifications, and relevant coursework related to your specific sports profession.

Additional Sections (optional):

If space allows, include extra sections like certifications, languages spoken, awards, volunteer experience, or a portfolio of related sports achievements to help further your case as an exceptional candidate.
Key Skills and Certifications For Sports Resumes
A great sports resume will highlight a combination of hard skills, soft skills, and relevant certifications that show why a candidate should be selected for the job position. Here are some of the most common to consider:
Top 5 Hard Skills for Sports Resumes
Coaching Techniques: Proficiency in coaching strategies, tactics, and skill development is essential for coaches and trainers.
Sports Analytics: An important technical skill, knowledge of sports data analysis and performance metrics is valuable for improving team or athlete performance.
Sports Medicine: Understanding sports injuries, injury prevention, and rehabilitation techniques.
Sports Marketing: Expertise in marketing and promoting sports events and related activities is vital for connecting fans with sports organizations and products.
Event Management: Experience planning and managing sports events, from logistics to marketing, is vital for sporting event coordinators.
Top 5 Soft Skills for Sports
Leadership: Strong leadership skills are essential for coaches, team captains, and managers to inspire and guide athletes or teams.
Communication: Effective communication is key for athletes, coaches, and sports journalists to convey information, strategies, and stories.
Teamwork: Collaboration and working harmoniously with teammates and colleagues are essential in the sports industry.
Problem-Solving: The ability to quickly analyze and address challenges or unexpected situations is valuable for all sports professionals.
Adaptability: Sports often require adjusting to changing conditions, opponents, and schedules, making adaptability crucial.
Top 5 Certifications for Sports Resumes
Certified Sports Coach: A sports coaching certification validates coaching expertise and may focus on specific sports or coaching methodologies.
Certified Strength and Conditioning Specialist (CSCS): It demonstrates proficiency in strength training and conditioning for athletes.
Sports Medicine Certification: Sports medical professionals can earn certifications like Athletic Trainer or Certified Orthopedic Manual Therapist.
Sports Marketing Certification: Sports marketing requires niche marketing skills. Demonstrate expertise in the field by obtaining a sports marketing certification.
Event Planning Certification: Athletic directors greatly benefit from event planning skills and can seek certifications like Certified Meeting Professional (CMP).
With these certifications and skills for your resume in mind, you can ensure your resume captures the attention of any recruiter, employer, or applicant tracking system (ATS). However, always be sure to choose the skills and certifications most relevant to the position in question. Additionally, don't discount qualifications like computer skills when crafting your sports resume!
Here's What People Are Saying About Us
9 Tips For Writing A Sports Resume
Tailor Your Resume: Customize your resume for each sports-related job application to highlight relevant skills and experiences. Use keywords from the job description to help pass initial screening by applicant tracking systems (ATS) and recruiters.
Highlight Achievements: Showcase your accomplishments in sports, such as records, awards, or achievements, to demonstrate your capabilities. Make sure these achievements are relevant to the job you are applying for.
Include Quantifiable Metrics: Use concrete numbers and statistics to emphasize the impact of your contributions, like "coached a team to a 15-game winning streak."
Prioritize Relevant Experience: Hiring managers must scan many resumes. Focus on experiences and responsibilities related to the sports industry to keep your resume concise and impactful.
Use Action Verbs: Start bullet points with dynamic verbs like "coordinated," "led," or "organized" to convey your abilities powerfully.
Emphasize Teamwork: Highlight your ability to collaborate with teammates and colleagues in the sports sector, a crucial skill.
Showcase Leadership: If you have held leadership or coaching roles, professionally or in a volunteer capacity, feature them prominently to demonstrate your ability to guide and motivate others.
Add Technical Skills: Include specific sports-related technical skills, such as proficiency in sports equipment handling or data analysis tools.
Proofread: Carefully review your resume for errors, ensuring it presents a polished and professional image. If possible, have a friend or colleague proofread it as well.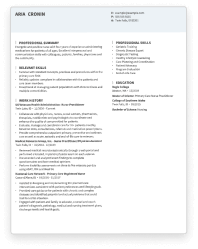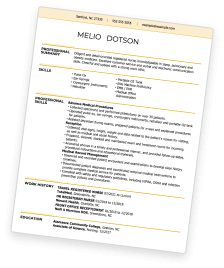 Save Time With Hloom's Resume Builder
Key Takeaways
Tailoring your sports resume is crucial to make it relevant to the job you're applying for and to pass initial screenings.

Highlighting achievements with quantifiable metrics is a powerful way to demonstrate your impact in the sports industry.

Emphasizing teamwork and leadership abilities is key in the highly collaborative field of sports.
Save Time With Hloom's Cover Letter Builder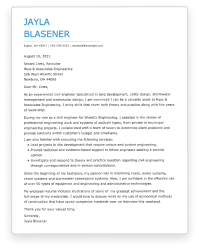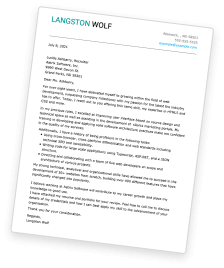 Sports Resume FAQ
Updated: October 19, 2023
Yes, incorporating non-sports work experience can be valuable, especially if it showcases transferable skills like leadership, teamwork, or organizational abilities that are relevant to the job. It demonstrates a well-rounded background and may appeal to employers seeking versatile professionals with diverse experiences.
While not obligatory, including a
well-crafted cover letter
can significantly enhance your application. It provides an opportunity to introduce yourself, explain your motivation for applying, and offer context to your qualifications, making a more compelling case for hiring managers.
Relevant technical skills for a sports resume may include expertise in sports equipment handling, proficiency in performance analysis software, knowledge of sports medicine and rehabilitation techniques, or familiarity with coaching tools and software. The specific technical skills to emphasize depend on the role you're pursuing and the industry niche, highlighting your aptitude for the job.