Featured In:
Table of Contents
Here are more resources that can help you
A tennis coach is responsible for assisting the students improve their tennis skills by imparting individualized coaching and developing their coordination. Follow our step-by-step instructional guide to fill out one of our resume templates and end up with an interview-worthy resume.
Browse our free resume templates and job-specific examples designed by career experts to help you get your next job.
Tennis Coach Resume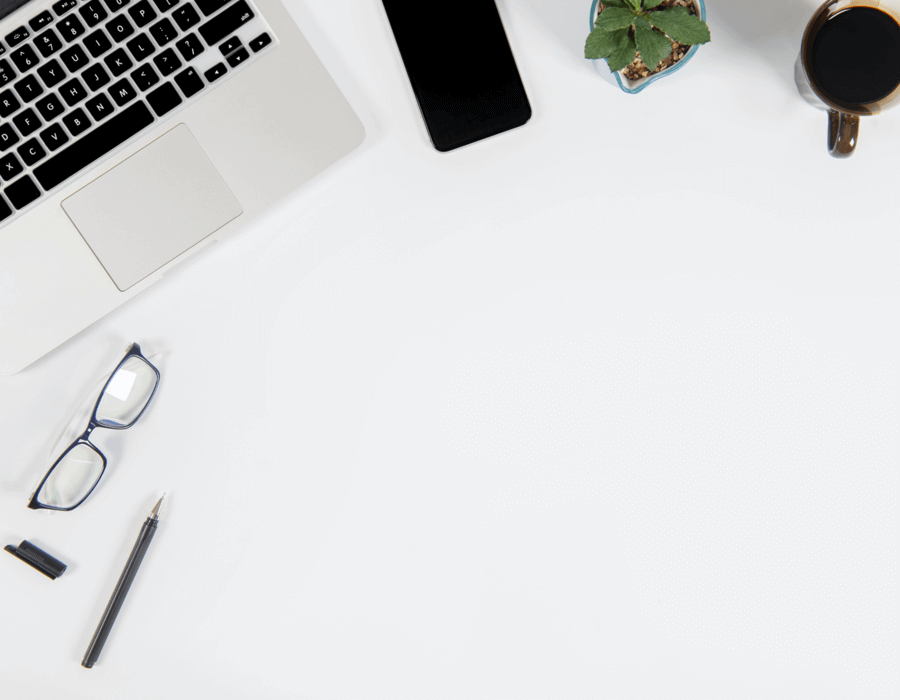 Tennis Coach Resume
Develop separate sections for your resume to categorize your information. These sections help create a reading flow that makes it easier for recruiters to study your resume.

Contact information: A short section covering basic details like full name, email, phone number and location.
Opening statement: Write an effective summary statement or career objective detailing why you're the ideal candidate for the job.
Work history: Build a record of your previous jobs in reverse-chronological order.
Skills: Include your soft, hard and technical skills to prove your versatility.
Education: Make a list of all your academic degrees/diplomas.
Custom sections: You may add optional sections to list certifications, licenses or awards.
Free Downloadable Resume Templates
Prepare to Write Your Resume
You need to lay down some groundwork before writing your resume. The following pointers will help you get organized and prepare to build an efficient and compelling tennis coach resume.
Review the tennis coach job description and analyze if you match the role requirements. For example, if the report includes six years of coaching experience, game strategies, and communication skills, you will be on the recruiters' radar if you possess these requirements.
Gather data such as graduation and employment dates, promotions, performance reviews, awards, certifications, degrees and other relevant details. Having all the details from each of these accomplishments on hand will prevent you from going back and forth between writing and researching.
Try to come up with at least one quantifiable achievement per job experience, such as the number of tennis players you coached that went on to rank highly on the Association of Tennis Professionals (ATP) or the number of tennis competitions your students have won under your guidance.
Prep your resume to be read by an applicant tracking system (ATS). The recruiters use ATS to filter candidates by using a preset ranking system. Refrain from implementing flashy or complicated fonts and formatting. Make sure the spelling and grammar are correct. Avoid commonplace words like "hardworking" and "dependable," and instead focus on including keywords that appear on the job ad.
Check out our resume examples page to better comprehend how the final version of your tennis coach resume should look. Use these hypothetical resume examples to phrase your resume optimally.
Choose the Right Resume Format
A resume format can minimize your shortcomings and enhance your professional strengths — if you choose the right one. There are three resume formats: chronological, functional and combination. Depending on your experience and skills as a tennis coach, you'll choose one of these to organize your resume sections.
If you are a coach with more than 10 years of experience, use the chronological format, which leverages your extensive knowledge to accentuate your profile.
If you are an entry-level applicant, your chances of success are higher with a functional format since it focuses on your skills rather than the limited jobs you've had.
If you don't belong to the above-described categories, the combination format layout is best suited for you. It combines the features of both the chronological and functional format to boost your profile. It is also helpful for candidates seeking midlevel positions or those applying for promotions.
If you are still indecisive about which format to choose, look through our resume formats guide to understand their benefits further.
Chronological

Functional

Combination
How to Write Your Resume With Examples
Having understood the different sections and the critical requirements for a tennis coach position, we can now move to the next steps of resume writing.
We have provided an exhaustive guide with special tips for writing your tennis coach resume. Follow the examples provided for writing effectively and create an interview-grabbing resume in a flash.
1. Kick off with an opening statement.
The opening statement of your resume should convey why you're interested in applying for the job and why you're the ideal candidate for the role.
You can either use a summary statement or a career objective as your opening statement. For the role of an experienced tennis coach, we recommend using a summary statement since it directly answers the employer's requirements by succinctly listing your most relevant skills and experience for the job.
In contrast, a career objective is ideal for candidates starting in the professional coaching field after completing their playing career. The career objective allows you to establish your career situation, the skills or experiences you're bringing in, and what you wish to accomplish on the job.
We have provided two examples of good and bad tennis coach summary statements to help you write your resume seamlessly.
Poor example:
"Tennis coach with decades of experience motivates players and encourages a competitive environment. Encourage players to go above and beyond their abilities. Equipped with organizational skills, innate leadership and strategic sports techniques."
This is a vague example of a tennis coach's summary statement. It doesn't seem to provide specific examples of achievements, certifications or skills that would impress employers.
Good example:
"Dedicated tennis coach for over 20 years with a proven track record of 13% student performance improvement. Expert at targeted physical conditioning and performance enhancement plans. Under my coaching, over 50 players have gone on to rank on the ATP Tour and compete in U.S. Opens. Exceptional and compassionate leader that encourages passion and discipline in all players."
This candidate has provided a good example by covering all the requisites of a summary statement, including years of experience, professional skills and proof of their capabilities.
For the candidates crafting a career objective, use the below-mentioned example as a reference:
"Certified tennis coach looking to utilize my skills to coach adult competitive players in your association. Detail oriented and player-centric coach interested in player recruitment and retention through customized coaching programs."
You can further elaborate your career objective by including the following:
Mention job-specific skills corresponding to the job advertisement.
State your certifications and other relevant information matching the job description.
Incorporate numbers to quantify your results and achievements.
2. Curate a list of diverse and relevant skills.
The skills section is one of the pillars of the resume because it lets employers know — in the form of keywords — which specific abilities they bring to the role. All skills sections should consist of six to eight skills, ideally listed in bullet points.
For chronological and combination resumes, listing your skills is enough, however, functional formats have an additional, expanded skills section that showcases three core skills. In this format, you should include a couple of achievements that demonstrate you have the skills you mentioned.
Functional formats can be unfamiliar to most candidates, so use this example as a reference to understand how to write this section:
Professional Skills
Leadership
Tailored goals to individual needs in each training program.
Won 17 tournaments with the aid of personalized training plans and strategies.
Enhanced recruitment rate by 45% by providing free guidance sessions biweekly.
In this example, the candidate mentions accomplishments that reflect their leadership skills. The candidate communicates their expertise to employers through quantifiable and specific accomplishments without specifying employment.
No matter the resume format you choose, your document should have a varied selection of all skill types: soft, hard and technical.
Soft skills influence your work performance and help you develop productive work relationships. The following soft skills come in handy when you're a tennis coach:
Exceptional communication skills
Leadership
Alertness
Organization
Active listening
Critical thinking
Time management
Detail-oriented
Adaptable
Fast response time
Hard skills are developed through work experience, training or education. These skills are closely related to a specific job or industry. In the case of tennis coaches, the following are ideal hard skills:
Tennis training methods
Advanced knowledge of tennis coaching
Resource allocation
Comprehension of training routines
Offensive and defensive tactical skills
CPR/First aid
Imparting strategies
Gameplay analysis
Player safety
Equipment maintenance
The ability to operate various technologies and tools for accelerating work progress are called technical skills. A tennis coach can use the following technical skills:
Adept in Microsoft Word and Excel.
Proficiency in GPS data software for player profiling.
Skilled in analytical software to monitor player performance.
To speed up your resume-creation process, you can go through the Resume Builder to directly insert job-specific skills into your resume. Our resume-writing tool also offers the benefit of auto-filing sections with prewritten content tailored to your desired job.
3. Outline your work history with quantifiable achievements.
Employers want to know you have practical experience in tennis coaching and you can face and resolve the everyday challenges of this role — this is where the work history comes in handy. Your work history section consists of a list of your tennis coaching jobs organized in reverse-chronological order.
All entries in chronological order include a job title, organization name, location and dates of employment. In the case of chronological and combination resumes, each work history entry is followed by three to four bullet points describing your achievements within that role.
Check out these examples of a tennis coach's work history entry to understand the best way to write and format this section:
Poor example:
Work History
June 2019 - Jan 2023
Lead Tennis Coach | Careigen's Tennis and Lacrosse Club | Sacramento, CA
Trained junior professional level and beginner students.
Increased performance of all students through individually targeted programs.
Led to an increase in membership retention and customer satisfaction rating.
This is a poor description of a lead tennis coach's work history as the candidate has not mentioned any achievements but only listed typical duties. The recruiter might pass such depictions in favor of more detailed work histories.
Good example:
Work History
June 2019 - Jan 2023
Lead Tennis Coach | Careigen's Tennis and Lacrosse Club | Sacramento, CA
Trained eight professional junior level students and 15 beginner students.
Increased performance of all players by 50% through individually targeted programs.
Led to an increase of 17% in membership retention and 35% in customer satisfaction rating for the club.
This is an excellent example because it lists the candidate's achievements using specific numbers to represent the impact of their responsibilities. The number of students, performance improvement, increased membership and customer satisfaction validates the candidate's ability to professionally coach tennis.
In addition, you should also add keywords and skills from the job posting to emphasize your aptness for this position.
4. Finish with your contact information, education and any custom sections.
Education
In terms of education, a tennis coach should have a bachelor's degree in sports or sports science. For example, physical education, sports science, sports medicine, kinesiology, sports management and athletic training.
When formatting your education section, you will include a list of all your academic degrees, including the degree's or diploma's name, the school you attended, its location and the graduation date for each entry.
Certifications, licenses and custom sections
Once you've built out all five of your main resume sections, you can customize your resume with additional sections for highlighting certifications, licenses or awards.
As a tennis coach, you can increase your desirability as a candidate by complementing your experience with relevant certifications. For example, the following certifications are a great addition to your resume:
This professional United States Professional Tennis Association (USPTA) certification validates you as a qualified tennis coach.
This certification caters to the needs of tennis instructors who teach part-time or seasonally.
Professional Tennis Management
This master's degree certifies a candidate in tennis management and is available for undergraduate and postgraduate studies.
Professional Tennis Registry (PTR) Leadership Course
The course is designed to impart leadership qualities to improve the performance of coaches.
Accredited Professional Coach
This certification demonstrates your commitment to professional tennis coaching.
To further enhance your professional career and personal growth, you can earn the following certifications:
USPTA Specialist Degree Program
PTR Master of Tennis
Red Cross CPR Certification
USPTA Certified Elite Professional
USPTA Master Professional
At the top of your resume, provide a straightforward contact information section that displays your full name, phone number, email, and residing city and state. You also have the option of adding any of your business social media accounts such as Instagram, LinkedIn or YouTube so potential employers and clients can learn more about your coaching services.
Free Downloadable Resume Templates for Tennis Coaches
Download and customize these free resume templates on your preferred word processor. Use the instructions of each section to craft an effective tennis coach resume free of charge.
FAQ
Updated: September 28, 2022
How to write a resume for a tennis coach with zero experience?
You can start by using the skills-based functional format, ideal for candidates with no experience. Instead of listing your accomplishments in the work history section, focus on the skills section and showcase your coaching skills, like instructing the students or developing new strategies to improve student gameplay.
What are the top skills for a tennis coach?
Because a tennis coach is responsible for improving student performance to win tennis matches, the top skills required for the job consist of communication skills, in-depth tennis knowledge and training capabilities.
Tennis coaches need to possess advanced game knowledge to create detailed plans for individual students. They also need to plan, organize and monitor everything and communicate with students regularly to motivate them in their sport and develop confidence in their potential.
What are the primary responsibilities of a tennis coach?
A tennis coach is primarily responsible for the following duties:
Assessing the students' skills and capabilities.
Creating a personalized plan for each student.
Instructing on tennis rules, regulations and strategies.
Supervising the implementation of planned strategies.
Monitoring their progress.
Making new development plans according to student progress.
Motivate the students and professional players.
Organize their matches and tournaments.