Featured In:
Table of Contents
Here are more resources that can help you
A great business analyst determines risks, solves problems and calibrates solutions to business goals. To become a distinctive candidate and effectively communicate your skill set, you can use this specialized guide to craft your resume with our professional experience and practical tips.
Business Analyst Resume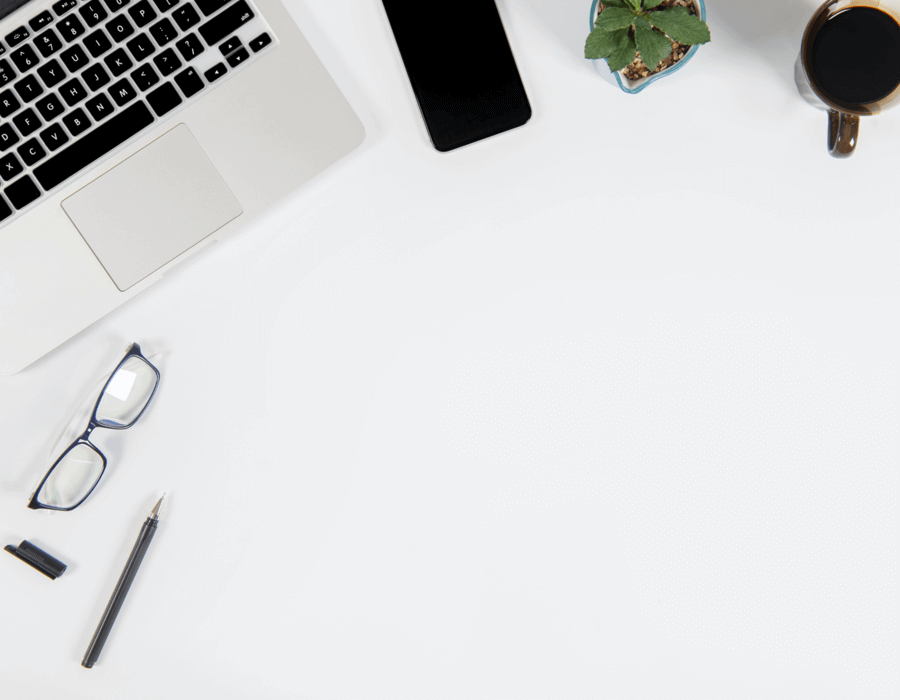 Business Analyst Resume
Follow this business analyst resume example to add relevant details for each section.

Your resume should consist of the following:

Your contact information with full name, email address, phone number and current address.
A professional summary or an objective statement based on your application goal.
Your work experience must be listed in reverse chronological order to describe your career history.
A skills segment to highlight your work profile, including soft, hard and technical skills.
An education section detailing your qualifications and degrees.
A custom section to include any licenses, certifications or awards.
Free Downloadable Resume Templates
Classic Elegance

Orange Blossom
Prepare to Write Your Resume
Writing a great resume takes time and advanced preparation. After jotting down the details from the previous section, you can use our streamlined process to collect all the information needed to write your resume. The following steps will guide you systematically and provide more information.
Pay attention to the job description and gather relevant keywords that match your skills and responsibilities. You increase your chances of getting hired when your skills match the requirements of the recruiters.
The next task is to make note of keywords from the job description and include them in your summary, work history and skills section. Providing relevant keywords will ensure that applicant tracking systems (ATS) can quickly scan your resume.
Pay attention to the details like using a professional font, consistent font size and spacing. Ensure grammatical correctness and that the document does not look too congested or empty. An inconsistent resume can leave a negative impact on the employer.
If you do not have enough work experience and want to focus on your educational qualifications, you can move your education section on top of the work history section. Although not required, you can choose to showcase your GPA as well.
To further get an idea of how an ideal business analyst resume should look, you can refer to our resume examples. This can also aid you in customizing your resume according to the job position you are seeking.
Choose the Right Resume Format
Now that you're ready to start writing your resume, it's time to pick the appropriate format. Resume formats reflect your accomplishments on paper and selecting a suitable layout allows you to showcase your skills, education and experience in the best possible way.
There are three primary resume formats: chronological, functional and combination.
As the name suggests, a functional resume allows you to best showcase your soft, hard and technical skills for entry-level positions or applicants looking to reenter the workforce.
The combination format, also known as the hybrid resume, will best present your skills enhanced by your years of experience for midlevel positions or when looking for a career change.
The chronological format can best bring out your work specialization if you are an industry expert with more than 10 years of experience.
Chronological

Functional

Combination
How to Write Your Resume with Examples
Our systematized guide will walk you through the steps for writing a stellar business analyst resume. With the addition of our practical examples and professional resume-writing tips, you'll have a resume ready in no time.
1. Make your career objective or professional summary stand out.
Starting your resume with a good opening statement grants you a solid positive first impression. You can either use a career objective or summary statement.
Suppose you are an entry-level candidate looking to change your job profile or have gaps in your employment. In that case, we recommend using a career objective to showcase your aspirations and why you are eligible for the job.
On the other hand, if you are a midlevel or senior-level candidate, it is advisable to use a summary statement to represent how your vast experience and skills align with the employer's needs and values.
Let's look at the following examples to see how recruiters differentiate candidates based on their career objectives.
Poor example:
"I have a degree in business administration. Looking eagerly for any job opportunity related to business analytics to gain experience and exposure."
This example does not show us anything about the candidate except their degree. Furthermore, the vagueness of the goal for this job and the lack of mention of skills or internships make it difficult for any recruiter to understand any positive qualities about the candidate or how they can fulfill the job requirements.
Good example:
"Recent graduate with a degree in business administration looking forward to working at your firm as a business analyst. Meticulous and well-organized with an informal experience of one-year developing strategies and insights for clients in the financial industry. An adaptable analyst with strategic business process modeling, business intelligence and visualization skills."
This example is better as it provides education and work experience details. It also presents the applicant's motive for applying and lists the skills gained through everyday experience as an asset to the company.
Look at this summary statement example for business analysts and note the strategies implemented.
"A reliable business analyst with four years of experience and expertise in facilitation, visualization and requirement documentation in the finance industry. Proficient in the consolidation of resources for financial operations to provide improved business operations and workforce optimization."
This example provides a clear and concise description of the applicant's skills concerning their expertise and proficiency attained through their four years of experience.
The various skills are listed along with their benefits.
Remember to add job-specific keywords to make your summary statement more impactful.
2. Gather and categorize your skills.
This section is dedicated to exhibiting your skills acquired through your undergraduate program and work experience. Your skills section should include six to eight skills that reveal your ability and expertise. You can also mention your skills in other areas of your resume but make sure not to repeat them.
Our chronological and combination resume formats display skills in lists based on candidate experience. The functional format describes them in detail to focus on the positive traits of the entry-level candidate and diminish the effect of short work history.
Let's look at the following example:
Skills section
Research
Tracked 150 client requirements and 100 invoices to interpret and obtain business information for development requests.
Researched and compiled customized monthly presentations and analytics for internal operational inefficiencies.
Conducted vendor subscription research to analyze financial reporting in Tableau and recommended actions to minimize risk.
The skills section delves into detail to describe your accomplishments and tasks, and proves their legitimacy with numbers.
All job skills are categorized into soft, hard or technical skills. These three skills types are used to paint a dynamic picture of the candidate and must be present throughout the resume.
Soft Skills are the interpersonal attributes that enable you to relate to others and characterize your work. Business analysts should possess the following soft skills:
Written and verbal communication
Critical thinking
Negotiation
Time management
Decision-making
Facilitation
Organization skills
Detail-oriented
Active listener
Delegation
Presentation skills
The skills attained through formal education, employment, training or experiential learning are called hard skills. Valuable hard skills for business analysts include:
Domain expertise
Business knowledge
Data analysis
Analytical reasoning
Stakeholder collaboration
Technical writing
Business analysis
Computer fluency
Software proficiency
Documentation
Technical skills are those that assist with your professional work using specific software, technologies and tools. The following technical skills can aid a business analyst:
Expert skills in MS Excel, Google Analytics and SQL Server.
Proficient in coding languages and statistical analysis software, i.e., SQL, Python, R and MATLAB.
Deep knowledge of working with business intelligence tools, i.e., PowerBI, Tableau, Looker and QlikView.
Skilled in unified modeling language (UML) diagraming.
Advanced understanding of documentation software, i.e., JIRA, SharePoint.
Our Resume Builder also suggests business analyst-specific skills and provides prewritten content to help you finish writing your resume swiftly.
3. Showcase your work history.
The work history section of your resume consists of a complete work profile starting from the current job role and going in reverse chronological order toward your previous jobs.
Your work history is a timeline and should include the job title, workplace name, location and dates of employment. Each entry of jobs should also have three to four bullet points depicting your significant achievements for that role.
To differentiate between good and poor written work history, let's look at these two examples:
Poor example:
11/2020 — Current
Business Analyst | Value Info Tech | Sacramento, CA
Devised modeling and measuring techniques and presented results to managers.
Performed competitor benchmarking analysis to identify manufacturing savings opportunities.
Formulated a new modeling technique that saved many hours in customer comparisons.
This example does a poor job of providing details regarding tasks performed. No quantifiable skills or accomplishments makes it a rather generic work history.
Good example:
11/2020 — Current
Business Analyst | Value Info Tech | Sacramento, CA
Devised 75% of modeling and measuring techniques using statistical and mathematical methods, and presented results to management or other end users.
Performs 70% of competitor benchmarking analysis to identify manufacturing savings opportunities and potential product enhancements.
Formulated a new modeling technique that saved 60 hours in customer comparisons.
This example includes the numbers to validate the claims and added details to demonstrate the skills that portray the candidate as a capable and efficient professional.
To substantiate your work history, follow these tips to get the most out of your work experience:
Use keywords from the job advertisement in your resume to show you are a match for this job and have the skills to back it up.
Focus on your solution-oriented duties to show the impact of your actions on your previous organizations.
Always remember to add numbers and percentages to quantify your results and activities.
Provide your accomplishments for each previous employer and relate them to the job requirement to establish yourself as an ideal candidate.
4. Finish with your contact information, education and any custom sections.
Education
The education section will include all details regarding your undergraduate and postgraduate studies. You should list out all degrees by first mentioning the degree, then the institution's name, location and finally, your graduation or post-graduation dates.
Most employers require a bachelor's degree in business administration, finance, accounting, data science or a relevant quantitative field. Some firms prefer a master's degree in a relevant subject as these candidates possess advanced knowledge and skills.
Candidates with specializations in any field like., medical or health care that are in business analytics should also mention them explicitly. Candidates who have high school diplomas or GEDs should avoid mentioning graduation dates to avoid potential bias from employers.
Certifications, licenses and custom sections
There are a plethora of certifications available online to enhance your skills and qualifications. You can put them in separate sections along with any licenses or training as they positively impact your resume.
Some certifications available for a business analyst include:
IIBA's Entry Certificate in Business Analysis (ECBA)
This certifies that you have the critical competencies of a business analyst. The International Institute of Business Analysis (IIBA) offers this certification for entry-level candidates.
IIBA's Certification of Competency in Business Analysis (CCBA)
This second level of IIBS's certification authenticates that you have enhanced business analysis skills providing credibility and validation of your professional skills.
IQBBA Certified Foundation Level Business Analyst (CFLBA)
This international certification qualifies that you have a thorough understanding of the rules and standards used in business analysis with additional information on innovation and design.
PMI Professional in Business Analysis (PBA)
Business analysts can show their experience working with programs or projects with this certification issued by the Project Management Institute (PMI).
IIBA Agile Analysis Certification (AAC)
You can show your proficiency in Agile environments with this certification. With the exponential popularity of Agile methodologies in all domains, you can stand out with this certification.
IREB Certified Professional for Requirements Engineering (CPRE)
This certification informs the recruiter of your in-depth knowledge of the requirements engineering domain, including methodology and techniques for business analysis.
The following certifications can also help you advance your career:
IIBA Certification in Business Data Analytics (CBDA)
Certified Analytics Professional (CAP)
Certified Advanced Level Business Analyst (CALBA)
Certified Expert Level Business Analyst (CELBA) certifications
Contact information
Add your full name, email address, contact number and current location of residence, including city and state, to your contact information.
Free Downloadable Resume Templates for Business Analysts
You are now equipped with the required information about resume writing. Start by downloading these free business analyst templates and customizing them in your favorite word processor to create an optimal resume.
FAQ
Updated: August 08, 2022
What is a good objective statement for an entry-level business analyst?
For entry-level candidates, you can use 'Recent business analysis graduate with two years worth of internship experience, holding a strong knowledge of business analysis, market surveying and capturing impact, seeking a business analyst position. Able to perform risk analysis, market survey, impact capturing and achieve cost-effective production aims.'
What are the top three critical skills of a business analyst?
The top three skills of a business analyst include exceptional written and verbal communication, analytical (problem-solving) skills and business analysis. Although skills will change depending on the career and job title you would like to go after.
What makes a business analyst's resume stand out?
A robust skill set will strengthen your position as a business analyst. Still, your resume should demonstrate that you show initiative with communication and interpersonal skills, provide viable solutions for problems and offer strategic planning, making you a valuable asset.