Business Intelligence Analyst Resume Examples for 2023 (Template and Guide)
Use This Template
Featured In:
Table of Contents
Here are more resources that can help you
The function of a business intelligence analyst is to analyze complex sets of data within a company and provide analysis and solutions for business growth and improvement. You can demonstrate that you can handle these tasks using our professional guide, practical examples, and free downloadable resumes.
Business Intelligence Analyst Resume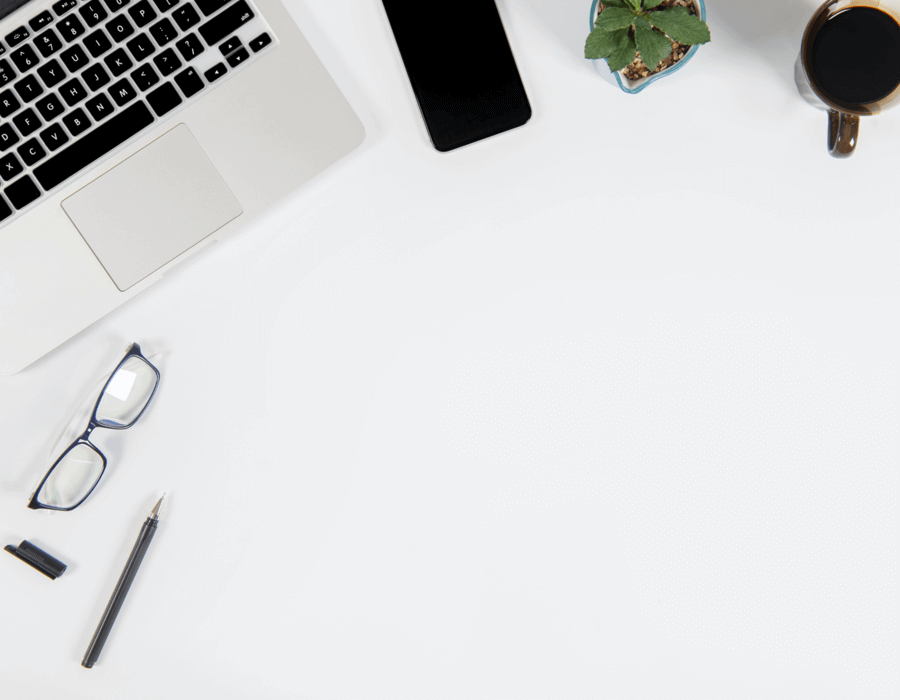 Business Intelligence Analyst Resume
Follow this business analyst resume example to add relevant details for each section.

Your resume should consist of the following:

Your contact information with full name, email address, phone number and current address.
A professional summary or an objective statement based on your application goal.
Your work experience must be listed in reverse chronological order to describe your career history.
A skills segment to highlight your work profile, including soft, hard and technical skills.
An education section detailing your qualifications and degrees.
A custom section to include any licenses, certifications or awards.
Free Downloadable Resume Templates
High-Tech Special

Indent Line
Prepare to Write Your Resume
To write a resume that attracts the recruiter's eye needs careful preparation and special writing tips. You can start with these guidelines and incorporate them to get a fantastic resume in no time.
Before applying for an open role, you should read the job description and company profile. This will give you a better understanding of the skills that recruiters require as well as the work environment of the company.
Find the skills specified in the job posting and use them as part of your business intelligence analyst resume. The more your skill set matches the employer's requirements, the easier it could get for you to land the job.
Provide reliable metrics to evaluate your past achievements, awards and special recognition.
The resume you submit should be error-free. Recruiters will not appreciate spelling errors or grammatically incorrect information on your resume. Avoid using overused phrases like "sincere" or "creative" on your resume.
Many hiring managers rely on an automated applicant tracking system (ATS). This software searches for keywords and grades applicants accordingly. To maintain a high ranking on an ATS, format your resume thoroughly and refrain from using dramatic fonts or unusual formatting.
For an impression of how a candidate's resume might look for a similar position, look at some examples of resumes relevant to the job you are seeking.
Whenever you use an acronym, include both the word and the acronym.
Choose the Right Resume Format
Now that you're prepared to write a resume, you need to figure out which format to use. A suitable resume format would help you set yourself apart while simultaneously downplaying your shortcomings.
You can use chronological, functional or combination format to create a personalized profile depending on your career level.
Experienced professionals who have worked over a decade in the same field will benefit from a chronological layout.
For entry-level candidates or applicants trying to reenter the workforce, the skills-based functional resume can be used to showcase their particular skills in place of their limited or lacking professional experience.
The combination layout combines chronological and functional formats to equally present your abilities and experience. They are ideal for candidates looking for a career change, advancement or candidates with gaps in employment.
Chronological

Functional

Combination
How to Write Your Resume with Examples
The following steps and writing tips will facilitate you in writing an outstanding business intelligence analyst resume in a beat.
1. Begin with a captivating opening statement.
Starting your resume with a good opening statement grants you a solid positive first impression. You can either use a career objective or a summary statement.
We suggest using a career objective if you are applying for an entry-level position, looking for a career change or have gaps in employment.
This will allow you to describe your job aspirations with clarity and how you are eligible for the job. Career objectives need to be tailored for every job application.
A summary statement highlights the candidate's work profile to portray the best fit for their job position. Mid- or senior-level applicants can use their extensive work experience and competencies to fulfill the company's needs with their proven skills.
Here is an example to help you differentiate between good and poor career objectives.
Poor example:
"Focused business intelligence analyst with experience in using different approaches to analyze large scale data stores, identify problems and develop solutions. Enhanced operational efficiency resulting in increased revenue in previous roles."
This is a poor example as it doesn't highlight any skills or offer any numbers to express achievements to portray the candidate in a good light.
Good example:
"Focused business intelligence analyst with six years of experience using multidimensional approaches to analyze large-scale data stores. Looking for a position to showcase the expert ability to identify problems and develop solutions using actionable business insights. Enhanced operational efficiency by 15% resulting in increased revenue in previous roles."
This example clearly states the candidate's work experience, his reason for applying to the role and a quantifiable achievement to attest to his skills. This well-developed career objective also reflects a candidate's confidence in his experience and skills, which leaves a positive impression on recruiters.
Similarly, a good summary statement for a business intelligence analyst should include:
A candidate's experience, skills, achievements and how they can help the company.
Any certification or course to enhance your work profile.
One or two key skills corresponding to the job posting.
Let's look at the given example for a better understanding.
"Outcome-oriented business intelligence analyst with experience leading cross-functional teams in the collaboration, documentation and delivery of processes. Experienced at filtering information to find and highlight critical metrics and revelatory findings. Seeking opportunities to remodel existing business processes and optimize business growth. Certified Business Intelligence Professional (CBIP) can predict and achieve maximal results efficiently and cost-effectively."
2. Leverage your skills to level up your performance.
Recruiters pay great attention to skills as they show relevance for the applied job role. Therefore, keeping them together under one dedicated section will advertise your abilities.
But this doesn't mean all skills have to be mentioned here. Having six to eight skills to reflect your core expertise is enough. You can also furnish skills in your opening statement and work history but ensure there is no repetition.
The chronological and combination resume formats display skills in a list-based section. For the functional format, the skills section describes the experience through skills. As a functional resume format is used for specific candidates, each skill is followed by three to four bullet points showcasing relevant achievements.
Learn more about this concept by considering the following example:
Professional skills
Data visualization and reporting
Developed workflow diagrams and Gantt charts to illustrate processes and timelines clearly.
Created customized monthly reports and analytics for 25 clients and 15 staff members regarding project progress and results using MS Visio.
Mapped 45% of operational and business processes and provided detailed suggestions for improvements.
These bullet points describe the work done categorically under 'Data Visualization and Reporting' to paint a comprehensive image of the candidate. The work done is validated by numbers, further intensifying the skills.
The skills are segregated into three types – soft, hard and technical. These types correspond to different qualities of a candidate that will benefit the employer.
The interpersonal skills that define how you work and help you relate to others are soft skills. The following soft skills are essential for business intelligence analysts:
Written and verbal communication
Presentation skills
Data reporting
Leadership abilities
Creative problem-solving
Critical thinking
Teamwork
Attention to detail
Time management
Conflict resolution
Hard skills are developed in formal education, employment or training. Business intelligence analysts should possess the following hard skills:
Industry expertise
Technical familiarity
Business acumen
Computer programming
Database management
Analytical skills
Strategic planning
Data classification
Trend analysis
Market analysis
The technical skills relate to software, technologies and tools in your professional work. The following technical skills can assist a business intelligence analyst:
Proficiency in enterprise business intelligence platforms, i.e., Oracle NetSuite, Xplenty, Zoho Analytics, HubSpot, SAS, BusinessObject, IBM Cognos and MicroStrategy.
Erudite in database integrated products, i.e., Microsoft BI, Power BI, Oracle BI, SAP and Oracle Hyperion.
Well experienced with data discovery and visualization, i.e., Qlik, QlikSense, Tableau, Board, Sisense, Adaptive Discovery and MS Visio.
Accomplished in tools such as MS Excel, MS Office, Hadoop, Spark and all variants of SQL.
Skilled in coding languages, i.e., Python, Java, R.
Deep knowledge of cloud computing and cloud data storage warehouses, such as Google's BigQuery and Amazon's Redshift.
As well as suggesting business intelligence analyst-specific skills, our resume builder provides prewritten content that can help you write an excellent resume quickly.
3. Highlight your experience through your work history.
Your work history consists of a complete listing of recent and previous roles in reverse chronological order, beginning with the current position.
Every entry should be consistent and include your job title, workplace name, location and dates of employment. It should be followed by three to four bullet points describing your key achievements.
Consider these two examples to see how good and poorly written work histories differ:
Poor example:
08/2019 – Current
Business Intelligence Analyst Associate | Reliance Worldwide | Atlanta, GA
Executed market research and developed recommendations to improve business.
Identified and built business dashboards.
Reduced the accounts receivable.
Due to an indistinct description of the tasks, the recruiter might not assess the candidate. This work history doesn't expand on the candidate's achievements and makes it irrelevant.
Good example:
08/2019 – Current
Business Intelligence Analyst Associate | Reliance Worldwide | Atlanta, GA
Execute market research and developed recommendations to improve business profitability by 10%.
Identtify and build business dashboards to perform trend analysis on retail metrics relating to sales revenue, salesperson productivity, conversion rate and customer retention.
Reduce the accounts receivable by 15% by improving workflow systems and billing strategies.
This example is a vast improvement as it includes numbers, skills and the impact of the candidate's actions. This description presents the candidate as a knowledgeable and action-oriented person.
You can prove your work history more effectively by following these steps:
Your achievements should highlight your analytical and technical abilities and how you used them to fulfill your duties.
Add numbers as their presence in a resume within the text will grab the recruiter's attention.
Business intelligence analysts must tailor their resumes for each job they apply for since no two job roles are the same.
Mention achievements instead of routine tasks.
Describe yourself as proactive by using action-oriented verbs.
4. Finish with your contact information, education and any custom sections.
Contact information
The contact information should include your full name, current location, email address and phone number.
Education
Your educational background is an imperative factor considered by recruiters when determining whether you possess the qualifications for the job. All degrees should be listed out by first mentioning the degree, then the name and location of your college.
If you have a high school diploma or GED, you should avoid mentioning your graduation dates to prevent any predisposed opinion from employers.
Relevant undergraduate degrees for a business intelligence analyst comprise fields related to business operations and organizational processes. These include computer science, information systems, data science, statistics, business administration or other related fields.
Unless candidates have a master's degree in business administration, which may suffice for some employers, most companies expect candidates to have some work experience. You can mention any internship you have done in your professional history section to show your experience working in the industry.
Certifications, licenses and custom sections
If you have any certifications that will add credibility to your profile, include them in a separate section to emphasize them.
Here are some certifications that may appear on a business intelligence analyst's resume:
TDWI's Certified Business Intelligence Professional (CBIP)
This certification acknowledges your business intelligence, data analytics, data management and data warehousing skills. Offered by The Data Warehouse Institute (TDWI), you can demonstrate your knowledge of solutions, business intelligence technologies, best practices and emerging trends.
Microsoft Certified: Data Analyst Associate
By achieving this certification, candidates can confirm they are subject matter experts capable of designing, building, cleaning and transforming data and masters of data visualizations.
IBM Certified Designer — IBM Cognos Analytics Author V11
As well as improving, customizing and managing professional reports, this certification validates your ability to create advanced reports, dashboards and active reports.
SAP Certified Application Associate
This certification establishes your skills and knowledge to run SAP BusinessObjects Business Intelligence platform 4.2.
You can demonstrate your proficiency in SAS Visual Analytics, such as adding and manipulating data items, analyzing data and creating and sharing reports.
Also, consider the following certifications for boosting your knowledge and career:
Excel to My SQL: Analytic Techniques for Business Specialization
Tableau Desktop Specialist
Tableau Certified Data Analyst Exam Readiness
Graduate Certificate in Intelligence Analysis by Charles Sturt University
Business Intelligence Concepts, Tools and Applications by University of Colorado
Free Downloadable Resume Templates for Business Intelligence Analysts
Save time by using these free business intelligence analyst downloadable resume templates. Download the business intelligence analyst resume templates to your computer and edit the sample text with your details to create a professional profile.
FAQ
Updated: August 08, 2022
What is a good starting point for a business intelligence analyst?
Starting a career in analytical roles can be a promising pathway for business intelligence analysts. Commencing an analytical career requires a bachelor's degree in a relevant field such as data science, statistics, computer science, business data analytics, business administration or a related field.
Those interested in business intelligence can begin their careers as data analysts and then progress into positions such as consultants, business intelligence architects, managers and other senior positions.
What are the top skills for a business intelligence analyst?
The essential skills for a business intelligence analyst include a sound understanding of analytical methods and reporting techniques to make sense of data more efficiently. Secondly, you should be familiar with the latest technologies and tools to use business intelligence software seamlessly. Thirdly, you need excellent interpersonal skills, business acumen and industry knowledge.
What is the difference between a business intelligence analyst and a business analyst?
Although the two sound almost similar, they should not be confused. Business intelligence analysts work with data to provide descriptive analytics summarizing historical and present data to describe the company's current and past state.
Contrarily, business analysts analyze information to find and solve problems to enhance profitability and growth. They use the data provided by business intelligence analysts to provide practical insights.